Manchester event 'The Eclectic Sessions' merges live talent with industry networking
News: 1st December 2014 by Louise Dodgson under Live, Music Training & Careers, Recording & Production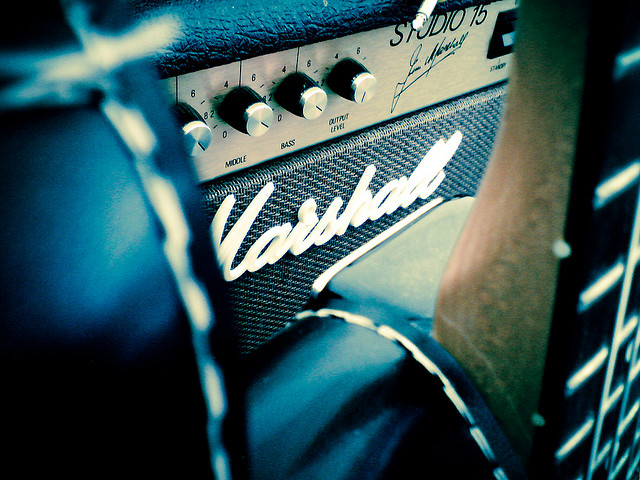 Just 3 days to go until state-of-the-art Cheshire studio stages The Eclectic Sessions, providing a networking opportunity for acts to promote themselves and perform in front of potential new contacts. The Eclectic Sessions is the brainchild of Castle Rock's MD, Stret. At this inaugural ticket-only event, which looks set to be a sell-out, CRS is staging a night of performance at Sound Control in Manchester, and a chance to meet industry professionals who are linked by the same common purpose – a passion for music.
"The Eclectic Sessions is exactly what emerging acts and industry professionals need," says Andy MacPherson (The Who, Buzzcocks, Saxon). Andy has been working with some of the musicians at Castle Rock Studios (CRS), who are performing at The Eclectic Sessions, and over the past year has helped to produce and develop exactly the sound they want.
"What's great about Castle Rock Studios," Andy continues, "is that their commitment goes beyond the recording. The Eclectic Sessions is an example of just that. It's equally useful for industry professionals such as record labels, music lawyers, music PR agencies and such like to introduce themselves to tomorrow's emerging talent. I've been delighted to be a part of Castle Rock's story, working with some very talented bands and wholeheartedly think this type of event is exactly what the music industry in the North needs."
Stret says: "To break a band from the pub/club scene is a very hard and long road in my opinion. Not unheard of by any means…which is what The Eclectic Sessions is all about, providing another platform to help talented musicians meet industry professionals and visa versa. As far as I am aware, no-one else is staging a networking event of this type in the North. It's much needed, which is why this is the first of many for Castle Rock."
Based in Alderley Edge, Carolyn Nevinson, Rick Nevinson and Stret opened up Castle Rock Studios to provide a musical hub for artists that was more than a rehearsal and recording space. The main difference being the all-encompassing support offered to every single Artiste that walks through the doors.
Stret says: "We quite simply support artistes from the moment they walk through the door, to when they leave taking their first steps on their musical career paths. This is what The Eclectic Sessions is all about – providing a platform to showcase talent and opportunity to perform beyond the recording experience. As our first showcase event – effectively our Christmas party too - we are celebrating the sheer talent we are nurturing. It's been virtually impossible to select which bands to put on stage – which is why this is the first of many!"

Bands performing at The Eclectic Sessions are set for a night to remember! Pulling together a varied range of genres, with acts ranging from White Eskimo; Megan Dixon-Hood, Silent Descent; Blue Nation; Barron; Purge to The Age of Glass, Stret says: "They are all original, both in terms of their material and style, ooze potential and are on the look-out for professional services to support their career progression."
Tickets to The Eclectic Sessions cost £5 which buys you two drinks as well as your place at the first of many such events. Doors open at 6pm, where you will be greeted by the Castle Rock team, with bands taking stage from 6.30pm to 10pm.
Related Links
http://www.soundcontrolmanchester.co.uk/events/eclectic-sessions/
---
Tags
castle rock studios, the eclectic sessions, new music, live music, music industry networking, music business, music industry professionals,