Liverpool Sound City partners with Barcelona's Primavera Pro for discounted tickets all round!
News: 12th November 2014 by Louise Dodgson under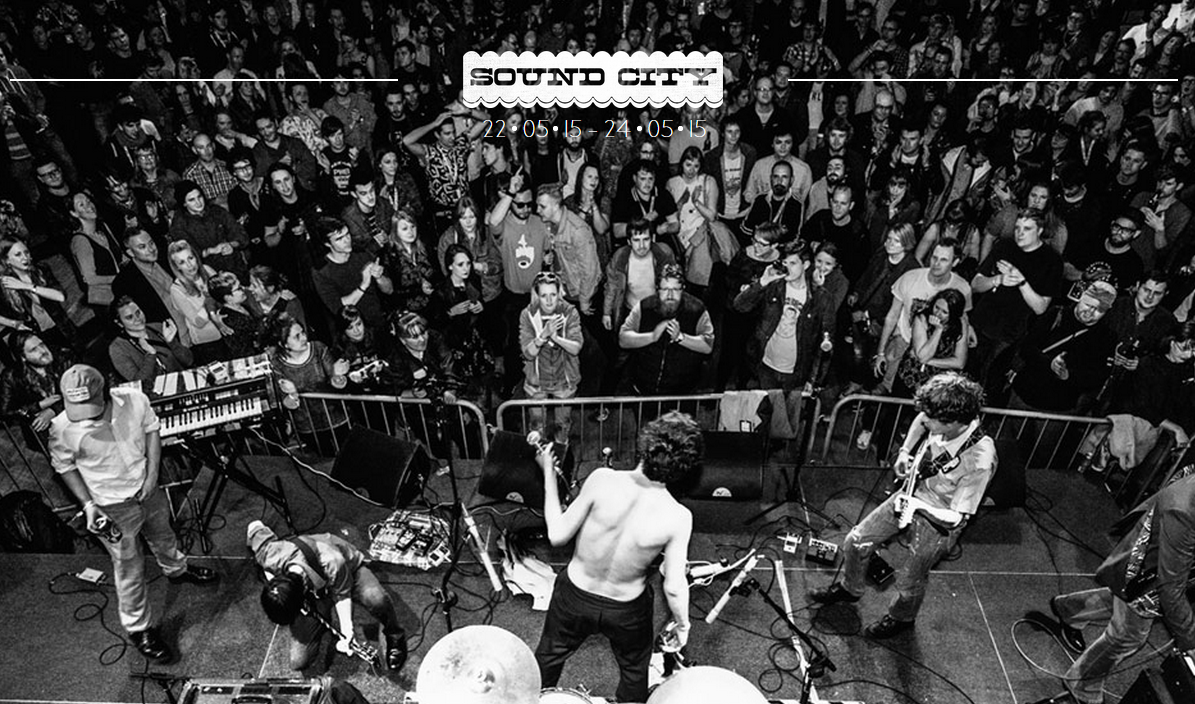 Thought nothing could top Sound City's recent announcement of their expansion and move to Bramley Moore Dock? How about news of a new home, new theme, incredible speakers, magical boat journeys and an international partnership for its legendary conference?
This year, the Sound City conference will take place in the magnificent Rum Warehouse at The Titanic Hotel, Stanley Dock.

Taking place from 21- 22 May, the now legendary international music conference will debate, discuss and highlight key issues with the contemporary music business on – brought to you by some of the leading figures in the global industry. The key theme for 2015 will be the notion of The Unsung Hero.

First to be announced as part of the conference line up, under the theme The Unsung Hero, will be The Fall's acclaimed front man Mark E. Smith, king of NYC punk and Ramones manager Danny Fields and 'local lad done well' Billboard hall of fame master of EDM, James Barton, creator of Cream.

Said Dave Pichilingi, CEO of Sound City, 'We all know the names of the people who are the supposed Godfathers and saviours of rock and roll; Elvis, The Beatles, The Stones, The Sex Pistols, the list goes on. What about those who lie in the murky shadows? Those artists and individuals who single handedly helped to shape and change the direction of rock and roll forever but have never really been recognised. What about their journeys? These are the stories that we want to hear. These are the stories that need to be told. For your delight and delectation, Sound City presents The Unsung Heroes!'

What's more, in true Sound City style, the conference is upping its game for the eighth year. This year's conference site will be a festival in itself with live bands performing, a VIP showcase and, for those who don't want to miss out on the legendary music festival, Sound City delegates can jump on a boat, complete with live music, and be jetted from the conference venue to the festival site.

As if that wasn't enough, Sound City is announcing a partnership with their legendary Mediterranean cousin – Primavera Pro. (27th-30th May). As part of this partnership this means they are offering discounted tickets to the Primavera Conference for all delegates who attend Sound City.
Liverpool Sound City Conference takes place on the 21 & 22 May 2014 and the music festival takes place 22-24 May. Early bird tickets are now on sale - but the site change does not mean a hike in prices. To buy wristbands or to apply to play at Liverpool Sound City 2015 visit the link below.
Related Links
http://www.liverpoolsoundcity.co.uk/
---
Tags
liverpool sound city, primavera pro, music industry conference, music business convention, music event, music panels