AIM announces full Indie-Con programme
News: 24th October 2014 by Louise Dodgson under Artist Managers, Creative & Branding, Finance, Law & Music Business, Live, Media, Music Publishing, Music Training & Careers, Record Labels, Selling & Distributing Your Music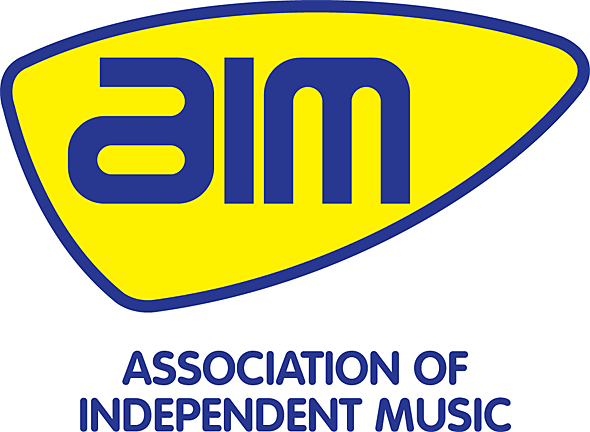 AIM is pleased to announce the full programme for Indie-Con 2014, the 1-day conference covering all areas of independent label business. Supported by Clear Sound & Vision, Indie-Con will return to London's Glaziers Hall on 18th November. The event will take an in-depth look at all the key areas essential for running a successful independent music business, offering unrivalled networking and learning opportunities.
With tickets well on the way to selling out, Indie-Con 2014 will offer a unique programme of sessions aimed at helping independent artists and labels to grow their businesses and get their music heard.
The full Indie-Con 2014 programme is:
Record Store Day 2015 Update for Labels - Kim Bayley, Entertainment Retailers Association
The 5 Most Interesting Things About The Music Market Right Now - Tim Ingham, Music Week
Developing a Successful Live Career For Your Artist
How to get a booking agent, getting on to festivals, planning and promoting tours and how to work with live partners to develop the long-term strategy and success of your artist. Speakers: Beckie Sugden (The Agency Group), Kelly Chappel (Live Nation), Adam Ryan (The Great Escape), Kate Hewett (Tramlines festival), Tara Richardson (qPrime). Chair: Rob Challice (CODA Agency).
What Is A Fair Artist Contract in 2014?
Hundreds of independent labels around the world have signed up to WIN's Fair Digital Deals Declaration, promising to deal fairly and transparently with artists in digital deals. But what is a fair artist contract? We consider all the issues, including streaming revenue splits, advances, breakages, 360 deals and everything in between. Speakers: Darius Van Arman (Secretly Group), Shirin Foroutan (Mute), Dan Le Sac (artist), Martin Mills (Beggars Group), Ann Harrison (Harrisons Entertainment Law). Chair: Charlie Phillips (AIM).
Is the Album Format Dead?
The debate that is currently dividing the industry. We assemble those in the know to assess this question and look at how the indie label business model is adapting. George Ergatoudis (BBC Radio 1), David Emery (Kobalt Label Services), Angie Somerside (Red Bull Records), Martin Talbot (The Official Charts Company), Alexander Milas (Team Rock / Metal Hammer). Chair: Tim Ingham (Editor, Music Week).
Brits Abroad: Everything You Need to Know About International Showcasing
Which international events offer showcasing opportunities for bands, which is the right event for your artist, how can your artist make the most of showcasing opportunities and what funding is available? Speakers: Stuart Green (Manager, Fat White Family), Joseph Frankland (PRS for Music Foundation), Kieran Yeates (BBC Introducing), Anthony Shaw (Best Before Records), Eluned Haf (Wales Arts International). Chaired by Crispin Parry (British Underground).
Independent Music on the Radio
Is radio a gatekeeper or gateway for new independent artists? Does radio support enough new acts, and enough British talent? How do you get your acts onto the radio, and more importantly, onto playlists? Do you need a plugger? With speakers Camilla Pia (BBC 6Music), Mike Walsh (XFM), MistaJam (1Xtra), Nigel Harding (BBC Radio 1), Nikki Kefalas (Out Promotion), Alex Baker (Kerrang! Radio). Chair: Charlie Larby (Nettwerk).
Successful Music Funding
Find out how to successfully raise funding for your artists/releases, from those who've done it! Case study presentations from:
•
Nathan Barley Phillips, Basick Records – presents on their successful Pledge campaign to fund TesseracT's new album
•
Craig Brooks, Cobra Tours – presents tips for applying for an AIM Start Ups loan
•
Lauren Wilson & Dan Garber, TAPEREC – present on successfully applying for Momentum Music funding for FEMME
•
William Shanahan, Disrupt Ltd – presents on successfully applying for Music Export growth Scheme funding for Ghetts
Getting Your Music on TV
Is TV exposure still the Holy Grail for breaking a new artist, and what are the opportunities for independent artists to get on TV? Speakers: Louisa Rainbird (Sky), Anna Karatziva (MTV), Malcolm Gerrie (Whizzkid TV), Jim Brackpool (BT Sport), Alex Hoffman (Noisey). Chair: Simon Raymonde (Bella Union).
The Dark Art of Music PR
We demystify the role of music PR and how to get it right. Speakers: Barbara Charone (MBC PR), George Garner (Kerrang! Magazine), Ralph Moore (MixMag), Luke Turner (The Quietus), Annette Lee (4AD). Chair: Liz Stokes (Record of the Day).
Surviving & Thriving: Indie Label Success Stories
This year some of AIM's member labels are celebrating milestone anniversaries. We find out how they have survived and the challenges they have faced along the way. Speakers: Tim Dellow and Toby L (Transgressive Records), Christian Rodwell (CR2 Records), Nigel Adams (Full Time Hobby) and Simon Williams (Full Time Hobby). Chair: Alison Wenham (Chairman & CEO, AIM).
I'm With the Brand: Brands Supporting Grassroots Talent
Which brands are supporting grassroots talent, and what are the opportunities for independent labels and their artists? Speakers: Tony Arthy (Worn Out / Vans), Tom Carson (Jagermeister), Caroline Reason (CAA), Michael Lightford (Vision Nine / Head of Music, Relentless), Jamie Stockwood (The Zeitgeist Agency). Chair: Daniel Cross (Record Play / TAPEREC).
TICKETS SELLING FAST!
Open to both AIM members and non-members, Indie-Con will run all day on 18th November 2014, with lunch and refreshments provided to delegates.
Tickets are now available from the AIM website below priced at £45+VAT for AIM members, £110+VAT for non-members, including lunch. Discounts for students, start-ups and members of affiliated organisations.
Related Links
http://www.musicindie.com/indiecon2014
---
Tags
association of independent music, aim indie-con, music conference, music convention, music advice, music industry, music business