Additional export funding to support UK independent music companies
News: 16th May 2014 by Louise Dodgson under Artist Managers, Finance, Law & Music Business, Music Training & Careers, Record Labels, Selling & Distributing Your Music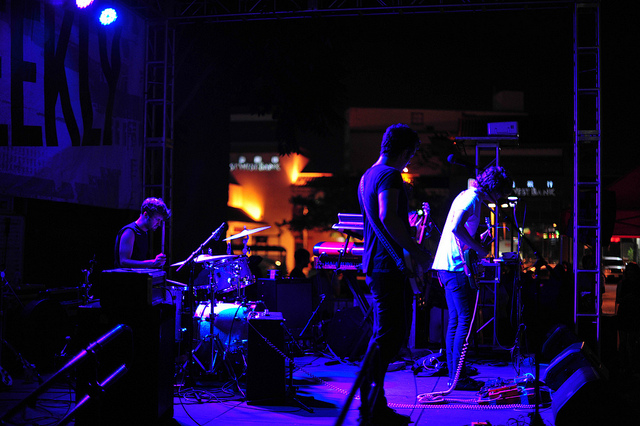 Independent record labels and music companies can now apply for funding to support artist campaigns and projects overseas, announced the music organisation BPI today.
The Music Export Growth Scheme offers grants of between £5,000 and 50,000 to UK music companies to aid international touring, artist promotion and music projects in the US, Europe and other international territories.
The Scheme is managed by BPI, the trade body that represents British major and independent record companies, and is funded by UK Trade & Investment, the Government organisation that supports UK business overseas.
Announced in October 2013 by the Prime Minister more than £500,000 has already been granted to 28 different music companies across the UK with acts spanning the genres of indie, rock, classical, hip hop, soul, acid punk, dance, pop and urban. A further £2 million will be made available over the next two years as part of the Government's plan to encourage 100,000 small businesses to export.
Encouraging eligible companies to apply, BPI Chief Executive Geoff Taylor said: "Last year was one of the most successful years on record for artists signed to independent record companies. International chart positions and sell-out shows from the likes of Arctic Monkeys, Passenger, London Grammar and Caro Emerald all contributed to the sound of success in 2013.
"But success like this does not happen overnight – it takes investment, expertise and creativity to help talent stand out in competitive markets. Through the Music Export Growth Scheme BPI can help businesses and artists from England, Scotland, Northern Ireland and Wales to keep the flag flying high for British music."
A spokesperson for Earache Records who received funding earlier this year to support the heavy metal band Savage Messiah said: "The Music Export Growth Scheme provides a fantastic opportunity to British artists and we're thrilled that the panel has recognised the global appeal of heavy metal. This grant will undoubtedly help Savage Messiah to expand their reach to the countless dedicated fans around the world who share a true passion for this style of music."
Other artists who have benefitted from the Scheme are Afrikan Boy, Band of Skulls, Beth Jeans Houghton, Bo Ningen, Catfish & The Bottlemen, Charli Taft, Christian Gregory, Dinosaur Pile-Up, Drenge, Filthy Boy, Fred V & Grafix, George Benjamin, Holy Mountain, Julia Biel, Lulu James, Melt Yourself Down, Metronomy, Public Service Broadcasting, Skinny Lister, Slow Club, Smoke Fairies, The Crookes, The Temperance Movement, Throwing Snow, Transition, Young Fathers and Zara McFarlane.
Related Links
http://www.bpi.co.uk/export-scheme.aspx
---
Tags
music funding, the bpi, music growth export scheme, record labels, independent music companies, music grants