10% discount on #SGNFMP March - featuring Tony Michaelides (U2, David Bowie, Bob Marley, Whitney Houston)
News: 27th March 2014 by Louise Dodgson under Artist Managers, Music Training & Careers, Record Labels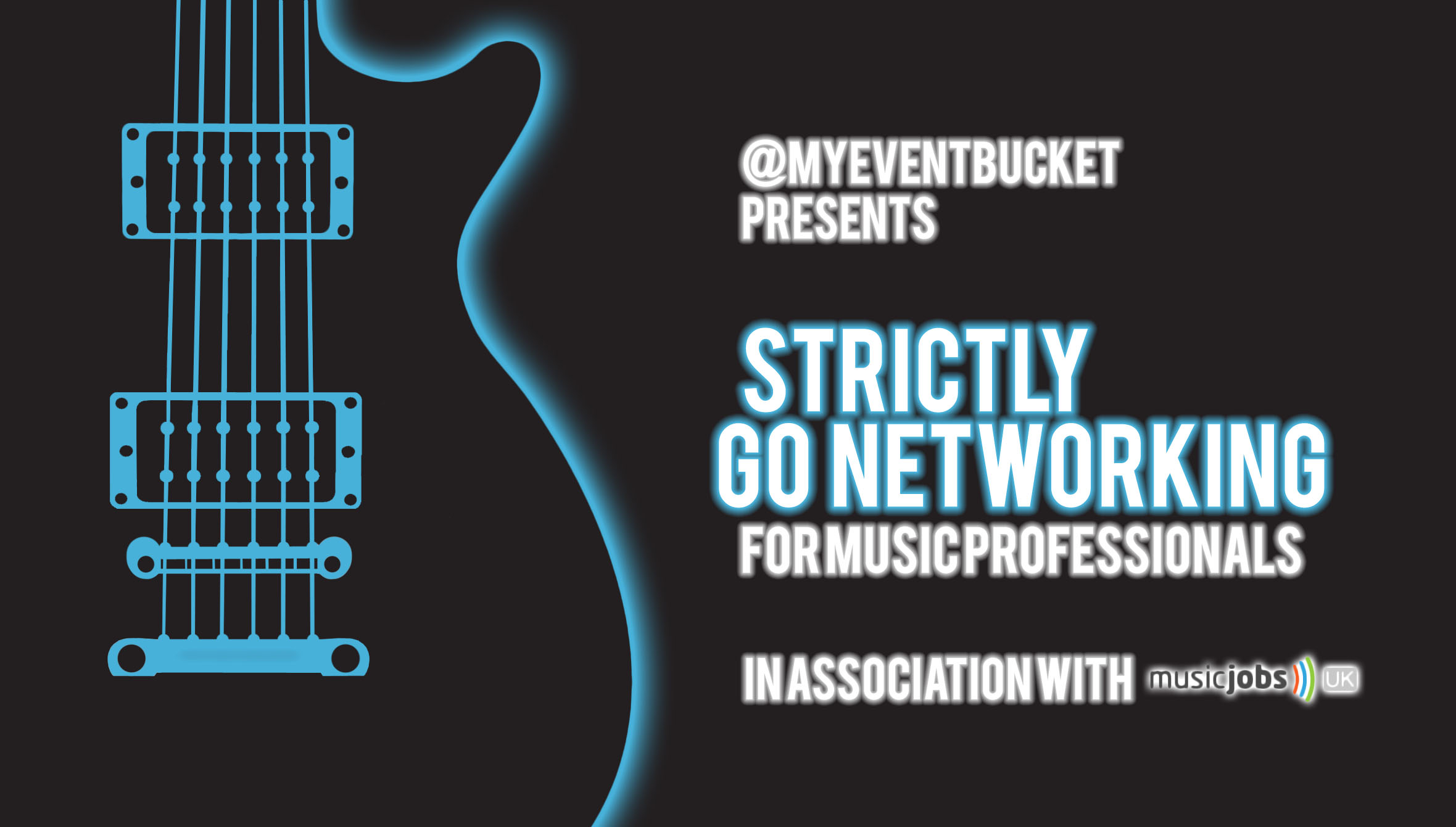 MyEventBucket have teamed up with The Unsigned Guide to offer our readers a 10% discount to our popular music industry networking event on the 31st March in association with UK Music Jobs. Use code UnsignedGuide for your exclusive discount now!
Due to popular demand and the success of February's event, MyEventBucket have decided to invite an extra special guest, Tony Michaelides, to come and share his music industry experience and secrets of success. Tony is travelling from the US specifically to talk at this event so this is a once-in-a-lifetime opportunity!
Today everybody dreams of being a rock star but in reality very few are. With an irrefutable reputation achieved over 30 plus years working with a stellar cast of clients Tony Michaelides IS a rock star. He has worked with some of the world's biggest selling artists, in fact artists whose combined record sales have been well in excess of a billion - U2, David Bowie, The Police, Peter Gabriel, Bob Marley, Massive Attack, Whitney Houston, Depeche Mode, Matchbox Twenty, New Order, Annie Lennox and more.

The event will include:
1. Colour-coded badges for different sectors within the music industry. This way we can split the crowd up at the beginning and you will know exactly who to talk to by the colour of people's badges.
2. Compere Shane introducing the evening and conducting fun, 'ice-breaker' activities at the beginning of the event, as well as later on in the evening. This way you will get to know more people at the event and you will gain more value.
3. The event will be filmed for the MyEventBucket YouTube page so you will be able to watch the video and download or tag yourself in the pictures after.
This event will give you a great oppotunity to meet fellow music professionals and build a network of all the right people, chat with those already in the business and those looking to help you break the industry together.
Will I find the right people?
Yes. Vocalists, band musicians, managers, producers, A&R and other many others already in the industry will be there.
Will it cost a bomb?
No, you'll only pay £10.00 a ticket. Priceless marketing for you and your talent.
Where will it be held?
At an exclusive location in Holborn. The perfect place to grab a drink, share stories and swap business cards.
Will I waste my time talking to people I don't want to?
No. You'll be given a badge with your name and job title, so you'll know immediately who to approach, and who not to.
What will I need?
Nothing. Just a ton of business cards to share.
What do I need to do?
Book your ticket via the link below using code UnsignedGuide to claim your 10% discount.
Related Links
https://www.eventbrite.co.uk/e/sgnfmp-march-featuring-tony-michaelides-u2-david-bowie-bob-marley-whitney-houston-tickets-10749400747
---
Tags
tony michaelides, myeventbucket, music industry event, music industry networking, music business