AIM's leading digital music conference shapes up
News: 25th March 2014 by Louise Dodgson under Artist Managers, Finance, Law & Music Business, Music Training & Careers, Record Labels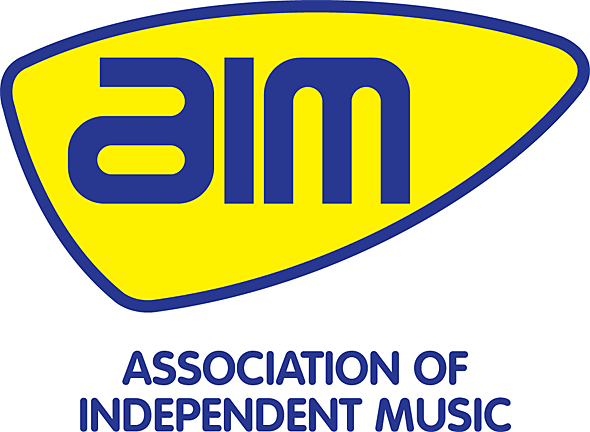 A host of senior music business figures have been confirmed for AIM's Music Connected event – the UK's largest digital music conference taking place on Wednesday 30th April at London's Glaziers Hall. A 50% discount on tickets is available to users of The Unsigned Guide, just use code MCDEAL2014 at checkout.
The full line-up of speakers and conference sessions includes:
- Welcome keynote from CI's General Manager Kieron Faller, sponsors of the event.
- Panel discussion 'Making Sense of Data and Analytics' - Three independent labels explore how they use data from online sales, social networks, streaming services and advertising to inform all sorts of important decisions, from where to book artists' tours to what to release next. Speakers include Sammy Andrews (Cooking Vinyl), Ben Rimmer (Believe Digital) and Grant Bussinger (Warp Records) and chair Neil Cartwright (Million Media).
- A keynote presentation from Merlin CEO Charles Caldas, outlining the organisation's focus for 2014 and examining the opportunities and threats for indies in the digital market this year.
- Panel discussion 'Direct To Fan: Friend or Foe of the Indie Label?' The concept of Direct to Fan retail via an artist website was first introduced over a decade ago by bands like Marillion, who not only bypassed the traditional retailer but bypassed the entire supply chain from artist to fan including the record label. This model posed a clear threat to the recording industry and 10 years on this panel discusses whether the threat still remains or has the paradigm become a major source of revenue to the recording industry? Speakers include Charles Kirby-Welch (Kartel), Ian Johnsen (Mythophonic Management), and Chris Batten (Enter Shikari). Chaired by Music Glue's Mark Meharry.
- An exclusive presentation from Music Ally's Karim Fanous examining the long-term impact of changes in music consumption, and how labels can adapt their business models to survive in the streaming age.
- Panel discussion 'Breaking An Act for Under £1000', examining the essential digital marketing tools and tips an indie should have in their arsenal when breaking an act on a budget. Led by Music Ally's Eamonn Forde, the panel will include Adam Cardew (Absolute Music & Marketing), Sophie Hall (MTA Records), Hannah Overton (Secretly Label Group) and Adam Brooks (Modular).
Plus, a breakout room will offer focussed workshop sessions for small groups.
Digital companies already confirmed for the event include: Absolute Marketing & Distribution, AEI Media, Ampsuite, Audiolock, Believe Digital, BPI Anti Piracy Unit, CI, Craze Digital, Digital Music Trends, Ditto Music, eMusic, EPM Music, Essential Music & Marketing, Fanteamz, INgrooves, K7 Artist & label Services, Kobalt, Kudos Records, Merlin, Metable, Million Media, Motive Unknown, Music Ally, Music Glue, Napster, Nokia, Phonofile, PIAS, Plastic Head Media, Play MPE, Pledge Music, PPL, Proper Music Distribution, Psonar, Radar Music Videos, Rdio, Rightscorp, Rightster, Sound Cloud, The state51 Conspiracy, Synchtank, The Orchard, Vevo, VidZone Digital Media, YouTube.
About AIM
AIM is a not-for-profit trade body established in 1999 to represent the UK independent music industry. Now in its 13th year, AIM acts for over 90% of the independent market, with over 800 members from small start-ups to the largest and most respected independents in the world. AIM promotes this exciting and diverse sector globally, leveraging the sector's power as a fifth major to enable its members to grow, grasp new opportunities and break into new markets.
In addition to the crucial role AIM plays in advocacy and lobbying for the independent sector, AIM makes a daily difference to the businesses of members by providing advice, training and business support to ensure members have the knowledge, skills and contacts needed to succeed.
Related Links
http://www.musicindie.com/musicconnected2014
---
Tags
association of independent music, music connected 2014, aim, music industry convention, music business conference, music panels,