Ghoulishly good Halloween discount on Unsigned Guide membership!
News: 29th October 2013 by Louise Dodgson under Artist Managers, Creative & Branding, Finance, Law & Music Business, Live, Media, Music Publishing, Music Training & Careers, Record Labels, Recording & Production, Selling & Distributing Your Music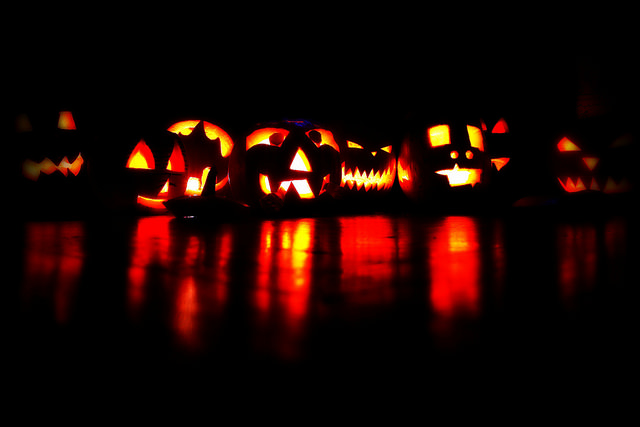 As has become a bit of a yearly tradition, we will be offering a ghoulishly good discount on annual membership to The Unsigned Guide this Halloween. So good, it's spooooooky!
Save 30% on annual membership to The Unsigned Guide - that's 12 months access for just £20.99! (RRP £29.99). If you've always fancied checking out The Unsigned Guide and delving into the depths of our UK music industry contacts directory, then this is a great opportunity to do so at a very discounted price, working out at just £1.75 per month!
An annual subscription to The Unsigned Guide will give you access to more than 8,800 music business contacts ranging from artist managers, record labels, festival organisers, venue and gig promoters, radio stations, producers, music publishers and loads more! As well as unlimited access to the directory, you will also receive exclusive Survival Guide discounts on music services such as recording, merchandise & mastering, a bespoke demo assessment from our resident DIY Doctor, the opportunity to have your music heard by music industry professionals via our monthly Spotlight blog championing the best tracks by our members, plus invaluable advice & info covering all aspects of the music business provided by experienced industry experts & recognised music organisations. Not bad, eh?!
To claim your Halloween discount, simply Contact Us here and we'll give you a unique discount code. This scarily special offer expires at midnight on Thursday 31st October so don't miss out!
Related Links
http://members.theunsignedguide.com/contactus
---
Tags
the unsigned guide, music industry directory, music business, music contacts, music industry career