AIM announces full Indie-Con event programme
News: 22nd October 2013 by Louise Dodgson under Artist Managers, Creative & Branding, Finance, Law & Music Business, Media, Music Publishing, Music Training & Careers, Record Labels, Selling & Distributing Your Music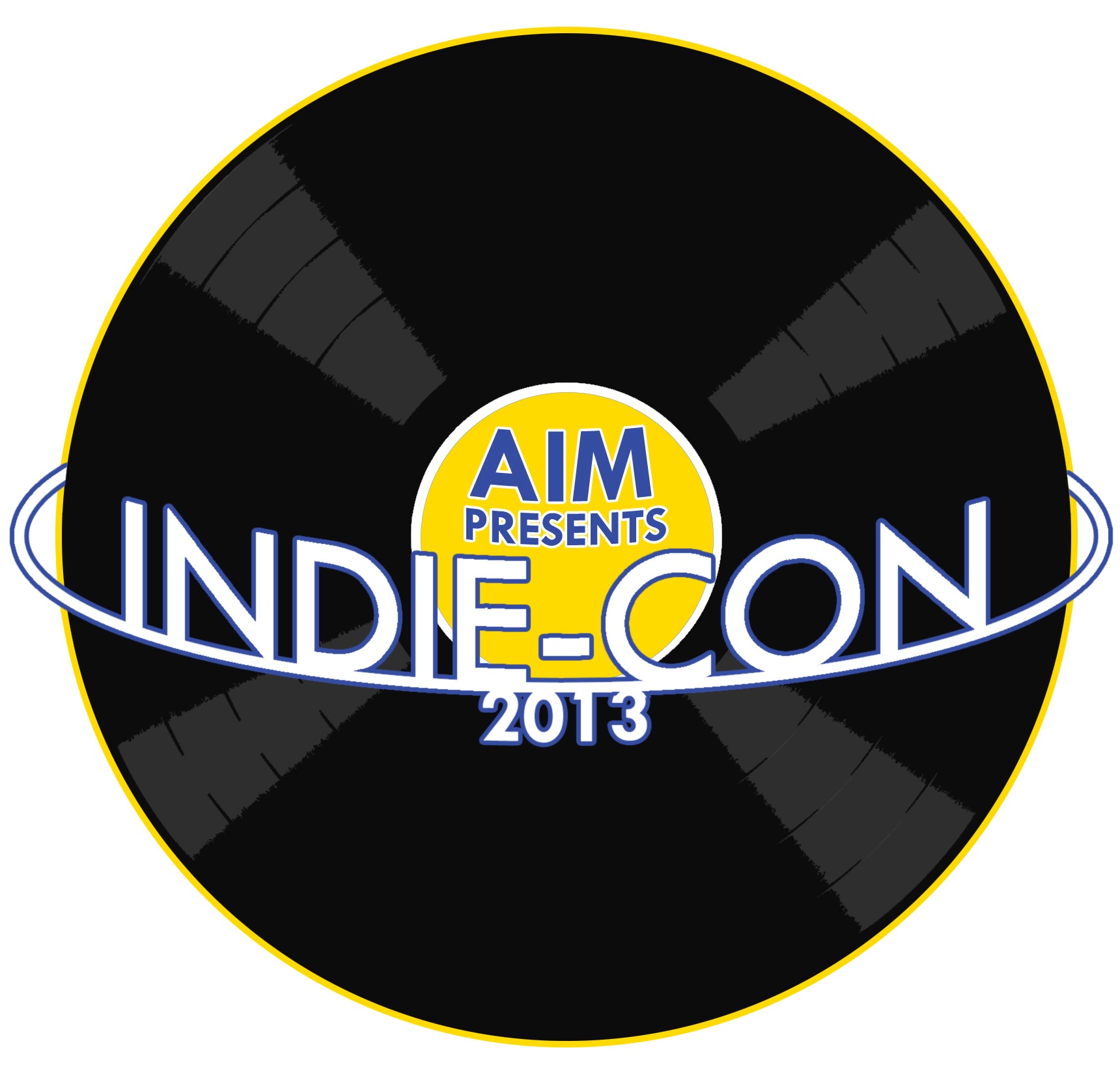 AIM has announced the full programme for Indie-Con 2013, the 1-day conference covering all areas of independent label business. Supported by Clear Sound & Vision, Indie-Con will return to London's Glaziers Hall on 20th November. The event will take an in-depth look at all the key areas essential for running a successful independent music business, offering unrivalled networking and learning opportunities.
With tickets well on the way to selling out, Indie-Con 2013 will offer a unique programme of sessions aimed at helping independent artists and labels to grow their businesses and get their music heard.
The full Indie-Con 2013 programme is:
Music Marketing in 2013
Motive Unknown's Darren Hemmings presents his top tips for a successful marketing campaign, before 2 case study presentations of successful marketing campaigns for independent label releases. Anjunabeats' Lucy Blair presents a dance music campaign, and Ignition Records' Nick Moxham shares the campaign behind Stereophonics' 'Graffiti on the Train'.

The Art of A&R & Artist Development
World leading A&R gurus from UK independent labels discuss their approach. Speakers: Korda Marshall (Infectious Music), Daniel Miller (Mute), Jane Abernethy (4AD), Toby L (Transgressive Records). Chair Eamonn Forde (Music Ally).
Managing the Brand
Brand partnerships, artist sponsorship deals, merchandise and the brand of the label. Speakers: Tim Dellow (Transgressive Records / Love Live), Steven Hill (Warp Records), Charles FitzGerald ([PIAS]), David Riley (Signature Brew / Good Lizard Media), Nigel Scott (The Red Lodge Agency – Jack Daniels/Vodafone).

Getting into Publishing
All the basics of music publishing, and how to run a publishing arm alongside a label business. Speakers: Ashley Howard (Songs in the Key of Knife / Hospital Records), David McGinnis (Mute Song), Sarah Liversedge-Platz (Bucks Music Group), Stuart Worthington (independent consultant).
Running a Great Small Label
Some of the UK's most exciting small labels share their business models, challenges and recipes for success. Speakers: Marcus Scott (Hyperdub Records), Paul Riddlesworth (Too Pure Singles Club), Nigel Adams (Full Time Hobby), Simon Drake (NAIM Label), Nathan Barley-Phillips (Basick Records / DSTRY EVRYTHNG). Chaired by Sean Adams, DrownedInSound.
Life in the Old Dog Yet? – The Future of Physical Music and Retail
Resurgence in vinyl sales, Record Store Day and Cassette Store Day suggest there's life in physical product and retail yet. Should indie labels be producing physical products? Frankie Francis (Frankie & the Heartstrings / Pop Recs Ltd), Simon Raymonde (Bella Union), Jen Long (BBC Introducing / Cassette Store Day), Paul Quirk (ERA / Record Store Day) and Clive Robbins (Clear Sound & Vision). Intro from Graham Jones (author, 'Last Shop Standing').
The Future's Bright, The Future's Indie
Music Week's Paul Williams examines the indies' recent run of success in the charts, and Merlin's Charles Caldas takes a look at how independent music is thriving on digital services.
Diversifying Revenue Streams
To survive in the current market, indies are successfully branching out into management, publishing, video exploitation, sync and other new revenue streams. Speakers: Julie Weir (Visible Noise / Wiseblood Management), Chris Goss (Hospital Records), Simon Walker (Rightster), Alan Pell (Distiller Records), Shirin Foroutan (Mute) and Tim Ingham (Music Week) – chair.
The Future of Independent Music on the Radio
Access to radio for independent acts, limitations of DAB, developments in US satellite radio, personalised radio services now in the UK. What are the opportunities for independent music? Speakers: Mark Mulligan (MiDia Consulting), Charlie Phillips (AIM) – chair.
Show Me The Money! Accessing Funding For Your Artist and Label
Looking for funding? Phil Patterson (UK Trade & Investment) outlines the Music Export Growth Fund, Chris Bye (Arts Council England) explains Grants for the Arts and Laura Whitticase of PRS for Music Foundation details the Momentum Music Fund and British Music Abroad Scheme.
TICKETS SELLING FAST! Tickets are now available from the AIM website below - priced at £40+VAT for AIM members, £100+VAT for non-members, including lunch. An exclusive earlybird rate of just £30+VAT for AIM members & Friends of AIM, and £80+VAT for non-members applies until 23rd October 2013. Discounts for students, start-ups and members of affiliated organisations.
Related Links
http://www.musicindie.com/indiecon2013
---
Tags
aim, association of independent music, indie-con 2013, music industry event, music business conference, music training