Born To Be Wide announces seminar dedicated to promoting gigs
News: 10th September 2013 by Louise Dodgson under Live, Music Training & Careers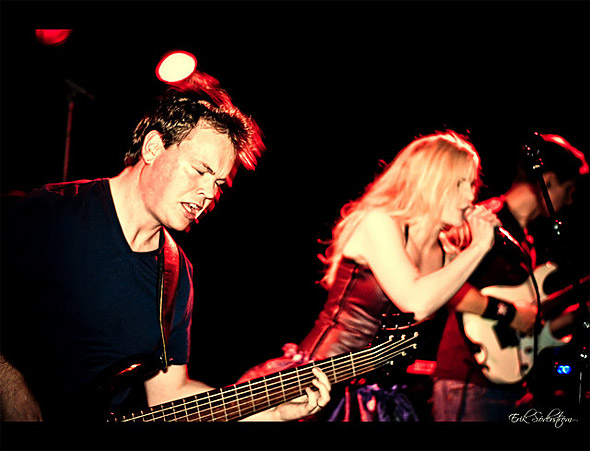 Scotland's leading music business event organisation, Born To Be Wide, is to host a Promoting Gigs seminar at Edinburgh's Electric Circus on Thursday 3 October. The discussion will cover key aspects of putting on a show, getting booked, how artists/managers can best work with promoters and how to get the most from a concert.
Confirmed speakers include Electric Circus booker and musician, Tallah Brash and Synergy Concerts' Grainne Braithwaite. They will be joined by Regular Music's John Stout, who is also the agent for Salsa Celtica and who previously managed the Picture house and booked for the Usher Hall. Additional speakers will be added soon.
"This is a great opportunity to get an insight into what should be considered when promoting gigs and what promoters look for in artists," says Born To Be Wide director Olaf Furniss. "It will also explain what musicans can reasonably expect from those who book them, what they need to do to make a show a success and what is involved in putting on your own gig."
Panelists:
•
Grainne Braithwaite [promoter, Synergy Concerts]
•
John Stout [promoter, Regular Music]
•
Tallah Brash [booker & marketing manager, The Electric Circus]
•
Additional panelists TBA
________________________________________
Date: Thursday 3 October 2013
Venue: The Electric Circus, Edinburgh map
Time: 19.00 Doors / 19.30-21.30 Seminar / 2130-Late DJ Sets by seminar guests
Price: £5.50 / £4 Musicians' Union get tickets here
ABOUT BORN TO BE WIDE
Born To Be Wide was launched in February 2004 to provide a meeting place for those involved or interested in the Scottish music scene. A diverse range of musicians, journalists, promoters, label owners and friends of music, invited to play their all-time favourite records unless they were by Morrissey or Joy Division.

Since April 2008 the night has hosted seminars covering subjects such as Unveiling The Mind Of A Music Journalist, A&R, Music PR, How To Get On The Radio, Music Management, Booking Agents, a Norwegian night and a German special which included a seminar, a live show by Berlin band Jeans Team and a DJ set by the Consul General.

Born To Be Wide also runs the Wide Days conference and showcase event which takes place in Edinburgh in April, and has hosted events in partnership with the Scottish Parliament, Heart of Midlothian FC and creative industries conference, Go North,
Born To Be Wide enjoys the support of the Musicians' Union.

ABOUT THE MUSICIANS' UNION
The Musicians' Union is a globally-respected organisation which represents over 30,000 musicians working in all sectors of the music business. As well as negotiating on behalf of musicians with all the major employers in the industry, the MU offers a range of services tailored for the self-employed by providing assistance for professional and student musicians of all ages.
Related Links
http://borntobewide.co.uk/events/2013/9/3/promoting-gigs-edinburgh-thu-3-oct
---
Tags
born to be wide, music industry seminar, music business, music masterclass, promoting gigs, live music, gig promoter