Upcoming UK musicians to tour university coffee houses in new music initiative
News: 19th August 2013 by Louise Dodgson under Live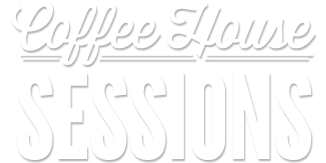 Today, leading student marketing and events agency Nice Curve, Coalition Talent founder Guy Robinson and Radio 1 DJ Huw Stephens announce the launch of an unprecedented new music initiative for universities - Coffee House Sessions.
Launching this Autumn term, Coffee House Sessions will hold daytime acoustic performances from the hottest in upcoming UK music talent at coffee houses in 40 Universities around the country throughout their academic terms.
Musical consultant to the project, Huw Stephens says: "I believe Coffee House Sessions is a great idea that is going to excite a lot of music fans and artists alike. Playing to music fans, hungry to discover something new, on a dedicated touring route with professionalism and expertise in a musical environment is going to make sure the Coffee House Sessions will be a very exciting project."
In a bid to develop stronger ties between universities and the music industry, the initiative provides students, breaking music artists and music labels with better live performance opportunities at universities across the UK, all promoted heavily through student media and university networks.
The project is intentionally non-alcohol related and has been set up in direct response to a change in student consumer trends and habits.
"There's been a huge lifestyle shift amongst students. Consuming food and coffee in the daytime has become more popular than frequenting Students' Union bars in the evening. As a result this has been a contributing factor to the continual decline of new live music in alcohol lead venues." says Coffee House Sessions founder and Nice Curve director Guy Robinson.
"Each University we are doing this in not only has successful daytime trade in venues that suit acoustic performances, but also have active student media, from TV and radio to social media, who will proactively support the touring artists."
"Students are such a receptive demographic, consistently identified by brands as key tastemakers who can make or break products, and therefore this offers artists a new and exciting platform to help build their profile."
As co-founder of leading talent agency Coalition Talent and student brand specialists Nice Curve, co-owner of the UK's no.1 student club night Flirt! and organiser of 'Ents Forum' - a bi-annual networking and educational event for Student Unions - Guy Robinson is already a successful music and entertainment entrepreneur with a wealth of experience in the student market.
For more info on Coffee House Sessions go to the link below.
Related Links
http://www.coffeehousesessions.com
---
Tags
coffee house sessions, student unions, huw stephens, unsigned bands, unsigned musicians, unsigned artists, emerging bands