Win 2 days residential studio time at Monnow Valley Studio
News: 2nd August 2013 by Louise Dodgson under Artist Managers, Recording & Production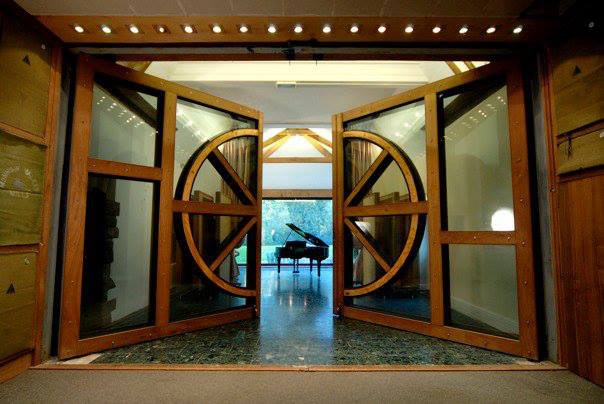 Would you like to win 2 days in the same studio used by Queen, Black Sabbath, Stereophonics, Led Zeppelin, Joss Stone, Biffy Clyro and many, many more?
Would you like to stay in the same bedrooms as Ozzy Osbourne, Kelly Jones or Cerys Matthews?
The Prize - 2 days recording time (to track and/or mix) and one night's accommodation at Monnow Valley Studio complete with in-house engineer.

Extra days are available for less than half price (from £299) for the winner. The prize is worth over £2000.

To enter
Monnow Valley Studio are looking to grow their online presence so are using the power of social media for this competition. Simply LIKE their Facebook page (see link below), COMMENT on their website with the name of your favourite band that have recorded at Monnow Valley, then SHARE this status on your own page.

Full details of competition criteria can be found via the link below. Good luck!
Related Links
http://www.monnowvalleystudio.com/recording-studio-blog/2013/07/10/monnow-valley-studio-competition-full-details-and-terms-and-conditions/
https://www.facebook.com/MonnowValleyStudio
https://www.facebook.com/photo.php?fbid=10151678279508350&set=a.10151137570788350.467586.328137458349&type=1&theater
---
Tags
studio time, recording studio, demo recording, unsigned bands, unsigned artists, emerging artists, monnow valley studio