AIM announces 6th annual 'Women In Music & Entertainment' event
News: 28th May 2013 by Louise Dodgson under Finance, Law & Music Business, Music Training & Careers, Record Labels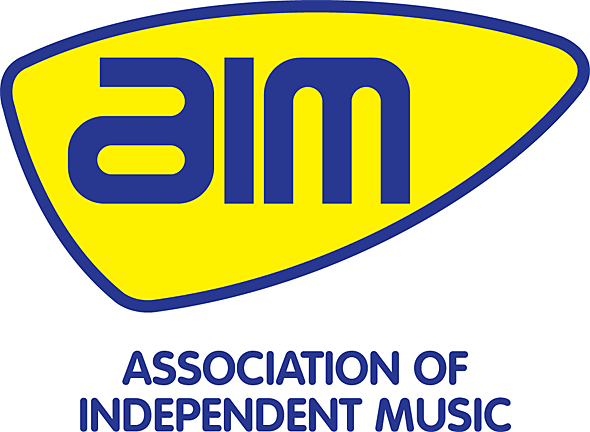 AIM's next event, taking place at Proud Cabaret in London on 24th June 2013, will celebrate the successes of women in the entertainment industry. The sixth annual AIM Women in Music & Entertainment networking evening looks set to be a sell-out event, with a stellar line-up of speakers already confirmed. Tickets are now available from the link below.
Women In Music & Entertainment will give women (and men!) the opportunity to hear from some of the entertainment industry's most successful and influential women, as well as the chance to meet, network and drink.
The event will begin with opening remarks from AIM Chairman and CEO Alison Wenham, who's many years supporting the independent music industry recently earned her an OBE.
The first interview of the evening will see The Times' Krissi Murison in conversation with legendary broadcaster and new music champion Jo Whiley. From her early days on The Word, through to daytime Radio 1 and more recently presenting the evening show on BBC Radio 2, the name Jo Whiley has long been synonymous with new music and great radio. A second keynote interviewee will be announced soon.
The evening's talks will conclude with a panel discussion entitled "Meet The Female Major Players", with panellists discussing their ascent to senior positions within major record labels. Panellists will include:
•
Emma Pike, Vice President, Industry Relations -Sony Music Entertainment UK
•
Andria Vidler, CEO - EMI Music UK & Ireland
•
Leanne Sharman, VP, Managing Director Digital Strategy and Business Development, EMEA - Warner Music International
•
Alison Wenham, Chairman and CEO - AIM (chair)
The event will finish with networking drinks, giving attendees the chance to make new contacts over complimentary drinks.
The event will be held from 5.45-10pm on 24th June 2013 at Proud cabaret, 1 Mark Lane, London, EC3R 7AH (nearest tube = Tower Hill).
This event is open to anyone working in the music and entertainment industries. Tickets are £16 for AIM members, £37.50 for non-members. Drinks are included in the price.
About AIM
AIM is a not-for-profit trade body established in 1999 to represent the UK independent music industry. Now in its 14th year, AIM acts for over 90% of the independent market, with over 800 members from small start-ups to the largest and most respected independents in the world. AIM promotes this exciting and diverse sector globally, leveraging the sector's power as a fifth major to enable its members to grow, grasp new opportunities and break into new markets.
In addition to the crucial role AIM plays in advocacy and lobbying for the independent sector, AIM makes a daily difference to the businesses of members by providing advice, training and business support to ensure members have the knowledge, skills and contacts needed to succeed.
AIM oversees an independent sector whose artists have delivered six Mercury Prize winners in the last 10 years, a figure which underlines once again the sector's continuing role and importance in launching Britain's most ground-breaking artists.
Artists signed to AIM member labels include: Adele, Animal Collective, Arctic Monkeys, Basement Jaxx, Beach House, Belle & Sebastian, Billy Bragg, Bjork, Bon Iver, Cancer Bats, Caro Emerald, Coldcut, The Cribs, Danny Byrd, Darwin Deez, The Flaming Lips, Fleet Foxes, Franz Ferdinand, Friendly Fires, Future of the Left, The Futureheads, Grizzly Bear, The Horrors, Jack White, Jarvis Cocker, Justice, Katie Melua, M.I.A., Madness, Marilyn Manson, Maximo Park, Mr. Scruff, The National, Nick Cave & the Bad Seeds, Passenger, The Prodigy, Queens of the Stone Age, The Raconteurs, Radiohead, Rodrigo Y Gabriela, Roots Manuva, Royksopp, Savages, The Strokes, Underworld, Vampire Weekend, Villagers, Warpaint, The White Stripes, Wild Beasts, The XX and thousands of others.
Related Links
http://www.musicindie.com/womeninmusic2013
---
Tags
aim, association of independent music, women in music, jo whiley, digital music, music industry, music business, record labels