Entries open for AIM Independent Music Awards 2013
News: 21st May 2013 by Louise Dodgson under Artist Managers, Creative & Branding, Finance, Law & Music Business, Live, Media, Music Publishing, Music Training & Careers, Record Labels, Recording & Production, Selling & Distributing Your Music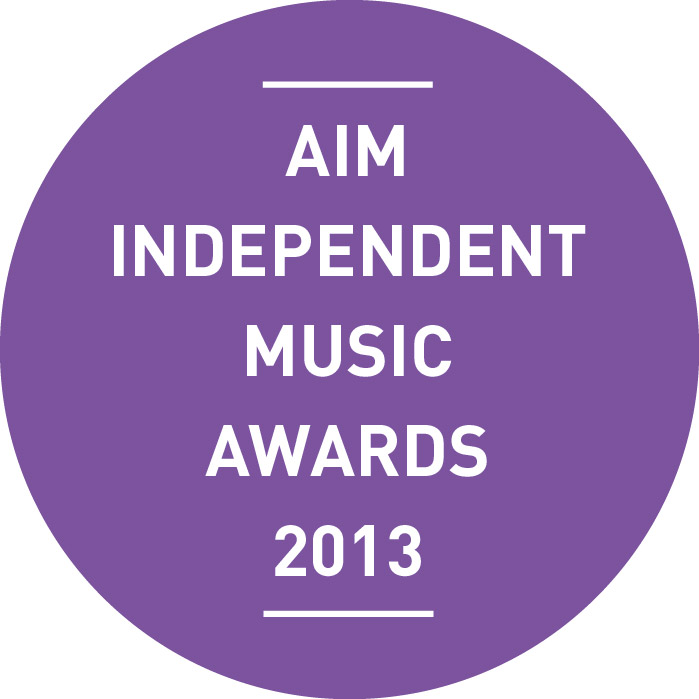 The Association of Independent Music will be accepting entries for this year's Awards from 16th May. With submissions accepted from both members and non-members, the 3rd annual AIM Independent Music Awards will once again celebrate a hugely successful year for the sector and a typically diverse range of nominated artists and labels.
Application forms can be downloaded from the link below, with the deadline for entries on June 13th.
Xfm's John Kennedy will announce the nominees at Gibson Guitar Studio, on August 6th. The invite only event will begin at 7pm, with a drinks reception and live acts.
Last year's winners included Adele, The Prodigy, Alt-J and Edwyn Collins in addition to such industry luminaries as Simon Raymonde of Bella Union, Daniel Miller of Mute and label of the year 4AD. Enter Shikari picked up the Independent Album of Year award, stating "It was a real honour... No doubt there was some far more fashionable nominees in the frame, so it was a real surprise to find out we'd won. We worked really hard on the album, so it's also nice to see that hard work recognised, especially from a corner of the industry that knows more than its fair share about the concept of 'hard work'."
Tickets are on-sale for the 2013 Awards, which will be held at The Brewery in Clerkenwell on September 3rd. Tireless champions of new music Steve Lamacq and Huw Stephens will return to host the event in which 15 awards will be presented. Tickets are available fromthe link below.
Now in its third year the Awards go from strength to strength, with special thanks extended to the impressive list of sponsors and partners for this years events; 7digital, Coutts, Disc Manufacturing Services, eMusic, The Fly, Music Week, The Orchard, PPL, Spotify, UK Music and Xfm.
Categories open for entry:
Independent Track of the Year (in association with Spotify) - for the year's best independently released track
Independent Video of the Year - For the best music video from an act signed to an independent label
Best Live Act (voted for by readers of The Fly) - For the best live act signed to an independent label
Independent Album of the Year - For the year's best independently released album
Golden Welly Award for Best Independent Festival (in association with UK Music) - Recognising the UK's best independent festival
Independent Breakthrough of the Year (in association with 7digital) - For an artist that made serious waves in 2012
Best 'Difficult' Second Album (in association with Xfm) - The independent album that has built on the success and brilliance of a debut release
Special Catalogue Release of the Year - For a catalogue release that offers something special
Best Small Label (in association with Disc Manufacturing Services) - They're not big (yet) but they are clever!
Hardest Working Band or Artist - For a band or artist that demonstrates an admirable work ethic
Other categories are:
PPL Award for Most Played New Independent Artist - The new independent act most played in public and on radio
Pioneer Award (in association with The Orchard) - Recognising a visionary independent label founder
Outstanding Contribution to Music (in association with eMusic) - For an artist who continues to influence and inspire with their work
Independent Label of the Year (in association with Coutts) - For a label that has had a truly brilliant year
Indie Champion Award - For an individual who demonstrates unwavering support for the independent community
Voting for the Best Live Act Award, chosen by readers of The Fly will be open from 26th June - 15th July. Voting for the Golden Welly Award will take place in July.
AIM Members are invited to put forward nominations for the Indie Champion category.
Related Links
http://www.musicindie.com/awards/enternow
http://www.musicindie.com/awards
---
Tags
aim, association of independent music, independent music awards, digital music, music industry, music business