Leading digital music conference shapes up...plus discount for Unsigned Guide members
News: 18th March 2013 by Louise Dodgson under Music Training & Careers, Record Labels, Selling & Distributing Your Music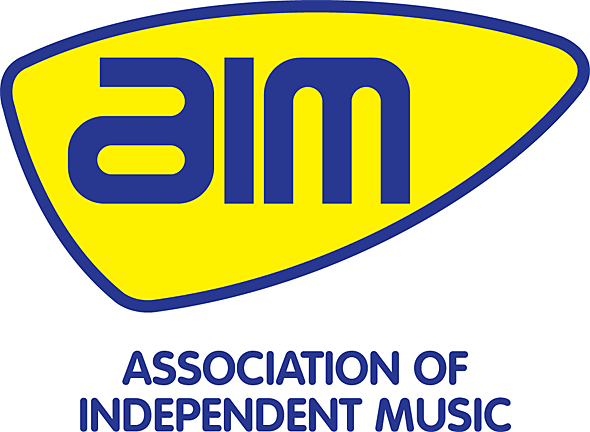 A host of senior music business figures have been confirmed for AIM's Music Connected event – the UK's largest digital music conference taking place on Wednesday 17th April at London's Glaziers Hall.
The full line-up of speakers and conference sessions can now be announced, and includes:
- Welcome keynote from Consolidated Independent's General Manager Kieron Faller
- Digital music consultant Keith Jopling presents 'The Digital Music Market in 2013' - how is music being consumed in the UK right now, and how is this changing? What can we learn from other territories? How are smart phones affecting the market and music consumption?
- Panel discussion 'How To Increase Exposure of Your Catalogue on Digital Services' – There are numerous options for promoting new releases on the many digital retailers and streaming services, but how do you generate online sales and streams of your catalogue tracks and albums? The services themselves give their top tips for labels. Speakers include Laura Kirkpatrick (Spotify), Kameil Sattar (eMusic), Thor Martin Jensen (WiMP), James Foley (Deezer) and Ian Greaves (Napster).
- 'Building a Successful YouTube Channel' – Having a strong YouTube strategy and a successful channel can be hugely beneficial for labels and artists in terms of both promotional value and revenue. Experts from three AIM member labels share their top tips. Speakers include Eagle Rock's Peter Worsley and Max Savard, Hospital Records' Matt Riley and Zac Vibert and [PIAS]'s Tom Hoare.
- 'Ask The Experts: A Digital Marketing Q&A' - Should you bother with Facebook ads? What are the best online tools for launching a new band? Is it worth being on the new Myspace? This panel draws in marketing experts across a range of labels and genres to answer your questions and provide practical, usable advice. Led by Darren Hemmings of Motive Unknown, the panel will include David Emery (Head of Marketing, Beggars Group), Lucy Blair (Ministry of Sound) and Ali Tant (Essential Music & Marketing).
- An exclusive digital marketing campaign case study presentation, detailing the campaign behind one of the independent sectors biggest releases of 2013.
Plus, a breakout room will offer focussed workshop sessions for small groups, including a labels-only presentation from iTunes.
Digital companies already confirmed to participate in Music Connected include: Absolute Marketing & Distribution, AEI Media, Audiolock, Base79, Believe Digital, BPI Anti Piracy Unit, Consolidated Independent, Craze Digital, Deezer, Ditto Music, eMusic, EPM Music, Essential Music & Marketing, Explovia, Finetunes, GraceNote, INgrooves, iTunes, Kobalt Label Services, Kudos Records, Label Worx, LastFM, Merlin, MIDiA Consulting, Motive Unknown, Music Glue, Muso, Napster, Nokia Music, Omnifone, The Orchard, [PIAS], Phonofile, PPL, Psonar, Radar Music Video, Rdio, Rightster, Shazam, Soundcloud, Spotify, The state51 Conspiracy, Web Sheriff, WiMP, Youtube. More to be added in coming weeks…
Tickets are almost sold out, with the following labels attending: Hospital Records, Ninja Tune, Secretly Canadian, Ministry of Sound, Union Square Music, Invictus Music & Media, Beggars Group, Stolen Recordings, AEI Media, Eagle Rock Entertainment, [PIAS] Recordings, Cherry Red Records, Nukleuz, Domino, Mofohifi Records, One Little Indian, CRC Music, Fabric, Cooking Vinyl, Moksha Recordings, and many more.
Tickets are selling fast and will sell out. Book via the AIM website. As a member of The Unsigned Guide, claim a great 50% discount by visiting the link below and entering code MCDEAL2013.
ABOUT AIM
AIM is a not-for-profit trade body established in 1999 to represent the UK independent music industry. Now in its 10th year, AIM acts for over 90% of the independent market, with over 800 members from small start-ups to the largest and most respected independents in the world. AIM promotes this exciting and diverse sector globally, leveraging the sector's power as a fifth major to enable its members to grow, grasp new opportunities and break into new markets.
Artists signed to AIM member labels include: Adele, Amadou & Miriam, Animal Collective, Arctic Monkeys, Bjork, Bloc Party, Bon Iver, Coldcut, Danny Byrd, Darwin Deez, Fleet Foxes, Franz Ferdinand, Friendly Fires, Future of the Left, Grizzly Bear, Jarvis Cocker, Jack White, Jose Gonzalez, Justice, Katie Melua, M.I.A., Maximo Park, Mr. Scruff, Nitin Sawnhey, Palma Violets, Radiohead, Rodrigo Y Gabriela, Roots Manuva, Royksopp, Seasick Steve, Squarepusher, Sufjan Stevens, The Cribs, The Futureheads, The Horrors, The Prodigy, The Strokes, The White Stripes, Vampire Weekend, Villagers, Wild Beasts, The XX and thousands of others.
www.musicindie.com
Related Links
http://www.musicindie.com/musicconnected2013
---
Tags
aim, association of independent music, music connected, digital music, music industry, music business