Apply to showcase at goNORTH
News: 5th February 2013 by Louise Dodgson under Live, Music Training & Careers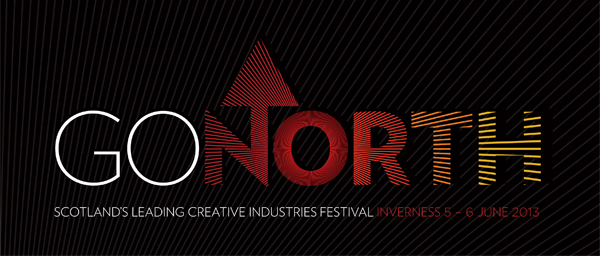 goNORTH will again take over Inverness city centre across the 5th and 6th of June 2013 as Scotland's premier creative industries festival celebrates 13 years supporting new talent, and the
window for music and film submissions is now open.
Over 50 of the most exciting new acts in Scotland will be invited to showcase at this year's edition, along with a selection of wider UK and international artistes. goNORTH has become firmly established as one of the key showcase platforms in the country, attracting a wide range of industry and connecting them with the best new music in Scotland.
"We are delighted to be starting our 2013 submission process", said Director for Music, Shaun Arnold. "The live programme exposes the best new talent in Scotland to a broad cross-reach of industry professionals in a compact and targeted environment, and also generates a great atmosphere across the city. We are also pleased to confirm BandWagon as our new submission partner, a development that will make the application process completely free for artistes. We have an excellent programme in place this year and are looking forward to announcing further details over the coming weeks."
The screening programme this year has two explicit categories- WIDE OPEN and EXTREME. There is no specific thematic criteria around the first category, however with Extreme we are seeking submissions focussing on any kind of extreme sporting activity- from snowboarding to skydiving and anything which involves a certain element of danger, specialist equipment, speed or height challenges.
"I'm particularly excited about the new themed categories we have introduced to this year's film submission process", said Festival Director, Amanda Millen. "Scotland is a world class destination for all types of sporting activity, and there is a wealth of talent in this genre producing work which highlights our breathtaking scenery and our passion for high octane sports. Last year proved our most successful event to date, with a significant increase in audience across all elements of the festival. We are looking forward to developing goNORTH further in 2013 and delivering another fantastic showcase for new creative talent".
The submission window will close on Friday 1st April 2013.
Related Links
http://WWW.GONORTHFESTIVAL.CO.UK
---
Tags
gonorth, music industry convention, music industry event, music industry conference, music business, music showcase