AIM & Welsh Music Foundation collaborate for 'Ten Feet Tall Takeover' in Cardiff
News: 29th January 2013 by Louise Dodgson under Finance, Law & Music Business, Record Labels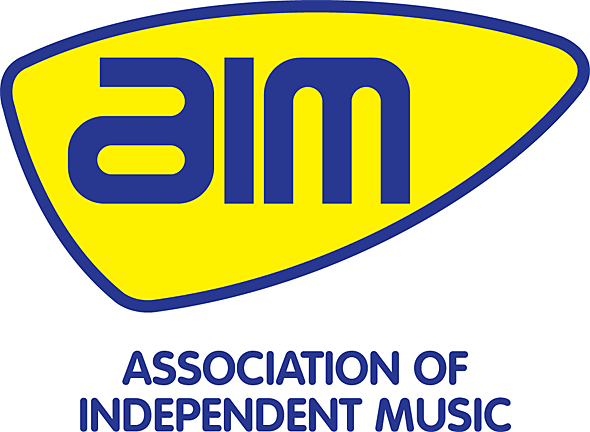 21st February 2013, Ten Feet Tall, Cardiff
4-10pm
The Association of Independent Music (AIM) is excited to announce details of the next 'AIM Social', the monthly gathering for the independent music community. This month The Social moves out of its regular haunt of East Village in London, to pay a visit to the vibrant music scene in Cardiff on Thursday 21st February 2013.
To celebrate the wealth of label talent in Wales, Welsh Music Foundation are bringing together a selection of independent labels to show and sell their wares in the unique underground setting of Undertone, beneath Ten Feet Tall, between 4.00pm and 6.30pm.
The AIM Social will then run upstairs in Ten Feet Tall from 6.00pm – 10pm and will see Future of the Left (Xtra Mile Recordings), Mark Thomas (Shape Records) and Matt Jarrett (Diverse Records) hit the decks to give a unique insight into the music that inspires them.
If you're just finishing work or you're heading to the city centre, why not browse, discover, talk releases and buy local at the record fair, grab a bite to eat in Ten Feet Tall's bar and then hit the top floor for the main event from AIM.
AIM Socials are open to independent labels and the wider music industry. Whether you're a band, working in digital music, running a label or a student aspiring to join the industry – come along! Places are free, but highly limited. Register quickly before they're all gone!
For full details visit the link at the bottom of this page. To sign up to the guest list, email your full name & company to:
[email protected]
.
A strict guestlist for The AIM Social will be in operation on the night, so everyone wishing to attend should be sure to register in advance.
About AIM
AIM is a not-for-profit trade body established in 1999 to represent the UK independent music industry. Now in its 13th year, AIM acts for over 90% of the independent market, with over 800 members from small start-ups to the largest and most respected independents in the world. AIM promotes this exciting and diverse sector globally, leveraging the sector's power as a fifth major to enable its members to grow, grasp new opportunities and break into new markets.
In addition to the crucial role AIM plays in advocacy and lobbying for the independent sector, AIM makes a daily difference to the businesses of members by providing advice, training and business support to ensure members have the knowledge, skills and contacts needed to succeed.
Artists signed to AIM member labels include: Adele, Alabama Shakes, Arctic Monkeys, Beach House, Big Pink, Billy Bragg, Bjork, Bloc Party, Bon Iver, British Sea Power, Cancer Bats, The Cribs, Darwin Deez, David Lynch, Fleet Foxes, Frank Turner, Franz Ferdinand, Friendly Fires, The Futureheads, Grimes, Grizzly Bear, Hot Chip, The Horrors, Jack White, James Vincent McMorrow, Jarvis Cocker, Justice, Katie Melua, M.I.A., Madness, Marilyn Manson, Maximo Park, Mr. Scruff, The National, Nitin Sawnhey, The Prodigy, The Raconteurs, Radiohead, Rodrigo Y Gabriela, Roots Manuva, Royksopp, Seasick Steve, The Strokes, Sufjan Stevens, Super Furry Animals, Underworld, Vampire Weekend, Villagers, Warpaint, The White Stripes, Wild Beasts, The XX, Young Guns and thousands of others.
About Welsh Music Foundation
Welsh Music Foundation (WMF) exists to assist and promote a sustainable music sector in Wales, working with any music enterprise or practitioner, regardless of genre or language, that has - or is developing - a commercial focus to its activities. The wider aim is an innovative Welsh music economy in that retains, exploits and exports its IP, reinvests and attracts further inward investment in Welsh talent and enterprise.
WMF works across all types of music activity, from venues and festivals to studios and rehearsal rooms, labels and publishers to management and media composers. In turn, WMF represents the interests of this network to policy makers and partner organisations.
WMF is the music industry development agency for Wales and is core funded by Welsh Government as part of the Strategy for the Creative Industries.
Related Links
http://www.musicindie.com/aimsocialcardiff
http://www.welshmusicfoundation.com
---
Tags
aim, association of independent music, aim social, welsh music foundation, music industry, music business