Independent Label Market returns for 2 day Christmas special
News: 26th November 2012 by Louise Dodgson under Record Labels, Selling & Distributing Your Music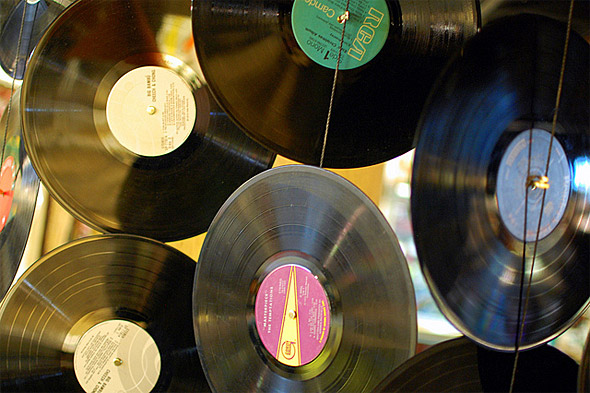 Independent Label Market is proud to announce it will be returning to Spitalfields for a very special two day Christmas market in association with AIM. On Saturday 1st and Sunday 2nd December, the heads of over 50 of the UK's greatest independent labels will come together to sell this season's most sought after stocking-fillers directly to the public at what will be the biggest and best Independent Label Market yet.
As the music industry embraces mp3s and a more digital strategy, Independent Label Market is proving to be an valuable reminder of how music retail can be a social affair; people hanging out together as a community and buying records.
Independent Label Market: Christmas' will welcome back a host of labels from previous markets including Bella Union, Brownswood, Fabric, Peacefrog, Heavenly, One Little Indian, Soul Jazz and Rough Trade.
We are also delighted to announce many newcomers including Acid Jazz, Believe, Fika. Tape Club, GETME!, Ground Level, Hottwerk, Infectious, !K7, Killing Moon, Laissez Faire Club, LoJinx, No Pain In Pop, Planet Mu, Stranger Records and Strut.
The heads of these labels will be manning the booths, selling their own products—new, catalogue, rarities—at this unique and intimate new format for record buying. There will be a host of exclusive releases, artist appearances and much much more..!
AIM and the founders of ILM have entered into a partnership to support the rollout of the markets both in the UK and across the world.
"Joe and Katie came up with a simple, a great idea, and put it into practice. As AIM is the home of the world's greatest indie labels, we are naturally delighted to be able to support the development of the Independent Label Market. We intend to do this in partnership with WIN, the Worldwide Independent Network, our global trade body." Alison Wenham, AIM CEO
"It's fantastic that an organisation such as AIM has chosen to support Independent Label Market. We are excited to start what we hope to be a long standing and fruitful relationship with AIM." Joe Daniel, co-founder of Independent Label Market Ltd
About AIM
AIM is a not-for-profit trade body established in 1999 to represent the UK independent music industry. Now in its 13th year, AIM acts for over 90% of the independent market, with over 800 members from small start-ups to the largest and most respected independents in the world. AIM promotes this exciting and diverse sector globally, leveraging the sector's power as a fifth major to enable its members to grow, grasp new opportunities and break into new markets.
In addition to the crucial role AIM plays in advocacy and lobbying for the independent sector, AIM makes a daily difference to the businesses of members by providing advice, training and business support to ensure members have the knowledge, skills and contacts needed to succeed.
AIM oversees an independent sector whose artists have delivered six Mercury Prize winners in the last 10 years, a figure which underlines once again the sector's continuing role and importance in launching Britain's most ground-breaking artists.
Artists signed to AIM member labels include: Adele, Alabama Shakes, Arctic Monkeys, Basement Jaxx, Beach House, Big Pink, Billy Bragg, Bjork, Bloc Party, Bon Iver, Bring Me The Horizon, British Sea Power, Cancer Bats, Coldcut, The Cribs, Darwin Deez, David Lynch, Does It Offend You Yeah?, Fleet Foxes, Frank Turner, Franz Ferdinand, Friendly Fires, The Futureheads, Grizzly Bear, Hot Chip, The Horrors, Jack White, James Vincent McMorrow, Jarvis Cocker, Jose Gonzalez, Justice, Katie Melua, M.I.A., Madness, Marilyn Manson, Maximo Park, Mr. Scruff, The National, Nitin Sawnhey, The Prodigy, The Raconteurs, Radiohead, Reverend And The Makers, Rodrigo Y Gabriela, Roots Manuva, Royksopp, Seasick Steve, The Strokes, Sufjan Stevens, Super Furry Animals, Underworld, Vampire Weekend, Villagers, Warpaint, The White Stripes, Wild Beasts, The XX, Young Guns and thousands of others.
Related Links
https://www.facebook.com/events/504093372943973/
https://www.facebook.com/independentlabelmarket
http://twitter.com/IndieLabelMkt
http://independentlabelmarket.tumblr.com
http://www.musicindie.com/home
---
Tags
independent label market, aim, association of independent music, indie labels, record labels, record companies, independent labels