AIM announces Music Connected 2012
News: 1st March 2012 by Louise Dodgson under Artist Managers, Creative & Branding, Finance, Law & Music Business, Live, Media, Music Publishing, Music Training & Careers, Record Labels, Recording & Production, Selling & Distributing Your Music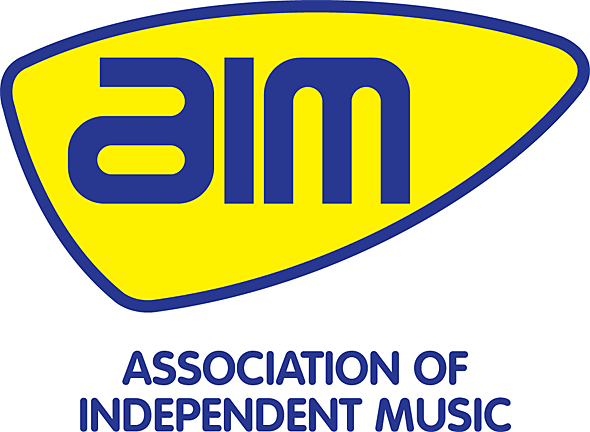 Wednesday 9th May 2012, Glaziers Hall, London SE1

Now in its tenth year, Music Connected 2012 - the UK's leading digital music conference - returns on Wednesday 9th May, as leading labels and music companies descend on historic Glaziers Hall to meet the key players in UK digital music.

Music Connected 2012 (in association with Consolidated Independent) focuses on independent music companies operating in the digital market, offering a tightly targeted day of networking, deal-making, practical digital business advice and enlightening conference sessions. Music Ally's Paul Brindley will chair the day's conference proceedings, which will see Media Junction's Neil Cartwright return with a presentation entitled "Effective Digital marketing Tips for Independent Labels", packed with great marketing tips for labels on a budget.

A panel discussion entitled "YouTube: Maximising Revenue and Marketing Opportunities" will see senior figures from YouTube and independent label partners discuss how labels and artists can get the most from the site. A second panel will explore "Emerging Digital Markets", revealing the top services, the trends and how best to approach emerging digital markets including Russia and South America. A digital marketing campaign case study presentation will reveal the digital strategy behind one of the last year's most successful independent releases.

In addition to the packed conference programme, the Digital Market Place will offer stands hosted by a raft of top digital music companies. Always a sell-out event, Music Connected has become the key date in the digital music industry calendar.

Digital companies already confirmed to participate include:
Absolute Marketing & Distribution, Believe Digital, BPI Anti Piracy Unit, Consolidated Independent, Ditto Music, eMusic, IFPI, IMD Fastrax, INgrooves, Juno Download, Kudos Records, Media Junction, MusicAlly, Napster, Nokia, The Official Charts
Company, PPL, Proper Music Distribution, Radar Music Videos, state51, VidZone, Web Sheriff, YouTube. Many more to be added in coming weeks…

Last year's sell-out event drew 400 delegates from over 130 UK labels including:
Cherry Red Records, Beggars Group, Bella Union, Domino Recording Co, Union Square Music, Ninja Tune, PIAS, World Circuit, Full Time Hobby, Ministry of Sound, Warp Records, Champion Records, Stolen Recordings, One Little Indian, Cooking Vinyl,
Nettwerk, Hospital Records, Dramatico, Eagle Rock, Snapper Music and many more.

Tickets are now available. Book via the AIM website using the link below.

ABOUT AIM
AIM is a not-for-profit trade body established in 1999 to represent the UK independent music industry. Now in its 10th year, AIM acts for over 90% of the independent market, with over 800 members from small start-ups to the largest and most respected independents in the world. AIM promotes this exciting and diverse sector globally, leveraging the sector's power as a fifth major to enable its members to grow, grasp new opportunities and break into new markets.

AIM oversees an independent sector whose artists have delivered six Mercury Prize winners in the last 10 years, a figure which underlines once again the sector's continuing role and importance in launching Britain's most ground-breaking artists. The independent sector regularly accounts for 30% of all UK artist album awards (silver, gold, platinum/multi-platinum). In 2009, independent albums made up half of the fifty "best albums of the year" according to the UK music press, and independents
claimed seven of the top ten releases.

Artists signed to AIM member labels include: Adele, Animal Collective, Arctic Monkeys, Billy Bragg, Bjork, Bloc Party, Bon Iver, Bring Me The Horizon, British Sea Power, Cancer Bats, Coldcut, The Cribs, Darwin Deez, David Lynch, Does It Offend You Yeah?, Enter Shikari, Fleet Foxes, Franz Ferdinand, Friendly Fires, Future of the Left, The Futureheads, Grizzly Bear, The Horrors,
Howler, Infadels, Jack Penate, James Vincent McMorrow, Jarvis Cocker, Justice, Katie Melua, The Libertines, Lost Prophets, M.I.A., Madness, Marilyn Manson, Maximo Park, Mr. Scruff, The National, Nitin Sawnhey, The Prodigy, The Raconteurs, Radiohead, Rodrigo Y Gabriela, Roots Manuva, Royksopp, SBTRKT, Seasick Steve, The Strokes, Sufjan Stevens, Super Furry Animals,
Underworld, Vampire Weekend, Villagers, Warpaint, The White Stripes, Wild Beasts, Wiley, The XX and thousands of others.
Related Links
http://www.musicindie.com/musicconnected2012
---
Tags
aim, association of independent music, music connected, alison wenham, digital music