Born To Be Wide announces music journalism seminar
News: 17th February 2012 by Louise Dodgson under Media, Music Training & Careers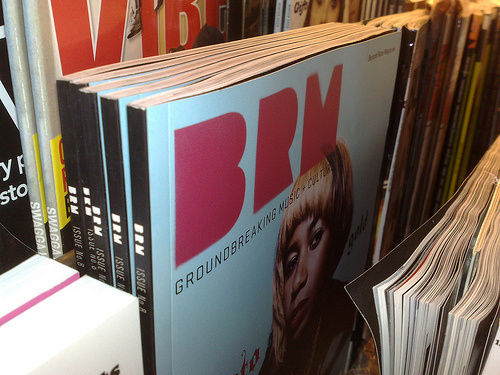 BORN TO BE WIDE presents Music Journalist Seminar
Thursday 8 March, The Electric Circus, 36 Market Street, Edinburgh, EH1 1DF, 0131 226 4224

7:30pm-9:30pm MUSIC JOURNALISTS
£5.00 / £3.50 [MU] / £2.50 [under 18s] + booking fee.
Group discounts available on request.
Claire Sawers [Music Editor, The List]
Gary Flockhart [Evening News]
David Pollock [Everyone]
Sue Wilson [Sunday Herald, Songlines, The Scotsman]
9:30pm-12am
DJ sets by seminar guests using records from Oxfam shop
FREE
Some of Scotland's most prolific music journalists are set to take part in Born To Be Wide's forthcoming seminar at Edinburgh's Electric Circus on Thursday 8 March. The discussion will explore how to get press coverage, explain how editorial decisions are made and what artists should include in their press biographies.
Taking part will be Claire Sawers, Music Editor at The List, Edinburgh Evening News' Gary Flockhart and David Pollock, who has written for almost every newspaper and music publication in the UK. They will be joined by award-winning journalist Sue Wilson, who covers folk and roots music for the Sunday Herald and Songlines, as well as writing the Celtic Connections brochure and artist biogs. An additional panellist will be announced within the next fortnight.
"These guests cover a diverse range of music and are often the first to write about new acts. This is an incredible opportunity to hear about how they choose who to feature," says Born To Be Wide co-organiser Olaf Furniss, who has written for music industry titles such as Billboard and Music Week, and along with Derick Mackinnon pens the Under The Radar column in The Scotsman.
Following the seminar the panel participants will stay at the venue to DJ with records selected from Edinburgh's Oxfam record shops, receive CDs and meet audience members. Everything played will be for sale with proceeds going to the charity.
Buy tickets in advance and save money by using the link below.
About Born To Be Wide
Born To Be Wide was launched in February 2004 to provide a meeting place for those involved or interested in the Scottish music scene. A diverse range of musicians, journalists, promoters, label owners and friends of music, invited to play their all-time favourite records unless they were by Morrissey or Joy Division.
Since April 2008 the night has hosted seminars covering subjects such as How To Get A Gig, A&R, Music Management, and Music Photography.
Born To Be Wide's organisers also host the Wide Days conference and showcase event, which takes place in Edinburgh every April. Both events enjoy the support of the Musicians' Union.
Related Links
http://www.borntobewide.bigcartel.com
http://www.facebook.com/borntobewide
http://www.twitter.com/borntobewide
---
Tags
born to be wide, music industry seminar, music business, music journalism, music writer