AIM announce Women In Music & Entertainment networking evening
News: 13th February 2012 by Louise Dodgson under Artist Managers, Creative & Branding, Finance, Law & Music Business, Live, Media, Music Publishing, Music Training & Careers, Record Labels, Recording & Production, Selling & Distributing Your Music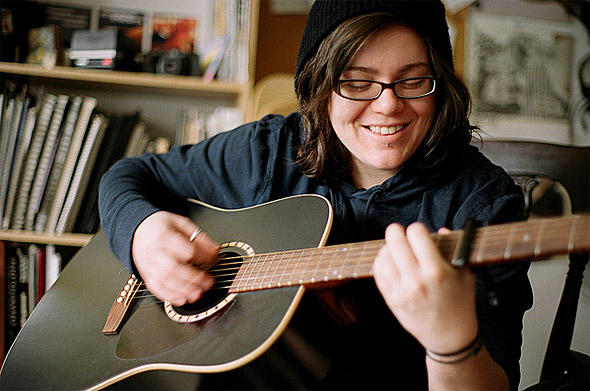 Monday 26th March 2012, 6pm-10pm
Proud Cabaret, 1 Mark Lane, London, EC3R 7LA (nearest tubes are Tower Hill & Monument, also Fenchurch Street overground)

Tickets are £15+VAT for AIM members, £35+VAT for non-members. Drinks are included in the price. Men are welcome (and encouraged) to attend!

Unsigned Guide readers can claim a 20% discount on the full ticket price. Use the code AFFILIATE when booking using the following link www.musicindie.com/womeninmusic2012

AIM's next event, taking place at the glamorous Proud Cabaret club on 26th March 2012, will celebrate the successes of women in the entertainment industry.

Women In Music & Entertainment will give women (and men!) working in the music and entertainment business the opportunity to hear from some of the industry's most successful and influential women, discussing how they made it to the top and the challenges they faced along the way.

Announced on the week that the music industry signs the Equality and Diversity Charter for Music, this event is central and important to AIM's commitment to equality across the organisation and the wider independent music sector.

The event will begin with opening remarks from AIM Chairman and CEO Alison Wenham, who's many years supporting the independent music industry recently earned her an OBE. This will be followed by a keynote speech from 2Point9/Jayded Records founder Billy Grant, who contributed to the development of the Equality and Diversity Charter for Music, signed by the music industry this week.

The first interview of the evening will be with Krissi Murison, Editor of NME. Taking the magazine's helm in 2009, Krissi was NME's first female editor in its 57-year history. This will be followed by an interview with Annie Nightingale MBE, best known as Britain's first female DJ on Radio 1 and currently the only female DJ in the world to have been honoured with an MBE by the Queen.


The evening's talks will conclude with a panel discussion entitled "Gender Inequality in the Board Room", with panellists exploring the bigger picture of lack of equality at Board level in the music industry and beyond. Panellists will include:

Helena Morrissey CBE, CEO, Newton Investment Management
Alison Wenham OBE, Chairman & CEO – AIM (moderator)
More TBA.

The event will finish with networking drinks, giving attendees the chance to make new contacts over complimentary drinks.
Related Links
http://www.musicindie.com/womeninmusic2012
---
Tags
aim, association of independent music, women in music, music industry event, music business