Learn the secrets to successful music & brand partnerships
News: 8th December 2011 by Louise Dodgson under Finance, Law & Music Business, Music Publishing, Record Labels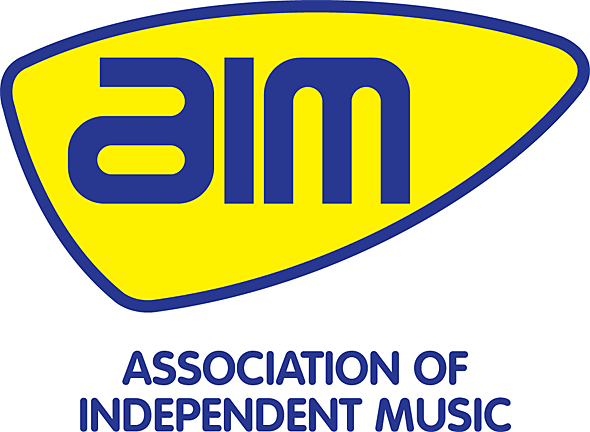 AIM Masterclass: Synchronisation licensing & working with brands

6pm - 10pm, 24th January 2012
Deloitte LLP, London


AIM's annual synchronisation licensing master class is to return to London on 24th January 2012, with a host of top industry figures from the worlds of TV, film, advertising and games lined up to speak.

The event will open with a presentation from music, entertainment and lifestyle marketing agency FRUKT Communications. Sharing their experience in bringing music and brands together, the presentation will detail how independent labels and artists can seek out and make a success of brand partnerships, driving revenue and fan engagement.

A panel discussion on synchronisation licensing will follow the presentation, exploring how to get independent music on TV, adverts, film and video games. Debate will cover the following areas:

- The process involved in placing a track
- What makes a track 'sync-able'?
- What can labels do to improve their chance of achieving sync licences for their artists?
- What types of deal can be done?
- How is the sync licensing business changing?

Panelists confirmed include:

• Amelia Hartley, Endemol (Head of Music)
• Nick Nash, A&G Sync (Head of Sync, UK & International)
• Vicki Williams, Vertigo Films
• Kle Savidge, Independent Music Supervisor, film (An Education, Run Fatboy Run)
• Dave Philpot, Sync Inc / Skint Records
• Sergio Pimentel, Nimrod Productions (Music Licensing Director)

The panel, chaired by Simon Goffe of Brownswood Recordings, will then take part in a listening session, with 10 tracks played and discussed from those submitted by audience members. Panelists will consider the sync suitability of the tracks and offer general advice to the labels on syncing the tracks. The evening will end with networking drinks, giving attendees the chance to meet the speakers.

The event will be held from 6-10pm on 24th January 2012 at Deloitte LLP theatre
2 New Street Square, London, EC4A 3BZ.


Tickets for this event are now available. The event is open to non-members, who can register to attend at www.musicindie.com via the Events section. Places are highly restricted.

Tickets are £21 (inc VAT) for AIM members, £54 (inc VAT) for non-members. Refreshments are included in the ticket price.

About AIM
AIM is a not-for-profit trade body established in 1999 to represent the UK independent music industry. Now in its 10th year, AIM acts for over 90% of the independent market, with over 800 members from small start-ups to the largest and most respected independents in the world. AIM promotes this exciting and diverse sector globally, leveraging the sector's power as a fifth major to enable its members to grow, grasp new opportunities and break into new markets.

AIM oversees an independent sector whose artists have claimed four Mercury Music Prizes in a row (2003 – 2006) and earned two thirds of all nominations between 2005 and 2008. Artists signed to UK Independents also scooped a quarter of all available prizes at the 2008 Brit Awards, with an independent-signed act grabbing "Best British Group" for the fourth year running. This confirms the sector's undoubted lead in A&R.

The independent sector regularly accounts for 30% of all UK artist album awards (silver, gold, platinum/multi-platinum). In 2009, independent albums made up half of the fifty "best albums of the year" according to the UK music press, and independents claimed seven of the top ten releases.

Artists signed to AIM member labels include: Adele, Amadou & Miriam, Amon Tobin, Animal Collective, Arctic Monkeys, Basement Jaxx, Beardyman, Bjork, The Blackout, Bloc Party, Bon Iver, Bring Me The Horizon, Coldcut, Fleet Foxes, Frank Turner, Franz Ferdinand, Friendly Fires, Grizzly Bear, Jack Penate, Jarvis Cocker, Justice, Katie Melua, Lost Prophets, M.I.A., Maximo Park, Mr. Scruff, Nitin Sawnhey, Pete & The Pirates, Radiohead, Rodrigo Y Gabriela, Roots Manuva, Royksopp, Seasick Steve, Sufjan Stevens, Super Furry Animals, The Cribs, The Futureheads, The Horrors, The Prodigy, The Raconteurs, The Strokes, The White Stripes, Toddla T, Vampire Weekend, Wild Beasts, The XX and thousands of others.
Related Links
---
Tags
aim, association of independent music, frukt communications, music licensing, music sync, sync agencies