BASCA's Songfest returns for second year
News: 9th September 2011 by Louise Dodgson under Music Publishing, Music Training & Careers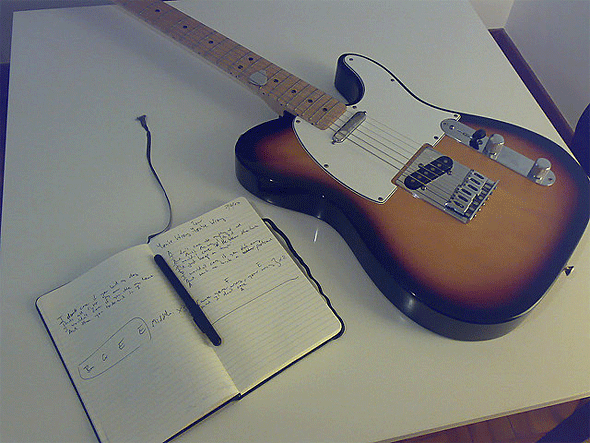 SongFest, the 3 day event about songwriting for songwriters, is set to return for a second year after an explosive start in 2010.
Organised by BASCA (British Academy of Songwriters, Composers and Authors) – the campaigning organisation also known for hosting the Ivor Novello Awards – SongFest will this year take place at the Bedford in Balham, London, a venue synonymous with promoting new, up-and-coming songwriting talent.

Aimed at the Ivor Novello-winning songwriters of the future, SongFest is a modestly priced event giving attendees the chance to learn from the professionals, network with industry executives and develop their song writing skills.

Speakers already confirmed for this year's extravaganza include: CHRIS DIFFORD (Squeeze); MARK MORRISS (The Bluetones); SWAY; NERINA PALLOT; MOBO-nominated acts OMAR and MIKE HOUGH; beatboxer extraordinaire SHLOMO; world renowned producer STEVE LEVINE; newcomers and YouTube sensations SAM BEETON and DAN PRIDDY; MAXI PRIEST; KIM APPLEBY; ALI TENNANT (X-Factor vocal coach); PETE KIRTLEY (songwriter with Guy Chambers, Ryan Tedder and Kim Wilde) and BILL PADLEY (songwriter and producer with Sheryl Crow, The Fugees, Ronan Keating, Blue, Atomic Kitten).

Each panel and session has been carefully curated to appeal to the next generation of songwriters, for example:
• "The Secrets of the Chart-Toppers: What makes a No.1 Hit Record?" Three hit songwriters look behind the most recent hits on the UK singles chart to discover the reason for their popularity.
• "The Craft of Songwriting." A panel of chart-toppers reveal the secrets of how they compose songs and what it really takes to become a professional songwriter.
• "Common Pitfalls of Signing Deals." Maybe you've been approached by a record label or a publishing company, perhaps even a sponsorship firm or a fashion brand – learn what the catches might be and how to avoid them.
• "Tips on Bedroom Recording." Studio experts reveal the tricks of their trade, showing delegates how to make a polished record using the smallest and cheapest facilities.
• "Self-Promotion and Making Money." Panellists explain how songwriters can make a living and how the royalties system works.
• "How to Become a You Tube sensation!" Three successful solo artists talk about their experiences building a fan base using YouTube and social media.

Delegates will also be given the opportunity to network with professionals and executives working in the British music industry. Among those confirmed include PledgeMusic A&R Richard Lyne, The Official Charts Company managing director Martin Talbot, MusicTank chairman and director of Performer Affairs at PPL, Keith Harris, BASCA CEO Patrick Rackow and the Musicians' Union Ben Jones. More industry names will be announced in coming months.

Each day will end with a live music showcase at the Bedford. Tony Moore, the infamous music promoter at the Bedford, has organised the entertainment for the Monday and Tuesday evening, while the SongFest closing party (with some very special surprise guests!) will take place on the Wednesday night.

SongFest is sponsored by the following organisations: Robertson Taylor, PPL, PRS For Music, PRS For Music Foundation, Musicians Union, Music Publishers' Association, University of Hertfordshire and The Institute.

Songfest supporters include AIM, BPI, Musicians Benevolent Fund, Music Managers' Forum, Diaspora and the Official Charts Company. CMU and Record of the Day are media partners.

Tickets are on sale now exclusively via We Got Tickets. Day tickets cost £20. Tickets for the entire three days cost £50.

About BASCA
BASCA, the British Academy of Songwriters, Composers and Authors, is the professional association for music writers in the UK. With approximately 2,000 members, it is the single voice for British music creators. BASCA works to foster a sense of community amongst songwriters, lyricists and composers, and to campaign on their behalf in the domestic, European and international political arenas. As the only association in the country made up entirely of music writers, the organisation has an unparalleled insight into the issues affecting music creators in the UK today. We work closely with our members, keeping them informed in a constantly changing environment via our publications, websites, seminars and professional networking events. BASCA also presents The Ivor Novello Awards, British Composer Awards and Gold Badge Awards annually.

Related Links
http://www.twitter.com/songfestUK
---
Tags
songfest, songwriter, composer, basca, British Academy of Songwriters Composers and Authors, music songwriting