Create individual & unique band merchandise with Dizzyjam
News: 12th August 2011 by Louise Dodgson under Creative & Branding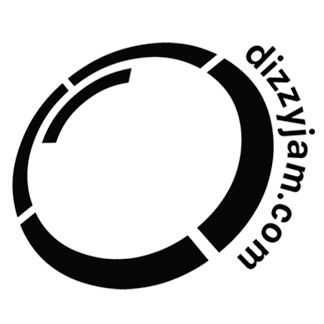 Times are hard for bands and artists trying to make a living, and any additional money that can be made from your music, whilst spreading the word about your act and brand has got to be a bonus. So, a service which may interest you is Dizzyjam.com, an online service that allows anyone involved in the music industry to create high quality bespoke t-shirts and hoodies for free, and then sell them to their fans through the Dizzyjam online shop for an instant profit.

This means bands, labels, DJs and events can create merchandise without any initial outlay since only merchandise that is ordered and paid for is printed.

So, no more costs. No more stock headaches. No more worrying about sizes and colours. Dizzyjam takes care of all the hard work, prints and sells directly to their fans all over the world through the bands free online shop. And the band makes money, 25% from every t-shirt sold. So, if they sell 50 shirts and 50 hoodies they will make £500. Simple as that, no catches.

All you have to do to create a shop for your band is to upload your logo to Dizzyjam and they will do the rest for you. You could be selling your merchandise in less than two minutes.

Dizzyjam also offer really competitive rates on bulk printing for those of you who still want to sell from the merchandise table.

Related Links
---
Tags
dizzyjam, band merchandise, band t-shirts, music merchandise service, music sales, unsigned bands, unsigned artists