Two Great Deals for MusicConnex through The Unsigned Guide!
News: 22nd March 2011 by Stef Loukes under Music Training & Careers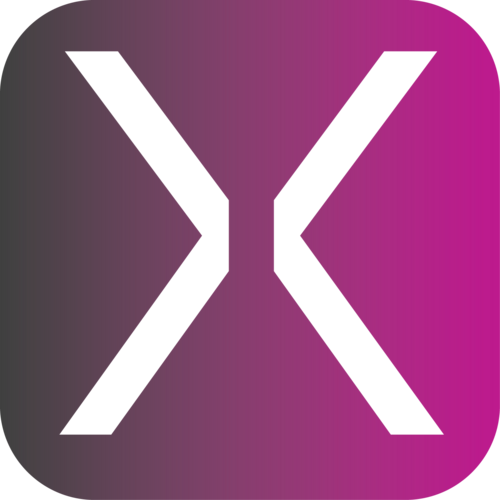 MusicConnex, London's DIY Music and New Media Event, has brought together over 40 of the most important digital platforms for music, for their inaugural Music Event, Kings Place, April 19th – 21st 2011. The Unsigned Guide have two great MusicConnex offers available to get you there as a band or artist, music business or music student! Sounds like a great networking opportunity to us...

UNSIGNEDDEAL1 £75 incl. VAT for individuals across the 3 days (reduction from £199)
UNSIGNEDDEAL2 £149 + VAT for corporate across 3 days (reduction from £299)
Simply go to
www.musicconnex.co.uk
and enter the number of tickets you require, then click
"click here to enter promotional code"
and enter either
UNSIGNEDDEAL1
or
UNSIGNEDDEAL2
– and you will get your discount – simple! For further information contact
[email protected]
About MusicConnex….
The 3 day conference from Tuesday 19th - Thursday 21st April 2011, is designed to facilitate and promote social networking, informative discussion and inspiration amongst emerging and established music acts and new media. Embracing how the digital revolution has forever changed how we consume music, providing alternative routes to market, MusicConnex bridges the gap between innovative Acts looking to establish a career in the music industry, and the sophisticated tools with which to achieve this. Senior Industry representatives from over 40 key music digital platforms will congregate in the heart of the UK this April to converse, advise and illustrate how to gain cut through and make it in the music industry
,
with exclusive seminars hosted by the people you really want to hear from, such as;
Facebook
and
YouTube
.
Digital platforms…
Aspiro, AudioDraft, AWAL, BandCentral Ltd, Believe Digital, BuyMyPlaylist, Decibel, Deezer, Electric Sheep, Federation X, GoMix, Good Lizard Media, Grooveshark, LEN Inc (Live Entertainment Network), MATIvision, mflow, Mix Cloud, Facebook, Music Metric, Music2Deal, Music2Text, Myplaydirect, Omnifone, Playmysong, Pledge Music, Radar Music, You
T
ube, Reverb Nation, Slice The Pie, Songkick, Sounday, SoundCloud, Spotify, SplitGigs, The Orchard, TopSpin, Media Wimp.
"Technology is driving unparalleled levels innovation, disruption and empowerment within the global music industry. MusicConnex will showcase the latest innovators and thought leaders in this space as the traditional rules of engagement for music change." Tim Hadley, Omnifone, Director, Corporate Communications
"I think MusicConnex is an event that can show musical entrepreneurs all facets of the music industry and how to develop their skills and make money from their careers. Encouraging artists and supporting new talent is something that's close to my heart and when I heard MusicConnex were providing a platform to network, showcase and inspire I really wanted to be a part of it."Austin Daboh, BBC Radio 1Xtra, Music Manager,
"The digital revolution has forever changed how we consume music; people no longer just listen to music, they have become producers too". Jonathan Forster, Spotify, General Manager Europe
"Sharing is the key concept for us at SplitGigs - ideas, skills, experiences and music. MusicConnex seems to be the right place for the Music "Shar-evolution". Sem Ronzoni, CEO & Co-Founder, SplitGig
"Participating at the inaugural MusicConnex event provides everyone at PPL with a great opportunity to speak to delegates and attendees about the company's role in the music industry and the importance of what we do for our performer and rights holder members." Dan Millington, PPL Performer Recruitment Account Manager
"I welcome MusicConnex to the music business event schedule and look forward to attending. The opportunity for BPI member companies to further engage in the areas the conference wants to cover, particularly the digital world, is something that the BPI energetically supports. Julian Wall, BPI, Director Independent Member Services,
'MusicConnex is the first conference to dedicate itself to urban music and DIY affairs. Both are hugely important to Canadian Blast so we want to participate' Shain Shapiro, Canadian Independent Music Association (CIMA)
"I think something like this event is almost essential given the sudden changes in the way musicians promote and put out music. There are so many new tools that this event speaks about that are an absolute must in order to fully utilise the net to aid this. I'm honored to share what I know as well as pick up some new ideas myself along the way!" Random Impulse, Artist
"MusicConnex is an innovative new conference platform to connect emerging talent with industry opportunities. I'm very happy to support the event and promote brands as a force for good in the new music economy". Richard Kirstein, Founding Partner, Resilient Music
Check out the link below to book your discounted tickets now!

Related Links
---
Tags
digital platforms, new media, DIY music, MusicConnex