Two day event focuses on support for musicians & businesses in Stockton
News: 25th February 2011 by Louise Dodgson under Finance, Law & Music Business, Music Training & Careers, Selling & Distributing Your Music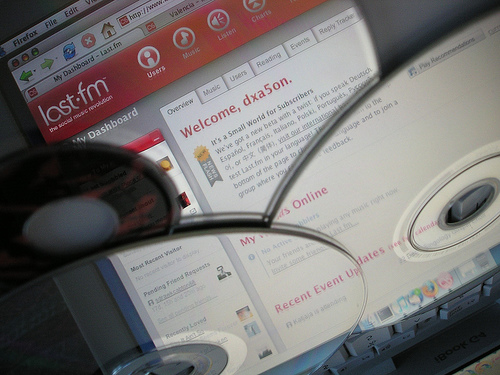 Tees Music Alliance and Generator have teamed up to present two days of free events in Stockton for music businesses and musicians looking to use the digital marketplace

'Compact' takes place on the 8th and 9th March and will focus on key areas of digital music marketing and self-releasing music online; aiming to demystify digital techniques to help participants to get the most out of the internet, email and social media – boosting their fan-base and selling their music.

Hosted by Generator and Tees Music Alliance; people taking part will hear from experts explaining how they market and sell music to online audiences. There are also opportunities for regional music businesses to get one-to-one advice.

The programme is wide ranging and will provide much needed support for the region's burgeoning music industry.

Leading digital music business information and strategy company Music Ally will present a session on 'Digital Music Marketing Platforms' on TUESDAY 8th MARCH (2.00pm to 6.00pm) in Green Dragon Studios.

A day of 'Music Clinic' advice sessions will offer one to one support on WEDNESDAY 9th MARCH (10.00am to 5.00pm) also in Green Dragon Studios; followed by a panel event (6.00pm – 8.00pm) in The Georgian Theatre. Titled 'DIY – Do it yourself online' the panel will discuss the best techniques for promoting yourself online and will evaluate the importance of bloggers to the music industry.

Places are FREE but should be booked through the links below.

Compact is part of a £1.64m business support initiative for the music industry which will help 240 small and medium sized enterprises and create up to 100 new jobs.

The project is being part-financed by £822,347 from the European Regional Development Fund 2007-13, secured through regional development agency One North East. This has been matched by a range of funders including the Arts Council, Big Lottery, the Working Neighbourhood Fund, Heritage Lottery Fund the Northern Rock Foundation and Generation 2012.


Related Links
http://www.teesmusicalliance.org.uk
---
Tags
tees music alliance, generator, music development agency, music business, music industry, music development association, music industry seminars