BOBCOM competition winner announced!
News: 14th January 2011 by Louise Dodgson under Live, Selling & Distributing Your Music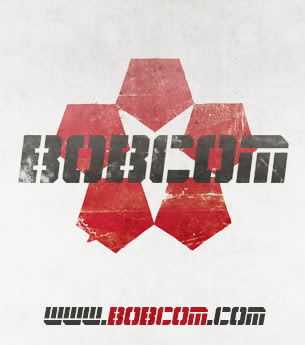 We are happy to announce the lucky winnner of the BOBCOM competition is Nee Hi. Congratulations, we shall be in touch via email very soon.

For the rest of you...all is not lost! There's still a great opportunity to be selected for a slot on Channel 4's new music programme, Sounds From The Cities. Yes, BOBCOM have also teamed up with Channel 4 to give 4 artists registered to the BOBCOM site a chance of winning a support slot for an established artist. 4 bands will be selected to perform in 4 cities around the UK for a new Channel 4 TV show starting in February this year.


About BOBCOM:
- Musicians can find other musicians and organise tours throughout the UK.
- Musicians can sell their music online without intermediaries and at a rate higher than anywhere else.
- Musicians can promote their individual skills at the same time as promoting their bands.
- Musicians have unprecedented chances to burst onto the music scene. The latest competition will give 4
unsigned acts the opportunity to play alongside headline bands in a new Channel 4 TV Show, Sounds From
The Cities. (Competition ends on 11.01.2010)

About Sounds From The Cities:
Channel 4 announces a new addition to its music slate with the launch of Sounds from the Cities, presented by music aficionado and 'Gavin and Stacey' star, Mat Horne. The series will guide viewers through venues nationwide in the company of both established and new musical artists. The four-week show will kick off on Wednesday 9th February and will be broadcast each week in a late evening slot on Channel 4, from different locations around the UK.

Sounds from the Cities will be jam packed full of content and with Mat Horne at the helm, it will give viewers the chance to explore variations in music trends across the UK and Ireland. The series will visit Cardiff, Edinburgh, Belfast and Nottingham, where the celebrity host will review the scene with famous local heroes and sit in on some dynamic music making and surprising jams. Sounds from the Cities will feature performances and interviews with some of the most established and hottest acts around, as well as getting under the skin of the local music scene.

Related Links
http://4talent.channel4.com/extra/channel-4-bobcom
---
Tags
bobcom, channel 4, music tv, music programme, sounds from the cities