Bobcom teams up with Channel 4 for a new music series for 2011
News: 11th November 2010 by Louise Dodgson under Live, Media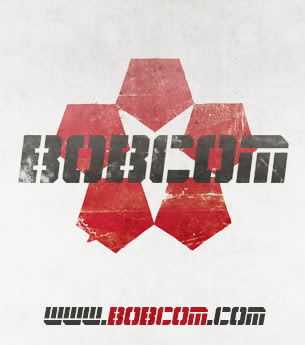 Bobcom, a website designed to give opportunities to independent and unsigned bands and musicians, has today announced that it is teaming up with Channel 4 in a new series, which will air in February 2011.

The new series will be hosted by a celebrity music aficionado who will guide viewers through venues nationwide in the company of both established and new musical artists. Exploring variations in music trends across the UK, the series will visit Cardiff, Edinburgh, Belfast and Nottingham, where the celebrity host will review the scene with famous local heroes and sit in on some dynamic music making and surprising jams.

is looking for one band each from England, Scotland, Ireland (both Northern Ireland and The Republic of Ireland) and Wales to perform on a Channel 4 TV show in Spring 2011.

The winning bands will appear on one of four shows held in Nottingham, Edinburgh, Cardiff and Belfast broadcast on Channel 4 to the whole nation. The show will be presented by a famous music fan whose name we can't yet reveal…

To enter a band visit www.bobcom.com and create a 'Musicians Profile', then enter yourself in the 'Fasttrack' (you'll need to upload three photos and three MP3s), your songs, photos and skills we be rated by the BOBCOM community and the four acts with the most points at the end of the competition get on TV.

Mike Feeney Callan, BOBCOM's Chief Executive, said "Channel 4 is the hub of the UK's most diverse and innovative programming, and we are attempting something ambitious in this programme, not just featuring great contemporary performance but also probing the influences that mould the global music scene. We're thrilled about this important association and look forward to a challenging series".

Neil McCallum, Head of T4 and Music, added "We're delighted to be working with the Bobcom.com team and creating four compelling programmes that will travel the country, coaching opinion and presenting some of the UK's freshest music. The ambition for these programmes, along with the creative potential of the site is really exciting and we can't wait to set out on the journey together…"
Related Links
---
Tags
bobcom, channel 4, music tv, music programme,