Live & Unsigned offer world tour and O2 performance
News: 19th October 2010 by Louise Dodgson under Live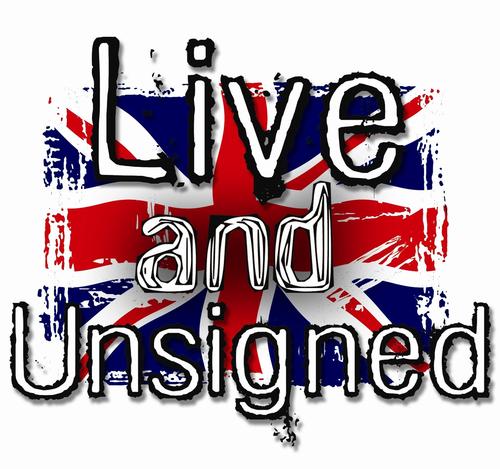 Auditions for the UK's biggest unsigned music competition are about to begin...

With over £100, 000 in prizes and the chance to play at the O2 in London, Live and Unsigned is set to attract thousands of unsigned musicians when auditions across the UK begin in January. And the national competition has just announced another amazing main prize for the winner comprising of a world tour across four continents!

Competing acts will have the chance to play at a leading music venue in Dublin as well as playing at Tour Music Fest in Rome's Piper Club where artists like David Bowie, the Beatles and Pink Floyd have all performed. I Rock, Asia's biggest Rock festival, will be awarding an act with a slot on their main stage and entrants will also have the opportunity to play in Australia at The National Theatre, Melbourne and perform in the US – a once in a lifetime opportunity for any aspiring musician.

Live and Unsigned is the UK's biggest unsigned music competition for original artists and it's open to all genres. So whether you're into Pop, RnB, Punk, Indie, Alternative, Rock or Acoustic, the competition has it all. Each year the competition prize pool gets bigger and better as acts take to the stage and battle it out for equipment, festival slots, clothing, studio time and master classes. Other prizes up for grabs include a UK tour with up to 100 dates, a selection of Marshall amps, extensive coverage on MUZU TV and You Tube and a recording contract with Future Music, with up to £50,000 investment!

All acts in the competition are auditioned live which is what makes Live and Unsigned so unique, there are no demos or submissions. Those who make it through the audition stage will get to perform to industry judges, A&R associates and celebrity guests in some of the UK's most prestigious venues. And those who make it to the Grand Final will get to share the stage with some of the UK's best musicians at the Live and Unsigned Festival at the 02 in London!

The competition's aim is to find potential recording artists. Over 10, 000 acts entered the competition last year and the Grand Final saw the cream of the UK's unsigned talent showcase their music in front of thousands of audience members and the judging panel which included Slade's legendary front man Noddy Holder, Radio 1's Annie Nightingale, Kerrang's Alex Baker and RnB star Shola Ama.

Judges set to join the panel in 2011 include Radio 1's Huw Stephens, Kerrang's Danielle Perry, NME's Iain Baker, Radio 1's Tom Deacon, Heat Magazine's Lucie Cave Happy Mondays star Bez and Nigel Clarke from 90's Brit pop band Dodgy.

Auditions begin again in January 2011. Acts are now being urged to enter as places are in high demand and auditions are limited for what will be a great platform for any act or band to showcase their music. For information on how to secure your live audition for 2011 go to the website below and register today.
Related Links
http://www.liveandunsigned.uk.com
---
Tags
live & unsigned, unsigned bands, unsigned band competition, unsigned artists, battle of the bands