DMS tell users of plastic packaging to PACK IT IN!
News: 18th October 2010 by Louise Dodgson under Creative & Branding, Recording & Production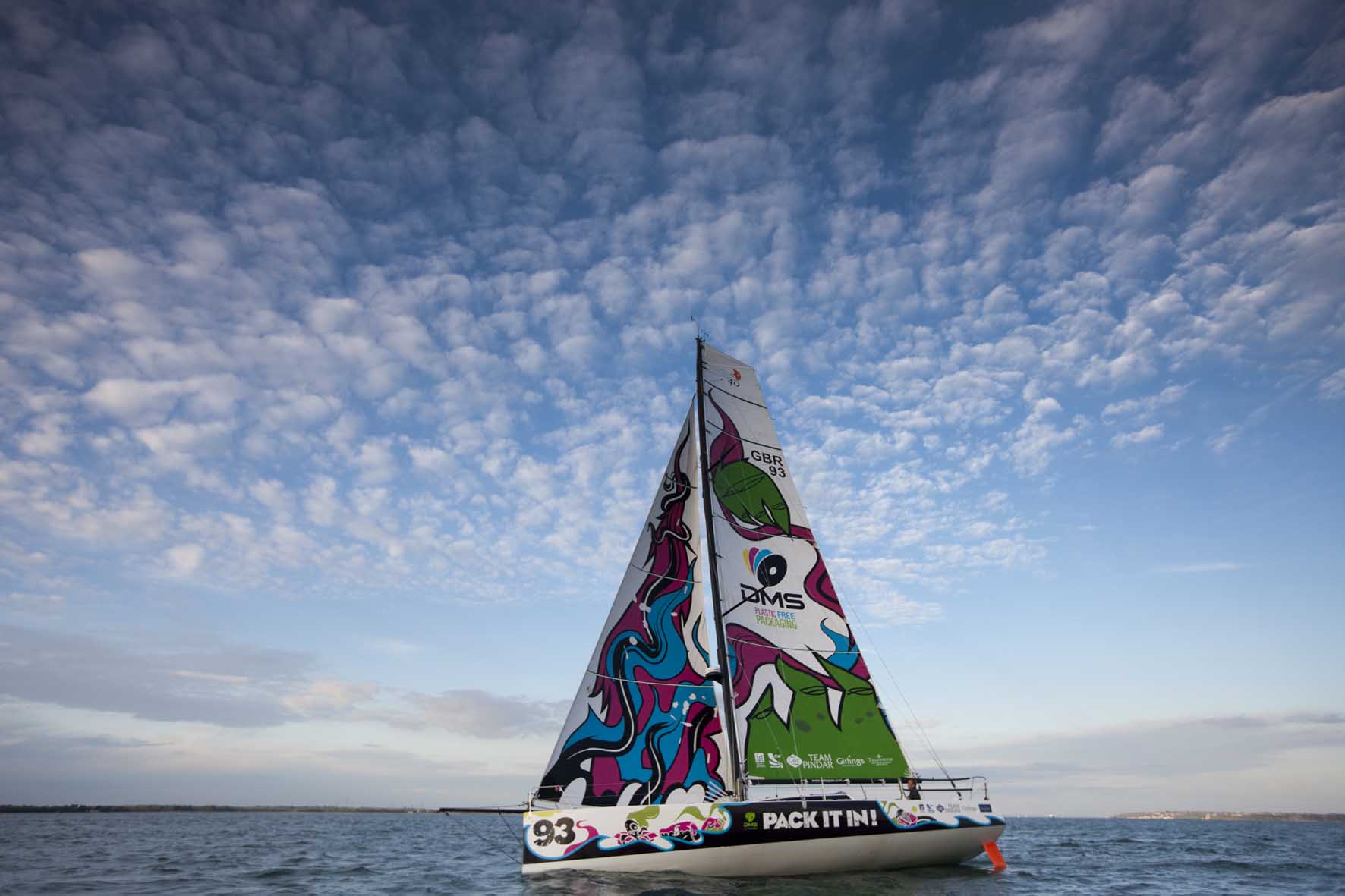 'PACK IT IN!' is the latest environmental initiative to be launched by Disc Manufacturing Services (DMS) to encourage companies and artists within the music industry to reduce the amount of plastic used throughout packaging.

To promote the campaign DMS have joined forces with legendary British sailor Pete Goss and have become title sponsor of his new boat, built for his next solo raceThe Route du Rhum, commencing from St Malo in France on Sunday 31st October and finishing in Guadeloupe in the Caribbean approximately three weeks later. By supporting Pete's race attempt DMS hope to highlight the issues of plastic packaging within the music and creative industries and promote environmentally cleaner packaging solutions and choices to the 250,000 plus spectators expected on the starting line.

Dave Summers, Managing Director of DMS, is passionate about encouraging the reduction of plastic used throughout creative packaging, as well as reducing DMS's own carbon footprint. Commenting on the PACK IT IN! campaign Summers said, "We produce a full range of low carbon packaging solutions for musicians, in particular CD, Vinyl and DVD releases", he continued, "I grew up in Cornwall and lived next to the beach until my early 20's and I saw first hand the damage plastic packaging has on our environment, so partnering with Pete on the PACK IT IN! campaign was a no-brainer for me".

Over the past 10 years DMS have become a leading CD, DVD and Vinyl Record supplier and produce a range of printed packaging for both major and independent artists and record labels. With numerous years of service to the music industry and currently releasing over 2500 individual titles per year, DMS offer their services to suit a range of budgets from independent artists through to multinational blue-chip companies.

To develop the PACK IT IN! campaign, DMS have worked closely with Julie's Bicycle, an organisation which is committed to encouraging the music and creative industries to become more environmentally friendly through awarding business IG (Industry Green) marks. Established in 2007 by eco campaigner Alison Tickell,, Julie's Bicycle works with various companies to support improvements in environmental sustainability. Since being introduced to Julie's Bicycle in 2008, DMS now offer a full range of low carbon creative packaging for their clients. Summers said, "Currently only 10% of our total packaging output contains plastic and we're aiming to eliminate all plastic packaging by 2012."

For more information visit the website below.
Related Links
http://www.discmanufacturingservices.com
---
Tags
disc manufacturing services, dms, pack it in, julie's bicycle, cd duplication