SSR London launch competition for free studio time
News: 8th September 2010 by Louise Dodgson under Music Training & Careers, Recording & Production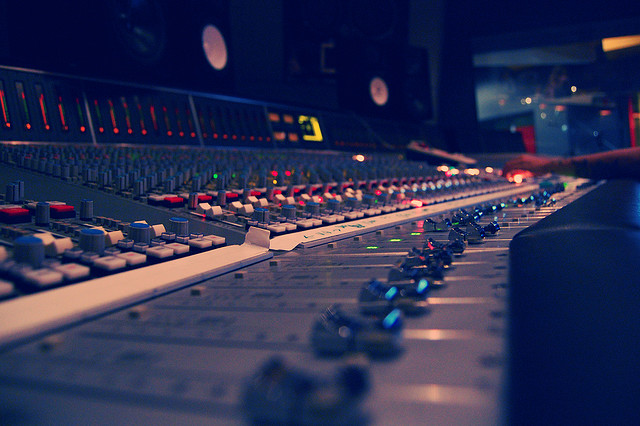 SSR London is giving away 6 recording studio sessions to unsigned bands and artists from across London and the UK. The sessions will take place in SSR's brand new 'Spirit 2' recording studio in Camden featuring a Neve VR60 console, HD Pro Tools system, analogue tape machine and vintage microphones & outboard equipment.

To be in with a chance of winning, all bands have to do is submit a demo to SSR London's Soundcloud dropbox and promote their track on their chosen social networks, accompanied by a short statement of why they should win.

SSR London is due to open its doors in October 2010, providing leading training and education across its range of audio engineering, music, live sound and film/TV production courses.

The winning bands will be among the first to record in SSR's brand new Spirit 2 studio, which will be used not only for education purposes on SSR courses but will also operate as a commercial recording studio for professional bands and record labels. SSR London is set to become an integral part of the North London music scene, housed in the distinctive rotunda shaped Piano Factory on Gloucester Crescent in Camden.

"This competition is a great opportunity for bands to be among the first to record in our new high end studio, and it's really easy to enter. We look forward to hearing the submitted tracks and welcoming some great talent to our new studios."
SSR Director Wendy Breakell

SSR has been established in Manchester for 30 years and its success has led to the opening of a second centre in London and plans for SSR Thailand and other international sites in the pipeline. In 2009 SSR was named Manchester 'Business of the Year' by the Manchester Evening News.

For further information on the SSR studio time competition and details on how to enter, please see the competition page on the SSR London website below.
Related Links
http://www.ssrlondon.co.uk/recording-studio-competition.htm
---
Tags
ssr london, school of sound recording,