Carphone Warehouse launch mobile music service...
News: 2nd August 2010 by Stef Loukes under Record Labels, Selling & Distributing Your Music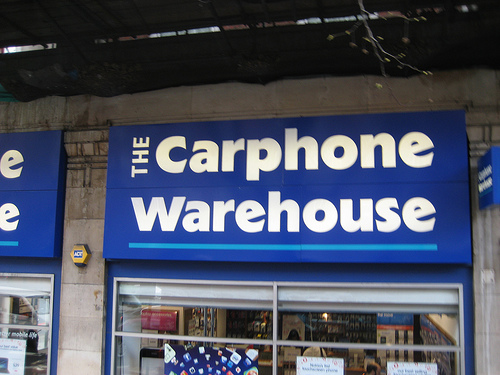 Mobile phone retailer The Carphone Warehouse have announced the launch of a mobile music venture in association with Catch Media, allowing subscribers the ability to stream their music to their smartphones.

Named 'Music Anywhere', it already has a reported 6 million licensed tracks in its library and includes partnerships with the major labels. The service will record the customer's personal music library and use streaming technology to their computer or smartphone.

The product will be available from Carphone Warehouse from tomorrow, either online or directly in-store. Looks interesting!
Related Links
http://www.marketingmagazine.co.uk/news/rss/1019929/Carphone-Warehouse-launches-mobile-music-venture/
http://www.carphonewarehouse.com/
---
Tags
mobile technology, cloud based, digital music, carphone warehouse, music anywhere