The Roundhouse launch record label
News: 13th July 2010 by Louise Dodgson under Live, Record Labels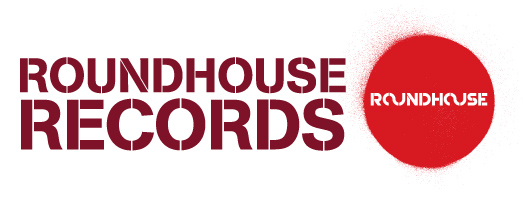 20 July – 7pm – Roundhouse Studio Theatre

The Roundhouse is pleased to announce the launch of their in-house record label, Roundhouse Records, with an exclusive showcase event as part of iTunes Festival on 20 July. Set to take place in the Roundhouse Studio Theatre before Pixie Lott takes to the Main Space stage, recent signings Hella Better Dancer, Ghosts You Echo, Ken Kobayashi and Tresor will each perform a short set alongside spoken word artists Indigo Williams and Sean Mahoney for iTunes Festival competition winners only.

Set to be streamed live via the Roundhouse website and recorded exclusively for sale on the iTunes Store (www.itunes.co.uk), this event will also celebrate EP releases from Ghosts You Echo (Bare Bones EP) and Hella Better Dancer (Please Stay Here). The EPs, produced and mastered by Jack Allett and Kevin Paul (David Bowie, Nick Cave, Depeche Mode), will be available to download from the iTunes Store on 19 July.

Roundhouse Records is an independent label championing emerging talent in the UK, the first of its kind managed entirely by a live music venue. They plan to release a series of EPs in 2010, all recorded, produced and mixed in the state-of-the-art Roundhouse Studios, whilst supporting artists every step of the way with industry contacts, marketing advice and offering unique performance opportunities. Roundhouse Records is non genre-specific, and aims to attract an eclectic roster that reflects the diversity of the young people who use the Roundhouse. All profits will go straight back into funding future releases.

Oli Kluczewski, Music Programme Co-ordinator at the Roundhouse:
"Through Roundhouse Records, we're presenting a brand new model for supporting and championing emerging music in the UK, promoting our artists in the digital world with live web streaming, Roundhouse Radio and use of our in-house production team and on-site facilities. Championing the work of young emerging musicians is the foundation of the Roundhouse music programme. This pathway presents a clear route for fledgling talent to develop and our hope is that by nurturing and supporting this growth we are devising a model whereby the artists, promoters and producers of the future will arrive."

Introducing Roundhouse Records artists:
Hella Better Dancer – described by Lauren Laverne as 'sounding like a young PJ Harvey', Hella Better Dancer are fast becoming a band for our times. With fiery guitars, concrete dance-drums and a nu-folk sensibility, Hella Better Dancer's intelligent, brooding and emphatic songs are attracting an ever-growing fanbase.
www.myspace.com/hellabetterdancer

Ghosts You Echo – taught, dark, percussive songs filtered through this one woman band's unique musical vision, Ghosts You Echo's DIY approach, using vintage drum machines and battered guitars, is generating a lot of buzz. With airplay on Steve Lamacq's 6 Music show, Radio 1, and singled out by Q Magazine as 'one to watch', Ghosts You Echo is setting her sights to make a massive impact on the UK music scene this year.
www.myspace.com/ghostsyouecho

Ken Kobayashi – with a childhood divided between London, Berlin and Tokyo, Ken's songs map the influence of these great cities. Sweeping, emotional and full of intricacies, his music is gaining an international fan base.
www.kenkobayashi.com

Tresor – one of the newest Roundhouse Records signings, Tresor draws influence from his Congolese heritage, producing a swirling mix of central African folk, hip hop, soul and rock.
Indigo Williams - Indigo is part of the vibrant new Roundhouse Poetry Collective. This esteemed poet will be performing 'Happy Hour', a collaborative fusion of indie, hip hop and soul. With influences from the Cinematic Orchestra, the music is structured to set an ambient tone behind vivid story telling.
www.myspace.com/indigowilliams

Sean Mahoney – another cohort from the Roundhouse Poetry Collective, Sean uses his poetry to channel his singular world view; full of observation, philosophy and wit.

Tuesday 20 July
19:30 – Introduction to Roundhouse Records
19:45 – Ken Kobayashi
20.15 – Indigo Williams (spoken word)
20:30 – Tresor (solo acoustic)
21.00 – Ghosts You Echo
21:45 – Sean Mahoney (spoken word)
22.15 – Hella Better Dancer
23:00 – Finish

Customers can apply for tickets via iTunes at www.itunesfestival.co.uk

Related Links
http://www.roundhouse.org.uk/records
---
Tags
the roundhouse, live music venue, roundhouse records, independent record label, record company