Help turn July 4 into independents day with chart invasion!
News: 1st July 2010 by Louise Dodgson under Record Labels, Selling & Distributing Your Music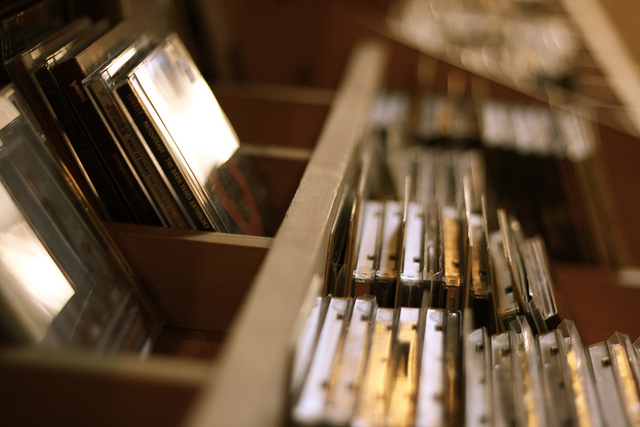 Months ago, over 550 bands and musicians applied to be considered for a Rage-style assault on the top 40 with dozens of songs by artists unsigned or on independent labels and who haven't charted before.

40 of these tracks have now been selected - 20 in a public vote, and 20 by a panel which included involvement from Huw Stephens, Emily Eavis and John Peel's producer Louise Kattenhorn - and this week, right now, is download week!

You can check out the tracks on YouTube or view the whole list via the links below.

This week, until midnight Saturday, we're asking everyone to download all their favourites, or as many as they can, and see if we can do anything at all to the chart on Sunday - largely because we think a lot of these songs are fantastic, and mostly because we think it would be fun! Even if they don't make the charts, Storm The Charts will hopefully have allowed people to find some music they like that they wouldn't have come across otherwise.

Amazon have dropped the prices of nearly all tracks to 49p! So purchase links are:

http://amzn.to/stormA2M - artists A to M
http://amzn.to/stormN2Z - artists N to Z

http://bit.ly/notonamazon - an iTunes link for those few artists that aren't on Amazon

http://bit.ly/stormitunes - the whole list on iTunes

Right now the tracks are top of the Folk chart, Rock chart and Blues charts on Amazon, with over a dozen of them in the top 200 there - but we still have a very long way to go to make the actual top 40 in just a couple of days.


Related Links
http://www.youtube.com/watch?v=SmPOrNwIY6A
http://www.facebook.com/group.php?gid=231943888357
---
Tags
storm the charts, music sales, unsigned bands, unsigned artists, independent bands, independent artists