All festival organisers great & small...
News: 25th May 2010 by Louise Dodgson under Live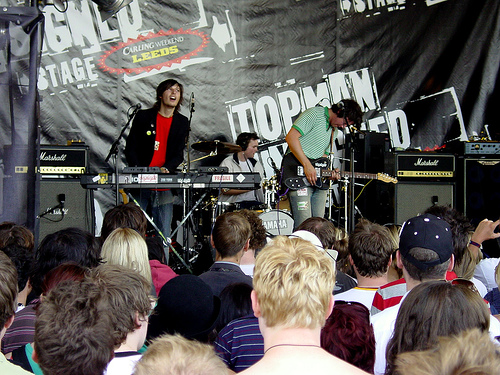 What really goes on when you undertake organising a festival? You can be sure it is a mammoth task and a great deal of hard work, no atter what the size of the event is! This article meets festival organisers at opposite ends of the scale; Vince Power set up Mean Fiddler and his many festival accolades include Leeds & Reading, Hop Farm and even festivals overseas such as Benicassim. Kate and Oliver Webster-Jones have organised their very first festival this year, Deer Shed, which will be held in their rather large back garden in North Yorkshire. Find out how the polar opposites compare...
Related Links
http://entertainment.timesonline.co.uk/tol/arts_and_entertainment/music/festivals/article7124402.ece
---
Tags
music festivals, uk festivals, festival organisers, leeds festival, reading festival, benicassim, deer shed festival, vince power