The Unsigned Guide Spotlight: November
Blog by Louise Dodgson under Artist Managers, Creative & Branding, Finance, Law & Music Business, Live, Media, Music Publishing, Music Training & Careers, Record Labels, Recording & Production, Selling & Distributing Your Music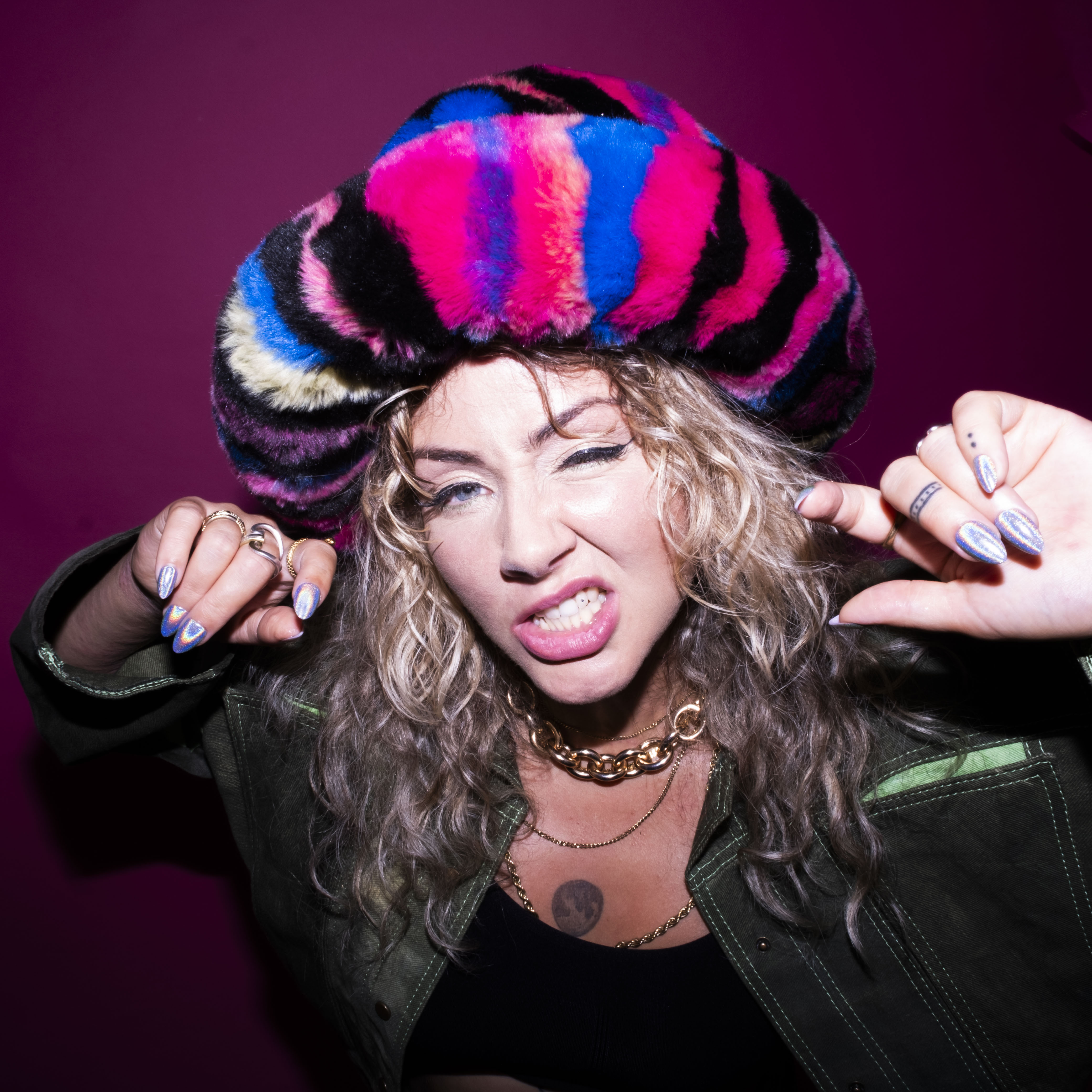 Jessica Wilde - 'Freak Out'

Surrounded by a multitude of musical influences as she grew up around Clapham and Brixton - from her jazz singer mother to her jungle MC/drum & bass producer brother - it was inevitable that Jessica Wilde was going to make extraordinary music herself; her sound is a contagious mix of rap, soul, bassy RnB and sizzling pop.

Produced by Jessica herself, she tells us how 'Freak Out', the first single to come from her forthcoming album project, came about; "I was just getting creative on Logic in my bedroom, came up with the bassline which I wanted to make really gritty, so I cranked it right up to the point it became distorted, that line really is the root and driving force of the song. I had no expectations at that point for the song, I was just playing around and having fun. It wasn't until maybe 6 months later during a writing trip to Amsterdam that I actually finished it. I was in the studio with an artist called Will Knox, when he heard it, he was like 'This is sickkk', so we ended up finishing it together, then Tom Maine (WU-LU, Kid Cruise) jumped on co-production and there we have 'Freak Out'. It's about stepping into your power, following the call of spirit, the healing that comes from dance and moving our bodies."



With a staggering 3 plays in one week on BBC Radio 1, plus airplay on BBC 6 Music's New Music Fix and being added Spotify's Fresh Finds UK & IE editorial playlist and 1883 Magazine's 'On Rotation' playlist, the single is clearly considered a bonafide banger by all that lay ears on it.

It's been quite a wild ride to date for Jessica with some incredible stand-out moments, including opening the main stage for Nile Rodgers at Bospop Festival, performing at Riviera Maya Jazz fest in Mexico to 30,000 people, and working in the studio with the likes of Rudimental, Ghetts and Kizzo.

But the material that Jessica is currently working on seems to be a real milestone for her; "Co-producing and writing this album that 'Freak Out' will be a part of. It really does feel like I have come into my own with this project and it feels really good to be putting myself out there as not just an artist but also a producer. I'm so excited to share this piece of work with the world and also feel blessed to be working on it with a bunch of people I love."

With the album shimmering tantalisingly on the horizon, we can also look forward to more singles from Jessica dropping in the coming months, plus a 9 track project landing in May 2024. And keep your ears to the ground for details of her biggest headline show to date…it's not to be missed!

Instagram Facebook Twitter YouTube Spotify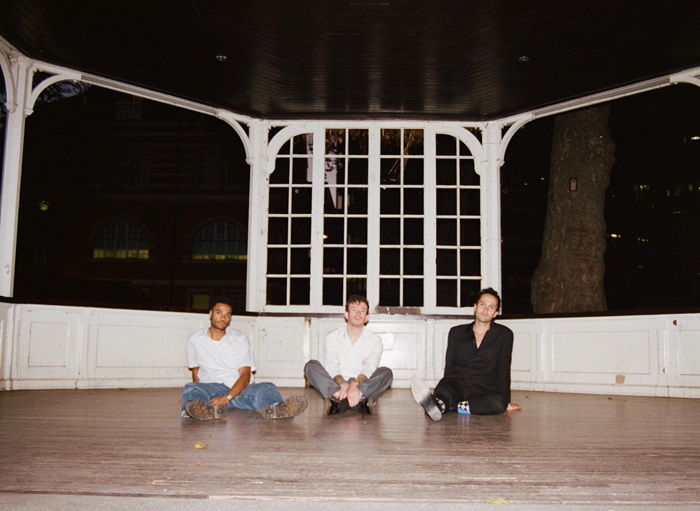 NAMES - 'The Blue'

South London based trio NAMES, Ike (vocals, guitar), Ru (guitar) and Tom (bass), are long-time school friends who create energetic indie-pop music, proudly written, produced and mixed themselves. After releasing their first single in 2022 and playing a sold-out headline show at The Old Blue Last in Shoreditch, the band chose to spend the first half of 2023 on further refining their sound and honing their vision.

And behold…their current single 'The Blue', which has already garnered airplay and praise on BBC Introducing from Jess Iszatt. It's a zesty, striking, and undoubtedly catchy song, which sees singer Ike imploring the listener to "let me dream with you", a sentiment that encapsulates what the band is all about; escaping somewhere, the radio up loud, driving toward tomorrow.

2023 has also brought about another sell-out London show for NAMES; at London's Sebright Arms and, riding high off the back of their live success, the trio will be working to continue growing their fanbase in 2024 with more gigs, and hopefully some festival announcements as the year progresses.

In the meantime, there's fresh material to look forward to, with new single 'Our Terminal City' due out in December, plus more indie bangers lined-up and ready to go in the new year. We can't wait!

Instagram TikTok Spotify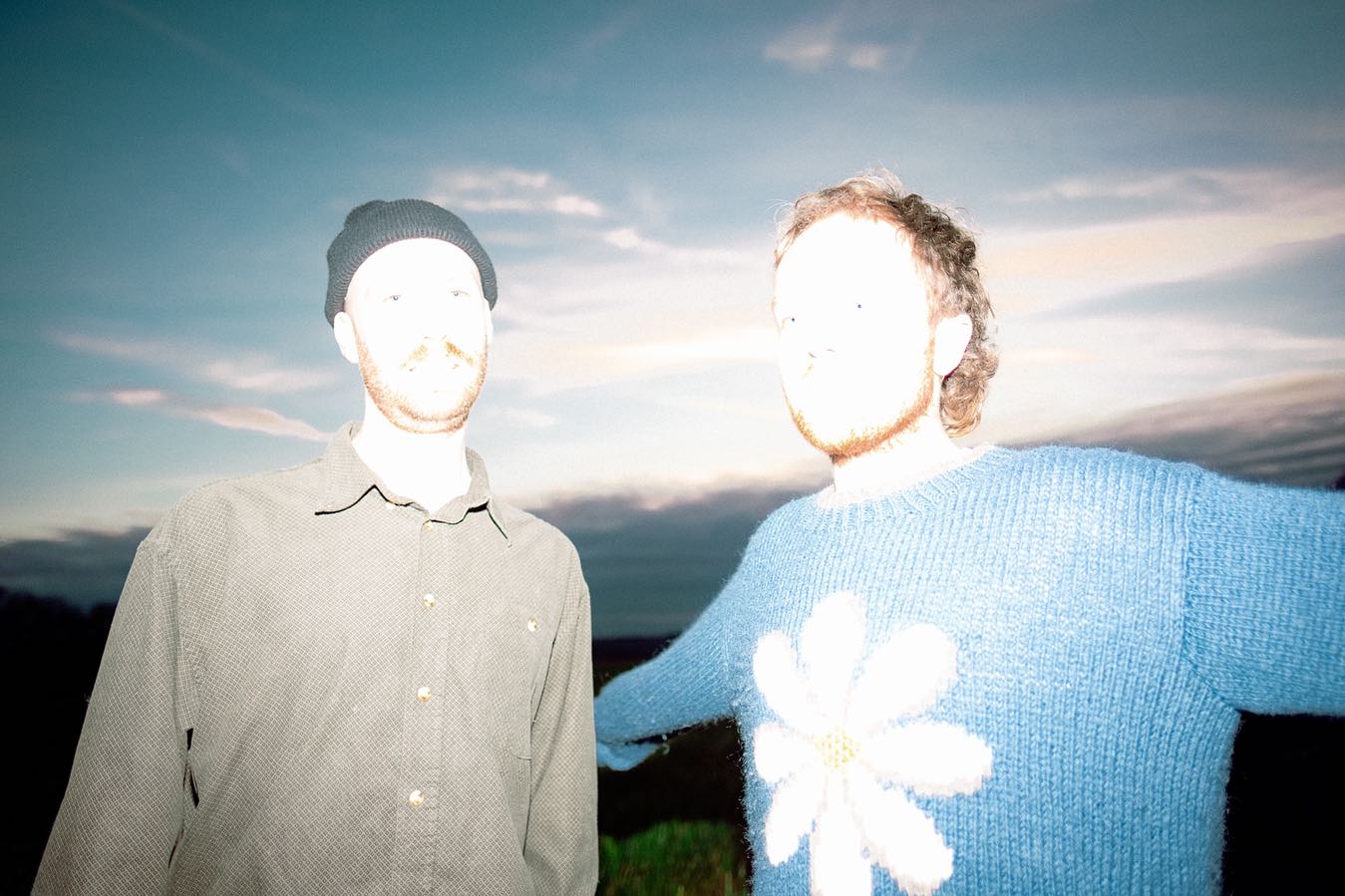 Nierra Creek - 'Daisy'

Half Swiss-half Somerset duo Nierra Creek create folk-infused alternative electronic pop, and their delicate single 'Daisy', written about the pent up emotions of falling in love with a best friend, and deciding whether to confess these feelings, has flourished gradually over time, as songwriter Ryan explains;

"Daisy has been through several re-recordings over the years, trying to capture the 'moment' in the most authentic way. Taking the track into the studio with several other songs, things started to make sense and Daisy had its final recording at Noatune Studios, London."

Striking up a friendship whilst searching for housing in Brighton, Somerset songwriter Ryan Deag and Swiss producer Sebastian Müller, bonded over their shared reverence for James Blake, Hip-Hop, soundscapes and unexpected noise, all of which have underpinned the sound they've developed for Nierra Creek.

The pair have taken full advantage of their combined UK-Swiss roots to perform both at events here; such as the BBC Introducing stage at Boardmasters Festival 2022, intimate SOFAR Sounds gigs and touring with MarthaGunn, as well as overseas at Out in the Green Garden Festival 2022 and a current run of shows they're playing in Switzerland.

On the release front, Nierra Creek have their second EP in the pipeline, and are getting ready to unveil it during the first quarter of 2024, so look out for more news of a release date soon.

Bandcamp Facebook Instagram YouTube Spotify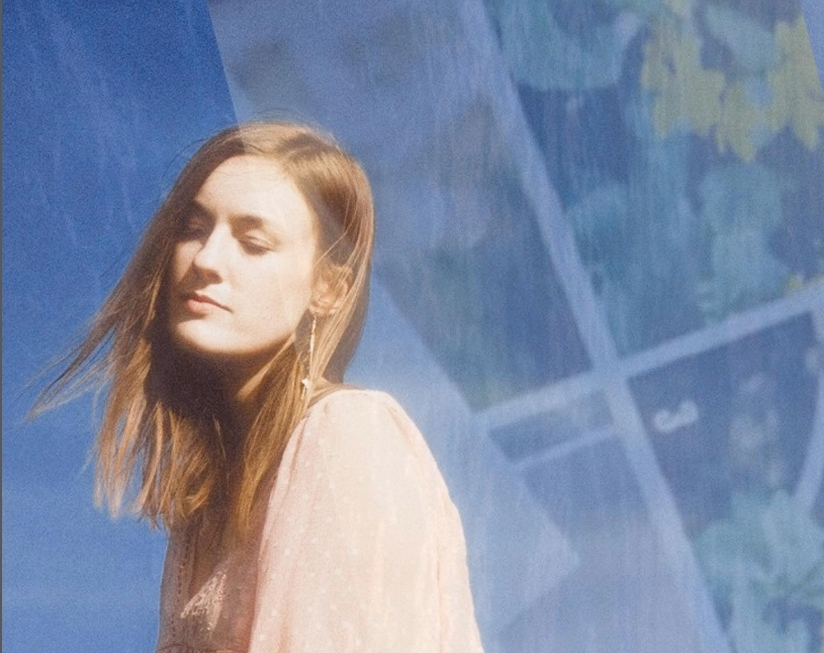 Aymee Weir - 'Billboards'

Crafting breezy, mellow indie-pop, singer songwriter Aymee Weir's sound sits comfortably alongside the likes of Phoebe Bridgers, Taylor Swift, Clario and Julia Michaels.

Her latest single 'Billboards' has gleaned radio airplay from BBC 6 Music and BBC Introducing, and the song imparts Aymee's journey through adulthood to date, in particular focusing on the struggles and doubts that come with the pursuit of a dream, namely her music career. By confronting these insecurities head-on, the flowing and melodic single was borne, and 'Billboards' celebrates the strength found in vulnerability and embracing your own unique path.

Prior to this release, Aymee also received a great response to 'Your Car', which was penned by BBC Radio 1 DJ Matt Edmondson as a tribute to his late father, with Aymee supplying vocals on the emotive track. With play on Radio 1 and ITV, Aymee was also touched that the song struck such a chord with its listeners; "We received so many messages from people saying it helped them through a hard time."

Fortunately for us, we can expect another single from Aymee before 2023 draws to a close. And since playing the BBC introducing tent at Lakefest a few years ago, she is keen to make strides on the festival circuit so watch this space for news of festival slots in 2024!

Website Instagram Facebook Twitter YouTube Spotify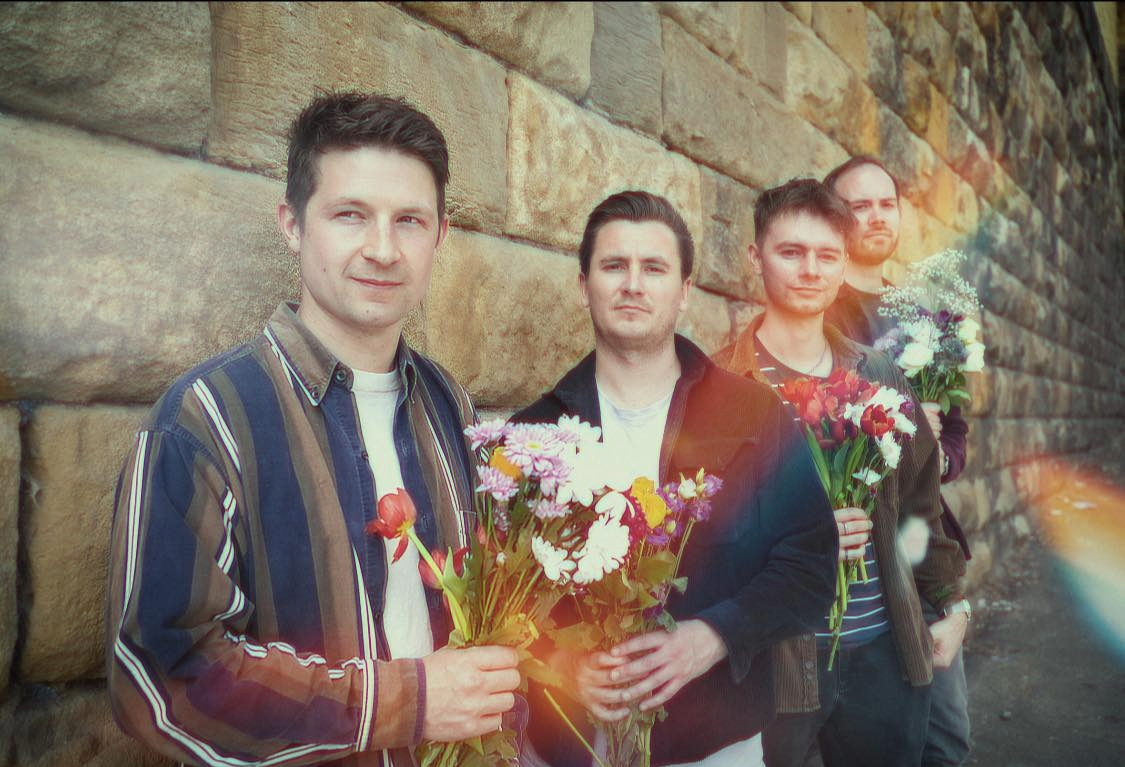 Beachcomber - 'Carousel'

Sheffield band Beachcomber love nothing more than creating melodious, driving, reverb-drenched indie dream-pop. And they do it extremely well. Since beginning their musical journey together, they've released 11 songs and 4 music videos which have picked up unbridled support from the likes of BBC Introducing Sheffield, Sheffield Live, Totally Wired, Amazing Radio, Unsigned Music UK, Exposed Magazine and Rave Reviews.

The fourpiece's latest single 'Carousel' has been in the works for a while - an idea formed and written during lockdown, and then revisited during their mini tour earlier this year in February.

The band enlighten us on the song's meaning; "It's about the struggle that many emerging artists have to endure to be heard in a world of tight profits and social media saturation. But it's also about the pervasive feeling that you've been left behind, falling from one thing to the next, whilst everyone else is getting ahead in life. In the end though, there is always hope and something to come back to and appreciate."

With plenty of UK gigs already under their belt for 2023, Beachcomber will be seeing out the year with continued work on an animated music video they're putting together in collaboration with Sheffield's Reyt Good Illustrations and James Ayliff from Jayliff Design.

But that's not all! Word on the street is that they have a "relaxed and super dreamy ballad" ready to unveil for Winter, so keep it locked on their social media for more tantalising details.

Facebook Instagram Twitter YouTube Spotify TikTok


How do I get featured on the Spotlight blog?
Our Spotlight blog is compiled every month from fresh new music submitted to us by our members. We want to hear from you!

We select 5 of the best tracks from our members to champion on Spotlight. As well as being featured on our new music blog, your track will also be played on our monthly Reform Radio show, get a free release package from CD Baby, plus the 5 tracks are also forwarded onto a select bunch of music industry professionals...including folks from Big Life Management, Club Fandango, Decca Records, Memphis Industries, Rocksound, DIY Magazine, Transgressive Records and The Great Escape. Find out more about Spotlight here.

To be in the running you'll need to sign up as a member to The Unsigned Guide, then follow the instructions in your Welcome email to submit a track for Spotlight consideration to us.

Members of The Unsigned Guide get access to our huge directory of 8,000 UK music industry contacts, spanning 50 areas of the music business. Check out our quick video to find out more about the directory & other services we provide to help emerging bands and artists.


---
Tags
Emerging and unsigned bands and artists can submit their song for Spotlight tastemaker new music blog