The Unsigned Guide Spotlight: September
Blog by Louise Dodgson under Artist Managers, Creative & Branding, Finance, Law & Music Business, Live, Media, Music Publishing, Music Training & Careers, Record Labels, Recording & Production, Selling & Distributing Your Music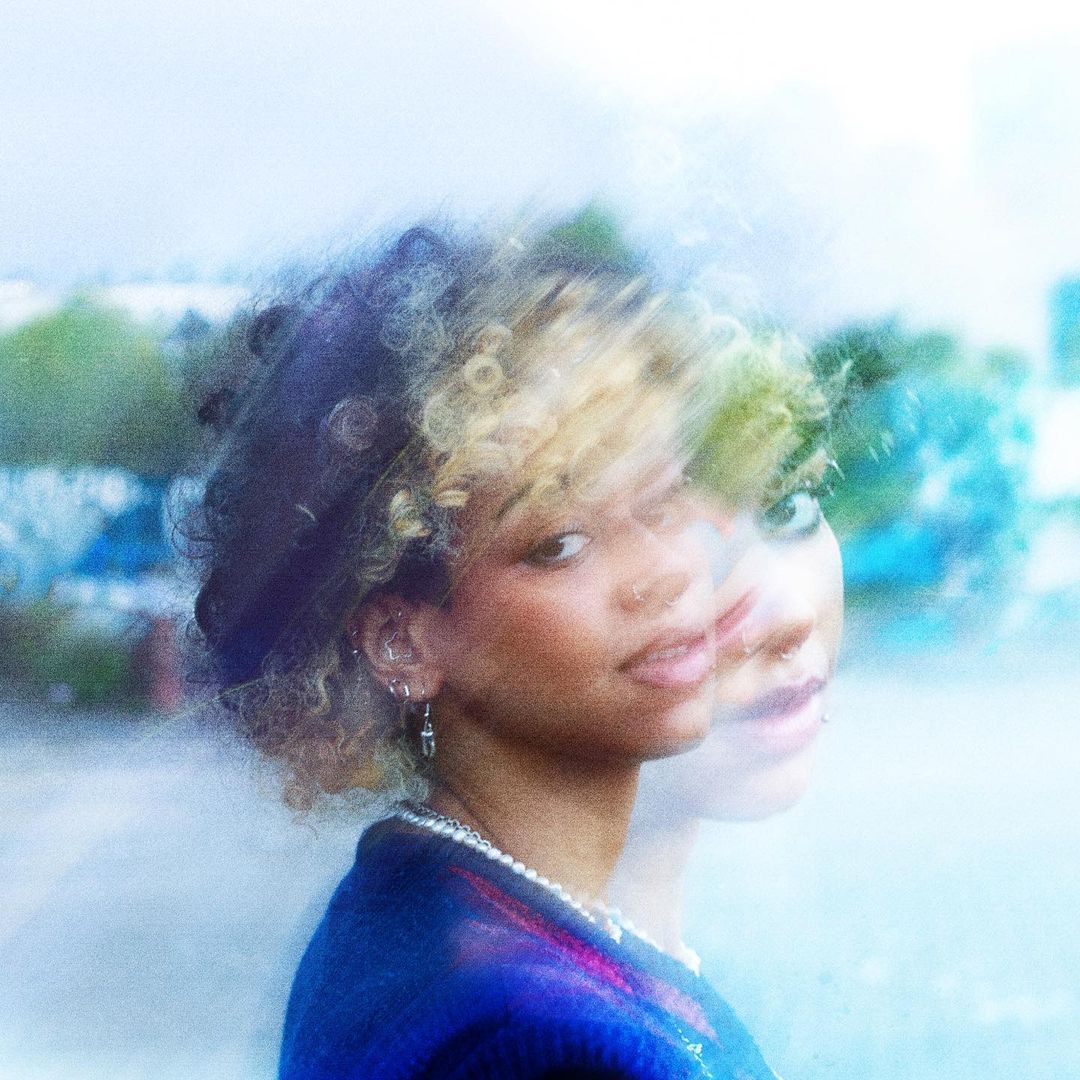 Nxdia - 'Decay'

Alternative pop singer songwriter Nxdia crafts vibrant, offbeat songs with a gritty, punky edge. Writing in both English and Arabic, thanks to their Egyptian-Sudanese heritage, Nxdia embraces a variety of different sounds and genres, which are explored on their brand new 6 track EP 'in the flesh'.

Taken from the EP is our chosen Spotlight track 'Decay', a song we can all probably relate to, expressing the anger of being in an economic system that's against people thriving and having a good quality of life. 'Decay' came together quite organically, as Nxdia reveals; "I was sitting with Zeeshan and I was just playing guitar, quite angry chords because we'd been discussing a bunch of stuff, including things I was fed up with. I was upset about the cost of living, watching videos about how we were paying more for even less and I guess I just got quite overwhelmed with the prospect of what we've been dealing with. It felt really cathartic to get it out into a song."

There's been many highlights along Nxdia's journey to date, including airplay for their previous single 'idc' on BBC Radio 1's Future Pop show, countless playlist placements across Spotify, Apple Music and Amazon), plus stand-out performances at Meltdown Festival, Manchester International Festival, Liverpool Sound City, and a half-time show for The Hundred 2022 in front of a crowd of 19,000 at Emirates Old Trafford.

But most notable of all for Nxdia was playing at London Pride as they explain; "Personally performing at Pride in London was a huge moment for me, in Leicester Square. Just as a queer, black, middle eastern, being on that stage, representing aspects of who I am, felt incredible."

As for the rest of 2023, Nxdia hopes for more of the hectic, creative lifestyle they've enjoyed so far, with plans to create more new material, get stuck into learning to produce, and playing some more live gigs. We can't wait to hear more!

Instagram Facebook Twitter YouTube Spotify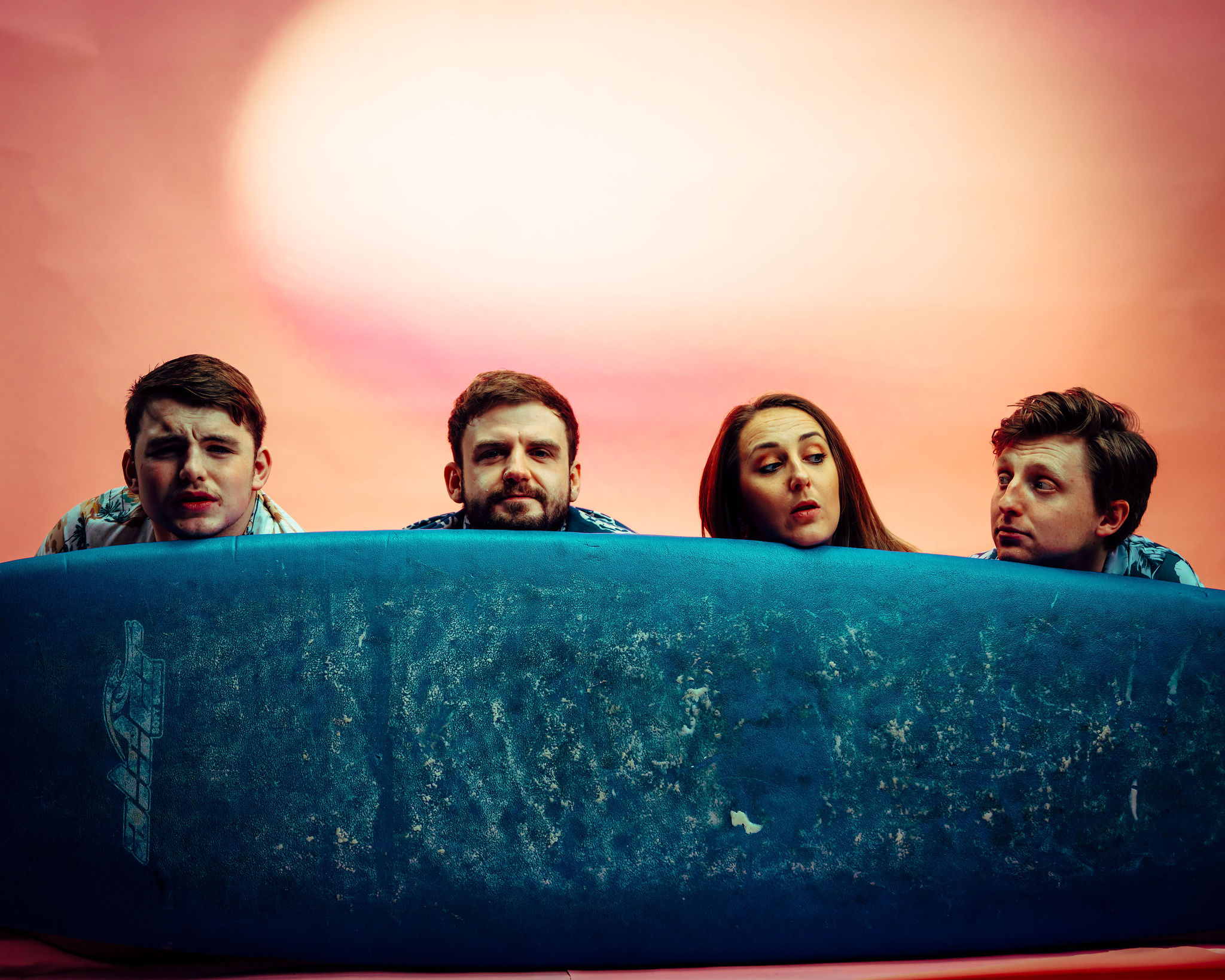 Pseudo Cool - 'Sharp's Catching Waves'

Describing their dirty indie pop sound as "punchy and raw, think The Clash meets Girls Aloud", South Wales band Pseudo Cool have injected their latest single 'Sharp's Catching Waves' with frisky 60s energy and a catchy, kitsch melody that guarantee it'll be lingering in your ears for days to come.

The track is a celebration of 1970s surfer Linda Sharp, born in Aberafan (a mere stone's throw from where Pseudo Cool are based), who went on to become one of the most successful British surfers of all time. But the band were unaware of this legacy, until bassist Cathy discovered her and was inspired to craft a song in her honour; "One evening I was watching 'legends of surf' style videos and I realised only men seemed to be recognised. I quickly searched for women surfers and I found Linda's story. Only days later, my brother sent through a track that needed lyrics and it had a surf vibe and so 'Sharp's Catching Waves' was born."

With previous singles garnering airplay from both Adam Walton and Lisa Gwilym on BBC Radio Wales, 'Sharp's Catching Waves' has also broken through to BBC 6 Music when it was recently played on Amy Lame's show.

Let's hope their next releases have the same fate; the band promise there will be two more new tracks to come in 2023, as well as an accompanying video. You can also catch Pseudo Cool playing headline gigs later in the year, at The Bunkhouse in Swansea on 17th November, and Tiny Rebel in Cardiff on 24th November.

But if you can't wait until then for your jaunty indie kick, they'll also be supporting Carsick this month at Clwb Ifor Bach on 29th September.

Website Instagram Facebook Twitter YouTube Spotify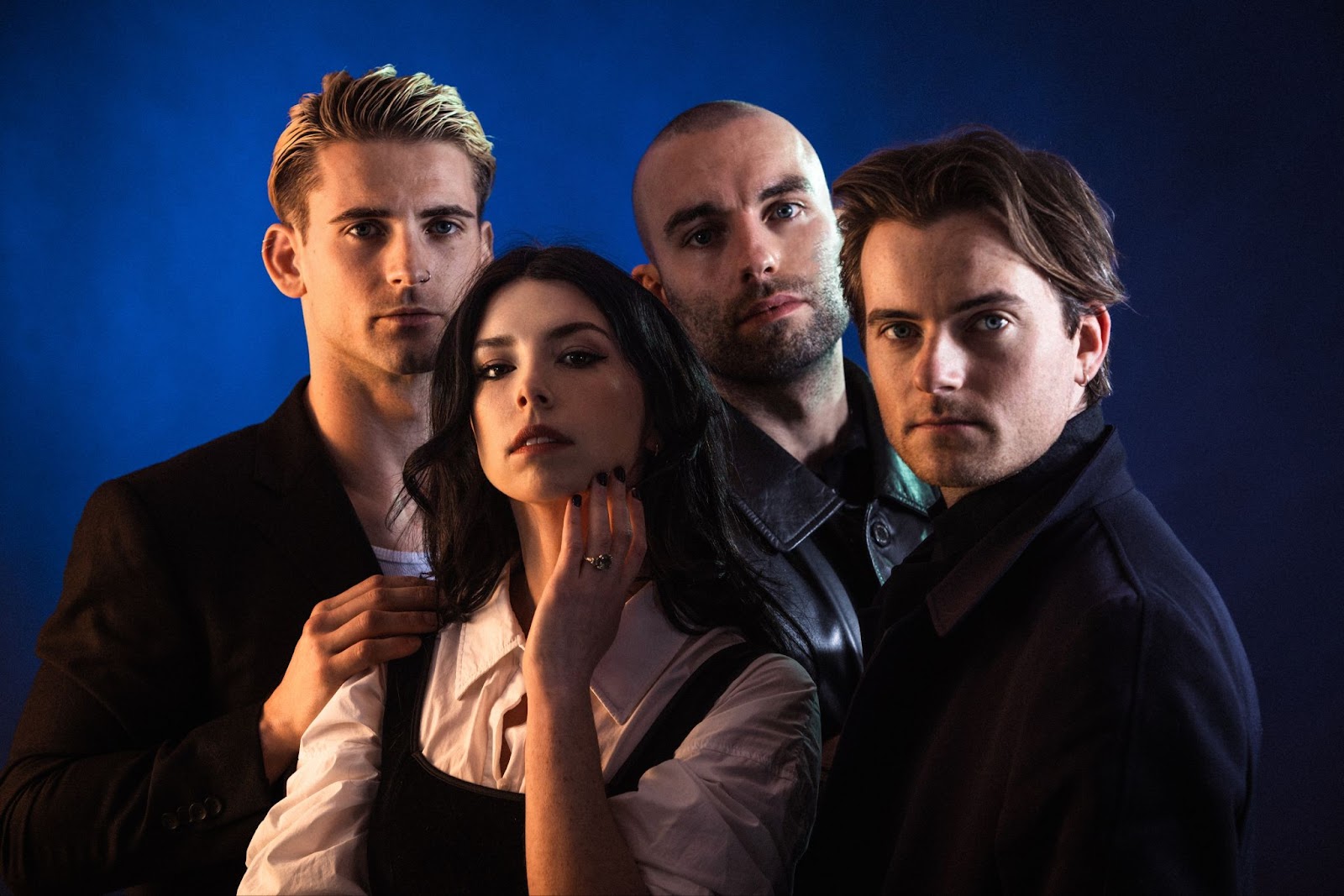 Soda Blonde - 'Bad Machine'

Harnessing an edgy dance-pop sensibility, Dublin four-piece Soda Blonde's single 'Bad Machine' is bound to get those toes-tapping, but beyond that it's obvious that there's precision songwriting at play here in this immaculate and infectious gem.

Taken from their second album 'Dream Big' which drops tomorrow, when it comes to their process for crafting a banger, 'Bad Machine' signals a unprecedented shift for the band, as explained by guitarist Adam; "The process for how we work in Soda Blonde varies from song to song, but it usually begins with an acoustic demo from Faye. However, she will never bring a song into the room until she has completed the lyrics first. 'Bad Machine' was one of those rare occasions where she decided to share a melodic idea with us - with no lyrics. We absolutely loved it and very quickly an arrangement started to form. We were all so excited by the sounds we were making and before too long we had the fully formed production - but no lyrics! This is a situation no songwriter wants to be confronted with. It can be intimidating trying to find the right lyrics for a song that is fully produced. Especially one as mean as Bad Machine. But this was another rare occurrence - Faye and I wrote lyrics together. For that reason it is one of the my favourites on the album, and a highlight from the recording process."



Complete with gleefully cathartic video (who doesn't want to go into a room and destroy every item in there?!), the track has picked up airplay from Deb Grant and Tom Ravenscroft on BBC 6 Music, as well as being added to the Amazing Radio A-List, and causing a stir in the blogosphere with features on Wonderland Magazine, Atwood Magazine, Nialler 9 and Record Of The Day, amongst others.

Navigating 5 years of creativity and friendship, the release of 'Dream Big' is a real high point for Soda Blonde, and with previews brimming with praise, they have good reason to celebrate.

Fortunately, they'll be spreading the joy with a number of gigs coming up around Ireland and the UK, plus they're planning a European leg of dates for next January. Make sure you also keep your ear to the ground for all things Soda Blonde with their newly-launched subscription based members club, where the band will be hosting secret shows and sharing unreleased music and videos. Head to their website to get involved!

Website Facebook Twitter Instagram YouTube Spotify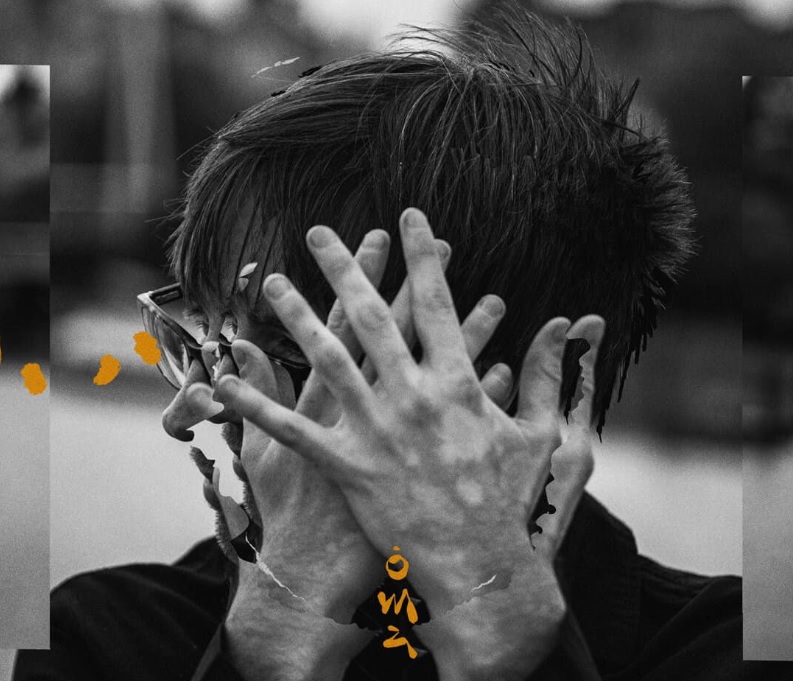 Fast Trains - 'Haha I Love You'

Currently a semi-finalist in the UK Songwriting Contest, and previously released exclusively to YouTube in 2022 as part of the 'ourWorld Volume 2' EP, Fast Trains' indie-pop earworm of a song 'Haha I Love You' has finally had its much-deserved, dedicated single release last month.

Written and produced by Fast Trains' Tom Wells, who revels in alternative 80s influences including Squeeze, Tears For Fears and Talk Talk, the track is about how the smallest comment or turn of phrase can make someone question an entire relationship, as Tom elaborates; "The song is about someone who receives a note from their partner that reads "haha, I love you", and that addition of "haha" is enough to make them doubt their entire relationship. It's about insecurity, but also how language can be misconstrued, especially in a text message. Musically the track owes a debt to the XTC song 'Stupidly Happy' in its use of repetition - the idea here though is that the person is trapped in a cycle of doubt that builds and builds, much like the music does. I must say that Mikko Gordon (Grammy-nominated producer with credits including Thom Yorke, Gaz Coombes and Arcade Fire) did an amazing job of the mix, balancing out all the interlocking parts and layers to make it groove like it does."

Crafting anthemic, quirky pop, reminiscent of Field Music, it's of no surprise that Fast Trains are rapidly picking up support, with a solid, ever-growing fanbase and airplay pouring in for these undoubtedly radio-friendly tunes.

In terms of high points on Tom's creative journey to date, reaching the final of the UK Songwriting Contest, having something he made screened at the British Animation Film Festival in Leicester Square, plus going on tour with Turin Brakes are all justifiably moments of celebration.

But the music created as Fast Trains' will always be the ultimate source of pride for Tom; "I'm really proud of all the music I've put out already - that should be a given - but I think it's quite rare to look back over a catalogue and not have any cringe moments. You can hear the progression, and the next batch of songs is much stronger, but the records still stand up and I'm proud of that."

In amongst a smattering of live dates over the coming months, Tom is also in the process of recording a Fast Trains debut album. "We're about 50% recorded at the moment - very excited about it all and just itching to get it tracked now before the big decisions of what we're going to do with it."

It goes without saying that if Tom is excited about this new material, then we definitely should be too!

Website Facebook Twitter Instagram YouTube Spotify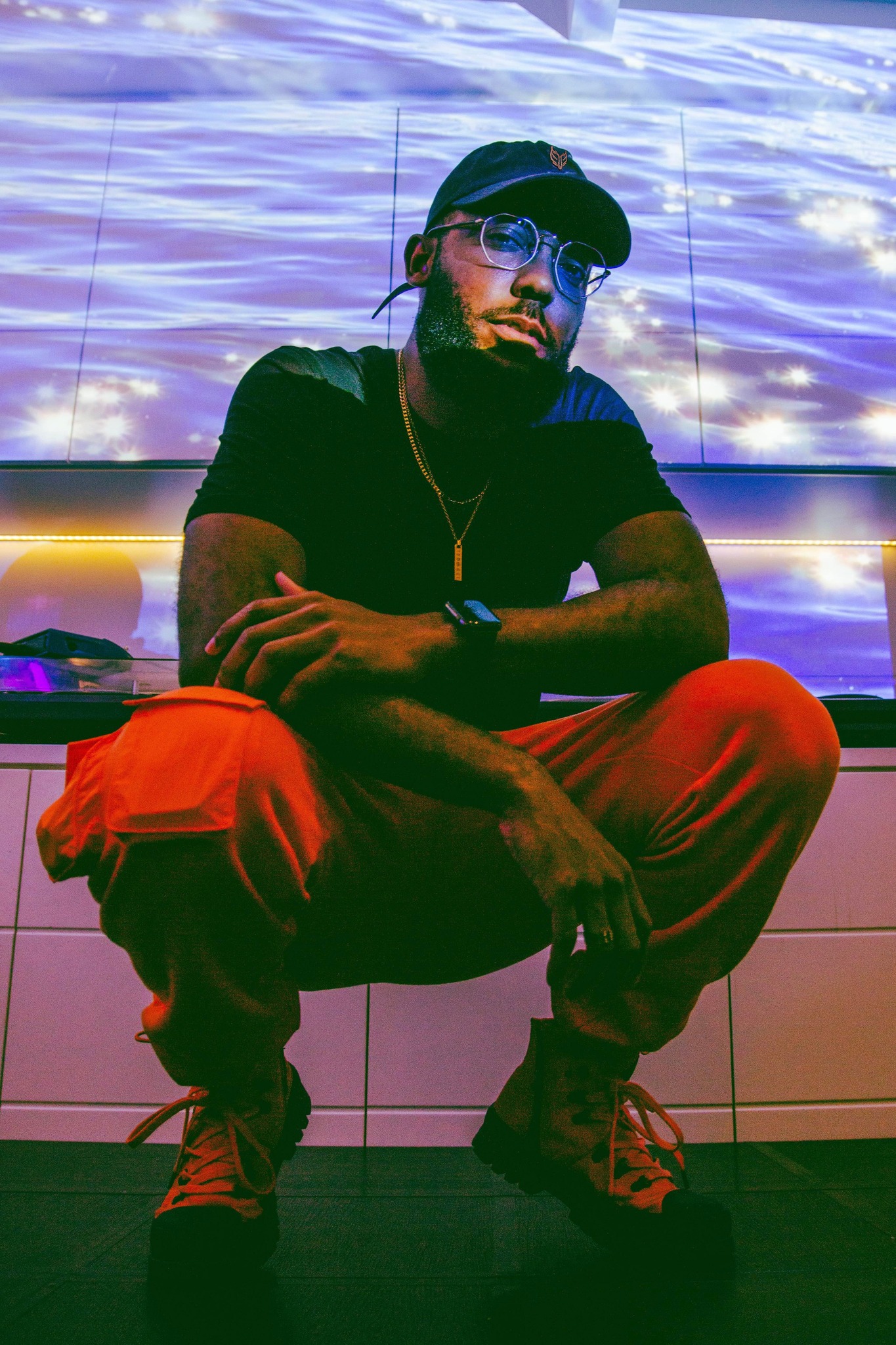 SlickdotR ft Fred Jones and Eklipse - 'Ventilator Remix'

Putting Newham on the map with his brand of electrifying alternative hip-hop and hard-hitting production, SlickdotR has enlisted the help of local rappers Fred Jones and Eklipse to feature on his latest self-produced track, 'Ventilator Remix', and champion the rich bed of talent from the area; "With both of them also being from my home town of Newham, London, they each bring different dynamics to show how diverse and influential our borough is."

'Ventilator' is a dark and brooding track with thought-provoking lyrics, true to SlickdotR's grime roots, but embracing an essence of the new wave of melodic hip-hop from across the Atlantic.



More than just an avenue to create new material, SlickdotR views all his releases and projects from a wider perspective, and uses it as an opportunity to join forces with and showcase other underground artists. The launch event for his latest album 'SR3' saw the whole album performed live, and highlighted supporting acts Boy Nash and Evie Rose.

"This event was especially meaningful to me because it embodied my core belief that music is about bringing people together and building community. I wanted to create a space where people could come together to listen to new music, dance, and connect with each other. The event was a huge success, and it showed me that I'm on the right track to making a difference in the world through music."

Over the coming months we can expect a batch of fresh new single releases from SlickdotR, all taken from 'SR3', and all with accompanying, exciting visual content. The full album will drop on all major DSPs from mid-November.

Having smashed his first major UK festival performance this year at Sound City in Liverpool, SlickdotR plans to focus on getting match-fit to hit the festival circuit full force in 2024. Watch this space!

Website Facebook Instagram Twitter YouTube Spotify



How do I get featured on the Spotlight blog?
Our Spotlight blog is compiled every month from fresh new music submitted to us by our members. We want to hear from you!

We select 5 of the best tracks from our members to champion on Spotlight. As well as being featured on our new music blog, your track will also be played on our monthly Reform Radio show, get a free release package from CD Baby, plus the 5 tracks are also forwarded onto a select bunch of music industry professionals...including folks from Big Life Management, Club Fandango, Decca Records, Memphis Industries, Rocksound, DIY Magazine, Transgressive Records and The Great Escape. Find out more about Spotlight here.

To be in the running you'll need to sign up as a member to The Unsigned Guide, then follow the instructions in your Welcome email to submit a track for Spotlight consideration to us.

Members of The Unsigned Guide get access to our huge directory of 8,000 UK music industry contacts, spanning 50 areas of the music business. Check out our quick video to find out more about the directory & other services we provide to help emerging bands and artists.




---
Tags
Emerging and unsigned bands and artists can submit their song for Spotlight tastemaker new music blog