The Unsigned Guide Spotlight: April
Blog by Louise Dodgson under Artist Managers, Creative & Branding, Finance, Law & Music Business, Live, Media, Music Publishing, Music Training & Careers, Record Labels, Recording & Production, Selling & Distributing Your Music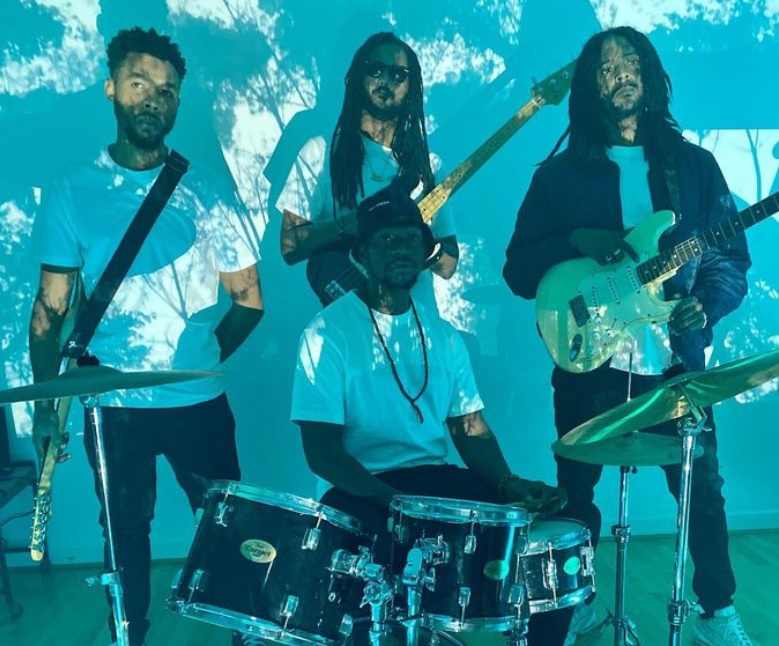 Baytrees - 'Sunshine'

Hailing from 'sunny' Brixton, four-piece Baytrees have decided to summon the good weather themselves and their catchy, joyful, nu soul song 'Sunshine' is guaranteed to put a spring into your step.

Crafting their unique blend of hip-hop beats, funk rock riffs and catchy pop hooks since 2018, lead vocalist and guitarist Mensah tells us what drove the track; "Sunshine was written on a rainy gloomy day and inspired by memories of travelling to Jamaica Barcelona and Ibiza. I wanted to create something that could automatically transport myself and the listeners somewhere else. It's a song about chasing the sun and loving life. The music was inspired by Talking Heads' dancing and funk legends Parliament and Prince. Lyrically, the song is about having a positive outlook on life and living to the fullest. It's also about gratitude to really feel grateful for each day of life. Tomorrow is not promised so let's love the process."

The Baytrees hype has been building gradually with airplay and press coverage from the likes of Complex, The Big Takeover, Earmilk, Amazing Radio, plus many overseas radio stations. Collectively, over the years the members of the band have supported acts including The Sex Pistols, Kano, and even…wait for it…rock legends The Rolling Stones in Croatia, where they played to an audience of 50,000. A stand-out moment for sure!

Coming back to reality, Bayrees will be unveiling more new material over the next few months. Look out in particular for their next single 'Midnight Run', which is very close to the band's heart, as Mensah explains; "It is a song about suicide. Sadly my cousin Marcus Malachi took his life at the age of 27, so I wanted to write a song to raise awareness of suicide in general, but especially within the black community as there is a stigma which surrounds mental health. I want to shine a light on it and ultimately help people in the process. We don't talk enough when it comes to our feelings."

Keep it locked on Baytees' social media for updates of new music and gigs.

Website Instagram Twitter YouTube Spotify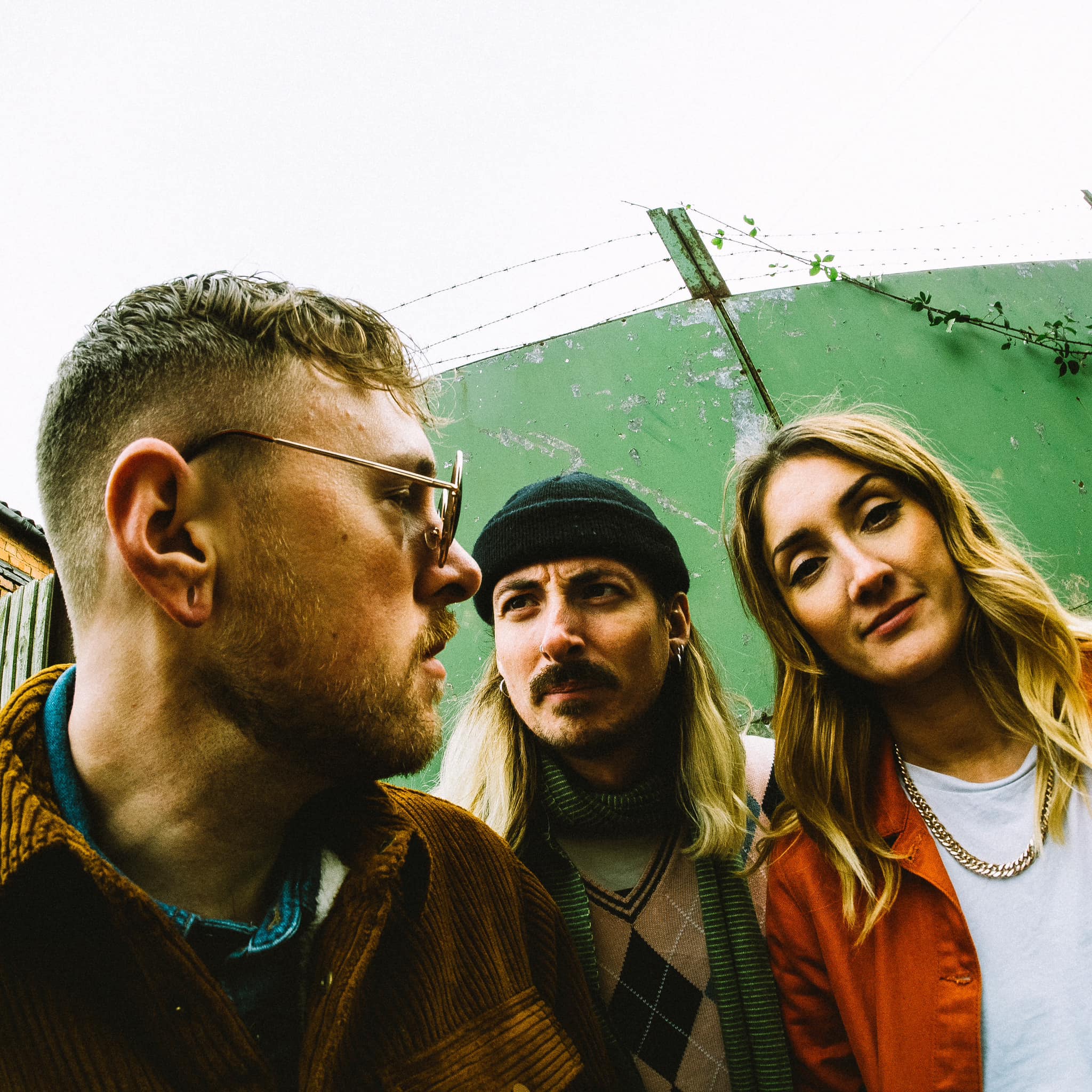 snake eyes - 'no one is truly cool'

With ear splitting guitars, obnoxious feedback, boisterous drums and infectious choruses, Brighton trio snake eyes don't take any prisoners. Coining the self-made genre 'gritpop', as their influences land somewhere between the realms of Nirvana and Blur, recent single 'no one is truly cool' was released on Alcopop! Records last month and is an energetic, juggernaut of a track.

Vocalist and guitarist Jim divulges about the seed which germinated into the song; "I met a bloke in a band I like at a festival after separately having a really lovely chat with one of their bandmates. He was stand-offish and, to be honest, a bit of a pr*ck, giving proper "too cool for school" vibes. The whole exchange left a bad taste in my mouth. 'no one is truly cool' is a song about respect for yourself and others (or a lack of it). In a time when most people are living their lives through their phones, it's important to remember that nobody is cool all the time. Even Keith Richards puts down the whiskey and cigs sometimes and watches 'The Last of Us' in his pants with a bowl of Nik Naks like everyone else." Preach.



Having already started to cement a reputation on the live circuit with support slots for Delta Sleep, Don Broco, Gender Roles and more, plus sold out shows in Manchester and Brighton on their debut headline tour, and 2 European tours, it's a total no-brainer that you should catch them live if you haven't already.

Coming up shortly are slots at Lumefest at Camden Underworld on 15th April, plus Teddy Rocks Festival on 28th April. Beyond that, they have slots at Truck Festival, New Rock City Festival, Sound of Suburbia, The Great Escape and more.

For updates on new material and more gig and festival dates, keep an eye on the snake eyes' socials.

Website Linktree Facebook Instagram Twitter YouTube Spotify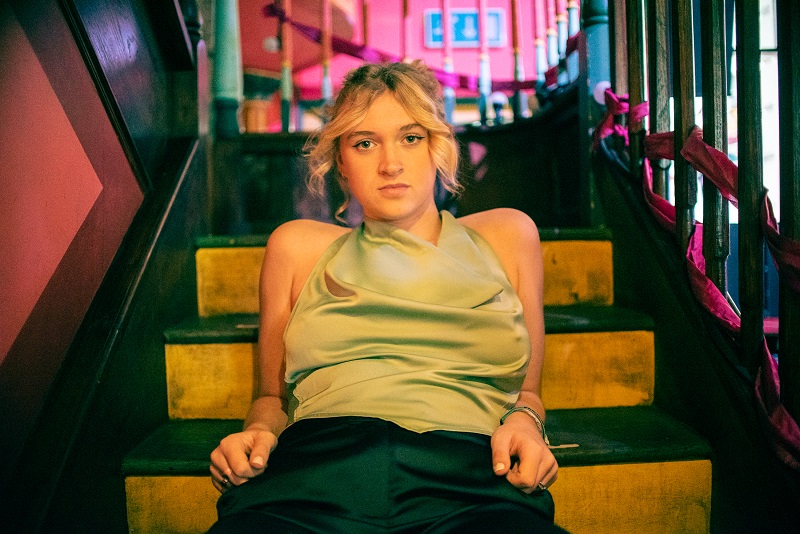 Maisy Grace - 'I Never Needed Anyone'

The first of many songs that Maisy Grace, Cornish singer songwriter and multi-instrumentalist, is about to bestow upon us over the coming months, latest single 'I Never Needed Anyone' is a stylish, neo soul jam with fresh, crisp beats and adorned with Maisy's effortlessly gentle vocals streaming her trademark honest, earnest lyrics.

After joining forces with producer Kouncilhouse, Maisy has been infused with creative motivation, so much so that a debut album will be unveiled in June. Speaking about her collaborations with the producer, she says "We've been aware of each other for a few years but last year we finally managed to start something going with his single 'Circles' featuring me. We enjoyed the process so much that we decided not to stop!"

So far Maisy's music has received rapturous praise from the likes of NOTION, Essentially Pop, Listen With Monger, CLUNK and Reflector Magazine. Her debut EP 'Sidelines' also received airplay from BBC 6 Music Introducing's Tom Robinson.

Although still in the early stages of her career, 18 year old Maisy has already performed at a whole host of festivals including Leopallooza, Boardmasters, Rock Oyster, Tunes In The Dunes and Great Estate.

She has more festival slots in the pipeline this summer at Shindig Festival and St. Ives Food & Drink Festival, plus some gigs in the calendar throughout the Southwest. And be sure to look out for her next single 'Break It Down', due to drop later this month.

Photo credit: Kieran Webber

Website Instagram Twitter YouTube Spotify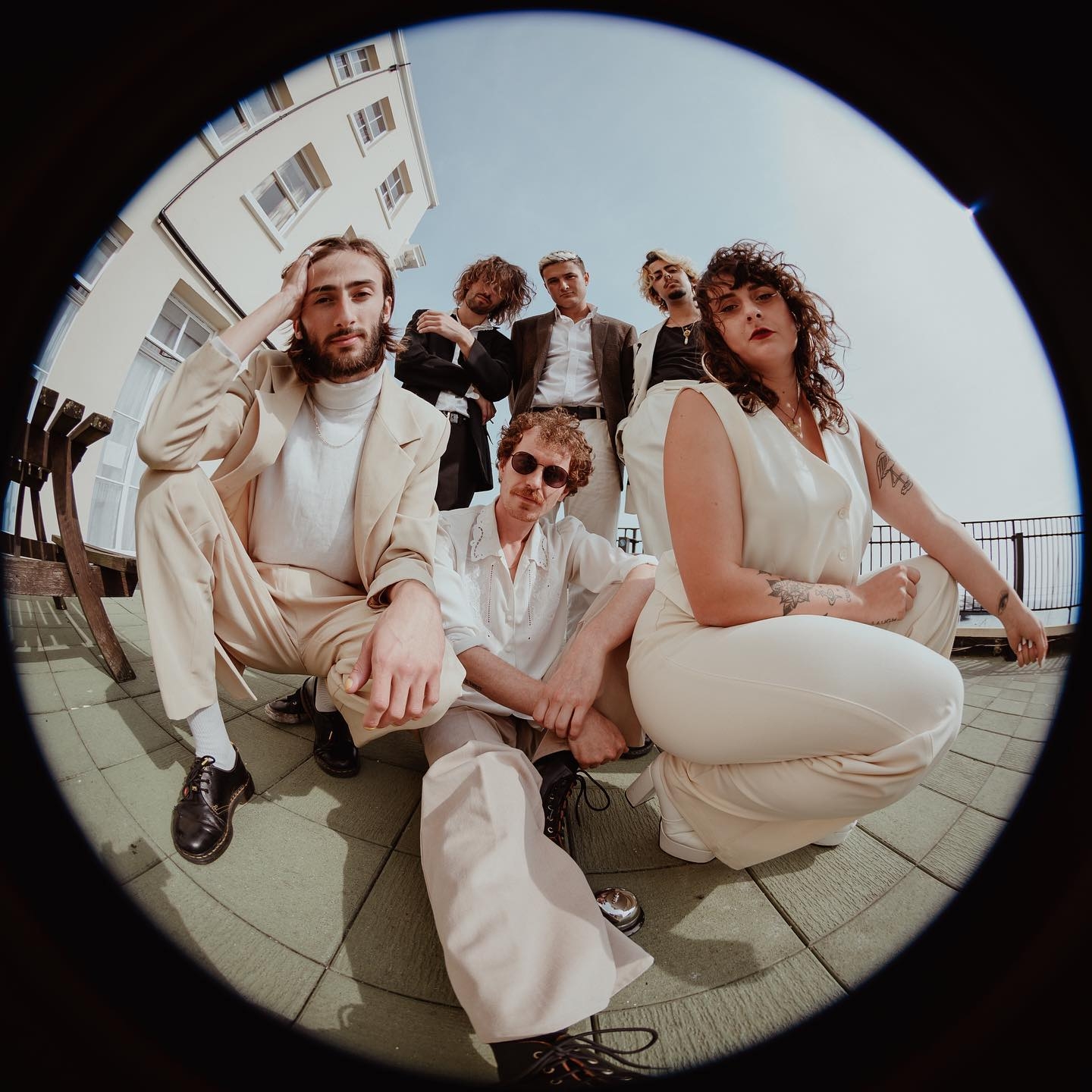 Room Service - 'Cosmos - Somewhere between the Sun and the Moon'

Rapidly making their mark on the Brighton music scene, six-piece Room Service have an eclectic sound which embraces psychedelia, disco and funk, although their latest single 'Cosmos - Somewhere between the Sun and the Moon' is rooted at the mellow end of the spectrum, as they tell the tale of Percy, a robot looking for signs of alien life, who has just landed on Mars.

The band became deeply moved by the idea of this lonely robot wandering the deserts of a distant planet and couldn't help but see themselves in a similar light. They crafted a song that captures the melancholic nature of life and discusses what meaning could be found in a universe without meaning. Recorded in 2022 at South Lanes Studios, swirling vocals, twinkly guitars and jazz-textured trumpet solos make for an easy, unruffled listen.

Following a couple of sold-out, well-received shows at the Hope And Ruin in Brighton and London's Roadtrip & The Workshop, Room Service are eager to stretch their legs and try their sound on different crowds across Britain. They also plan to build on impressive reviews from Brighton Source magazine and Sussex Music Magazine, plus airplay from Amazing Radio and Slack City.

Their debut 5-track EP looks likely to drop sometime in Spring/Summer so keep your ears to the ground for more material over the coming months.

Facebook Instagram YouTube Spotify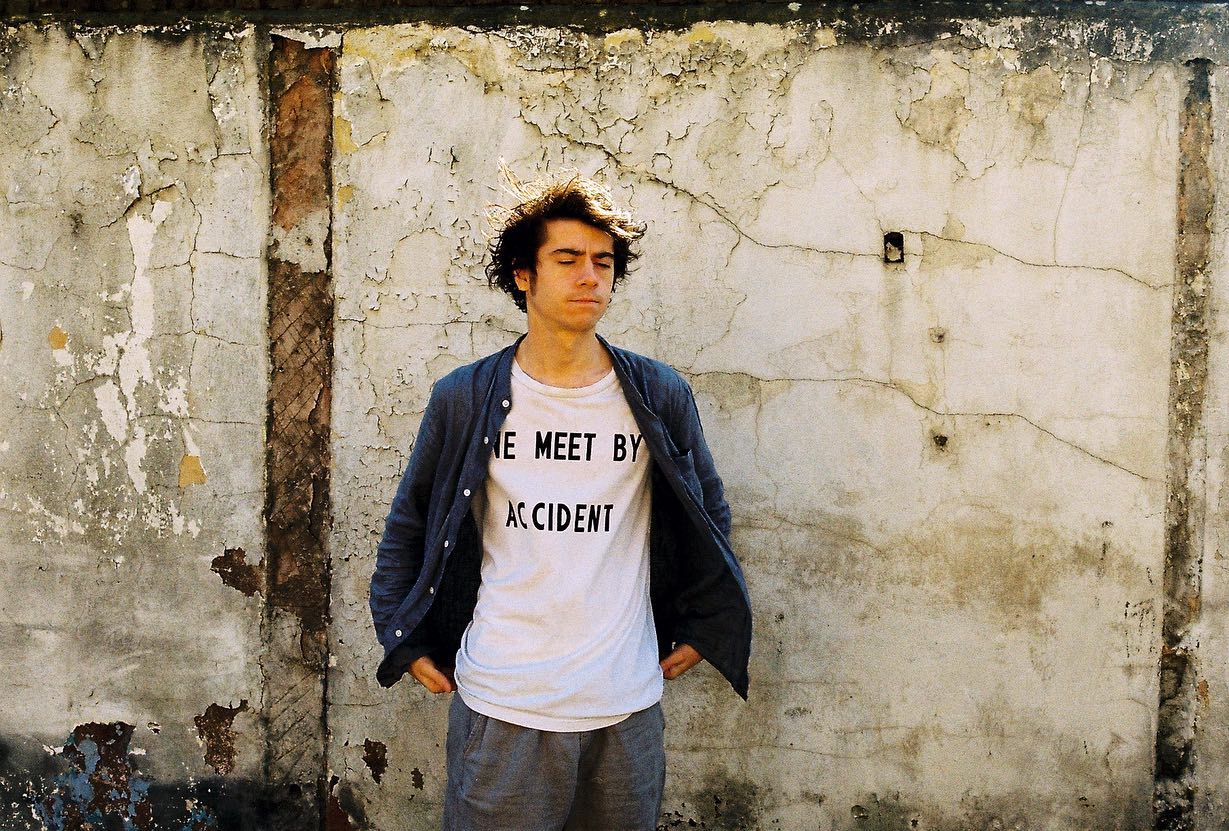 Theo Adler - 'Guide to the Living'

Drawing influence from Blues, Downtempo and even Hip-Hop, Theo Adler has created a sound he likes to describe as 'urban Brit-Pop/Rock fusion'. Since taking up guitar and piano at 5 years old, the London based singer songwriter was inspired to start writing his own music after hearing Ben Folds Five's 'Whatever And Ever Amen'.

In 2019, Theo started collaborating with producer Luke Potashnick at his new studio, The Wool Hall, in Somerset which has been previously occupied by Tears for Fears and Van Morrison, and has seen the likes of The Smiths, Joni Mitchell, The Rolling Stones and Paul Weller passing through.

'Guide to the Living' is the infectious, lilting result of their collaboration and Theo tells us a little more about the track; It's a song about humility. It came about through some songwriting experiments I was doing at the time, might've been a Neo-Soul, UB40, Talking Heads phase. My producer Luke Potashnick said was really excited about it and wanted to get it recorded, so we took the song to the studio. I brought my keyboard and we made the record."



Having recently played 3 headline shows at London's Troubadour alongside his 5 piece band, Theo is keen to expand his radius and take on more of the UK's gig venues and some festival stages too.

His brand new single 'Big F**king Rocket' is out now, and there are more tracks from his sessions at Wool Hall ready to be unleashed too, so make sure Theo is firmly on your radar.

Website Facebook Instagram Twitter YouTube Spotify


How do I get featured on the Spotlight blog?
Our Spotlight blog is compiled every month from fresh new music submitted to us by our members. We want to hear from you!

We select 5 of the best tracks from our members to champion on Spotlight. As well as being featured on our new music blog, your track will also be played on our monthly Reform Radio show, get a free release package from CD Baby, plus the 5 tracks are also forwarded onto a select bunch of music industry professionals...including folks from Big Life Management, Club Fandango, Decca Records, Memphis Industries, Rocksound, DIY Magazine, Transgressive Records and The Great Escape. Find out more about Spotlight here.

To be in the running you'll need to sign up as a member to The Unsigned Guide, then follow the instructions in your Welcome email to submit a track for Spotlight consideration to us.

Members of The Unsigned Guide get access to our huge directory of 8,000 UK music industry contacts, spanning 50 areas of the music business. Check out our quick video to find out more about the directory & other services we provide to help emerging bands and artists.



---
Tags
Emerging and unsigned bands and artists can submit their song for Spotlight tastemaker new music blog