The Unsigned Guide Spotlight: July
Blog by Louise Dodgson under Artist Managers, Creative & Branding, Finance, Law & Music Business, Live, Media, Music Publishing, Music Training & Careers, Record Labels, Recording & Production, Selling & Distributing Your Music

The Goa Express – 'The Day'

Relocating from the stirrings of a mini-indie revival in the towns of East Lancashire, The Goa Express have moved up a gear since planting new roots in Manchester. They've gained a reputation as exhilaratingly visceral live performers; sharing a stage with the likes of Cabbage, YAK and The Orielles, as well as headlining one of their own shows in Manchester. There is an urgency in their recorded work to match and their fuzzy indie psych has is revered BBC Introducing and Amazing Radio's Shell Zenner.

'The Day' is an explosion of indie pop - infectious but grippingly rough around the edges. Sonically, the track spans the decades, with 60s jangly guitars, 80s synths and 00s New York inspired vocal inflections all stirred into the indie soup. The lyrics riff on the art of seizing the day whilst everything falls apart, spurred on by a new wave rhythm of juddering intensity.

Recorded at Champ Zone by producer Nathan Saoudi, the choice of track and the production paid off, "It captured the band as a whole, the lyrics are very relatable to us all too. It's about moving to Uni and dealing with everything that comes with it." Still, behind their uncompromisingly confident sound, there is a humility to their steadily growing prominence, "It's a surreal little feeling to be playing with bands and artist that we've looked up to."

Following on from its premiere last month on Little Indie Blogs, 'The Day' will be released on all digital platforms on Friday 5th July. The band have been spurred by the response to the single so far and are looking to keep live shows and new music at the top of their agenda. They're next hitting the stage at Blackthorn Music Festival on 19th July.

Facebook Twitter Instagram YouTube Spotify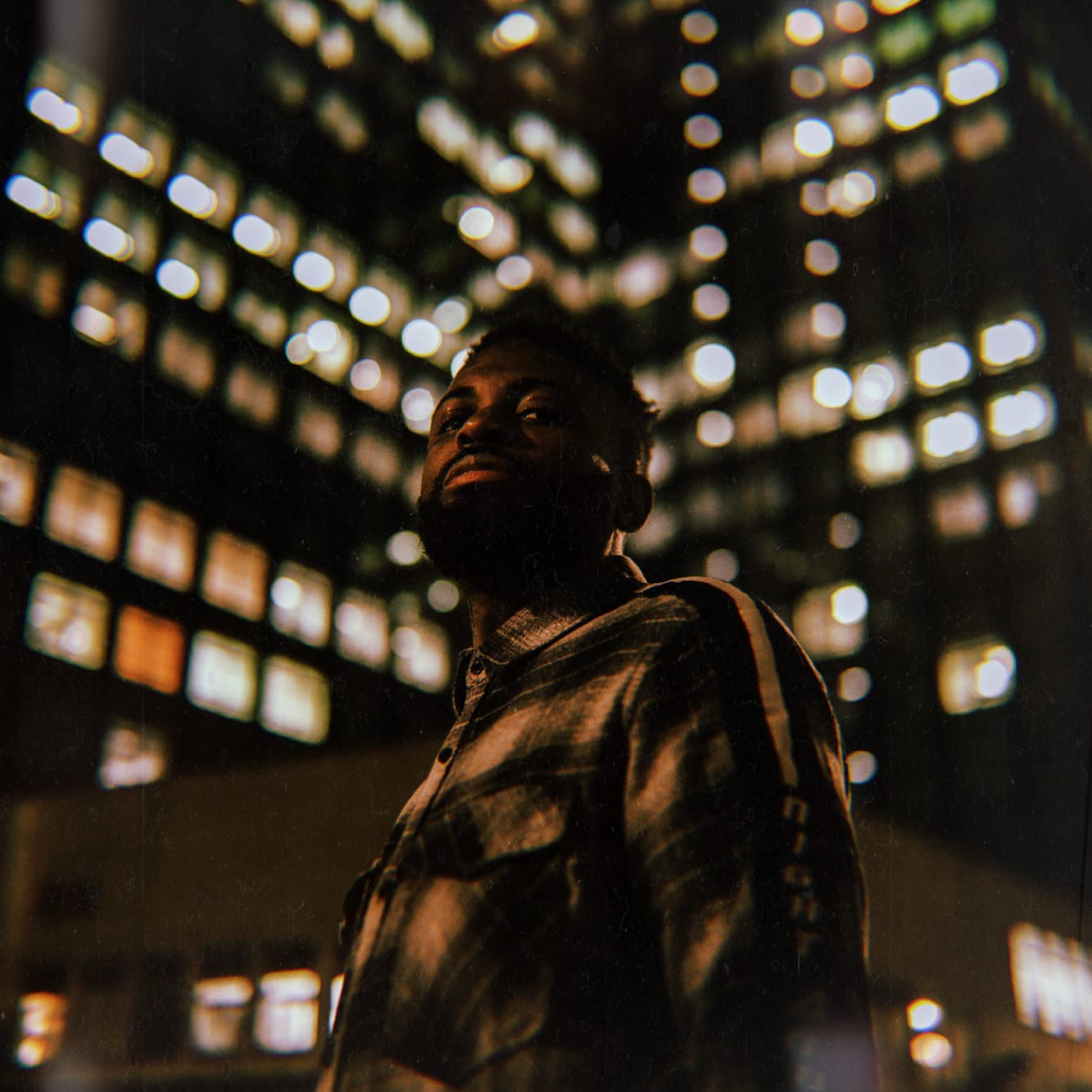 MAEAR – 'Still Offended'

MAEAR is no stranger to the limelight. As one third of hip-hop collective, Jungle Brown, he has performed to 5,000 people at Glastonbury as their music accumulated almost 2 million streams across digital platforms. Jungle Brown are still keeping busy but MAEAR doesn't shy away from hard work, and is doubling down with work on his own project.

MAEAR keeps it in the family with help from his Jungle Brown bandmate, Tony Bones, who provides the production for his work. Together, they nod to a range of hip-hop, trap and house influences, but the project is carried more by energy than by style, "The energy is about confidence, growth, personal and material success as well as introspect."

'Still Offended' takes an interesting stand against political correctness and cancel culture, a subject that animates MAEAR:

"Political correctness, oversensitivity and cancel culture are all forces that destroy the character of society. I created the track as I started to feel I was shrinking myself and censoring who I was due to fear of repercussion. I felt like I was shrinking my character and not being myself. The track motivated me to break out of that cycle and find the strength to resist to the pressure."

As if his current workload isn't enough, MAEAR is looking to see out the year with another EP and a socio-political book planned to coincide with a full length release, "The point of the book is to dive deeper into the messages in the music that often get overlooked. It acts as a template for thriving in the next decade, many different perspectives and ways to look at current affairs and how we can move forward as a culture."

On top of all this, Jungle Brown release their second album, 'Full Circle' in September. You can keep track of MAEAR's many goings on via his Facebook page below.

Website Facebook Twitter Instagram YouTube Spotify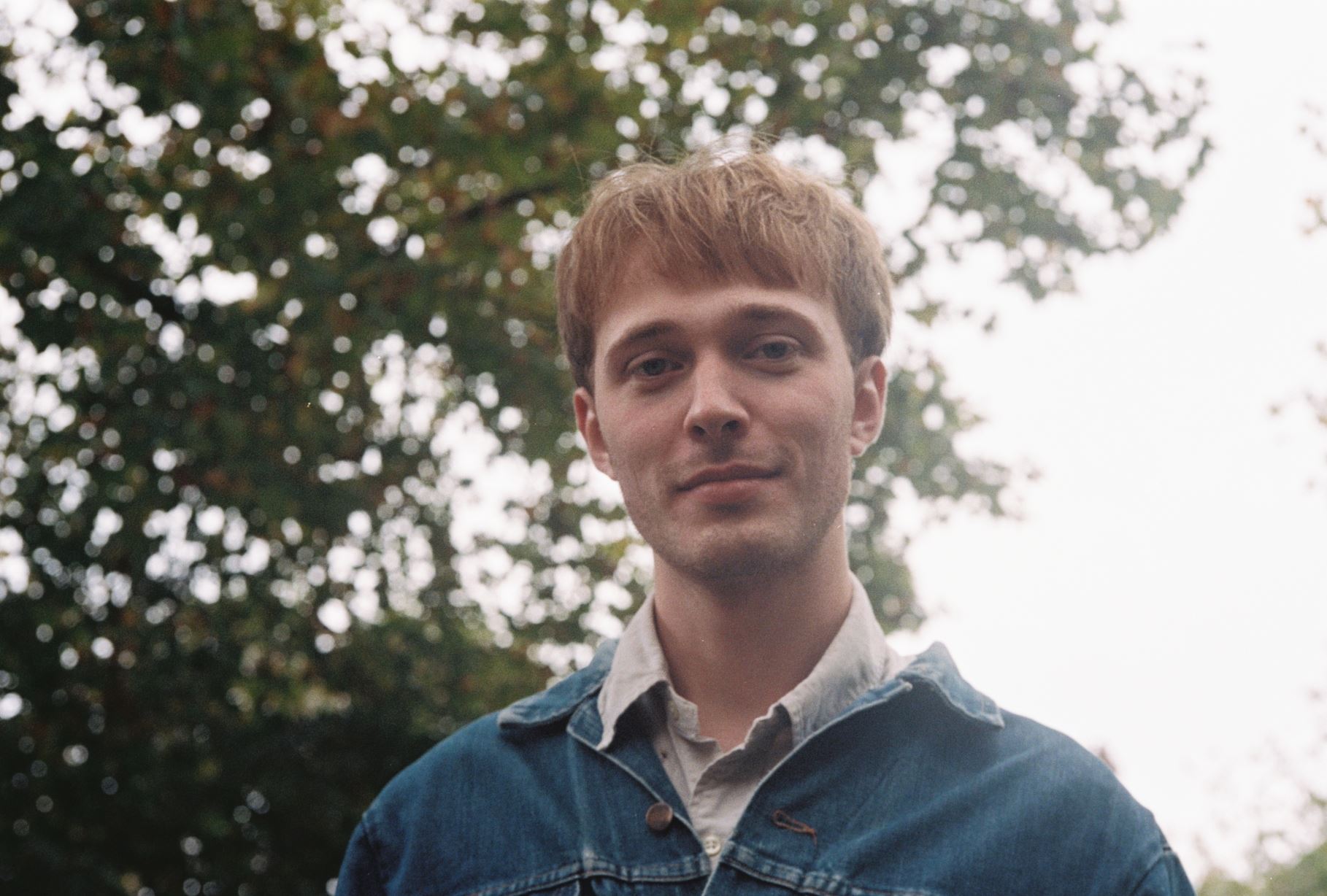 John Myrtle – 'Foggy'

John Myrtle never really expected that any of his music would be officially released. Starting out recording songs in his bedroom and putting them online for friends, his well constructed lo-fi guitar pop has seen him picked up by Sad Club Records/Bingo Records for his next EP, 'Here's John Myrtle'. He's already had BBC 6 Music's Marc Riley's stamp of approval and often finds it "funny that it has gone this far".

Mainly, it has gone this far because he writes rare and charming musical musings. His latest single, 'Foggy', is no exception to that rule.

From the carefree harmonies to the vintage thud of the snare, everything about this laid back bedroom number transports us back to the 1960s. Nothing about the musically induced time travel feels forced. John has dived so deep into the songwriting of the era that 'Foggy' sits comfortably alongside the sounds that inspired it. His love of the decade led directly to the songs conception, "I was singing Sunny by Bobby Hebb and thought I'd swap it… And that's where it comes from."

Its 7/8 time signature and need for a bejewelled cloak of nostalgia made for a tricky recording process. With help from his talented band of friends and mix engineer Louis Milburn, the track was eventually captured as intended, "I had to record it a lot as I never really seemed to get it to sound right. I thought I'd given up on it but, luckily, tried to record it one more time and it came out perfect."

The EP is out on 26th July and you can pre-order it digitally, on vinyl or on cassette now via Bandcamp. He'll also be supporting the release with a 7 day tour across England, which you can find full details of on his Facebook page below.

Bandcamp Facebook Instagram Spotify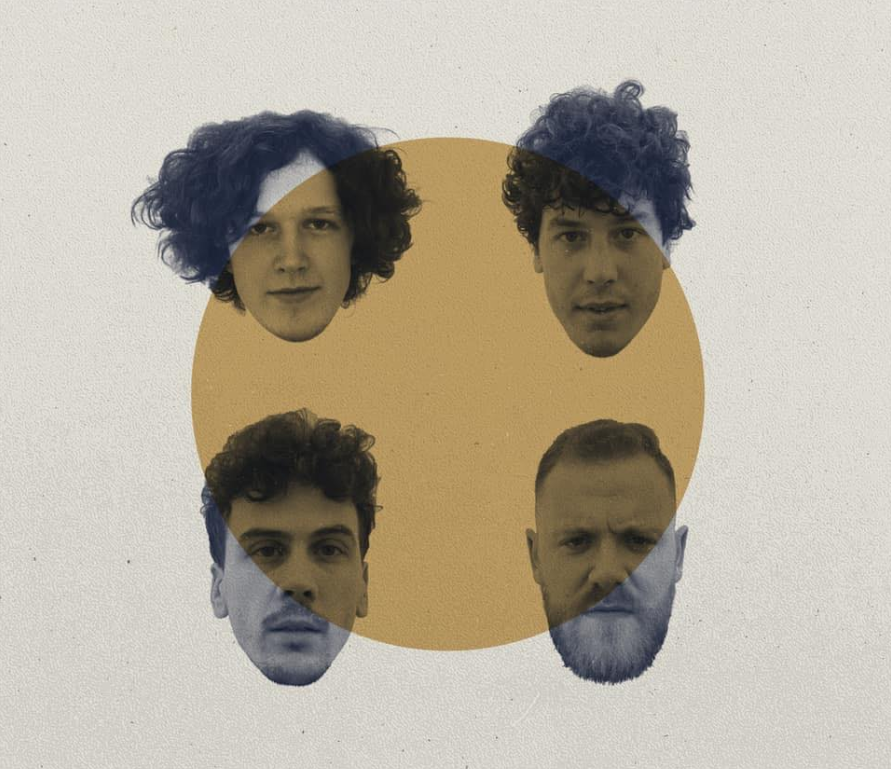 The Jjohns – 'You Follow Me'

Jangly melodic indie heroes The Jjohns certainly have the knack when it comes to creating laid back, infectious earworms. Building a strong following in their hometown Liverpool with local exposure from the likes of BBC Radio Merseyside, Radio City and Getintothis, they are more than ready and capable to break out into vaster territory, as support slots for Circa Waves, Kyle Falconer, plus a performance at Y Not Festival demonstrate.

The lilting pop feel tinging The Jjohns music is no accident; the band readily admit they can't help but soak up the vibes of Liverpool's amazing musical heritage – The La's, Cast, Gerry & The Pacemakers, and of course The Beatles, have all contributed to their collective influences.

Penned by vocalists/guitarists Michael and Dominic, our chosen song 'You Follow Me' also draws wider inspiration, as Michael tells us: "I was into Mac Demarco when I was writing this and I liked his direct style, simple neat chord progressions with the odd surprise."

Another single 'Wreckage' is due to be put out next, and the band hope to team with The Samaritans for the release to raise funds and awareness for the charity. Look out for them on the live circuit too, as they play Dee Rocks in Chester and Blackhorn Music Festival in Manchester over the coming weeks.

Website Facebook Twitter Instagram YouTube Spotify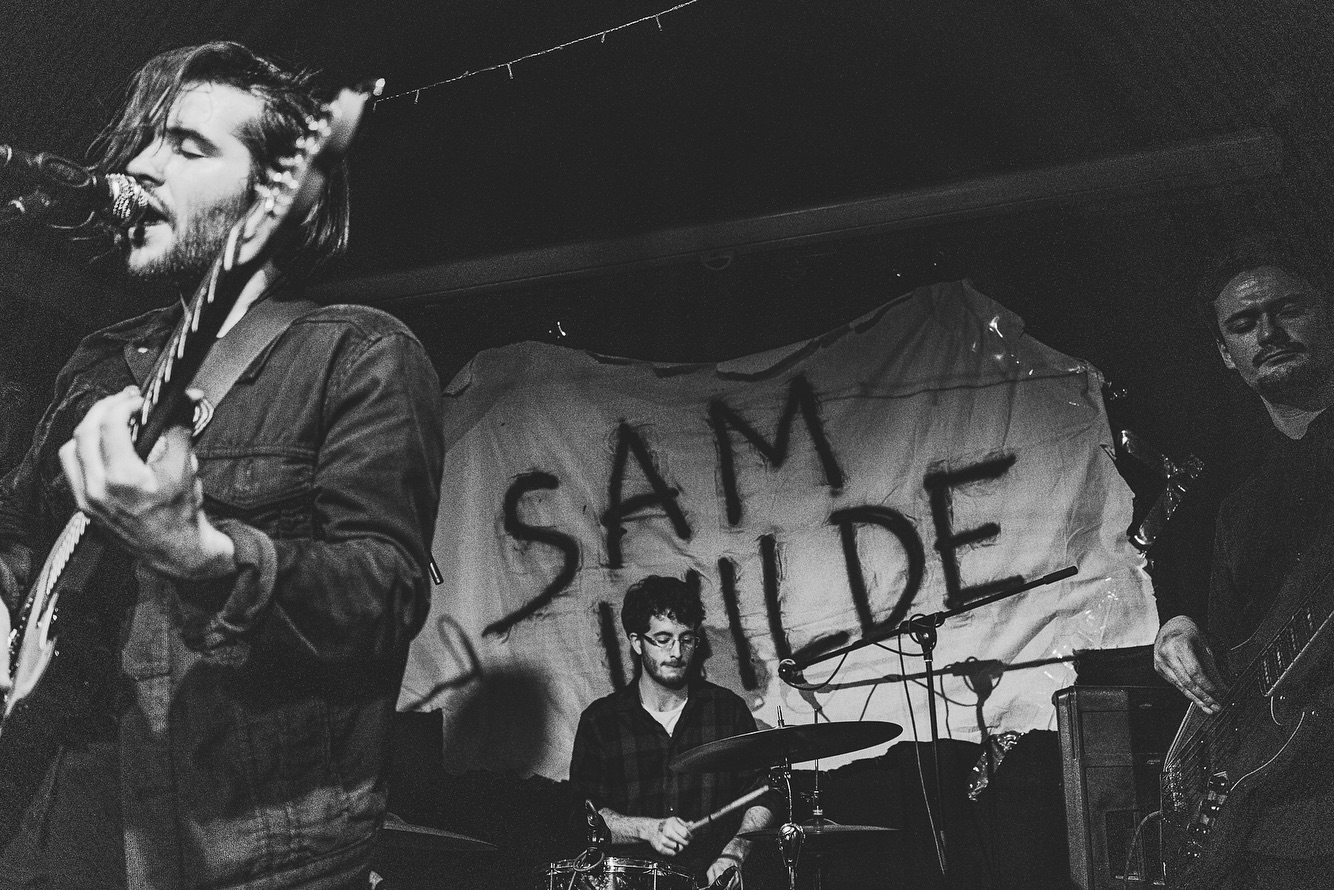 Sam Wilde – 'On The Run'

Leeds singer songwriter Sam Wilde has been revelling in support for his latest single 'On The Run', which was picked up and premiered by Clash Magazine and has received airplay from BBC Introducing in West Yorkshire.

It's hardly surprising as his indie rock sounds are irresistibly catchy, underpinned with an anthemic pop sensibility but injected with a bluesy, gnarly edge by Sam's lo-fi drawling voice.

On the subject of 'On the Run' Sam sheds light on the song's meaning: "It's really about the struggle of over thinking situations. It's better to face your fears head on rather than run away, especially when those fears may have only been made worse in your own head."

Next on the agenda for Sam is an imminent single release - all we can say is keep your eyes peeled on 26th July. And he'll be battling it out at Futuresound's live competition to bag a slot at this years Leeds/Reading Festivals. Fingers crossed - we know he'll be a terrific addition to the bill!

Website Facebook Twitter Instagram YouTube Spotify
How can I get featured on the Spotlight blog?

Our Spotlight blog is compiled every month from fresh new music submitted to us by our members. We want to hear from you! We select 5 of the best tracks from our members, so if you want to be in the running you'll need to sign up to The Unsigned Guide then follow the instructions in your Welcome email to submit a track for Spotlight consideration to us.

As well as being featured in our new music blog, your track will also be played on our monthly Amazing Radio show and also forwarded onto music industry professionals including folks from Big Life Management, Club Fandango, Decca Records, Memphis Industries, Rocksound, DIY Magazine, Transgressive Records and The Great Escape. Find out more about Spotlight here.

Members of The Unsigned Guide get access to our huge directory of over 8,500 UK music industry contacts, spanning 50 areas of the music business. Check out our quick video to find out more about the directory & other services we provide to help emerging bands and artists.
---
Tags
Unsigned and emerging bands and artists feature on The Unsigned Guide Spotlight new music blog