The Unsigned Guide Spotlight: April
Blog by Louise Dodgson under Artist Managers, Creative & Branding, Finance, Law & Music Business, Live, Media, Music Publishing, Music Training & Careers, Record Labels, Recording & Production, Selling & Distributing Your Music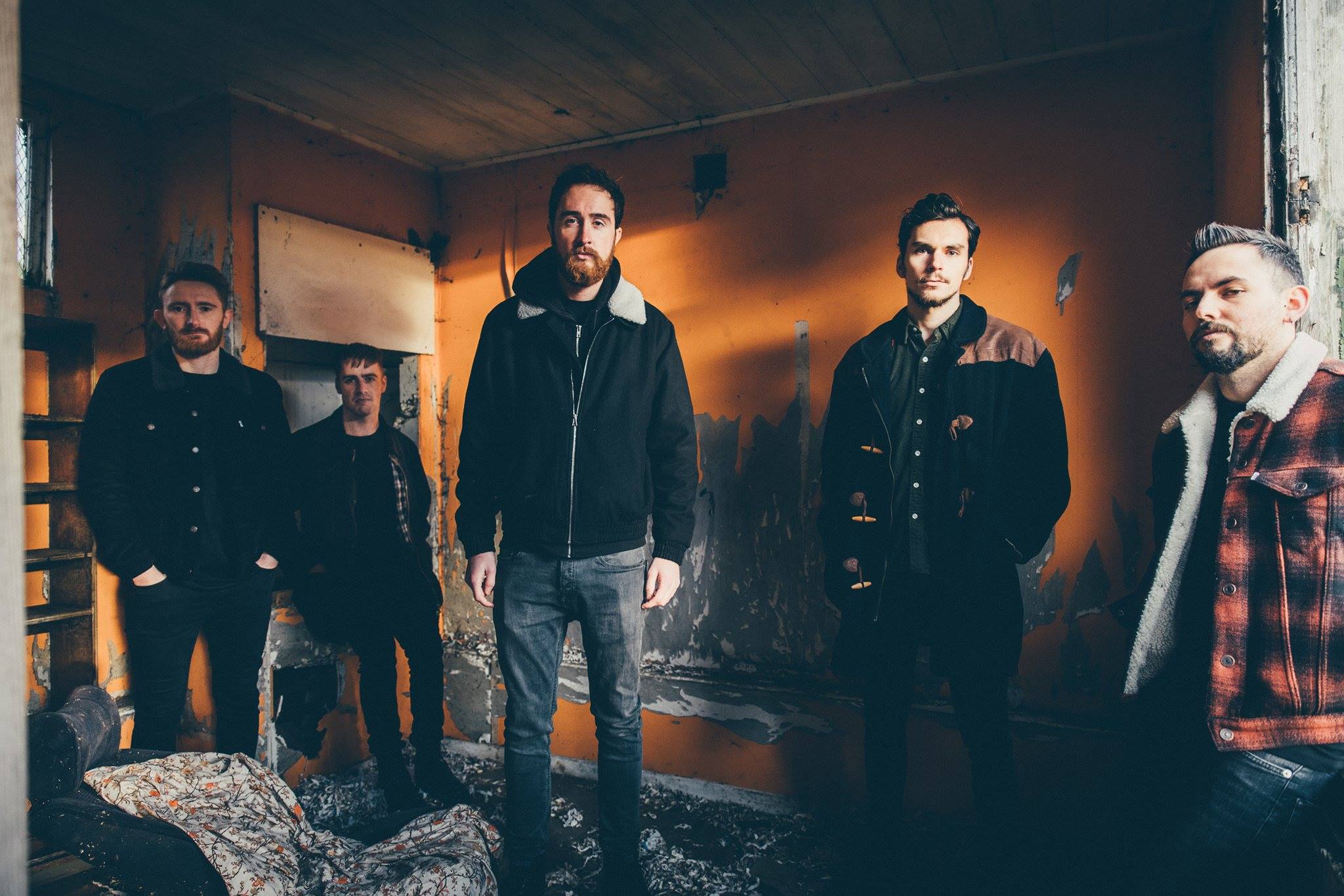 Foreignfox – 'Birthday Flowers'
Although on the surface an irresistibly upbeat, radio friendly, toe-tapper of an indie anthem, 'Birthday Flowers' masks a much deeper and darker topic at its core, but Dunfermline band Foreignfox always endeavour to bring an element of hope to everything they create, nestled amongst their honest songwriting and soaring guitars.

Frontman Jonny shares the poignant story behind 'Birthday Flowers': "I was asked a couple of years ago by a former band mate to write a song about his late brother. It took me a long time to build up the courage to approach it, but it was something I felt I needed to do. It speaks to gambling addiction and the effect that can have on a person. I think at its heart, Birthday Flowers is one brother's dedication to another, so I had to be respectful of that."

Currently at home on the Scottish Fiction label, the single was released on 15th March, and the four-piece will be hitting the road from 13th April, using these gigs as a welcome opportunity to try out some new material live.

As is the rite of passage for many Scottish acts, playing at T In The Park festival was a high point for Foreignfox, but they also count their first vinyl release as a defining moment too: "The thing I'm most proud of to date is releasing our first ever 12" record. It's been a long held ambition to have a real tangible release that people can have forever. What MySpace has recently brought to light is the real possibility that years of information and digital music can be wiped from existence in the blink of an eye - reminiscent of the library of Alexandria, so It's something I found important to achieve."

As well as their run of live dates, you can also catch Foreignfox at Party At The Palace and Outwith Festival later in the year. And you'll be pleased to hear a full length release is in the making so there's yet more visceral, fresh music afoot from the Foreignfox stable.

Bandcamp Facebook Twitter Instagram YouTube Spotify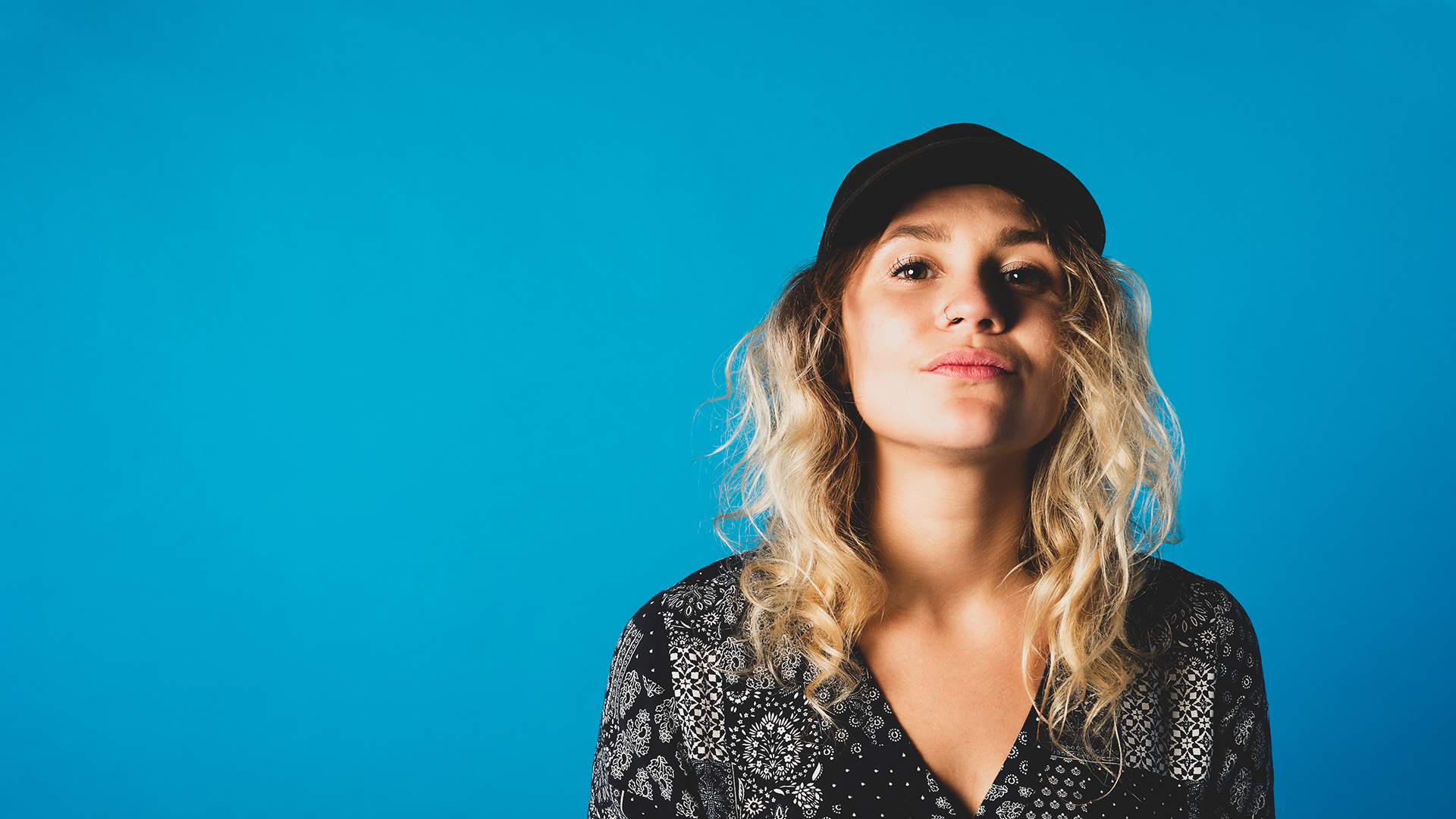 Chloe Castro – 'Drunk'
After honing her skills on Durham's busking circuit, Chloe Castro's soulful street performances soon amassed a strong YouTube following. As she moved from the street to the small screen in 2016 for an appearance on 'The Voice', it was clear that Chloe was on track for bigger things. She was forced to withdraw in the quarter finals due to health reasons and has been forced to do a little rebuilding since but - judging by the assured nature of her latest single, 'Drunk' - this setback could yet serve as a blessing in disguise.

Recently aired on Huw Stephen's BBC Radio 1 Introducing show, 'Drunk' sees Chloe shunning a one-sided relationship and moving on before attachment becomes infatuation: "I was seeing this guy at the time that clearly didn't like me as much as I liked him and I think 'Drunk' was my way of moving past that. We made this beat one day and it just seemed to fit with how I felt... I think within a matter of hours we had the whole song down."

Chloe labels her distinctive brand of Soulful Pop as, "spare-bedroom-laptop-soul", and the adept but understated production definitely lends a down to earth feel to proceedings. A special mention should go to co-writer/producer Jake Kano, engineer John Martindale and fellow Kaleidoscope act and ex-Spotlighters SHIELDS for hitting the nail on the head when it comes to the track's arrangement, performance and production. The spaced out beat and staccato chord hits make for plenty of interesting dynamics. Similarly, the elastic nature of Chloe's vocal provides some delicious variation in melody, whilst retaining an irresistible infectiousness.

'Drunk' hits all the usual major platforms on 12th April. If you'd like to pre-save the track, you can click here [https://presave.io/t/drunk]. There's plenty of top secret stuff going with Chloe behind the scenes, so give her a follow at your favourite social media place to stay in the know.

Website Facebook Instagram Twitter YouTube Spotify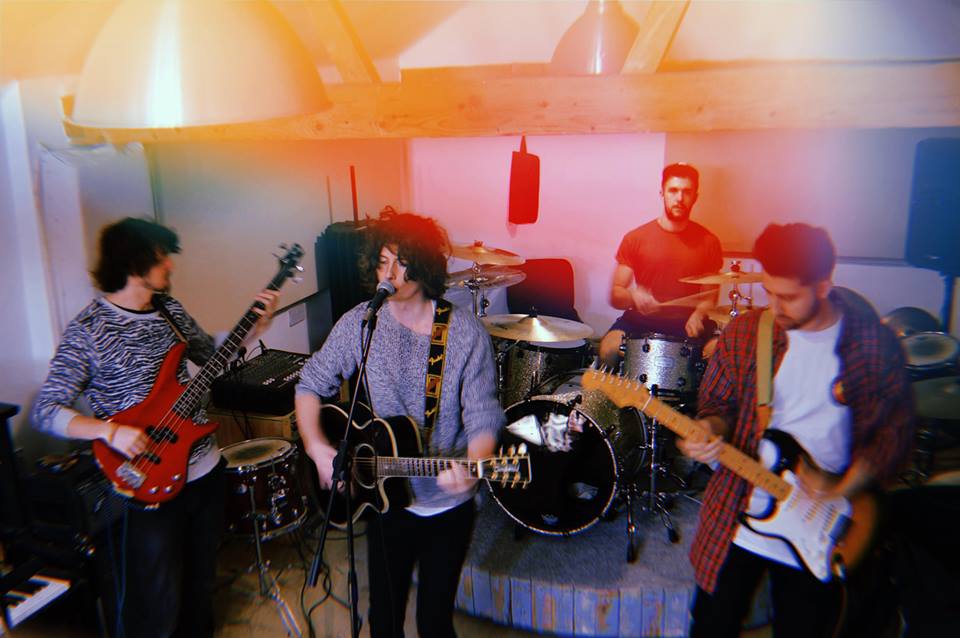 Wilding – 'The Other Side Of The Fence'
Wilding describe themselves interchangeably as psychedelic Britpop or 'Shambient' (their invented term for shambolic and ambient). Whatever their genre may be, it is working for them. Their versatile sound has landed them national radio airplay on the BBC, festival slots alongside Feeder, The Kaiser Chiefs and The Hoosiers, and features on a number of US podcasts. They're game for more success with their latest EP, 'Soul Sucker'.

We've been listening a lot to the EP's 2nd track, 'The Other Side Of The Fence', which takes a look at separation: "It describes that feeling of not being able to get to someone. It tries to capture a sinking feeling, which is probably why it ended up becoming something of a sea shanty."

There is a bittersweet thread running through 'The Other Side Of The Fence', but any seasickness is averted thanks to its effortlessly smooth delivery. A crooning vocal sits on top of delicate keys and a playful drum beat that belies the song's content matter. This honeyed coating is just what's needed to pull the listener in, and Wilding's witty lyrics are more than worth sticking around for.

The band are currently planning for the summer months and have live shows and festival slots in the works. They're also looking to launch a brand new track in the meantime to take on the road with them, so make sure you don't miss that.

Bandcamp Facebook Instagram YouTube Spotify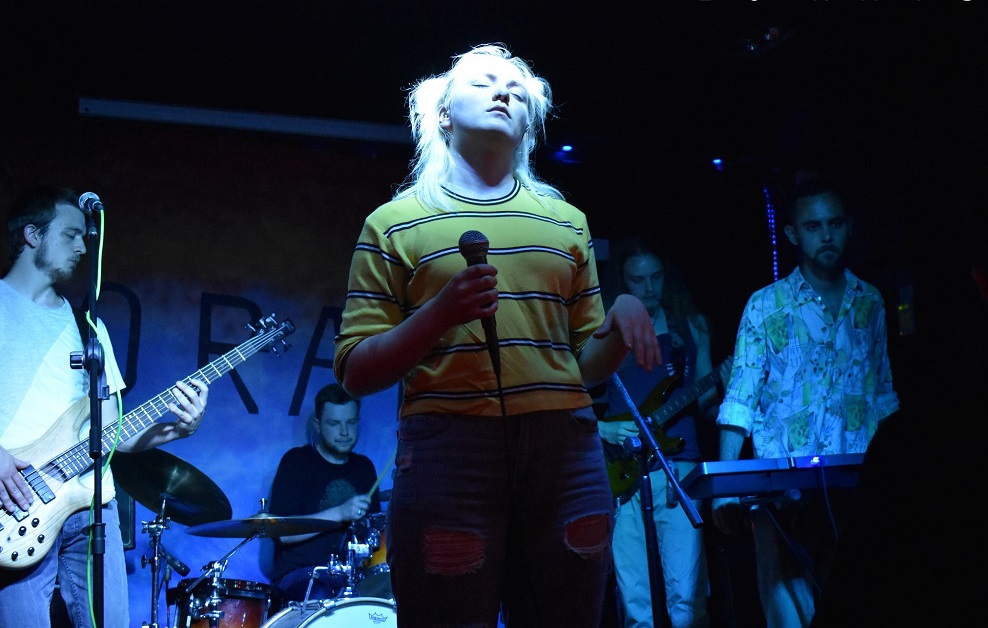 Lo Rays – 'Danger Zone'
Merging catchy melodies, heavy breakdowns, unpredictable rhythms, and intense vocals that fluctuate from saccharine to scowling within moments, Glasgow's Lo Rays are riding atop the wave of guitar bands of distinction who have emerged from the city over the years.

Laura, the lady behind the oscillating vocal skills, tells us more about the origins of our chosen Spotlight track: "Danger Zone is about flirting with harmful temptations in order to escape feeling lonely. I wrote it after moving to Scotland when I met many new people but felt very isolated. During this time I got caught up emotionally between the decision I had made and what I was leaving behind. I came up with the lyrics and melody, and Kyle (our guitarist/synth-player) came up with the distinguishable guitar riff."

Having carried out a tour around Scotland, a DIY undertaking funded and organised entirely by the band, Lo Rays were without doubt ecstatic to sell out gigs in cities they hadn't previously played in. Their live achievements don't stop there, with support slots for Wild Front and Estrons also under their belt.

During the coming month, you can see Lo Rays playing at Glasgow's Broadcast and Sneaky Pete's in Edinburgh, plus they'll be busy filming their first music video too. New material is in the pipeline, and an electronic twist has been hinted at, leaving us tantalisingly intrigued to hear what's next in store for Lo Rays.

Facebook Twitter Instagram YouTube Spotify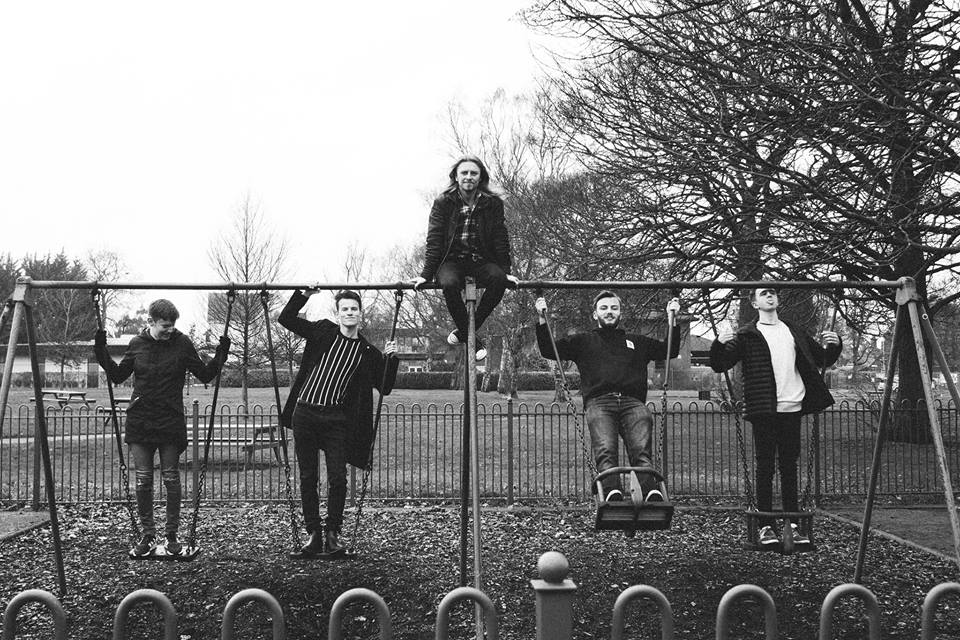 Karkosa – 'Mango Tree'
Taking their cues from Catifish & The Bottlemen and The Amazons, Karkosa produce anthemic indie infused with subtle synths and riffs aplenty. A globetrotting 2018 saw them land in South Korea for the Zandari Festival - off the back of which the band signed with the Korean-based Beeline Records. Following return to South Korea and a sold-out headline show in February, Karkosa are back in the UK to promote their latest single, 'Mango Tree'.

Mango Tree's summery indie arrives just in time as it waves goodbye to the dark winter months and drives us cheerily towards the warmer weather. Spiky guitars and a sprightly vocal are placed at the forefront in true jangly, indie pop fashion but the band enjoys toying with the form. They shake things up like a July Orangina with harder hitting, buoyant interludes littered throughout. There is also a depth to the song which ensures that Mango Tree retains more than just an immediate appeal: "Mango Tree is about someone that talks the talk but doesn't seem to walk the walk! There are a lot of empty promises in this industry."

More music is on its way after some fruitful recording sessions in South Korea. Karkosa also have a run of UK dates on their way, you can catch them at the below places in May. Grab your tickets from their website.

May 27th - Nottingham @ Rescue Rooms
May 29th - London @ Dublin Castle
May 30th - Guildford @ The Star Inn
May 31st - Birmingham @ The Castle & Falcon (BBC Introducing Showcase)

Website Facebook Twitter Instagram YouTube Spotify


How can I get featured on the Spotlight blog?
Our Spotlight blog is compiled every month from fresh new music submitted to us by our members. We want to hear from you! We select 5 of the best tracks from our members, so if you want to be in the running you'll need to sign up to The Unsigned Guide then follow the instructions in your Welcome email to submit a track for Spotlight consideration to us.

As well as being featured in our new music blog, your track will also be played on our monthly Amazing Radio show and also forwarded onto music industry professionals including folks from Big Life Management, Club Fandango, Decca Records, Memphis Industries, Rocksound, Spotify, DIY Magazine, Transgressive Records and The Great Escape. Find out more about Spotlight here.


Members of The Unsigned Guide get access to our huge directory of over 8,500 UK music industry contacts, spanning 50 areas of the music business. Check out our quick video to find out more about the directory & other services we provide to help emerging bands and artists.
---
Tags
Unsigned and emerging bands and artists feature on The Unsigned Guide Spotlight new music blog