What happens when I submit my music to Spotlight?
Blog by Louise Dodgson under Artist Managers, Creative & Branding, Finance, Law & Music Business, Live, Media, Music Publishing, Music Training & Careers, Record Labels, Recording & Production, Selling & Distributing Your Music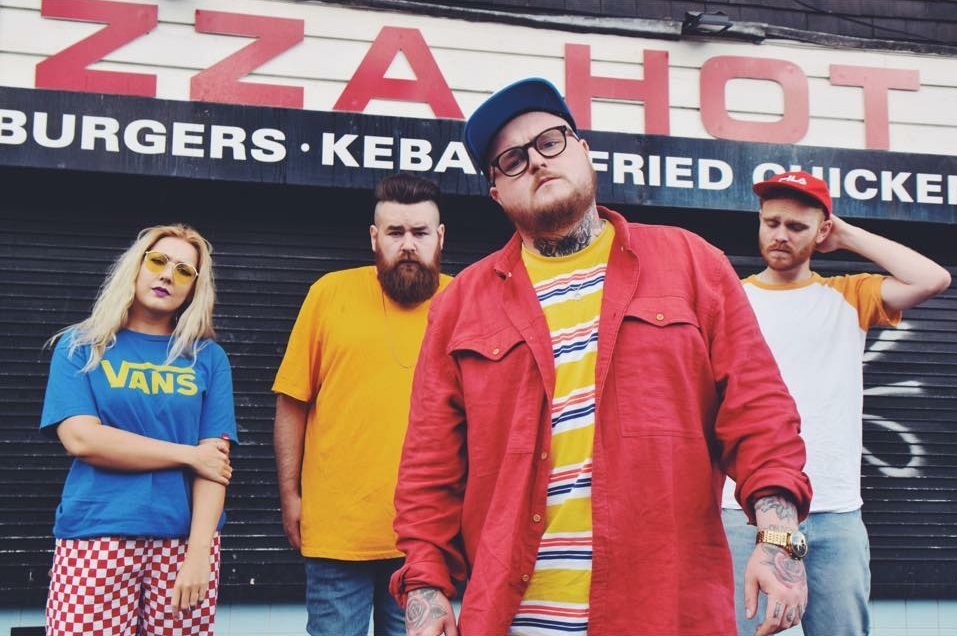 Every month we listen to the tracks sent into us by our unsigned and emerging members, and narrow it down to our top 5 picks deserving of the Spotlight.

The Spotlight selections are posted about on our blog, across social media, and featured in our Spotify playlists. Oh, and we also shout about them to our 21,000 strong mailing list!

That's not all! We also broadcast an hour long show on Reform Radio, aired monthly. As well as playing the 5 tracks featured on our current Spotlight blog, it's also the first place to hear fresh releases from past Spotlight acts.

Selected Spotlight acts will also bag a great free package from CD Baby, including free single and EP/album distribution, plus loads more. Check here for full details.

And finally, you can rest assured we'll be passing on our Spotlight tips to other music industry insiders.


Which music industry insiders will my track be sent to?
A select bunch of 40+ music industry professionals, ranging from managers, gig promoters, PR companies and labels to tastemaker blogs, radio stations and music publishers, are all personally sent our Spotlight tracks every month. They guarantee to listen and if they like what they hear, they'll be in touch!

Check out the full list below:

Alan James PR (Alt-J, JAWS, La Roux, Swim Deep, Tim Burgess & more)

Alcopop! Records (Johnny Foreigner, Get Inuit, Tellison, Fight Like Apes & more)

Ask Me PR (Bird To Beast, The Travelling Band, Cavalry, Deadbear & more)

Big Hug Management (Flowvers, Michael Baker, Emilia Tarrant)

Big Life Management (Nadine Shah, Hyde & Beast, Lamb, Bloc Party, Badly Drawn Boy & more)

Big Sync Music

Black Deer Festival

CDBaby


Club Fandango

Decca Records A&R (The Lumineers, Imelda May, The Shires, Sheppard & more)

Discovery Talent (organised showcases featuring Ed Sheeran, Dan Le Sac & Scroobius Pip & more)

DIY Magazine

End of the Trail (The Howlers, Sam Eagle, Jekyll, Luvia)

FOCUS Wales

Generator

Great Escape

Hand In Hive

Hash7

ilikepress (65daysofstatic, Woman's Hour, Black Moth, Trail Of Dead, Sikth & more)

Jim Gellatly's New Music

Liverpool Sound City

Memphis Industries (Field Music, Dutch Uncles, Polica, NZCA Lines, The Go! Team & more)


Ocean City Radio

Off Axis

Prescription PR (Beck, Weezer, REM, Paul Weller, The Unthanks & more)

PRS Foundation

Redlight Management (Counting Crows, Bastille, Deap Vally, Kaiser Chiefs & more)

Reform Radio

Right Chord Music

Rocksound

Salford City Radio

Scruff Of The Neck Records

Sentric Music

Skinny Dog Records (I Am Kloot, Peter & The Wolf, Jackie O & more)

Some Friendly (The Horrors, Ladyhawke, Buzzcocks, Bo Ningen & more)

Soundtrack Agency (Republica, Damien Dempsey, Elvis Perkins & more)

Strongroom Studios

SW1 Productions

Top Button Digital (Manchester Orchestra, Pesky!, She Drew The Gun & more)

Transgressive Records (Foals, Gengahr, Mutual Benefit, Alvvays, Two Door Cinema Club & more)

Tri-Tone/Strictly Confidential (VITAMIN, Natalie McCool, Girl Friend & more)

Unconvention

The Von Pip Musical Express

Wall Of Sound PR

Wrapped Up Music


How do I get featured on the Spotlight blog? 

Our Spotlight blog is compiled every month from fresh new music submitted to us by our members. We want to hear from you! We select 5 of the best tracks from our members, so if you want to be in the running you'll need to sign up to The Unsigned Guide then login, or follow the instructions in your Welcome email to submit a track for Spotlight consideration to us. If you're already a member and still not sure about how to submit your music for Spotlight, just give us a shout via our Contact page & we'll help you out!

Check out our blog for tips on how to best submit your track & what info to include here.

Members of The Unsigned Guide get access to our huge directory of over 8,400 UK music industry contacts. Find out more about the directory and the other services we provide to help emerging bands and artists here:
---
Tags
Unsigned and emerging bands and artists feature on The Unsigned Guide Spotlight new music blog