The Unsigned Guide Spotlight: December
Blog by Jamie Hamilton under Artist Managers, Creative & Branding, Finance, Law & Music Business, Live, Media, Music Publishing, Music Training & Careers, Record Labels, Recording & Production, Selling & Distributing Your Music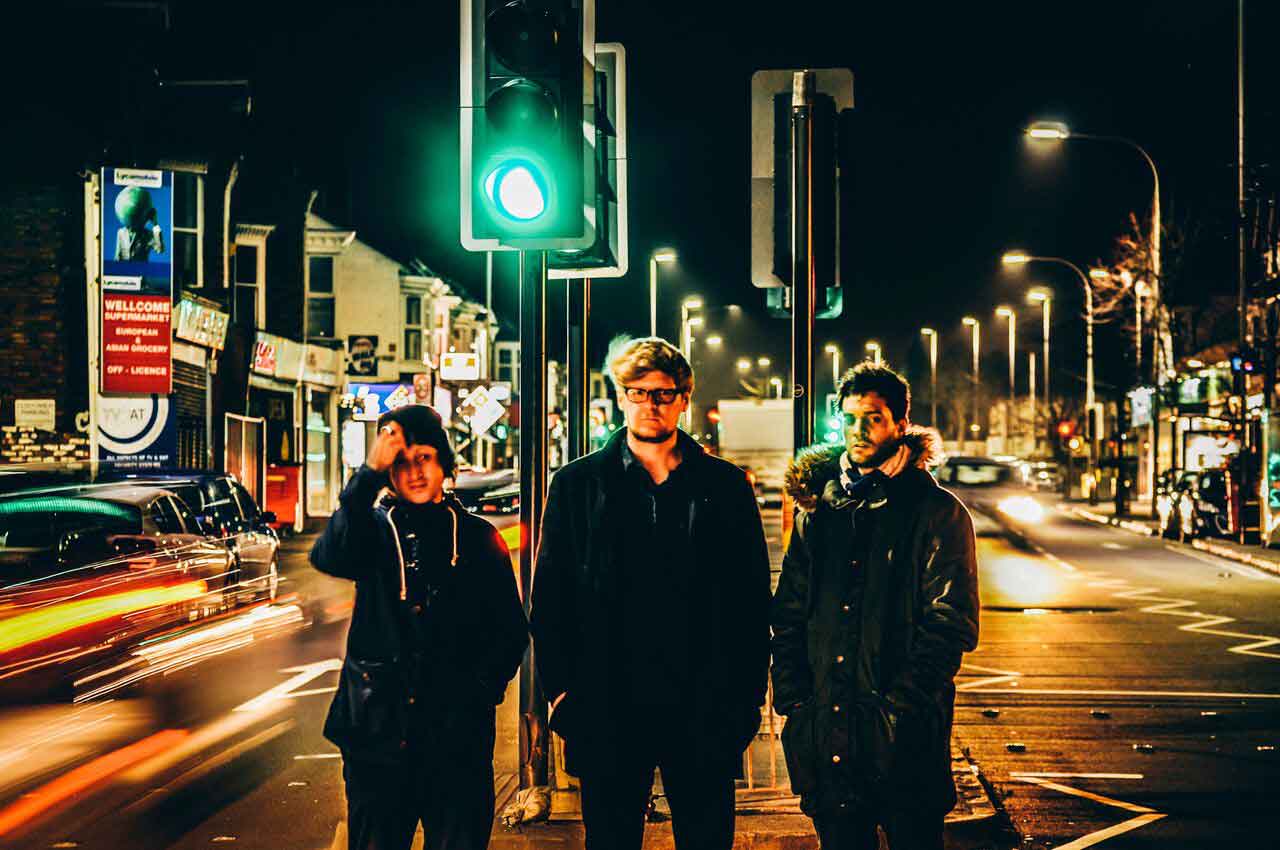 Jouska - 'Lunapark'

Escaping from the mind of three unhinged city dwellers (their words, not mine) is a soundscape of danceable, instrumental post-punk with lashings of dark psychedelia.

Jouska's sound may not be instantly palatable to the casual listener, as guitarist Craig concedes, "Our quest for originality probably holds us back in terms of bookings" - but this same unique edge can give them a wider appeal than more conventional acts, "It can work in our favour, in that we can play with a dreamscape indie band one night and a punk band the next and go down well." Thriving on and off the stage, Jouska's razor tight live performances have been reinforced with national radio airplay from BBC Radio 6 Music's Tom Robinson.

With a new album set to be unleashed in 2019, the band's latest single is a self-confessed, "3 minute belter". 'Lunapark' was born out of a contempt for the false information thrown around on the web. The chaotic instrumental psychedelia of the track distills this idea, as Craig suggests, "It sounds to me like being online with a barrage of conflicting stories being fired at you all at once."

A bit like an octopus flailing its tentacles, Lunapark's movements are seemingly chaotic but always in control. With all the fits, starts and time signature changes, it can be difficult to maintain an energy in such a technically complex arrangement, but Jouska build the momentum expertly. It sometimes feel like there is some kind of psychic connection between the trio as they chop and change subtly and not-so-subtly through the song's progressions.

Mastered and ready to go, the band's second album is so close that we nearly touch it. A truly DIY affair so far, the band have been looking for the right label to work with on the release but are more than willing to go down the self-release route. We're promised a release in early 2019, with plans to book a tour and plenty of festival slots in support.

Until then, why not check out the lo-fi magic of the music video for Lunapark...

Website Facebook Twitter Instagram YouTube Spotify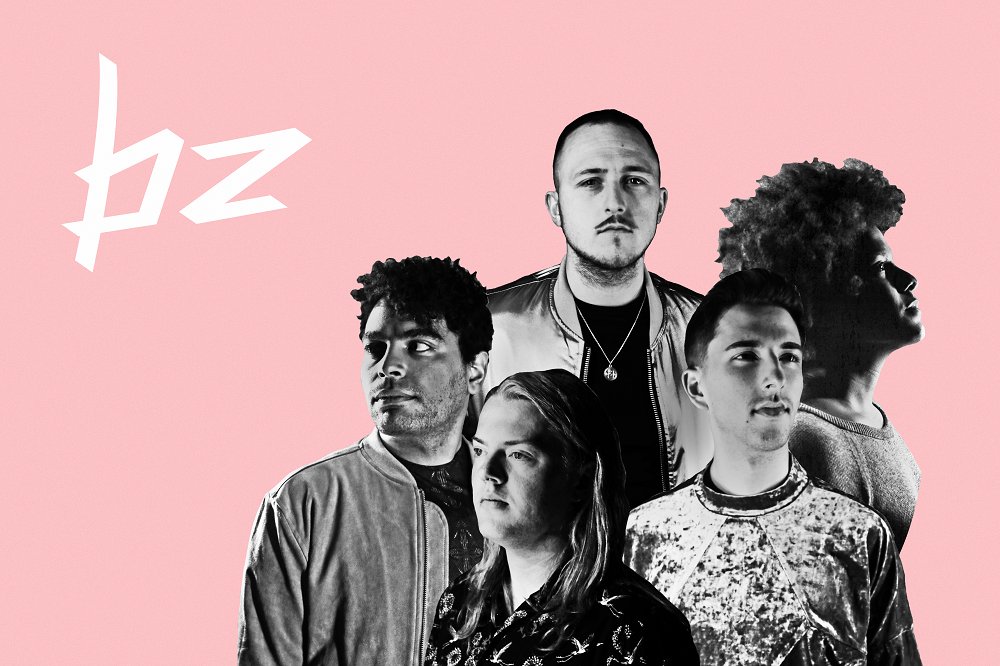 Brother Zulu - 'Honey'

Brother Zulu very accurately depict their very contemporary take on R&B as 'Future Soul'. They mix a modern sound with a modern way of working and take full advantage of collaborative tools unavailable back when Marvin Gaye and Tammi Terrell were exchanging ideas. Sharing songs online through what the band have dubbed their "Pandora's Dropbox", they gradually build tracks as inspiration hits.

This technique is clearly proving effective, 2018 has seen them gain support from tastemakers on BBC Introducing, BBC London, BBC Radio 2, BBC Radio 6 Music, Mi-Soul and Amazing Radio, an Unsigned Music Award nomination, a place on ILUVLIVE's Hotlist and even a slot at BBC's Biggest Weekend Festival.

The release of 'Honey' in October has built further momentum, with a launch party at Camden Assembly followed by a place on Spotify's official 'New Hip-Hop and R&B' playlist and plenty of coverage in the blogosphere. 'Honey' is the epitomy of smooth. Soulful R&B vibes mix with modern elements to create a sound as sweet as its title suggests. The track retains the sense of warmth and nostalgia that its soulful leanings bring, but injects a futuristic edge with some inventive production.

Along with the continued promotion of Honey, Brother Zulu are busy working in the studio with a view to future releases. They'll barely have time to eat a mince pie this Christmas, with a new single due early next year, along with collaborations aplenty in the pipeline.

Instagram Facebook Twitter Spotify YouTube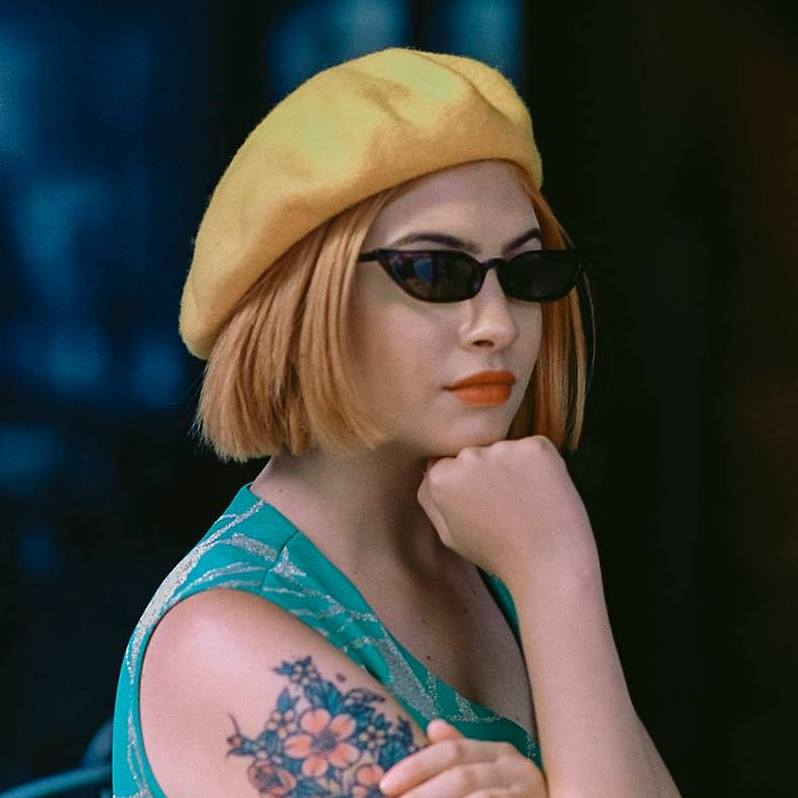 Mara - 'Post Office In Portland'

Originally from Memphis, Tennessee, Mara brought a healthy serving of Folk Americana on her relocation to the UK. Growing up in a city with such a rich musical heritage has clearly weaved its way into her psyche, as she warmly acknowledges:

"Growing up in such a historic place, I was able to really absorb the sounds that have come out of the southern city, from Johnny Cash and Carl Perkins all the way to Elvis Presley. Music flows through the river there and it has attached itself to me with every step I took while living there."

From her Southern roots, Mara transports us north-west with her latest release, to a 'Post Office in Portland'. Loosely based on a plotline from Netflix comedy-drama, 'Orange Is The New Black', the track is an unconventional love song delivered in a fashion as suitably quirky as its setting. I'm reluctant to break any accidental spoilers for either the song or the TV series, so I'll leave you with a heavily edited description of the goings on from Mara, "A song written as a timeline with a shocking ending. A love song with a twist, I guess you could say."

Mara has had plenty of high points this year, with headline slots at the Clapham Grand and The Scala and a coveted slot at Latitude Festival. She is intending to keep things moving with more releases going into 2019. Keep your eyes peeled for her collaboration with fellow musician and friend, Calper, 'Three Little Wishes', which is due for release in December.

Facebook Instagram Spotify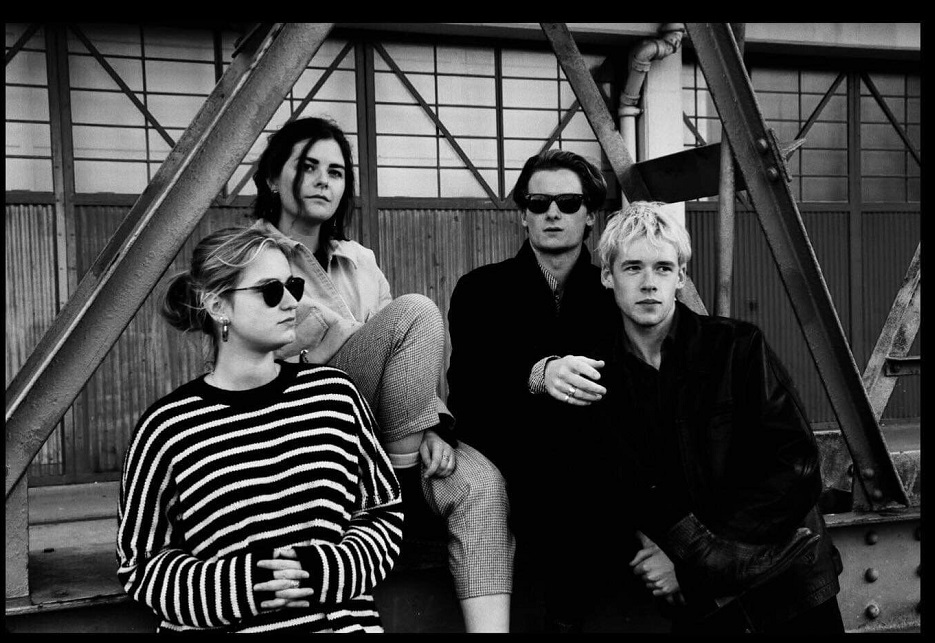 The Shuks - 'Running'

Their debut single only landed earlier in the year but Bath-based four piece, The Shuks, are already establishing themselves as a band to watch in the UK's alternative DIY scene. The alternative rock umbrella that the band finds themselves under is a decidedly modern term but, citing the likes of Pixies, Smashing Pumpkins and Suede as influences, their fondness of early 90s rock is clear. In their flawless delivery of the best aspects of shoegaze and grunge, it is plausible that The Shuks time-travelled from 1991.

With the release of 'Running', it seems like the band have found exactly the direction that they want to head towards sonically: "Having this song out and it sounding the way we wanted it to is one of our biggest achievements. It's always been a favourite amongst our close friends and we've had such a positive response from people."

The song veers from spacious, detuned guitar and slapback vocals into a clattering wall of noise. Every time that you suspect that there is no headroom for the sound to get any bigger, The Shuks manage to smash through the ceiling and crank things another notch.

Following a great response to Running's release, The Shuks have had a bit of an injury setback in the form of a gash to drummer Kat's hand. They've used this impromptu break productively, getting some new material penned whilst the wound heals. Luckily, Kat and her hand are back in action this Friday (7th December) as the band supports Haze at The Louisiana, Bristol.

Facebook Twitter Spotify Bandcamp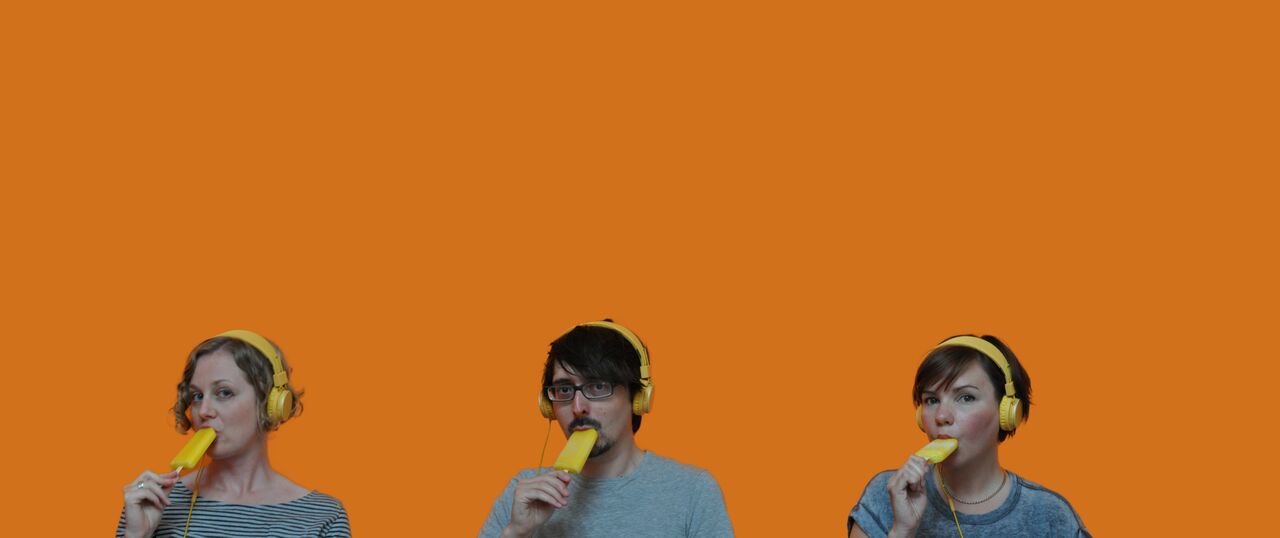 Mega Emotion - 'Laura'

We like a good bit of 80s inspired synth-pop every now and then, and Mega Emotion definitely deliver the goods. Describing their sound as, "Synth-pop with dirty guitars", the three-piece love layering synth, guitar and drum noises behind rich harmonies to create a larger than life production. Their debut single, 'BRAINS', was impressive enough to win Steve Lamacq's Roundtable on BBC 6 Music, as well as being championed by other top DJs including John Kennedy, Mark Radcliffe, Tom Robinson, Tom Ravenscroft, and Nemone.

Their latest single, 'Laura', came to life through the lovely (and frankly, bonkers) idea of the band's to write a personal track for the first 50 people who bought their self-released cassette EP. Some frantic nights of writing led to a song about love and lust:

"It is about growing up gay in small-town England and wondering when to come out. Laura is about the girl at school who never really knew how you felt, about unrequited love, and still burning inside. It's forever remembering the ghosts of a moment and the warmth of a smile."

It is testament to the trio's creativity that such depth could come out of such a wild process.

If, like us, 'Laura' has left you itching for some more lush synthy-goodness, you should prepare yourself for Mega Emotion's promised album some time next year. The band tell us that they're knuckling down to finish the final tracks and deciding on how best to go about the release as we speak. There are also live shows to look forward to, one of which is a live-streamed show in February (because we're in the future now).

You can watch the video to Laura here:


Website Facebook Twitter YouTube Instagram Spotify


How can I get featured on the Spotlight blog?

Our Spotlight blog is compiled every month from fresh new music submitted to us by our members. We want to hear from you! We select 5 of the best tracks from our members, so if you want to be in the running you'll need to sign up to The Unsigned Guide then follow the instructions in your Welcome email to submit a track for Spotlight consideration to us.

As well as being featured in our new music blog, your track will also be played on our monthly Amazing Radio show and also forwarded onto music industry professionals including folks from Big Life Management, Club Fandango, Decca Records, Memphis Industries, Rocksound, Spotify, DIY Magazine, Transgressive Records and The Great Escape. Find out more about Spotlight here.

Members of The Unsigned Guide get access to our huge directory of over 8,500 UK music industry contacts. Find out more about the directory and the other services we provide to help emerging bands and artists here:
---
Tags
Emerging bands and artists championed in Spotlight new music blog