5 Of The Smallest Audio Interfaces For Musicians With Limited Room
Blog by Professional Music Technology under Recording & Production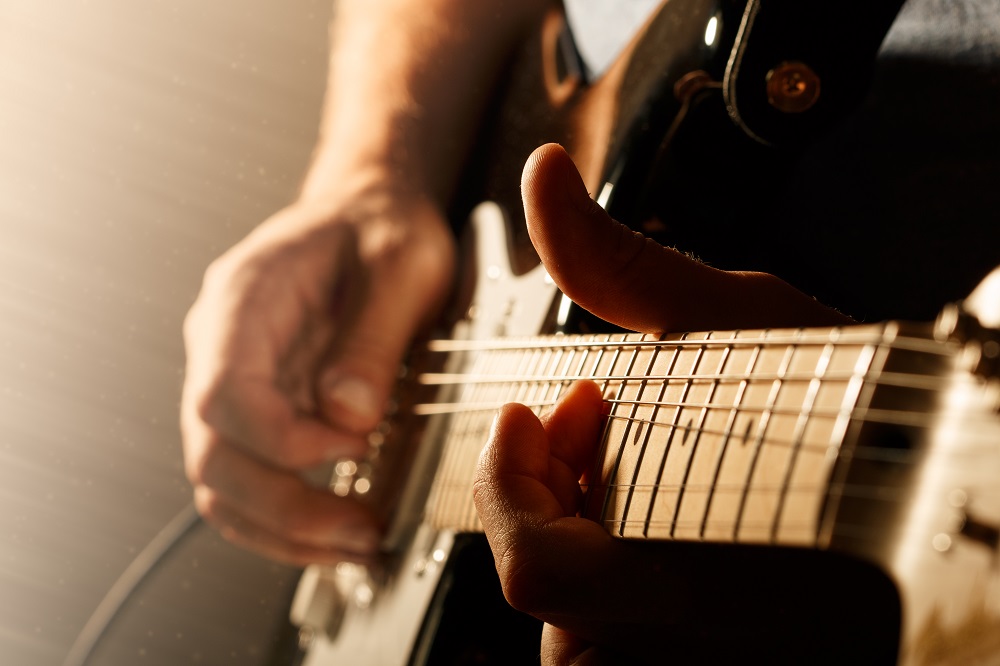 This blog is contributed by Professional Music Technology, the UK's leading instrument retailer with over 25 years experience and 16 locations nationwide. PMT's megastores are packed to the rafters with the latest Guitars, Drums and Hi-Tech gear and they have everything a musician needs from leading brands in the industry.

The Unsigned Guide has partnered with PMT to offer members an EXCLUSIVE DISCOUNT using the code "THEUNSIGNEDGUIDE" at checkout. Head over to www.pmtonline.co.uk now to see what they have on offer. (*Discount applied at checkout. Offer excludes sale items or orders using finance packages.)

There are hundreds of different audio interfaces out there that all offer exceptional sound quality and an easy way for artists and musicians to record their ideas without ever having to step foot into a studio – unfortunately some are just too big to carry around! We've previously discussed some of the best audio interfaces for recording at home on a budget – a great read if you're looking for a cheaper alternative, but today we're going to look at some of the smaller options out there for those who need a completely portable audio interface or those who are really short on room around the house.

These 5 audio interfaces range from extremely budget friendly options to the more expensive types, but all of them are extremely portable, lightweight and designed for the producer on the move who wants studio quality sound.

Here they are in price descending order:
1. Universal Audio Apollo Twin SOLO MKII

The Universal Audio Apollo Twin SOLO MKII is an industry standard portable audio interface and one of the most powerful desktop audio interfaces you can buy. This thunderbolt interface features a single core processor specially designed to provide low-latency tracking with the entire suite of UAD plugins – we'll get to those in a second. The 2 x premium Unison mic/line preamps, 2 x line outputs, front-panel Hi-Z instrument input and headphone output provide all the connectivity you need without taking up too much space and the smaller design means you can fit it in your backpack. Now, the plug-in suite you get is extremely useful featuring a range of exclusive UAD plug-ins from Neve, Fender, Lexicon, and UA. Each plug-in has been modelled to the exact specifications of the modern and classic desks, EQs Mics and amplifiers they are emulating, including all sweet spots and quirks – this is ideal for the audiophile out there. It's a little on the pricey side, but you'll likely never need another audio interface again!


2. Roland UA-S10 Super UA USB Audio Interface

The Roland UA-S10 Super UA USB Audio Interface is perfect for those with limited room as it has been created for musicians on the go who want to be able to mix in high quality, regardless of environment. You get a main table-top unit comprising of 2 channels of TRS I/O and headphone jacks, as well as a separate I/O module that connects with a single, sturdy cable. This means that you have the ability to set up and break down a studio with ease. The I/O module comes fitted with XLR jacks designed for microphones and studio monitors whilst the main unit allows you to control and mix effortlessly via the LED buttons and sturdy control knob.

The newly developed S1Lki DSP engine provides high resolution audio playback which makes the most of your DAW's 32-bit audio engine – whatever edits or mix changes you make, however subtle will be heard correctly. This is ideal for those who want to mix and edit without a large desk taking up loads of room.
3. Roland GO:Mixer Pro

Those of you out there creating content for Instagram TV, YouTube and composing music via your smartphone or tablet will love the Roland GO:Mixer Pro. This is a very small, hand held audio interface that allows you to record multiple sound sources quickly and easily in high quality. The design is specially constructed to accommodate smartphones and tablets ensuring you don't have to carry around an 8-track recorder with you everywhere and the dedicated controls for each input ensures you can mix easily and on the fly.

The Roland GO:Mixer Pro is packed with all the cables to connect to your device including USB Type-C to USB Micro-B cable for iOS and Android devices, can be powered by 4 x AAA batteries or your smartphone connection, provides 48V phantom power for microphones and offers a world of video opportunities thanks to the connectivity with the free iOS 4XCAMERA or Virtual Stage Camera apps – you can create live performances including video and audio at the same time!


4. PreSonus AudioBox USB 96 Audio Interface

The PreSonus AudioBox USB 96 Audio Interface is a grab and go solution ideal for those producers and musicians on the move who want the ability to record wherever, whenever they like. The all-metal construction ensures you're not going to damage the inner workings when you're throwing it into your backpack and the smaller design means it won't take up too much room as it's around the width of a small notepad. You have all the connections you need including dual XLR/Line in jack inputs with independent controls as well as 2 x Balanced 1/4" Main (L/R) Line Outputs and MIDI in/out. However, it's the impressive sound quality that really sets this apart from other sub £100 interfaces. This records up to 24-bit, 96 kHz audio which is studio quality sound – idea for all manner of music and podcast applications. The zero-latency monitoring means you're making the right decisions in the mix and the included software such as Studio One and Studio Magic means you're good to go straight out of the box.


5. Zoom U24 Handy Audio Interface

When space is really tight, but quality of sound is still paramount the Zoom U24 Handy Audio Interface provides all the essential tools you need and nothing you don't. This hand-held audio interface fits comfortably in the palm of your hand when you're recording in the field – ideal for podcasters, journalists and anyone who wants to record on the move. It can be powered via 2 x AA batteries or an optional AC adapter and can even be connected to your iPad via the optional Apple iPad Camera Connection Kit or Lightning-to-USB Camera Adapter.

You have 2 x combo inputs, both with independent gain knobs and the ability to provide 48V phantom power as well as separate TRS and RCA output jacks for connecting monitors, DJ mixers and any other gear you might have.

The 24-bit/96 kHz recording capabilities and zero latency direct monitoring makes it an exceptionally well-rounded piece of kit for all aspects of audio recording. At under £75, it's also budget friendly. A small audio interface that's big on power.
ALSO READ:

7 Best Mini Keyboards for Musicians with Limited Space

Home Recording Tips - The Basics of Mixing Vocals

Advice on recording vocals in a home studio
---
Tags
PMT recommend the best audio interfaces