The Unsigned Guide Spotlight: October
Blog by Louise Dodgson under Artist Managers, Creative & Branding, Finance, Law & Music Business, Live, Media, Music Publishing, Music Training & Careers, Record Labels, Recording & Production, Selling & Distributing Your Music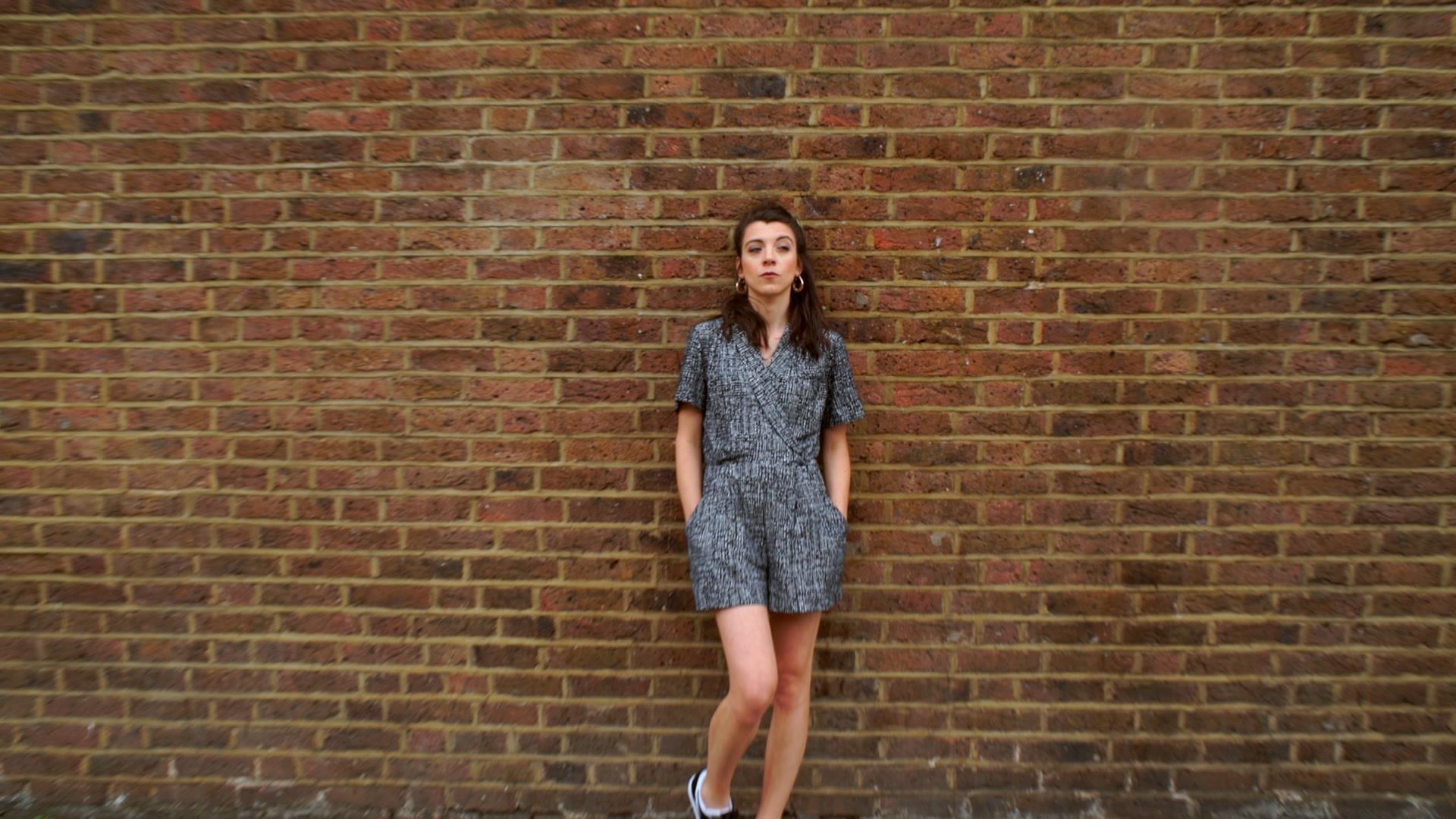 Gemma Rogers – 'Stop'

A firm favourite with BBC Introducing's Tom Robinson, and hardly surprising given its highly infectious, radio-friendly vibe, 'Stop' by Gemma Rogers is the epitome of joyous, edgy pop perfection, guaranteed to get your toes-tapping. Or as Gemma prefers to label her sound: "Lyrical pop marinated in an undertow of punk, a sprinkling of 80's nostalgia and served up on a bed of fresh but familiar sounds."

Crafted over a couple of sessions at Black Dog Studios last year alongside Alfie Jackson of The Holloways and producer Sean Genockey, Gemma fills us in as to how the infectious track came about:

"Alfie and I met at an Oxjam gig we'd both played at a year or so before. We were listening to a riff that Sean had come up with and bantered lyrics back and forth until some stuck. The conversation we kept coming back to was that we are never really alone, yet are in an age where loneliness feels very prevalent."

Gathering celebrity fans as she goes, Felix of The Maccabees was good enough to give 'Stop' a spin when standing in on John Kennedy's show on Radio X. And Gemma has even been privileged enough to get a share on Twitter for the track from Curtis Stigers (Smooth FM stalwart…ask yer mum).

Over the coming months you can look forward to a new single 'Song For Our Cities', as well as a 4 track EP due in November. In the meantime, enjoy the cheery video for 'Stop'. Filmed one summery Saturday, we guarantee that for approximately 2:53 minutes you'll forget the grey skies outdoors and the fact that Christmas is fast approaching.


Website Facebook Twitter Instagram YouTube Spotify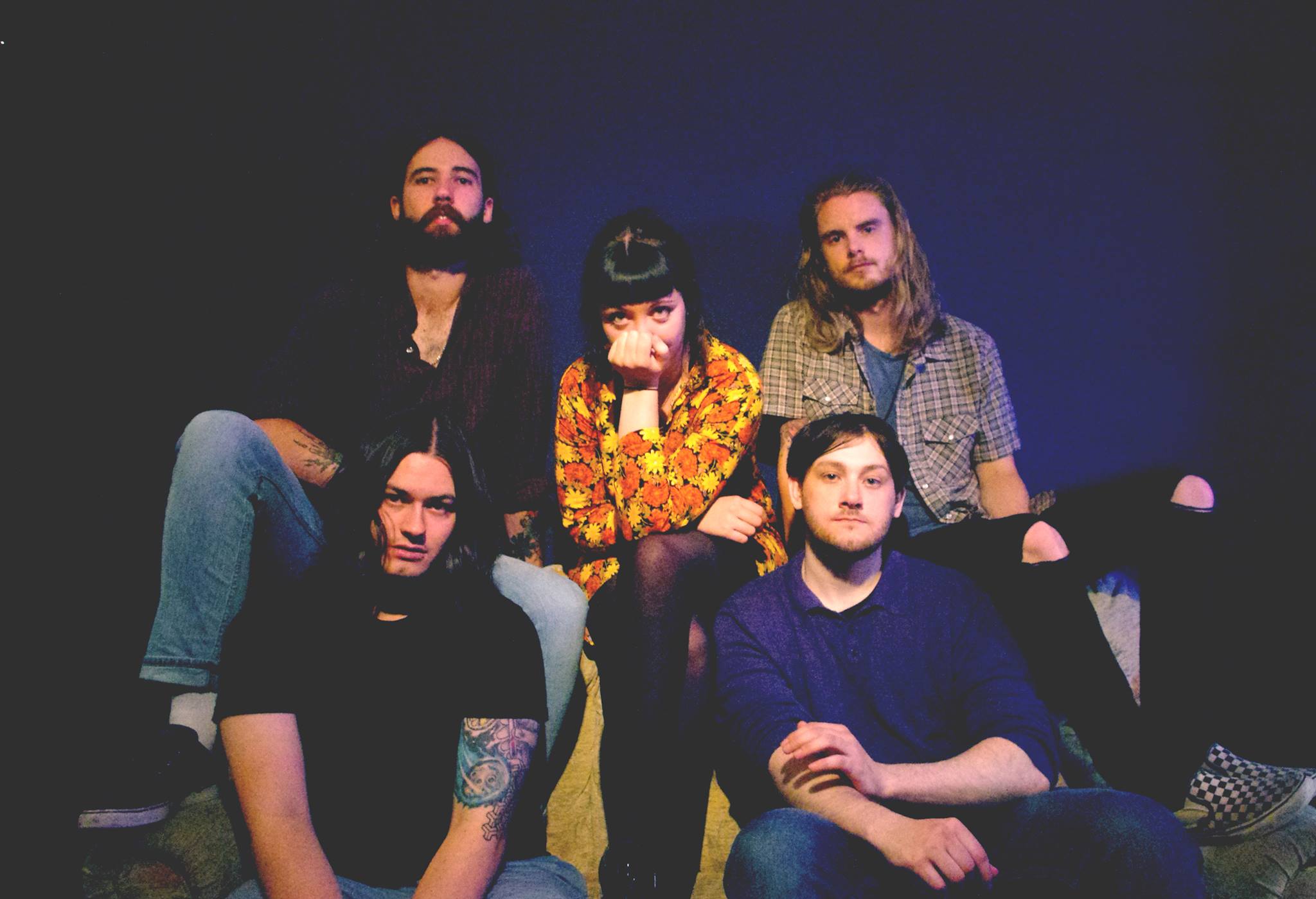 Holy Drone – 'Washed Out'

Purveyors of fatty fuzz riffs, Holy Drone are representing the Warrington psych shoegaze scene in all its noisy glory.

Emma sheds light on our the origins of our chosen track 'Washed Out': "The track is one of our simplest & loudest and just came about from wanting to use as many open strings as we could. Lyrically it's about shaking off the feeling of not being able to communicate with people in public."

Peeking out from underneath the layers of delicious fuzz, you'll hear the hypnotic, soaring vocals leading 'Washed Out' to its sublime crescendo like a siren luring ships onto the rocks.

The five piece have enjoyed some attention from BBC Introducing of late, and ventured to the big smoke last month for their first London gig, put on by Club AC30. Hopefully the first of many, the band are keen to bag some more solid support slots over the coming 12 months.

With their live set featuring plenty of new gems yet to be recorded, we've been promised a drip feed of this new material over the winter months. We wait eagerly with baited, frosty breath.

Bandcamp Facebook Instagram Twitter YouTube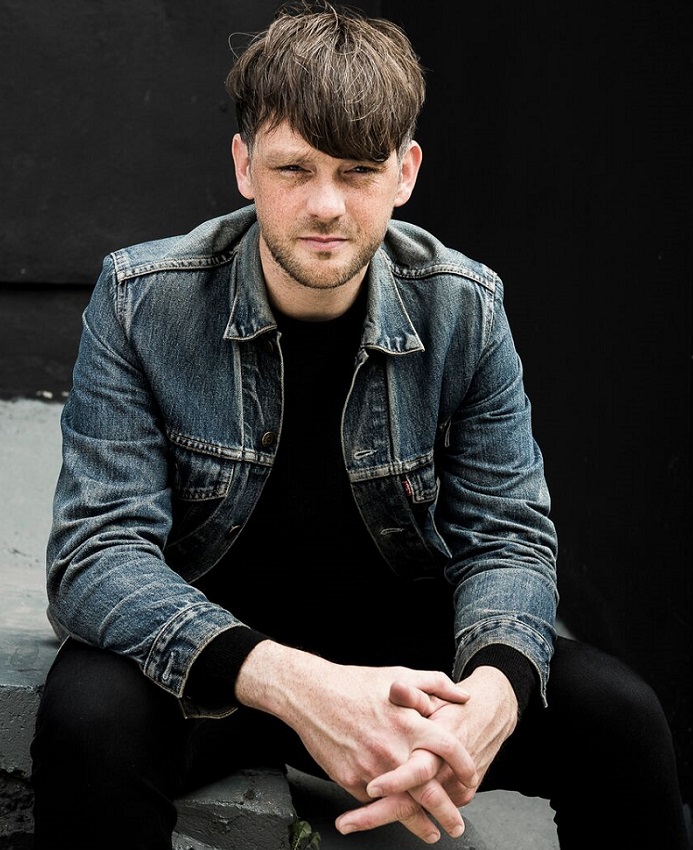 Alex Ohm – 'Fractures (Little Wonder)'

Alex Ohm's year has gone pretty swimmingly so far. After being amongst the winners of this year's Pirate Studios 'Pirate Prodigy' competition, festival slots at the Isle Of Wight Festival, Truck Fest, Tramlines and Y Not Fest, shows including Brixton Academy and Glasgow Barrowlands, and a slot at Paradiso in Amsterdam in support of Ian Brown, it has been pretty non-stop for the West Midlander.

His latest single, 'Fractures (Little Wonder)', injects Alex's distinctive songwriting with an extra dose of drama. The track is an assured progression from his previous work, pulling back the guitar to leave plenty of space for the bass and drums to carry a powerfully sparse arrangement. This restraint makes it especially affecting when the guitars do eventually kick in under a string section at the song's climax. The result feels much less like a singer-songwriter project; there's a drive to the 'Fractures' that you rarely find in that genre.

Alex is seeing out 2018 writing and rehearsing, with a view to getting back into the studio as soon as possible. Of course, this won't stop him from playing even more shows. You can catch him at Claptrap in Stourbridge of 5th October, and he is supporting Deco at The Victoria in Birmingham on 13th October.

Website Facebook Twitter Instagram Spotify YouTube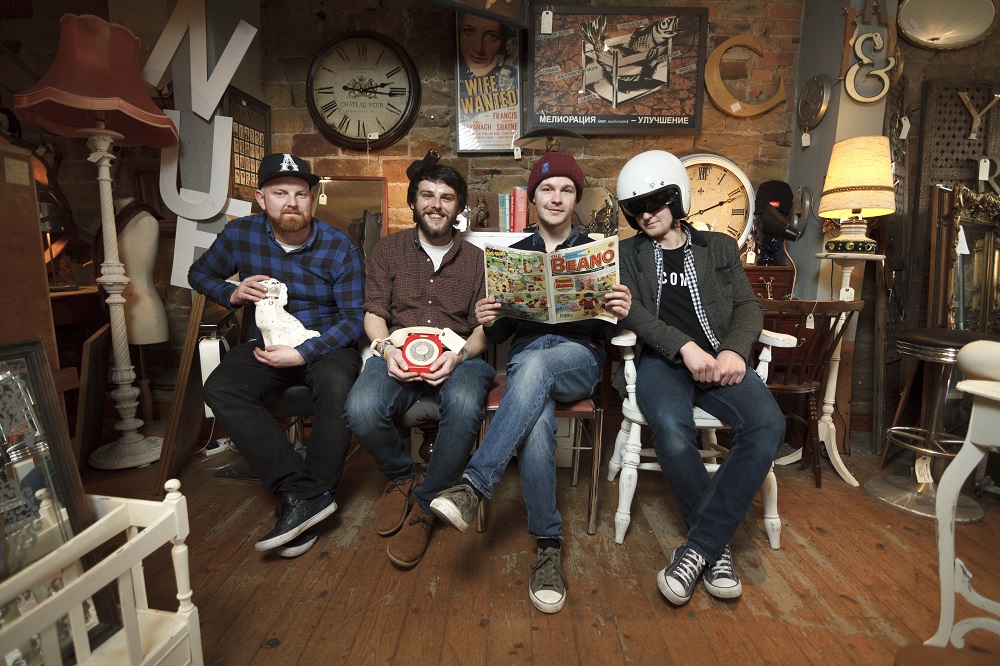 Uncomely – 'Fun Times'

Describing their sound as, "Abrasive, grunge-funk-punk with russian avant-garde roots", Uncomely certainly aren't an easy one to pin down. Recorded at GreenMount Studios, their debut EP, 'Games People Play', is 14 minutes and 25 seconds of genre-bending intrigue. All this experimentation (along with a good dose of some old fashioned Yorkshire work ethic) has thrown up some interesting results, taking the band across the UK and Europe and helping them to build some useful creative connections over the course of 2018.

The lead single from the EP is 'Fun Times', and it finds the band at their most energetic, powered by fuzzy guitars and a manic performance from vocalist Tom. Quizzed on the inspiration behind the track, Tom points to, "Our love of transpersonal psychology, stalking and mind surfing." As the song progresses, it begins to feel as though it could descend into anarchic mayhem at any point. Luckily, they just about hold it together to deliver a truly distinctive gem.

The music video sees the psychological games dialled up yet another notch. Frequent collaborator and Cannes Film Festival featured cinematographer, Ritvars Bluka, uses a disused Cold War listening station in Berlin—with unsettling and apocalyptic results.

There is still plenty to come as the band sees the year out. Uncomely headline a show at Santiago's, Leeds, on Saturday 27th October in support of a mental health charity. They're also taking part in the Sheffield-based '2weeks2MakeIt' project, challenging them to make a music video in 14 days. On top of this, they have been busy finishing work on 2 singles ready for release early next year. You can keep up to date with all these goings on through their Facebook page.

Website Facebook Twitter Instagram Spotify YouTube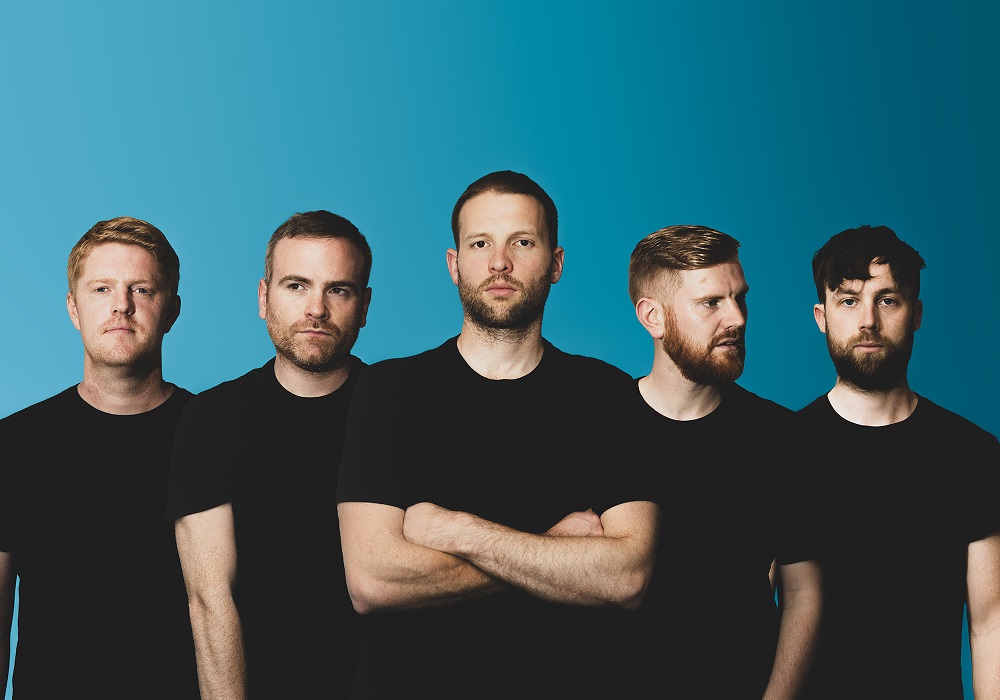 SHIELDS – 'Evidence'

After taking a bit of a breather to kickstart their own artist management and record label, Kaleidoscope [www.kaleidoscope-music.co.uk ], SHIELDS have returned, more determined than ever to infect the masses with their unique take on Psych-Pop. Their upcoming release is their first for 2 years - not that they have been sat around twiddling their thumbs. Along with all the work getting things up and running with Kaleidoscope, they have set up their own offices, writing, rehearsal and recording spaces to streamline their creative processes. The outcome of all this hard work is 'Etemenanki EP'.

The lead single of the EP sees SHIELDS really keen to locate the 'Evidence' in the catchiest way possible. Whilst sounding a bit like pop music transmitted from outer space, the inspiration behind the song has a decidedly more earthly appeal:

"The song is about living in a world in which information is difficult to believe, which in turn makes it hard to know your own mind and the confusion of we should be aiming towards. 2018 seems like a difficult year to be able to trust those in power, which is largely where the information trickles down from."

It's not all vocal harmonies and contagious basslines, SHIELDS know how to bite and prove it with an irresistibly guitar-stacked interlude and outro. 'Evidence' is the unswervingly confident sound of a band firing on all cylinders.

It is now all hands on deck as the band look to promote the EP for the remainder of the year. The EP launch is on Friday 26th October at Star & Shadow Cinema in their native Newcastle. You can also catch them at The Finsbury in London on 17th November.

Website Facebook Twitter Instagram Spotify YouTube


How can I get featured on the Spotlight blog?

Our Spotlight blog is compiled every month from fresh new music submitted to us by our members. We want to hear from you! We select 5 of the best tracks from our members, so if you want to be in the running you'll need to sign up to The Unsigned Guide then follow the instructions in your Welcome email to submit a track for Spotlight consideration to us.

As well as being featured in our new music blog, your track will also be played on our monthly Amazing Radio show and also forwarded onto music industry professionals including folks from Big Life Management, Club Fandango, Decca Records, Memphis Industries, Rocksound, Spotify, DIY Magazine, Transgressive Records and The Great Escape. Find out more about Spotlight here.

Members of The Unsigned Guide get access to our huge directory of over 8,500 UK music industry contacts. Find out more about the directory and the other services we provide to help emerging bands and artists here:
---
Tags
Spotlight new music blog featuring emerging and unsigned bands and artists