The Unsigned Guide Spotlight: July
Blog by Louise Dodgson under Artist Managers, Creative & Branding, Finance, Law & Music Business, Live, Media, Music Publishing, Music Training & Careers, Record Labels, Recording & Production, Selling & Distributing Your Music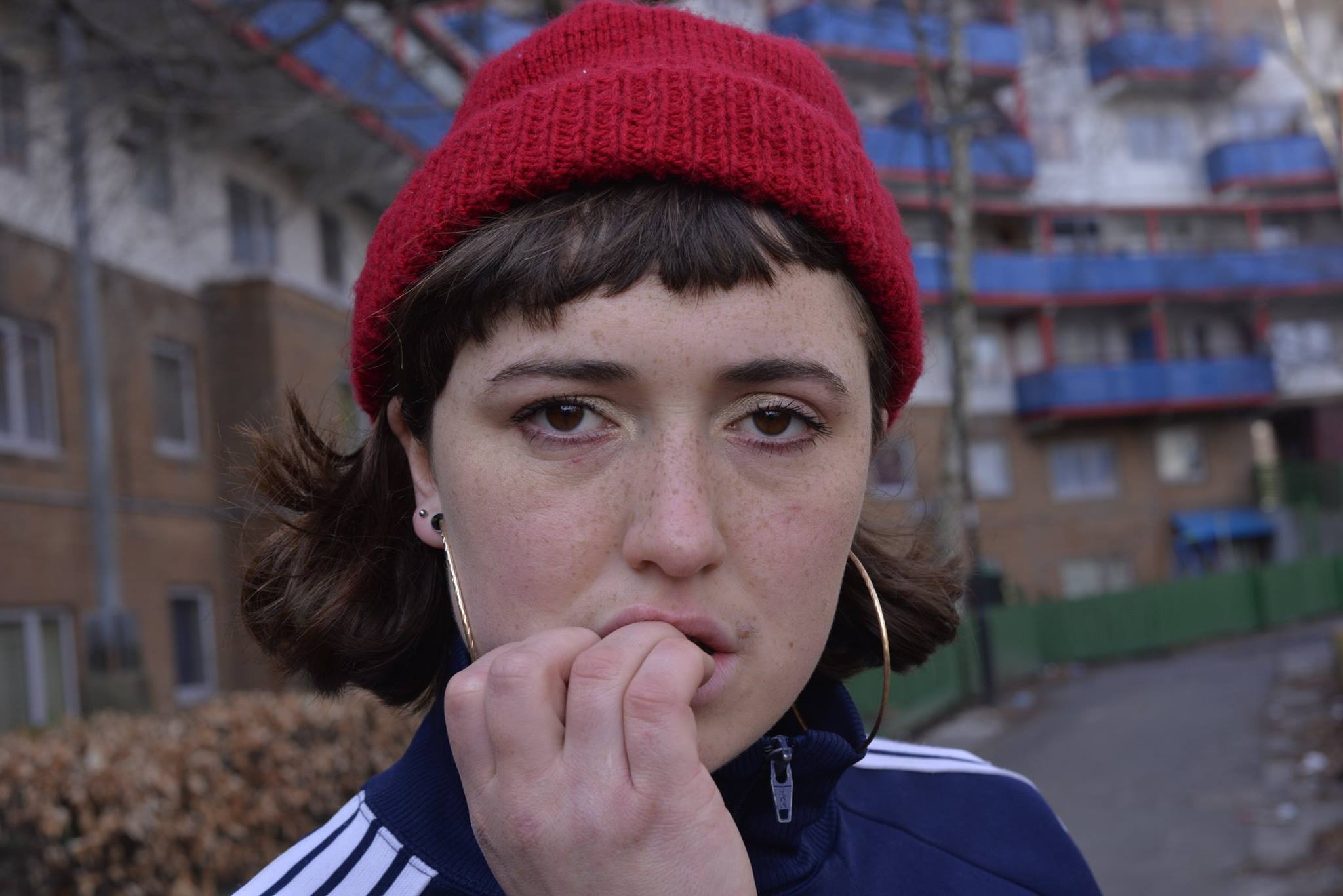 6 years since our fruitful Spotlight blog came into existence, it has been serving up the very best in unsigned and emerging goodness! This month is no exception, so dive right in!




Martha Hill – 'Spiders'
Newcastle based singer songwriter Martha Hill makes infectious, off the wall pop music. Originally hailing from a small peninsula off the west coast of Scotland, she left home at 17 to tour Europe as a street musician, adding overseas adventures and invaluable experience playing live to her already existing talent.

Since then she's toured the UK twice, supporting the likes of Holy Moly & The Crackersss and Let's Eat Grandma, with two DIY tours of Europe falling in between. As well as being supported by BBC Introducing with airplay on Tom Robinson's 6Music show, she also supported Atlantic-signed Mahalia on BBC Introducing's Biggest Weekend Fringe Tour.

With the song idea hatched from the appearance of unwanted house guest, Martha unveils the story about 'Spiders', "The track was written after a bat broke into my house in Heaton. It flew round the room at me and I was terrified! When my housemate came home she didn't believe me, this sparked off the idea for the song (hallucinations, feeling crazed). The track is inspired by feelings of displacement."

The coming months bring festival performances at Solfest, L Fest, Camper Calling and many more. Always keen to be entertaining the live crowds, Martha will be unveiling dates for her next tour soon, scheduled for the end of this year, so keep your eyes on the links below for details.
Website Facebook Twitter Instagram Spotify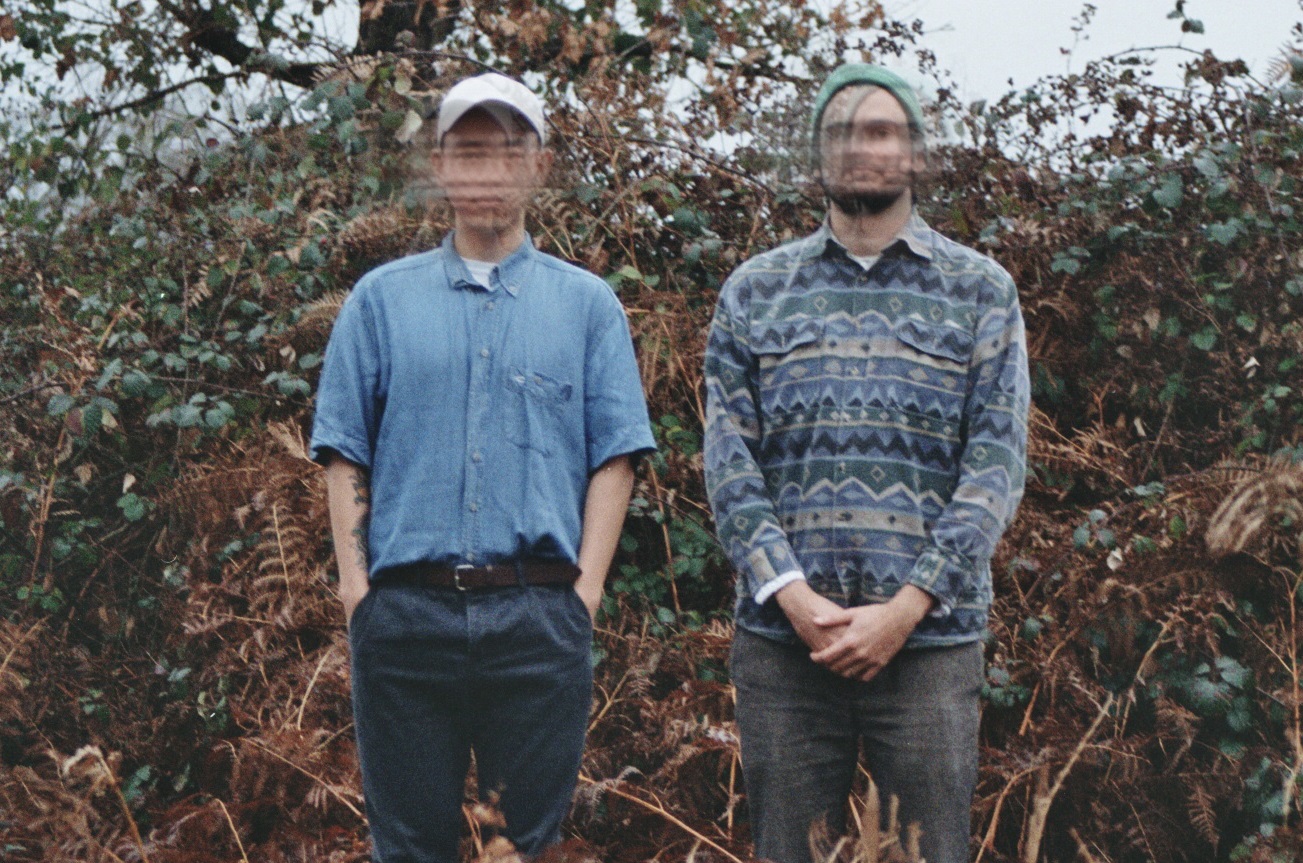 YUN SEN — 'One Day'
YUN SEN are an alternative electronic duo comprised of songwriter and singer, J-hama, and producer/beat-maker, Wako. A perfect example of the genre-bending antics that is customary on the fringes of the electronic music scene, they take cues from Photay, Flying Lotus and James Blake but also hint at soul, jazz, trap and French electronica.

'One Day' is the act's debut single and sets the tone for what looks to be an intriguing and ambitious project. Expansive and structurally complex, new sounds and textures are consistently introduced as the track progresses. The song starts with guitars, ends with brass, and there are electric pianos and gated synths aplenty. Oh, and there's a military drum thrown in there for good measure too. J-hama's more conventional vocal melody and harmonies hold everything together elegantly and make the frequent turns in instrumentation feel intuitive, rather than forced.

The versatility of 'One Day' is what made it an obvious choice for the band's first release, "It's a good song to represent us as the first single - because it is punchy, but still leaves us some space to explore different vibes within our style."

Following airplay for the track on BBC Radio 6 Music's Introducing Mixtape, YUN SEN are planning the launch of a remix with an accompanying video in the coming months. The next single is in the pipeline and set to hit the Internet by Autumn, with the guys focusing on regular live shows and quarterly single releases over the next 12 months.

Facebook Twitter Instagram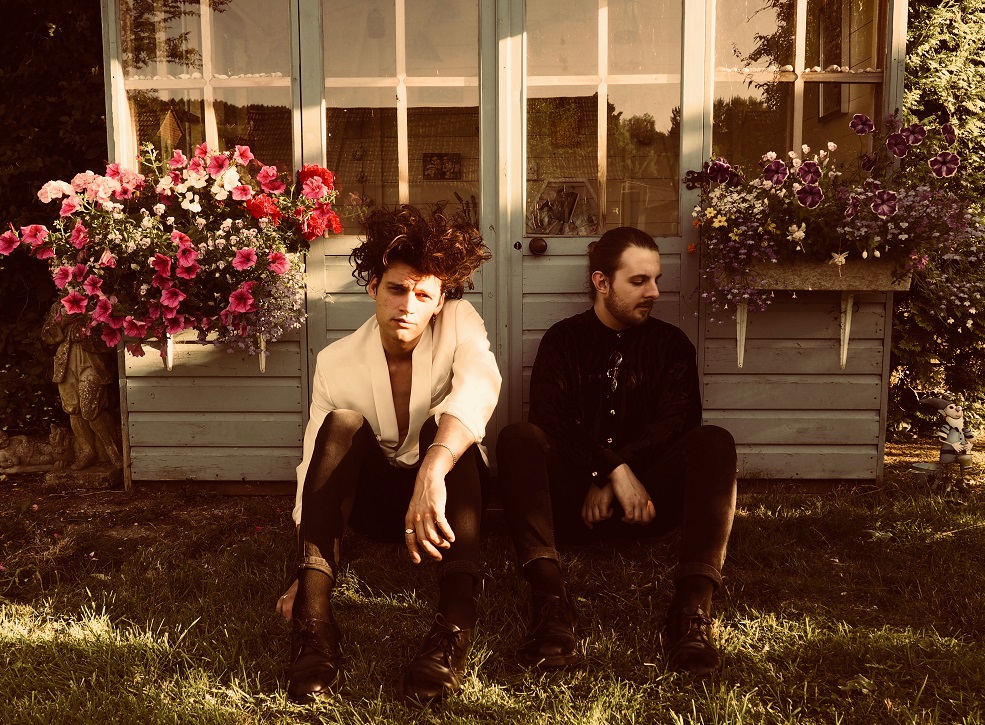 Drusila – 'Something For Nothing'
Drusila only played their first show in February but have wasted no time in establishing themselves as one of the most impressive acts coming out of Portsmouth this year. The boys have been keeping busy since their packed debut hometown show. With 2 single releases under their belt and 3 more promised to be on their way, there is a sense of urgency in how the band are going about their business.

'Something For Nothing' is the perfect launchpad for the Drusila's energetic brand of electronic-tinged indie rock. Described by the band as, "A fast, upbeat track with a message for the youth", the song takes no time in exploding to life and barely lets up for its 2:48 duration. Propelled by a sturdy backbeat and a driving bassline, and punctuated by shimmering, processed guitar—it is gritty, catchy and uplifting all at once. It is a sound that suggests a band that enjoys being a band, assured and creatively at ease.

Having recently signed with Glasgow booking agent, Black Sheep, Drusila are keen to get out on the road and a tour is on the cards to promote their upcoming releases. In the meantime, you can catch them playing an acoustic set at Jags@119 in Portsmouth on 5th July, or the full shebang at The Boileroom, Guildford on Friday 27th July.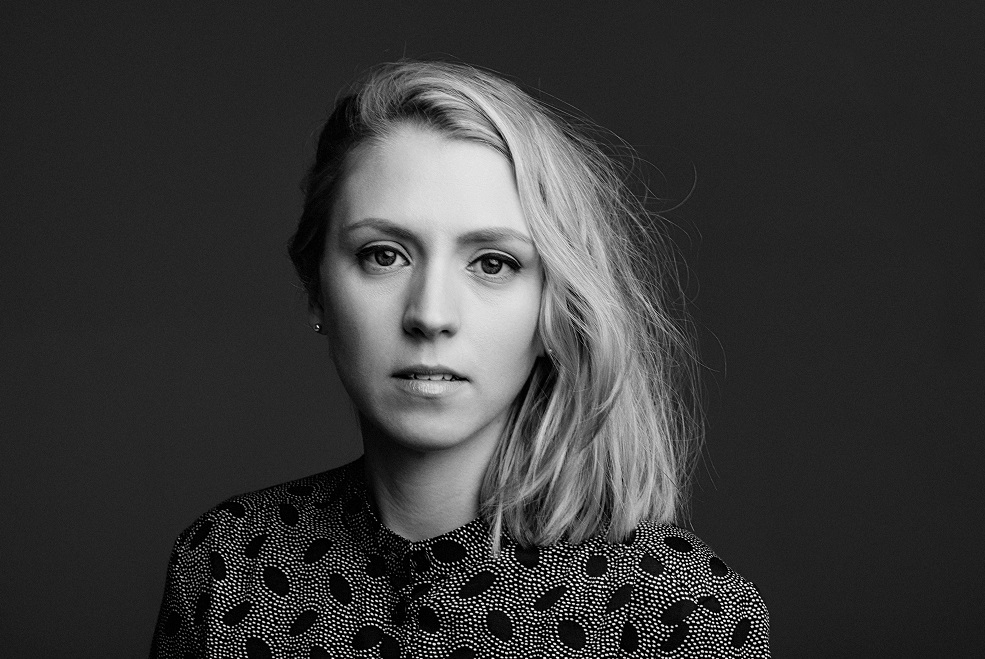 Hannah Scott — 'No Gravity'
Together with her frequent collaborator, Stefano Della Casa, Hannah Scott creates contemporary folk with an electronic backdrop. The pair have had an absorbing journey over the past few years, receiving PRS funding, completing a successful PledgeMusic campaign, gaining support on national radio from Dermot O'Leary, Bob Harris and Tom Robinson, having tracks premiered by Clash and Earmilk, and playing several shows in Italy, Germany and New York... *catches breath*.

Taken from her recently released album, 'Pieces Of The Night', 'No Gravity' is an appropriately titled dreamy electro-pop number, layered with lush, arpeggiated synths that spiral skyward. Filtered drums and Hannah's dulcet vocal completes a lucid soundscape that could come straight from a movie soundtrack.



Despite the effortless feel to the production, finishing the song was made difficult by the pressure to make something special, in Hannah's words, "We wrote the music quite quickly but it took a long time to finish the lyrics and produce it - so much so that it nearly didn't make the record! I think we both knew we had an important song and wanted it to live up to its potential."

Hannah and her band have an exciting summer ahead, with UK festival slots lined up, as well as a trip to Barcelona to play a show later this month. Once the festival season has wound down, it is off to Stefano's hometown of Genoa in August for some well-earned beach time, along with some writing for the next record. There will also be a new single before the end of the year too, so make sure that you don't miss that.
Website Facebook Twitter Instagram YouTube Spotify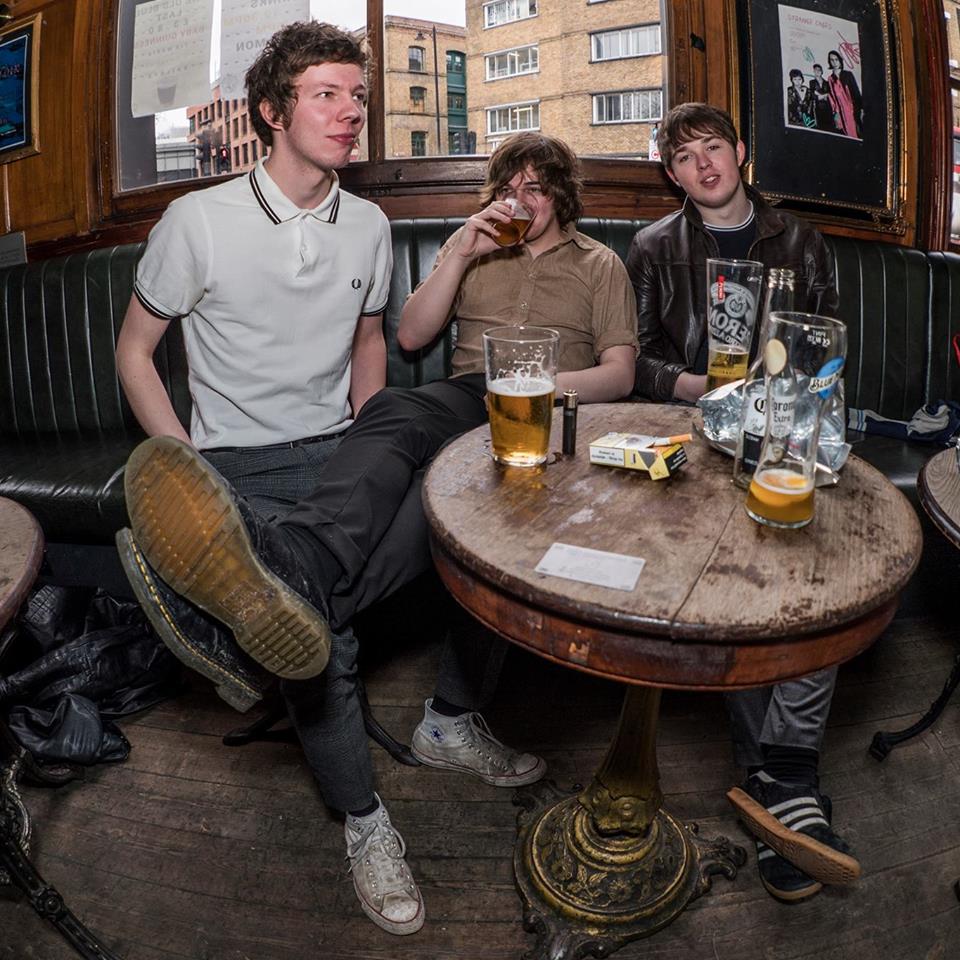 The Scrubs – 'Wormwood'
With an intro that could be taken straight from a 50s B-movie, with ferocious drumming, throbbing bass melody and spiky guitar, The Scrubs skilfully combine desert rock, psych, garage and surfer rock vibes, married together with fuzzy, distorted vocals. I

n stark contrast to the imagery their music conjures of sticky, humid, nostalgic rock 'n' roll, the band describe themselves as "…3 students with empty pockets".

Fresh on the scene, forming in September 2017, they have already made their mark securing a support slot for Twisted Wheel at London's Dingwalls as their first gig. Since the release of their debut EP 'Circus Of Horrors' they've also been invited to play Camden Rocks and Loud In London, plus an all-dayer in Portsmouth put together by Strong Island Records.

With more music up their sleeve and the gig bookings flying in, we think you'll be hearing a lot more from The Scrubs over the coming year.
Website Facebook YouTube Spotify


How can I get featured on the Spotlight blog?
Our Spotlight blog is compiled every month from fresh new music submitted to us by our members. We want to hear from you! We select 5 of the best tracks from our members, so if you want to be in the running you'll need to sign up to The Unsigned Guide then follow the instructions in your Welcome email to submit a track for Spotlight consideration to us.

As well as being featured in our new music blog, your track will also be played on our monthly Amazing Radio show and also forwarded onto music industry professionals including folks from Big Life Management, Club Fandango, Decca Records, Memphis Industries, Rocksound, Spotify, DIY Magazine, Transgressive Records and The Great Escape. Find out more about Spotlight here.

Members of The Unsigned Guide get access to our huge directory of over 8,600 UK music industry contacts. Find out more about the directory and the other services we provide to help emerging bands and artists here:


---
Tags
Emerging and unsigned bands and artists championed on The Unsigned Guide Spotlight new music tastemaker blog