The Unsigned Guide Spotlight: June
Blog by Louise Dodgson under Artist Managers, Creative & Branding, Finance, Law & Music Business, Live, Media, Music Publishing, Music Training & Careers, Record Labels, Recording & Production, Selling & Distributing Your Music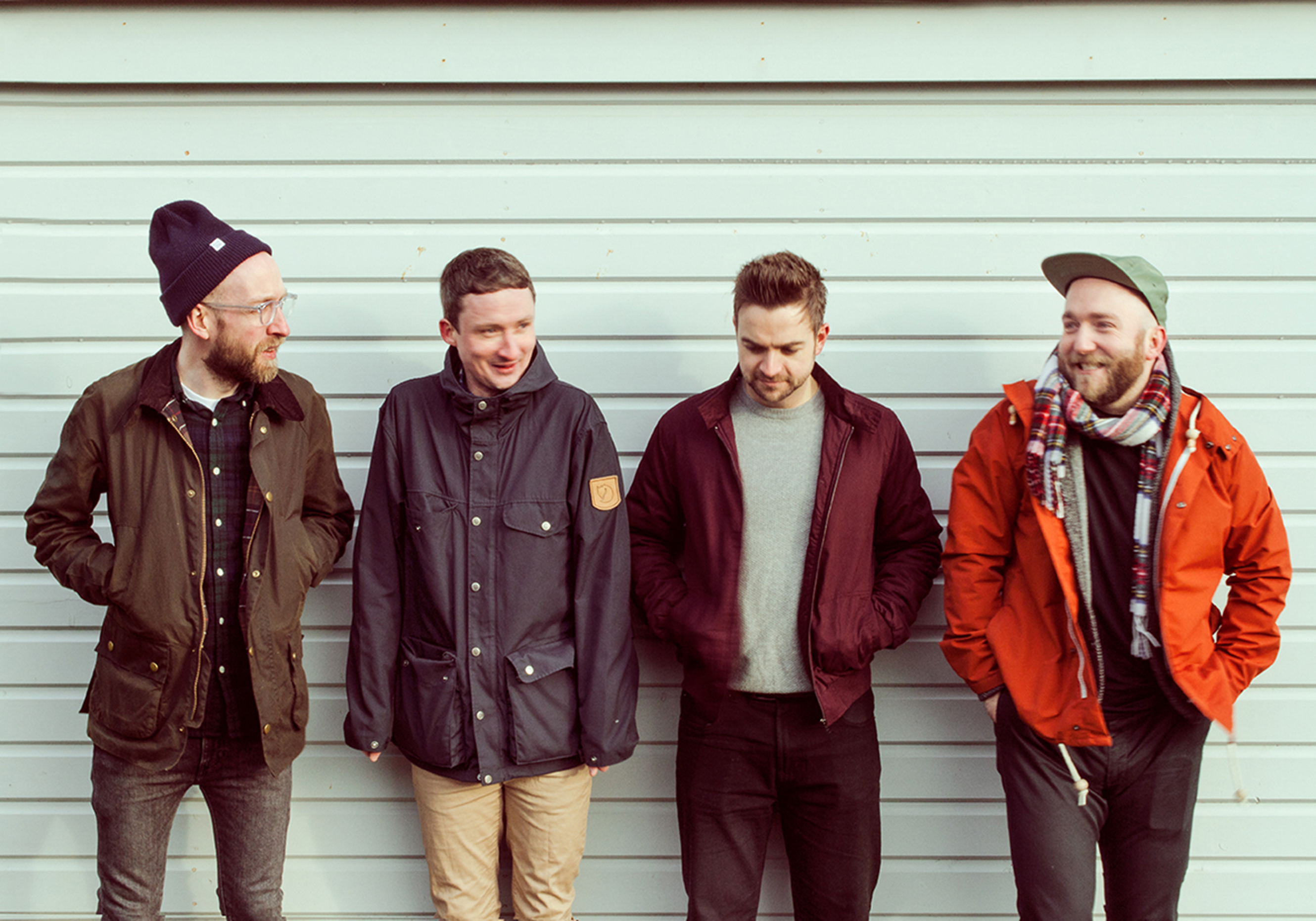 wojtek the bear - 'oil & water'
Self-labelled "smart casual indie pop" quartet, wojtek the bear, aren't fond of capital letters. But what they lack in conventional grammar they more than make up for in smooth guitars and understated melody. Named after a beer drinking World War II bear, the band have been toasted by the likes of Huw Stephens, Lauren Laverne and Louder Than War, and it is easy to see why.

'oil & water' is the second single taken from debut album, 'a talent for being unreasonable', released through Scottish Fiction Records last month. On first listen, the track could quite easily be a straightforward 3 minutes of summery warmth (complete with glockenspiel), but as the chorus covered guitar suggests, there is something deeper lurking beneath the surface. In guitarist/singer, Tam's words, "It's basically about being addicted to something or someone whilst not really wanting to quit... There's a lot of that going on in our songs – downbeat or depressing subjects dressed up as upbeat indie pop tunes!" The drums move the song along wonderfully before tastefully minimal strings provide a subtle gear change in the chorus. There are elements that grab you on the first play through, but plenty left over to keep you coming back for more.

With promotion for the album well underway, the next few months will be all about the gigging. Keep tabs on the band's social media for tour and festival announcements over the next few months. Once the festival season has died down, wojtek will be heading back into the studio to lay down some more secretly depressing guitar pop.

Facebook
Twitter
YouTube
Spotify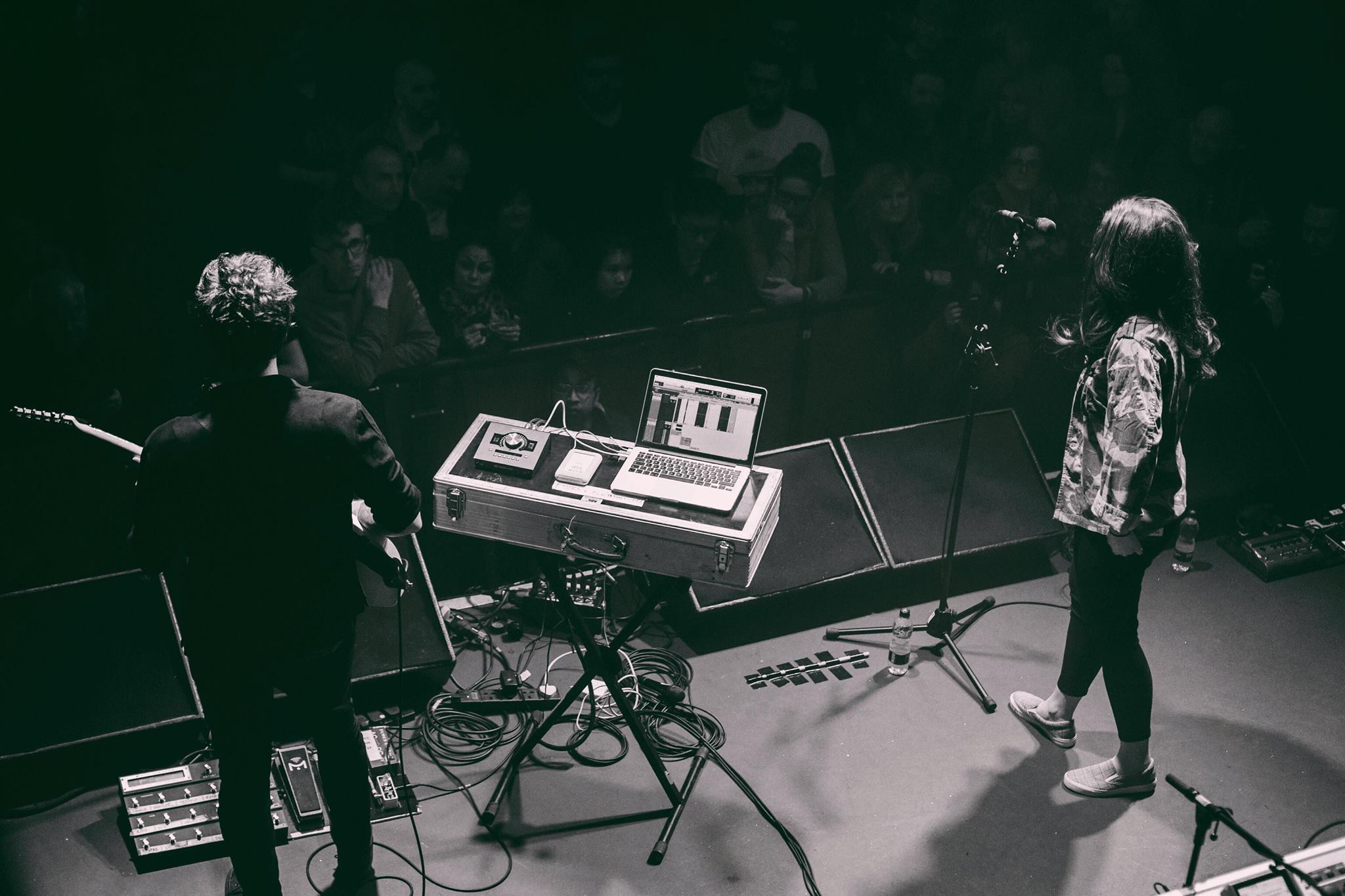 EEVAH – 'Can't Breathe'
Dark, epic electro-pop is the modus operandi of Leeds duo EEVAH who liken their sound to standing in the centre of a festival where you can hear the echoes of The Cocteau Twins, Lana Del Rey, NAO and Deadmau5 performing.
Having recently just completed their first ever tour supporting Embrace, they've been fortunate enough to play to crowds at Manchester's Ritz and O2 Shepherds Bush Empire, and predictably the pair are absolutely buzzing. Their debut single 'Can't Breathe' has stirred up positive reactions all round, and we're sure that a follow up single due this summer, not to mention a remix incoming from none other than Everything Everything, will keep the praise flowing.
Website
Facebook
Twitter
Spotify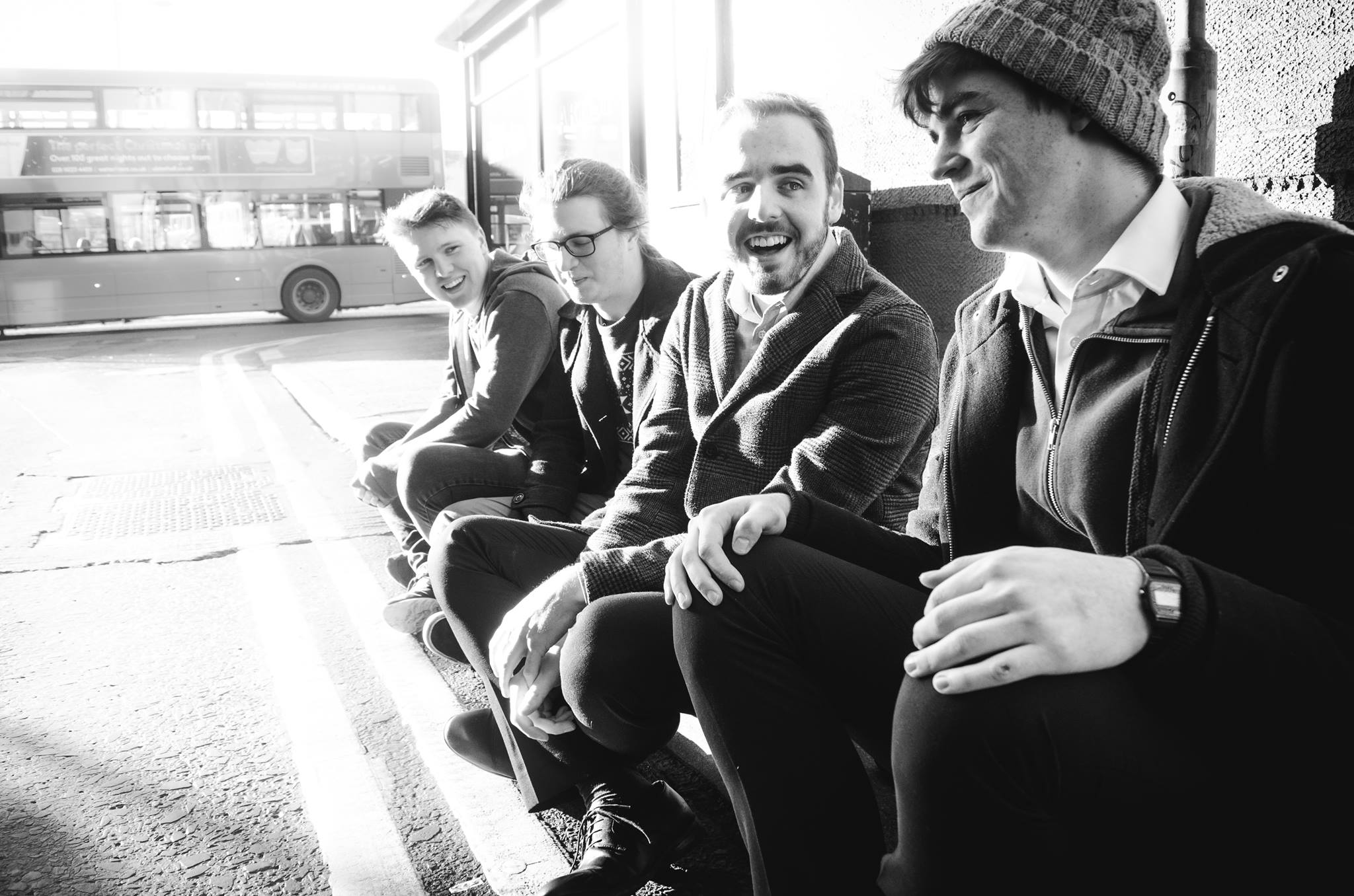 Buí – 'People Don't Think'
Although Buí's debut album only appeared last November, it has been a long time coming. Built around songs written by singer-songwriter Josh Healy over the space of 4 years, 'Eugene' is a varied and genre spanning affair - touching on Indie, Punk, Folk, Rock and Shoegaze styles. Josh was joined by Adam Sloan, Eoin Johnson, Rónán McQuillan and live drummer Amy Nolan in May of last year and, at last, Buí was born and Healy's songs found a home.
Putting an album together so soon after forming is an impressively unusual move but one that made sense to the band,
"We've been working back to front in that regard. Most bands would understandably wait until they've got a following before releasing anything big, but we had all the songs written and ready to record so thought, why not?"
'People Don't Think' was the lead single from the album, and fittingly so, as this lo-fi earworm is a lovely introduction to Buí's music. It is a song wastes no time with introductions, exploding to life with crunchy guitars, an infectious bit-crushed synth line and then a just-as-infectious double-tracked vocal. The band packs a lot of depth into 2 minutes and 20 seconds. The Lo-fi approach gives the track an effortless feel, but there are complexities that shouldn't be overlooked. Producer Vic Bronzini Fulton deserves a special mention for making the various elements of the mix sit together so snugly without ever feeling claustrophobic. There are also lyrical themes that demand a closer listen, according to Josh the song explores,
"anxiety and over-thinking, letting things take over your mind. A lot of our songs are about mental health problems and how people think, so this one is no different."
With an Irish tour organised for July, Buí are now looking to take their studio honed sound to some new ears. There are also a few shows in the pipeline for further afield, with Scottish and Dutch dates pencilled in before the year's end. The band have also continued to write a steady stream of new songs since Eugene's completion and have half and eye on their next release. Fingers crossed it will be as great as their first.
Facebook
Twitter
Instagram
Spotify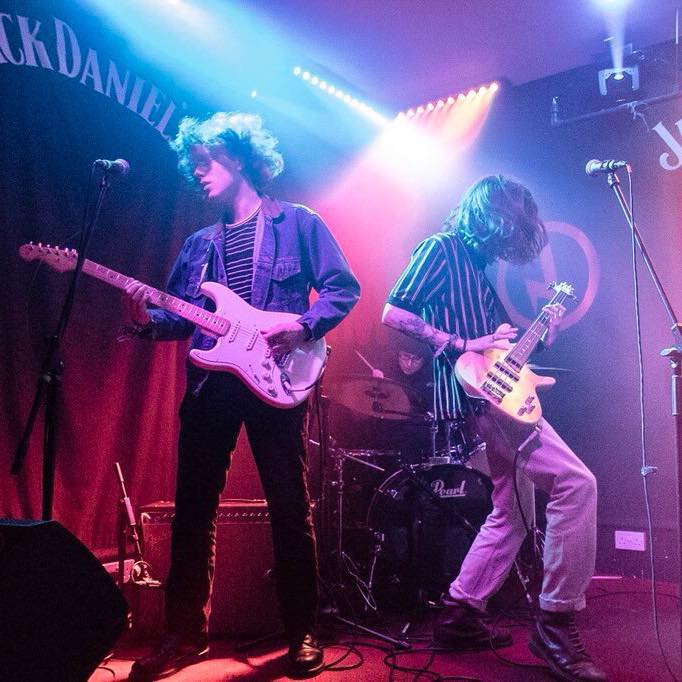 Feral Family – 'Shock Horror'
Having just returned from a tour of the north of the UK, the rifftastic and jangly garage rock sound of Feral Family, complete with bracing bassline and vocals that swing between commanding and screeching on track 'Shock Horror', certainly hints at a raucous live show not to be missed.
Gigging and touring is what thrills the Sheffield trio most, and they've packed in some stellar gigs since the end of 2017, including a sold out SOMA Festival and playing with the likes of YONAKA, Strange Bones, Calva Louise, Mint, False Heads, Black Waters, Kashmere, Manuka Hive and Floodhounds.
Although 'Shock Horror' was self-produced, Feral Family will be entrusting the production of their upcoming releases into the capable hands of Gavin Monaghan who has worked with Editors, JAWS, Robert Plant and countless more artists.
Whilst we eagerly await the fruits of their time in the studio, you'll be able to catch Feral Family playing at Tramlines Festival in July, and we're reliably assured that the video for 'Shock Horror' will be out imminently.
Facebook
Twitter
Spotify
YouTube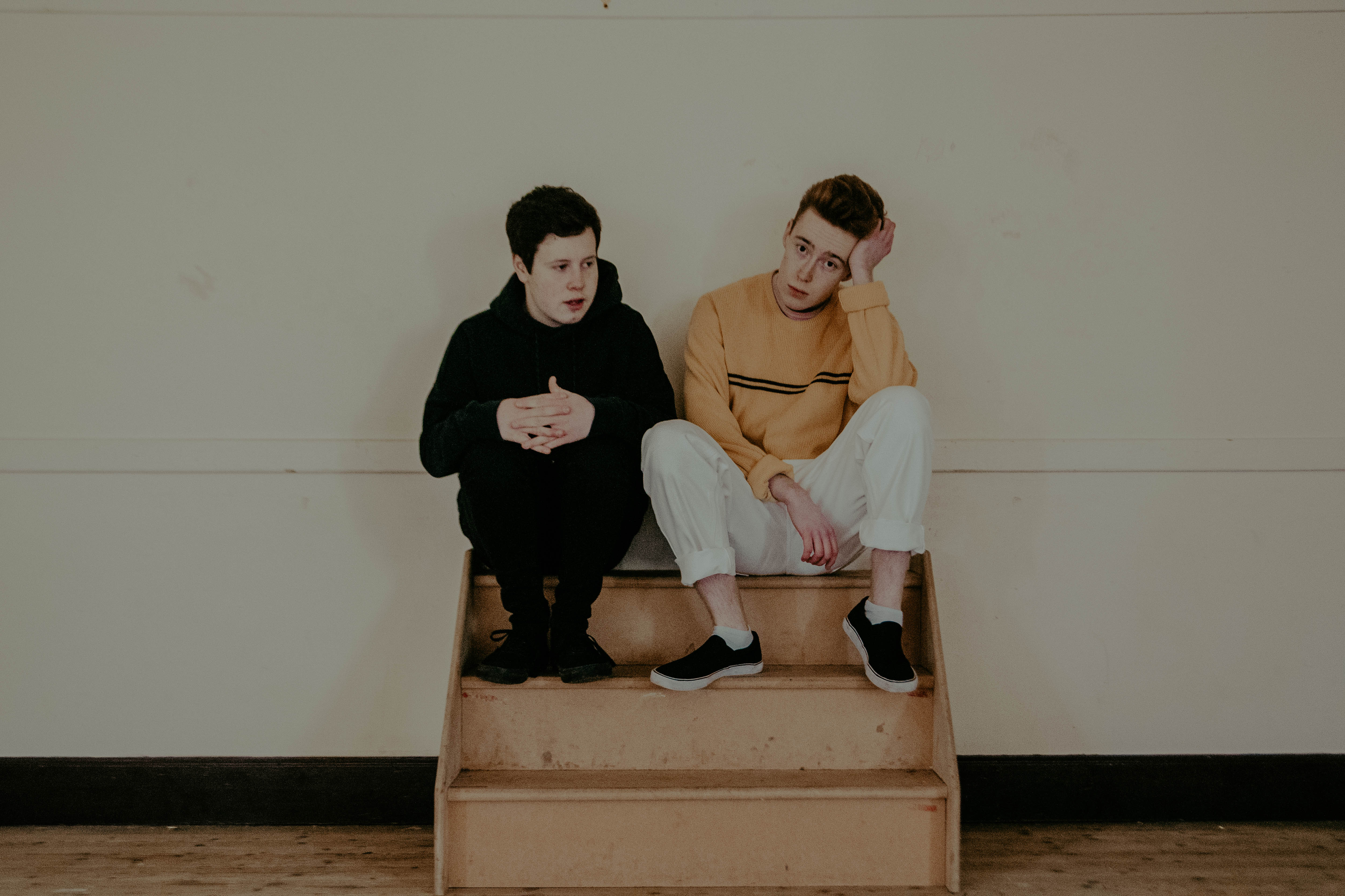 Future Firsthand - 'Say The Word'
Future Firsthand haven't even played their first gig yet and are already penning songs that will have you singing along by the second listen. The Perth-based Indie-Pop lovers are suckers for an anthemic chorus, taking cues from the likes of Prides, Twenty One Pilots and Oh Wonder. With a recent feature as BBC Scotland's Track of the Week under their belt, they show promise of offering an appeal as wide as their influences.
'Say The Word' is the duo's second release, and is a slight departure from their debut, 'Secret'. That single's trancy synths are replaced by less intrusive sounds and polished guitars, demonstrating an act still happily experimenting with their direction. One element that does well and truly remain are the infectious vocal refrains. Vocalist Blair Davie certainly knows how to construct a melody, so much so that I am pretty sure 'Say The Word' has two different choruses. There are hooks galore, but whilst keeping it simple, the band make sure to throw in a well crafted build to change pace and make the final minute really hit.
In between writing and recording new music, Future Firsthand will be playing their first live show at King Tut's Wah Wah Hut, Glasgow, on 28th July.
You can grab tickets here.
Facebook
Twitter
Instagram
YouTube

How can I get featured on the Spotlight blog?
Our Spotlight blog is compiled every month from fresh new music submitted to us by our members. We want to hear from you! We select 5 of the best tracks from our members, so if you want to be in the running you'll need to sign up to The Unsigned Guide then follow the instructions in your Welcome email to submit a track for Spotlight consideration to us.

As well as being featured in our new music blog, your track will also be played on our monthly Amazing Radio show and also forwarded onto music industry professionals including folks from Big Life Management, Club Fandango, Decca Records, Memphis Industries, Rocksound, Spotify, DIY Magazine, Transgressive Records and The Great Escape. Find out more about Spotlight here.

Members of The Unsigned Guide get access to our huge directory of over 8,600 UK music industry contacts. Find out more about the directory and the other services we provide to help emerging bands and artists here:
---
Tags
Unsigned bands and artists championed in The Unsigned Guide Spotlight new music blog