The Unsigned Guide Spotlight: February
Blog by Louise Dodgson under Artist Managers, Creative & Branding, Finance, Law & Music Business, Live, Media, Music Publishing, Music Training & Careers, Record Labels, Recording & Production, Selling & Distributing Your Music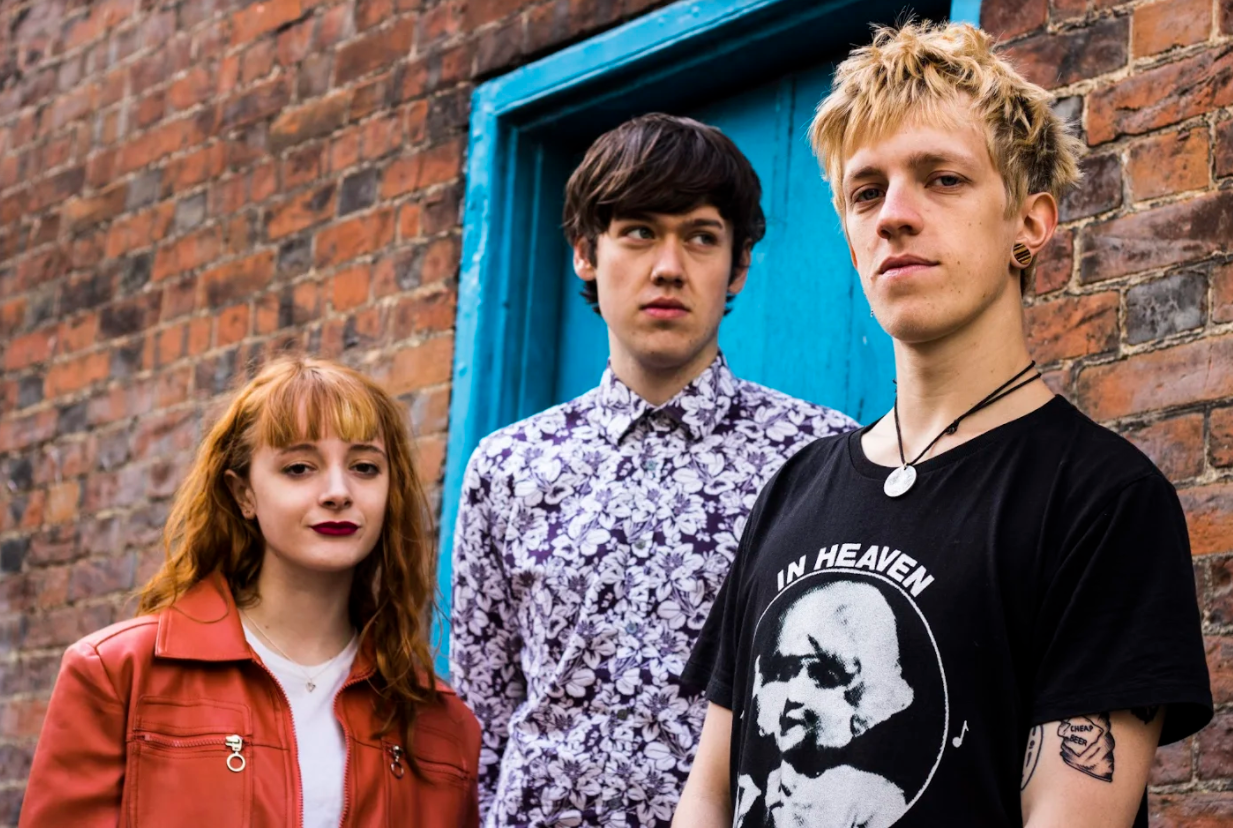 Gaffa Tape Sandy – 'Beehive'
Craftily summing up their music in this marvellous soundbite "soft but abrasive, like a silk shirt with sandpaper lining", Gaffa Tape Sandy's split-personality sound is drawing fans and followers in their flocks.

The trio have played with Peace, The Buzzcocks and Idles, amongst others, but a highlight of their career to date was playing last years Glastonbury on the acclaimed BBC Introducing stage. Even more exciting live performances are on the agenda for 2018 with slots confirmed at Liverpool Sound City, Live At Leeds, The Great Escape, and even a 6 date tour supporting Indoor Pets (FKA Get Inuit) kicking off in a fortnight.

Back to our chosen track 'Beehive' which began life - as many of Gaffa Tape Sandy's songs do - in Kim's bedroom, the band say "The energy was instantly there, and it didn't take many writing sessions to get it sounding how we wanted." This bodes well for the next EP which they'll be starting work on soon.

Check out this footage of Gaffa Tape Sandy smashing out 'Beehive' to the crowds at Glastonbury.


Website Bandcamp Facebook Twitter Instagram YouTube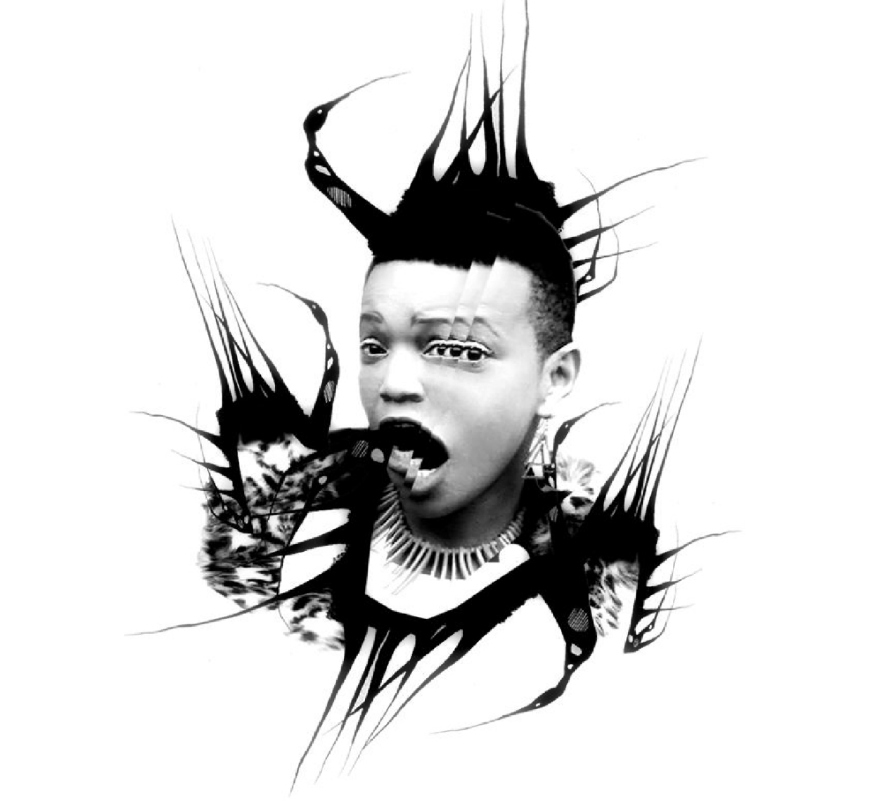 Sam Amant — 'Get Stoned'
Naming one of her favourite moments as a musician as playing Pukklepop Festival in 2010, Sam Amant has been on the scene for a considerable amount of time, but certainly hasn't lost any of her creative enthusiasm. By describing the influence for her recent single 'Get Stoned' as, "Having a smoke whilst listening to Suicide", it looks as though her spontaneous, casual approach has played a big part in keeping the immediacy of her music alive.

Sam's methods are the definition of DIY, but categorising what she does into a distinct genre is probably impossible. Sam describes it as, "A twist on 80s romantic punk." I landed on 8-bit Electro-Noise-Punk... Basically, if you tried to make a Punk record with a Nintendo Game Boy, then I imagine it would sound a bit like 'Get Stoned'. And if that doesn't make you want to take a listen, then we will probably never be friends.

There are gigs galore for Sam this year, with her looking to tour Europe and beyond. So keep tabs on her Facebook page in case she is stopping off at a venue near you. Her next EP is written and Sam has big plans for the future, "I would love to get signed to XL Recordings or Domino." Meanwhile, I am copyrighting the term, '8-bit Electro-Noise-Punk'.

Website Facebook Twitter YouTube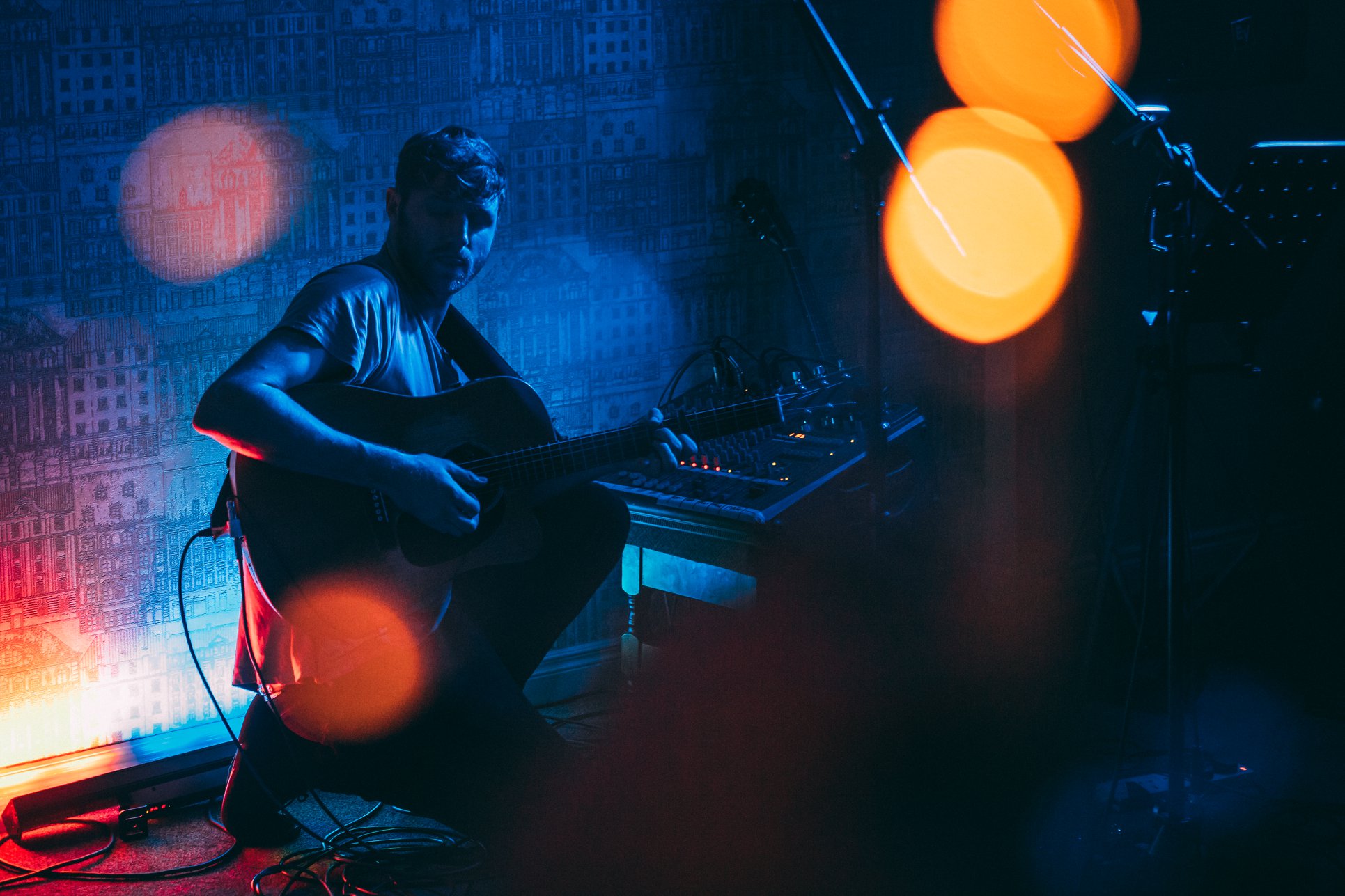 Dessie Magee — 'Maze'
Dessie Magee is a Brighton based singer-songwriter with Belfast roots. Before his move to the South East of England, Dessie had established himself in the underground music scene in Northern Ireland but has since taken on an array of much gentler influences to transform his sound.

As with any modern Folk act, there will be the inevitable comparisons to Mumford & Sons from the superficial listener, but the rawer edge of Dessie's music lands him somewhere much closer to Frank Turner on the musical spectrum. Likenesses aside, he is no doubt establishing his own name as an artist. He has recently had music featured on Climax Studios multi-platform video game, 'Surf World Series', and fresh off the back of touring the US last year, is building up a strong following.

His latest single, 'Maze', examines his self-destructive side, "When I wrote this song I was feeling really frustrated with myself... I've always struggled with discipline but then always found stability in relationships, the problem is they also bring their own downfalls." This message is communicated with soaring vocals above a foot-stomping beat that varies expertly throughout the track. Alongside the stellar production, this culminates in an anthemic 3 minutes and 36 seconds of Folk-Rock that demand a further listen.

2018 is looking like a busy year for Dessie, with a packed schedule of summer festivals accompanying the release of his debut EP later in the year. Check out the video for 'Maze' here:

Spotify Facebook Twitter YouTube Instagram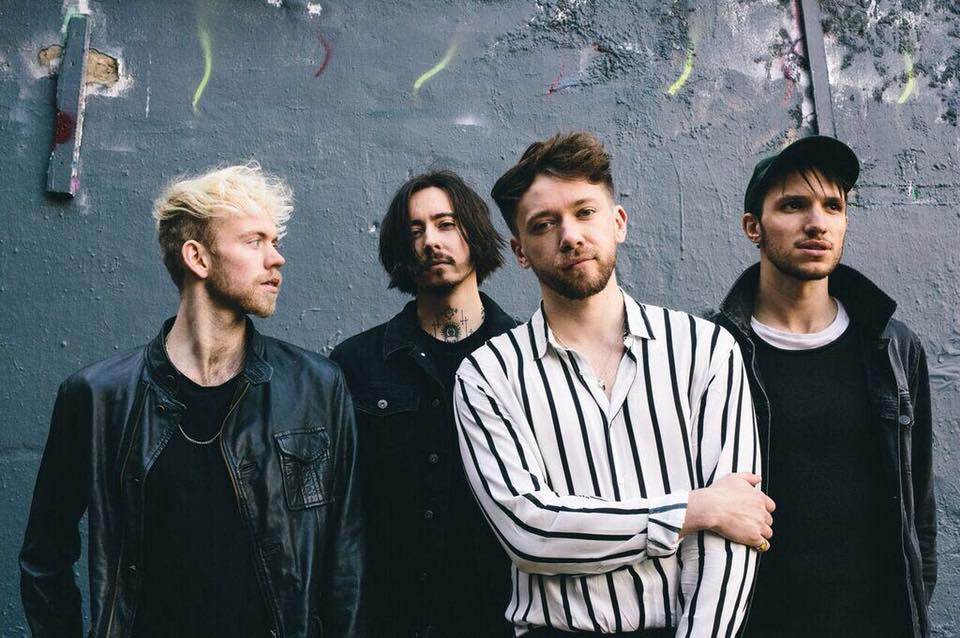 Old Swing — Time
Londoners Old Swing are only a little over 6 months old but already have plenty going on behind their glittery 80s curtain. Citing Prince and Tears For Fears as inspiration, the four-piece certainly don't shy away from these influences.

The shimmering warmth of recent single, 'Time', is gaining Old Swing plenty of attention including a recent feature on BBC Music Introducing, and it is easy to see why. Producer Sam Winfield (Fickle Friends, Amber Run) clearly revelled in hopping aboard the band's DeLorean and tastefully turning the clock back with the track's gated snares and synth-infused layers. The song's lyrical content isn't all Rubik's Cubes and leg warmers though, focusing instead on a situation just as relevant today as it has ever been. In Old Swing's own words, "The song is essentially about that slightly drunk and emotional journey home after a night out that we've all experienced."

Having just reworked their setlist, the band is itching to getting back onto the road in May. We also have another single and a debut EP to look forward to in the summer. I have my Walkman at the ready.

Spotify Facebook Twitter Instagram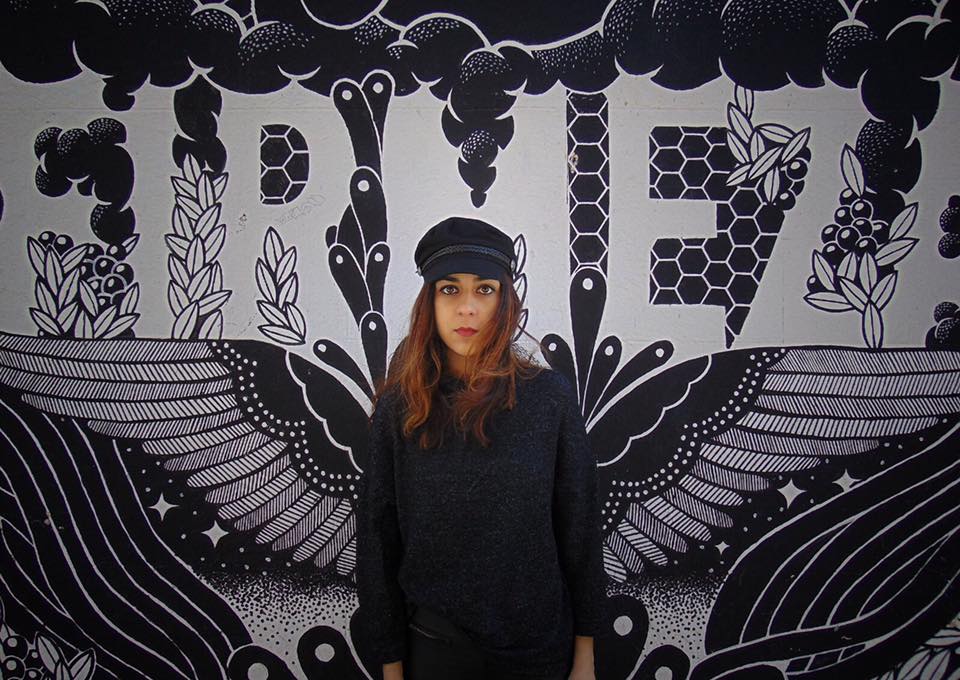 Nadia Sheikh – 'Going Down'
Released at the end of January, Nadia Sheikh's single 'Going Down' fuses her folk tinged vocals with grungy indie guitars. After working with renowned producers like Nigel Walker (Paul McCartney, Elton John) and Danny Schogger (Sam Brown, Paul Young), Nadia has ventured into the world of self-production with the help of engineer Ben Hanga with whom she has co-produced the track.

The half British-half Spanish singer songwriter is enjoying success on her own terms; despite not working with a label, manager, agent or PR company, she has had airplay on RTE2 in Ireland, Radio3 in Spain, and has been selected for This Feeling's 'Big In 2018' gigs. Nadia also recently released a collaboration with Stereophonics drummer Jamie Morrison.

As well as the 'Big In 2018' gig, Nadia will be playing lots of exciting shows in both the UK and Spain, over the coming months, including some festival slots. Her video for 'Going Down' was recently premiered on Gigslutz, so check it out here:

Website Facebook Twitter YouTube Instagram

How can I get featured on the Spotlight blog?
Our Spotlight blog is compiled every month from fresh new music submitted to us by our members. We want to hear from you! We select 5 of the best tracks from our members, so if you want to be in the running you'll need to sign up to The Unsigned Guide then follow the instructions in your Welcome email to submit a track for Spotlight consideration to us.

As well as being featured in our new music blog, your track will also be played on our monthly Amazing Radio show and also forwarded onto music industry professionals including folks from Big Life Management, Club Fandango, Decca Records, Memphis Industries, Rocksound, Spotify, DIY Magazine, Transgressive Records and The Great Escape. Find out more about Spotlight here.

Members of The Unsigned Guide get access to our huge directory of over 8,600 UK music industry contacts. Find out more about the directory and the other services we provide to help emerging bands and artists here:
---
Tags
Emerging bands and artists championed in The Unsigned Guide Spotlight new music blog