The Unsigned Guide Spotlight: October
Blog by Louise Dodgson under Artist Managers, Creative & Branding, Finance, Law & Music Business, Live, Media, Music Publishing, Music Training & Careers, Record Labels, Recording & Production, Selling & Distributing Your Music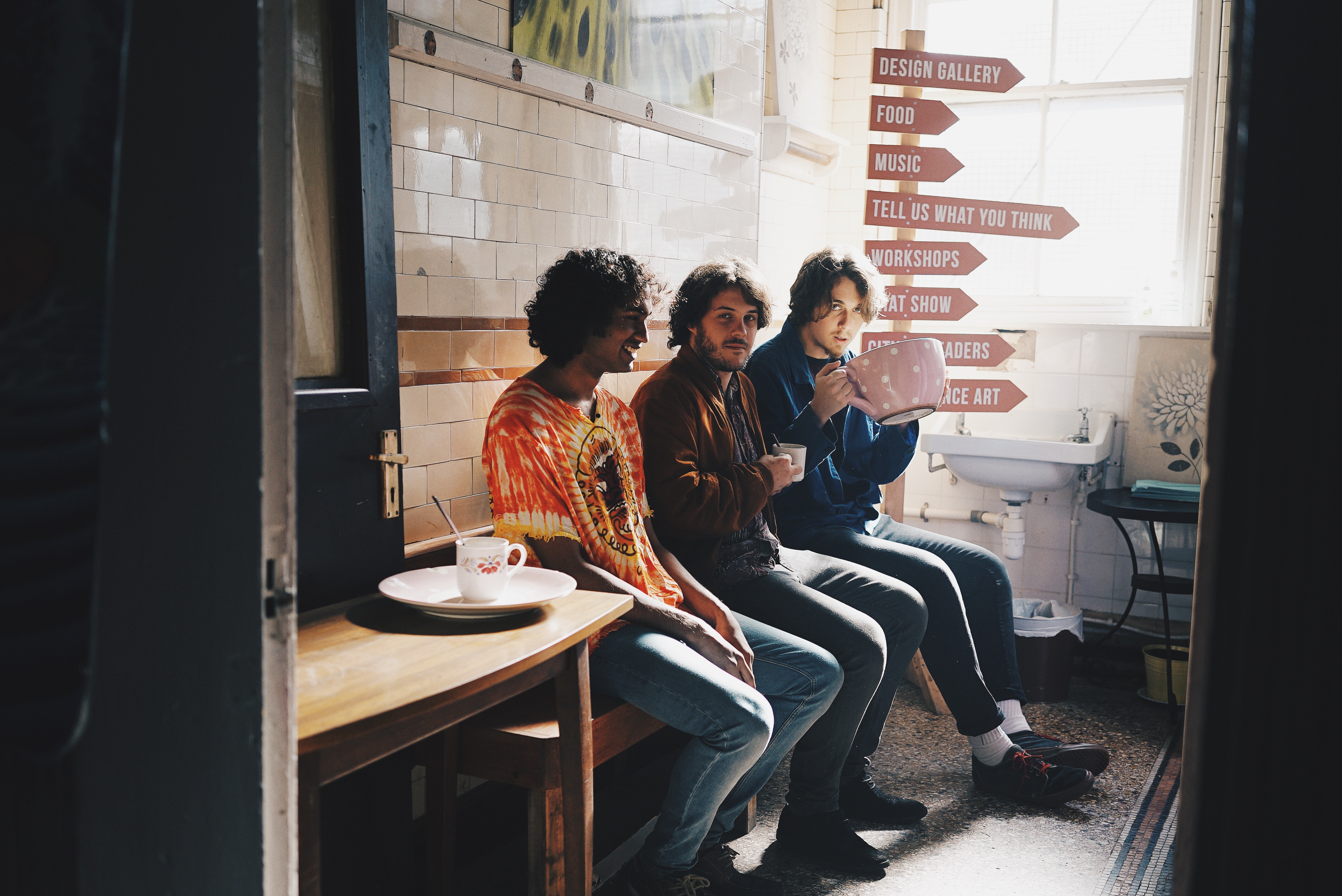 Another dose of first-class emerging and unsigned tracks from our outstandingly talented members coming your way...
Oya Paya – 'Put My Record On'
Brought together from all corners of the globe, united by an indisputable knack for crafting catchy alternative gems, Oya Paya joined forces in Liverpool. At present they're working to bring their drummer Ashwin back to the UK from Singapore since his student visa expired, but they won't let a little thing like thousands of miles stand in their way of making music.
Take, for example, the creation of 'Put My Record On' which wasn't generated from your average jam under the same roof: "It began with a little voice-memo on a phone that was experimented with in Ableton during an after-hour chillout. As we were not all in the same country at the time, the session was passed around amongst ourselves over the internet, with bits of lyrics and production added here and there. We do write songs during rehearsals, but most of our writing comes from those nights in which we let our minds run freely over a DAW timeline. 'Put My Record On' was no different."
A feature in Bido Lito!, airplay on BBC Radio 1 by Phil Taggart and a blinding headline gig at the legendary Cavern Club have all set Oya Paya on the right trajectory. Whilst being split across different continents for the time being certainly won't stand in the way of Oya Paya's creativity, we hope the trio will be reunited soon for even more thrilling live shows. Watch this space!

www.oyapaya.com
www.facebook.com/oyapaya
www.instagram.com/oyapaya
www.twitter.com/weareoyapaya
Joee Johnson – 'Turn Coat Tradition'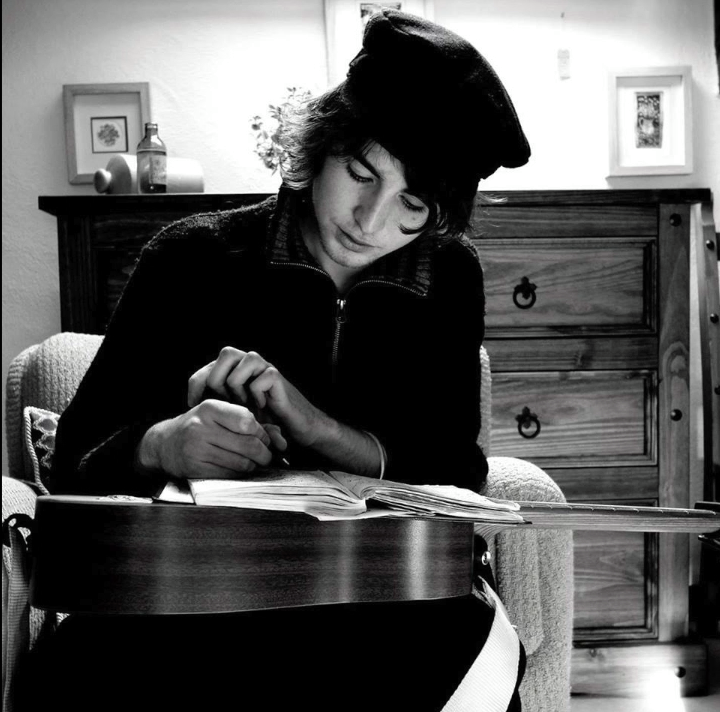 Somewhere in between all the gigging, writing and recording with his band, Hush Mozey, Joee Johnson still manages find time to create a steady stream of arresting solo material. Falling in an unusual space on the musical spectrum—probably somewhere between Rolling Stones and Elliot Smith (with a healthy dose of Blues thrown into the mix)—Joee has coined a useful term for his sound, "I like to call it Drowsy Rock and Roll." He has had a busy year, underlined by the fact that he managed to cram in no less than 3 sets at Glastonbury Festival.
'Turncoat Tradition' emerged from a jamming session with his bandmates, and from Joee's love of incorporating "spooky, Egyptian sounding electric guitar riffs" into fuzzy pop songs. The song's lo-fi video gives off a slightly unsettling air, adding another layer to the deliberate ghoulishness.
The lyrics focus on a tedium of traditions that no longer feel relevant to Joee, "I thought one day, I'm not a Christian. So why do I celebrate Christmas? I felt like giving up on tradition and that's what this song is about."
The tail end of 2017 will see Joee focusing most of his attention on all things Hush Mozey. With the band's album nearing completion, mastered by Pete Maher (The Pixies, Oasis, Rolling Stones), there will be plenty of promoting to do and gigs to play. He still promises a few solo shows and has a habit of handing out free EPs, so keep an eye out for those. A solo album is also in the pipeline, with Joee planning to hit the studio next summer.
www.facebook.com/JoeeJohnsonMusic
Spotify


SunSun x Harri Georgio – 'Waste My Time'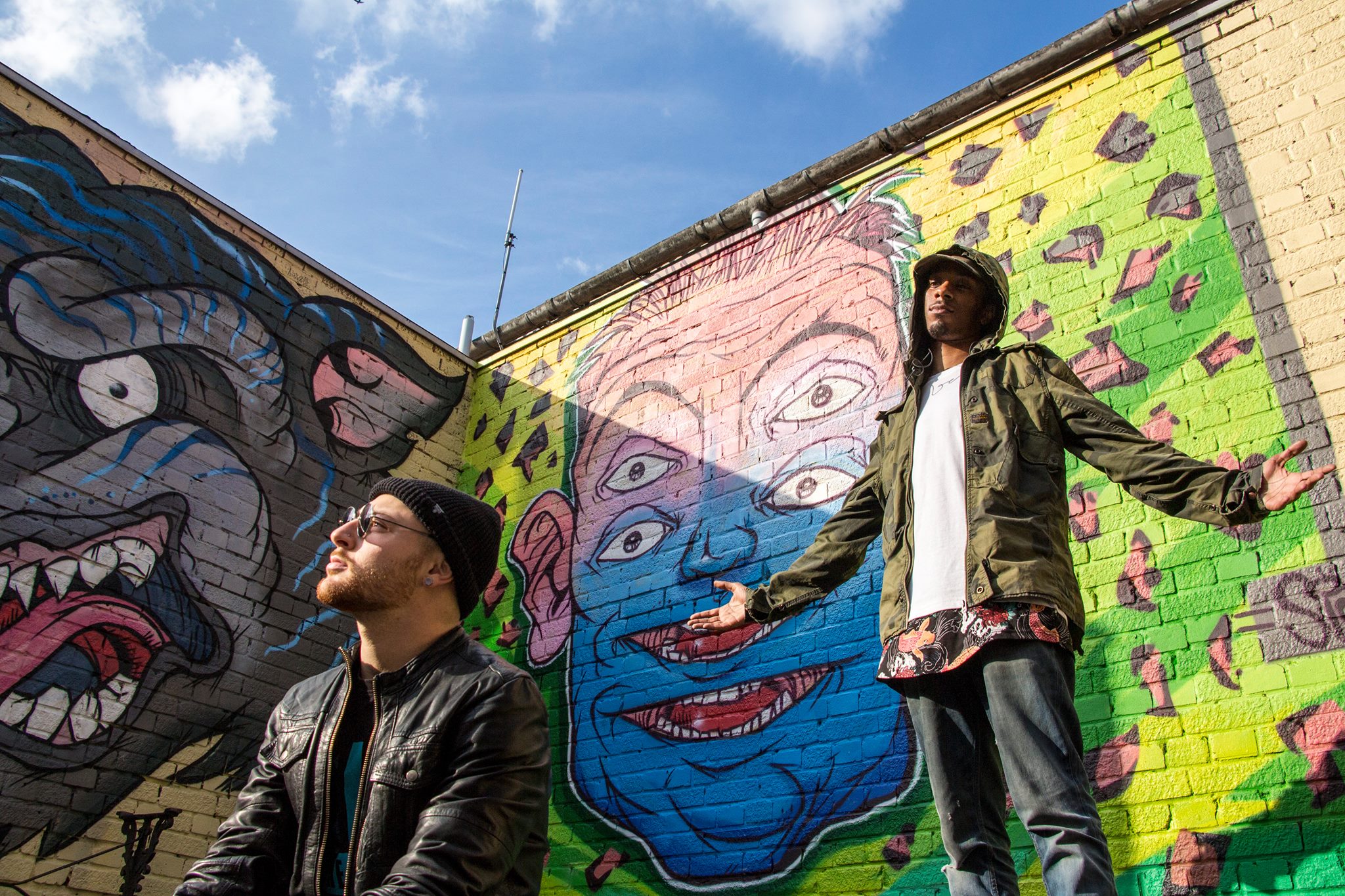 A high energy, vibrant collaboration merging elements of reggae, grime, hip-hop and garage, 'Waste My Time' has already proved a bonafide hit with BBC Introducing, GRM Daily, and has seen its protagonists Harri Georgio and SunSun play support to So Solid Crew.
So how did such a congruous collaboration come about? Harri explains: "We actually met through working together at HQ Recording Studio in Leicester. I was engineering for SunSun. One day I suggested we make something together from scratch, so I jumped on the keyboard, SunSun got the hook & we soon realised how well we worked as a duo, 'Waste My Time' was born!"
A follow up release 'U Already Know' is due out in November on Toronto based label Ultra Bass, and the pair are always working hard on new music, both together and through solo outlets. SunSun and Harri will be performing along with their collective HQ Familia for BBC Introducing on 30th November at The Shed in Leicester. But, in the meantime we suggest you soak up their vivid video for 'Waste My Time':
www.facebook.com/HarriGeorgio
www.instagram.com/harrigeorgio
www.facebook.com/starboysunsun
www.instagram.com/starboysunsun

Vigilantes – 'Fairweather Friends'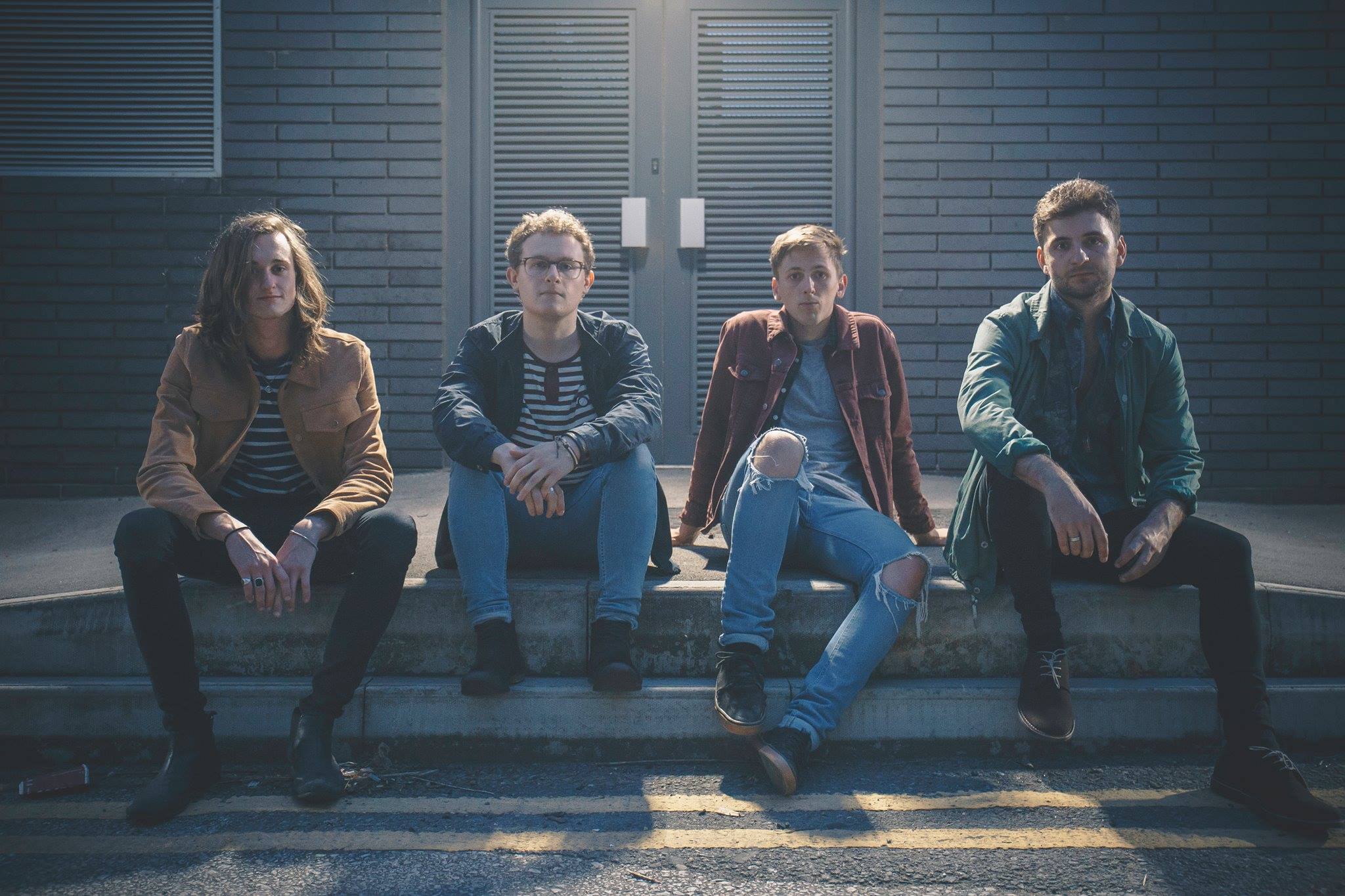 Strongly influenced by the likes of The Strokes and The Beatles, Vigilantes' punchy indie rock songs are just as likely to get your toe tapping as any of their renowned predecessors. A case firmly backed up by the fact that they have opened gigs for The Subways, The Hoosiers, Scouting For Girls and The Sherlocks, with support slots for Circa Waves and Peace coming up before the end of 2017.
The four-piece, hailing from Boston, have also had the privilege of performing at Manchester City's Etihad Stadium in January this year; a large scale gig that we're sure will stand them in good stead for the tour they embark on from this month until the end of the year.
As if back to back gigs aren't enough to keep the band busy, they've just released their EP 'Liberosis' and are currently in the studio finishing up 2 more EPs to follow. With videos on the horizon and a bigger tour next year planned, it seems nothing can slow the Vigilantes down! Their latest single 'Luna' taken from 'Liberosis' was recorded in a converted barn and produced by Lee Batiuk who produced the album 'Old Souls' by Deaf Havana. Pick up your copy of Liberosis here.
www.facebook.com/vigilantesmusicuk
www.twitter.com/Vigilantesmusic

Grapefruit Moon – 'Haze'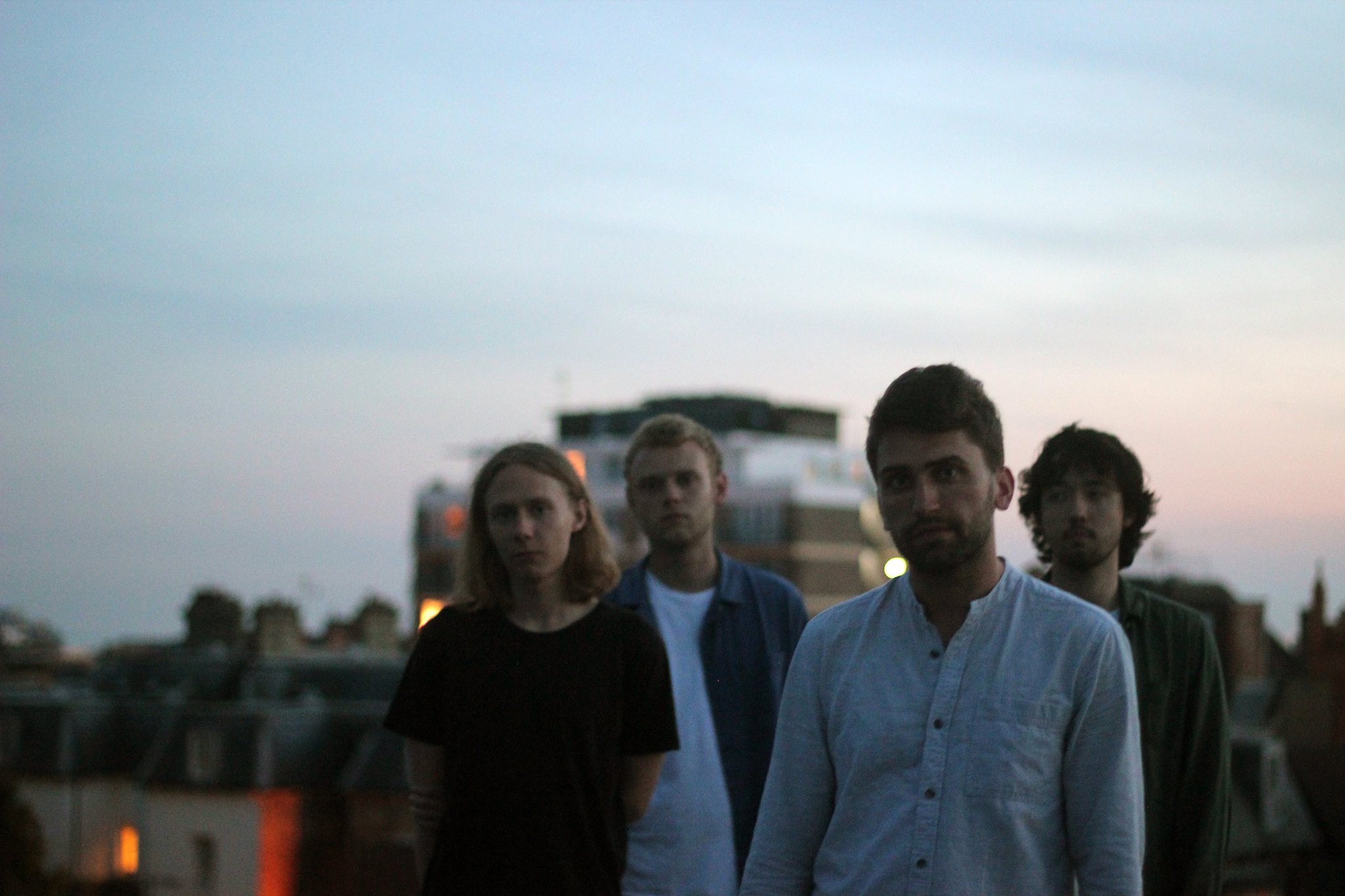 Originating as an acoustic duo, Grapefruit Moon have grown organically in size and sound into a four piece creating complex but focused Alt-Folk, evoking echoes of Grizzly Bear and Radiohead as much as Neil Young and Leonard Cohen. Their genre-bending style has seen them support the likes of Seward and Moddi, as well as securing slots at LeeFest and Always The Sun festivals.
The outline for 'Haze' was conceived a couple of summers ago by guitarist/vocalist Peter, he explains, "The initial ideas for Haze came about during a phase of spending many afternoons underneath a viaduct, drinking beer and talking to strangers passing by on county walks. It's quite a melancholy little song but it always reminds me of summer and that calm feeling of having nothing you need to do." The track was later refined and recorded for the bands forthcoming debut album, 'Zero Endings'.
This countryside influence is almost woven into the fabric of the song, with a river of intricate, intertwining guitars and gentle melody gradually met by the rolling hills of percussion, backing vocals and woodwind (I might have got carried away with the analogy, but I'm sticking with it). Amidst all the varied instrumentation, you would expect some of this detail to be lost, but it is only enhanced thanks to the beautiful production work of Jay Pocknell (engineer/assistant for Alt-J, Marika Hackman and Sivu).
The band are spending the remainder of the year putting the final touches to the album, and are hoping to find the management and label backing necessary to reach as many ears as possible with the release.
www.grapefruitmoon.org
www.facebook.com/GrapefruitMoonUK
www.twitter.com/grapefruitmoons

How do I get featured on the Spotlight blog?
Our Spotlight blog is compiled every month from fresh new music submitted to us by our members. We want to hear from you! We select 5 of the best tracks from our members, so if you want to be in the running you'll need to sign up to The Unsigned Guide then follow the instructions in your Welcome email to submit a track for Spotlight consideration to us.
As well as being featured in our new music blog, your track will also be played on our monthly Amazing Radio show and also forwarded onto music industry professionals including folks from Big Life Management, Club Fandango, Decca Records, Memphis Industries, Rocksound, Spotify, DIY Magazine, Transgressive Records and The Great Escape. Find out more about Spotlight here.
Members of The Unsigned Guide get access to our huge directory of over 8,600 UK music industry contacts. Find out more about the directory and the other services we provide to help emerging bands and artists here:
---
Tags
New emerging music from unsigned bands and artists in The Unsigned Guide Spotlight blog