Apply for Roundhouse's Rising Sounds 2018
Blog by Jane Parker under Live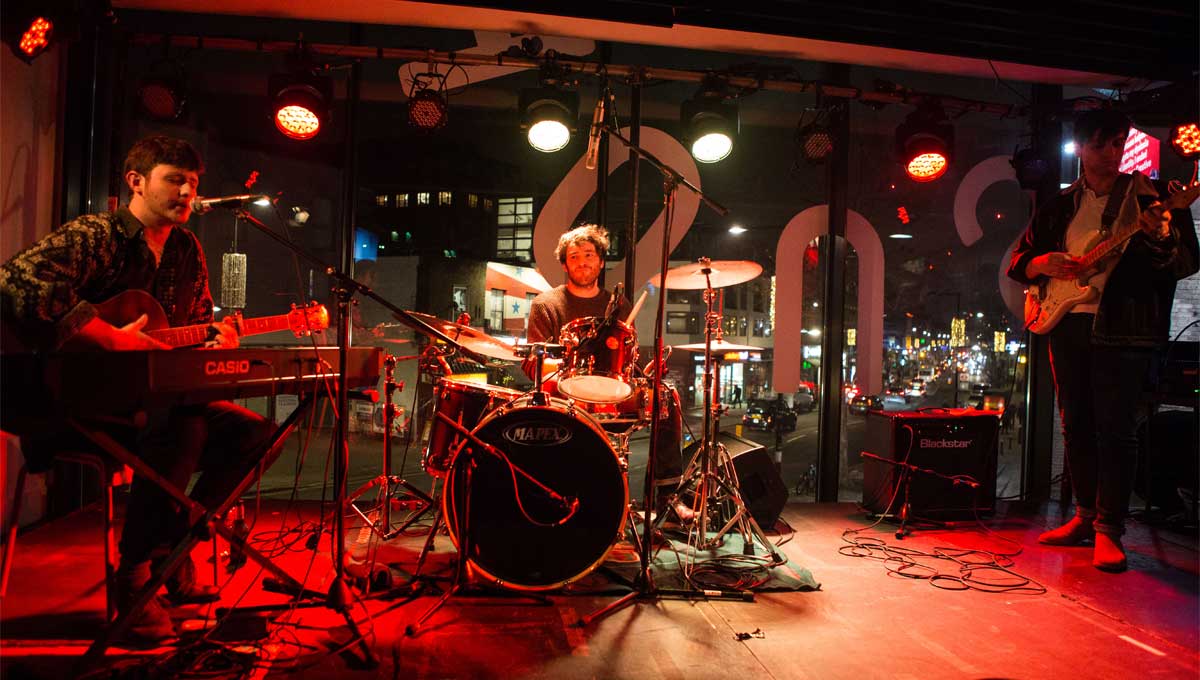 Image credit: John Williams


Rising Sounds 2018 by the Roundhouse gives unsigned artists and groups aged 18-25 the chance to work with a top producer to shape, record and professionally master a track. We chat to Resident Artist and Rising Sounds 2017 participant DM Farley, who worked with producer Steph Marziano, about his experience of the project and what he's been up to since…

Hi DM Farley, tell us a bit yourself…
My journey into contemporary music began age 9 when I started playing saxophone and was introduced to the sounds of Cannonball Adderley and Herbie Hancock. I moved to London from my hometown in Scotland to study film production, during which time my passion for music came to the fore – both through writing scores for my films and being in and out of various bands.

How would you describe your sound?
I'm heavily influenced by people like Lou Reed, The Modern Lovers and Leonard Cohen, but I also play saxophone and I'm really into Cannonball Adderley and Ornette Coleman, so I would describe my sound as rock and roll with a jazz twist.

Why did you apply for the Rising Sounds 2017?
I had recently stopped playing with a band and had come out of it with loads of tunes I'd written – and loved – so decided to record a few rough demos, layering tracks up on my own in the hope of finding another band to take them forward. Then my girlfriend told me about Rising Sounds and it seemed like the perfect opportunity to get professional help and creative input whilst also staying in control of, and ultimately honing, my own sound.

How did you find the project?
Overall it was a really good experience. Steph Marziano (producer) was great, as was Cam the sound engineer. Both had brilliantly inventive ideas for the track and a lot of the tips and tricks they used, I apply to my own recordings today.

You opened for Lambchop back in January for In The Round, what was that like?
Opening for Lambchop was a highlight. I'm a big fan of the band and was really surprised to be offered the slot as it was completely out of the blue. It showed me how getting involved with the Roundhouse opens the door to some incredible opportunities, when you least expect them.

What else have you been up to since the project?
Since finishing Rising Sounds I auditioned, and was accepted, to be a Resident Artist for 2017; I've been writing an EP which will be out later this year; and I continue to play, record, and attend seminars and masterclasses at the Roundhouse.

What advice would you give to other musicians who are thinking about applying?
Apply no matter the quality of recording. Even if the track is unfinished and the sound is beyond lo-fi: if you can hear a great tune in there, professional producers can too!

Applications for Rising Sounds 2018 close Monday 9 October. Find out more here.
---
Tags
Roundhouse opens applications for Rising Sounds 2018