The Unsigned Guide Spotlight: February
Blog by Louise Dodgson under Artist Managers, Creative & Branding, Finance, Law & Music Business, Live, Media, Music Publishing, Music Training & Careers, Record Labels, Recording & Production, Selling & Distributing Your Music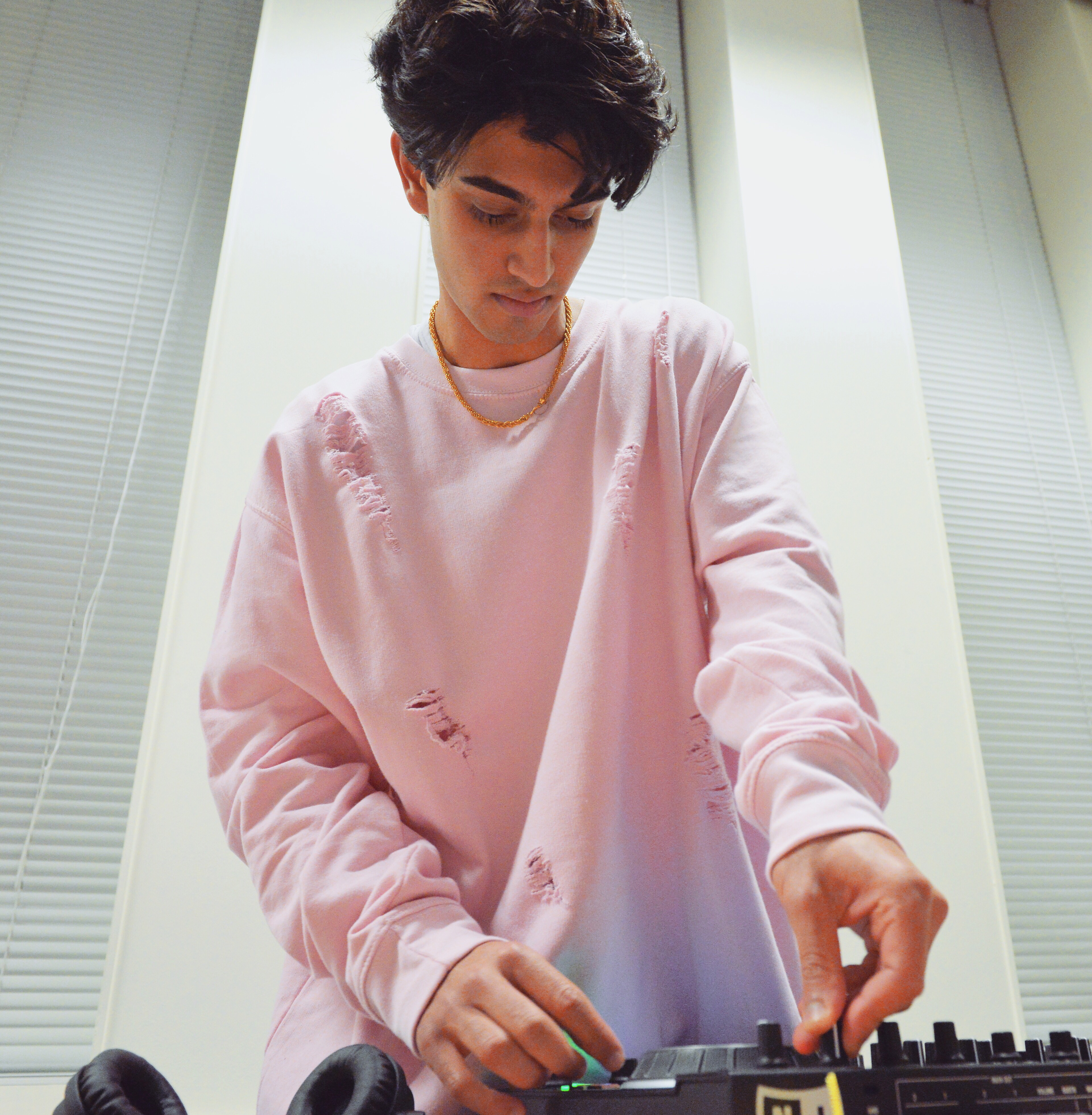 All killer, no filler – would you expect any less from our Spotlight selection?! This month spans a wide range of genres so we know you'll find definitely find a new personal fave amongst this bunch.
Vidorra – 'Get Down'
Birmingham producer Vidorra combines strong influences from Hip-Hop and EDM, alongside Indian and Eastern sounding melodies to give his tunes an infectious cultural twist.
'Get Down' is not only loved by The Unsigned Guide, but also by BBC Radio 1 who have played it on air. Other highlights of Vidorra's career to date include hitting 300,000 streams on his track 'Talk 2 Me'.
If you like what you've heard so far, then you'll be delighted to find out that just last week Vidorra released an EP with LA rapper Young Twaun entitled 'Riches' which will no doubt follow in the footsteps of previous releases and blow both musical peers and fans away. He's also been collaborating with singer songwriter Mickey Shiloh who was first signed to Rodney "Darkchild" Jerkins on a single released in mid-January called 'M.I.A.'. Mickey has written and featured on records for likes of Britney Spears, Dada Life, Iggy Azalea, Janet Jackson, Jennifer Lopez, LL Cool J, Pitbull, Wiz Khalifa and many more.
Currently nominated for Best Young Act and Best Electronic Act for BBC Introducing Stoke's Music Awards of Staffordshire and Cheshire, we've got everything crossed that Vidorra's exceptional talent to shine through.
www.vidorraofficial.com
www.facebook.com/pg/vidorraofficial
www.twitter.com/VidorraUK
www.instagram.com/vidorraofficial
Bryony Dunn – 'Trick Of Light'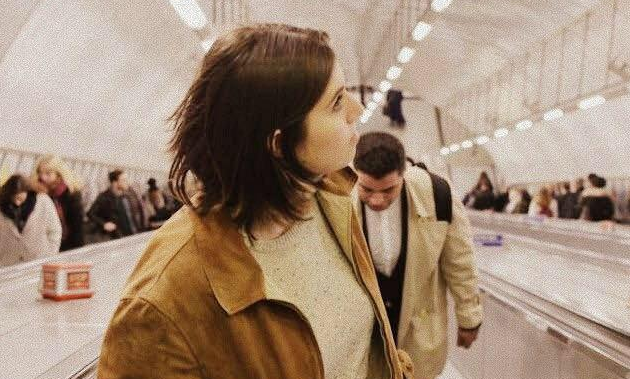 Surrey based singer songwriter and multi-instrumentalist Bryony Dunn makes alt pop music with acoustic vibes, passionate vocals and lyrical writing. After being accepted onto The Songwriting Academy's mentoring programme she has been lucky enough to write with multi-platinum selling songwriters Charlie Dore and Dominic King.
Bryony tells us that 'Trick Of Light' was strongly influenced by the likes of Ben Howard, Glen Hansard and Markéta Irglová (Once, the musical).
Although she has been gigging hard in and around London, Bryony has also enjoyed some success through her YouTube series 'The Bedroom Tour' where she played a mix of her own original songs and covers in friend's bedrooms to a devoted online audience. We hear 'The Bedroom Tour – Pyjama Party' may be on the cards so keep an eye on Bryony's website & YouTube channel for details. Check out her YouTube performance of 'Trick Of Light' here:
If the video has whet your appetite, you can catch Bryony playing live on 16th February at The Star Inn in Guildford.
www.bryonydunn.co.uk
www.facebook.com/bryony.dunn
www.twitter.com/bryonyg_dunn
www.instagram.com/bryonydunn

Thula Borah – 'The Psychopath Test'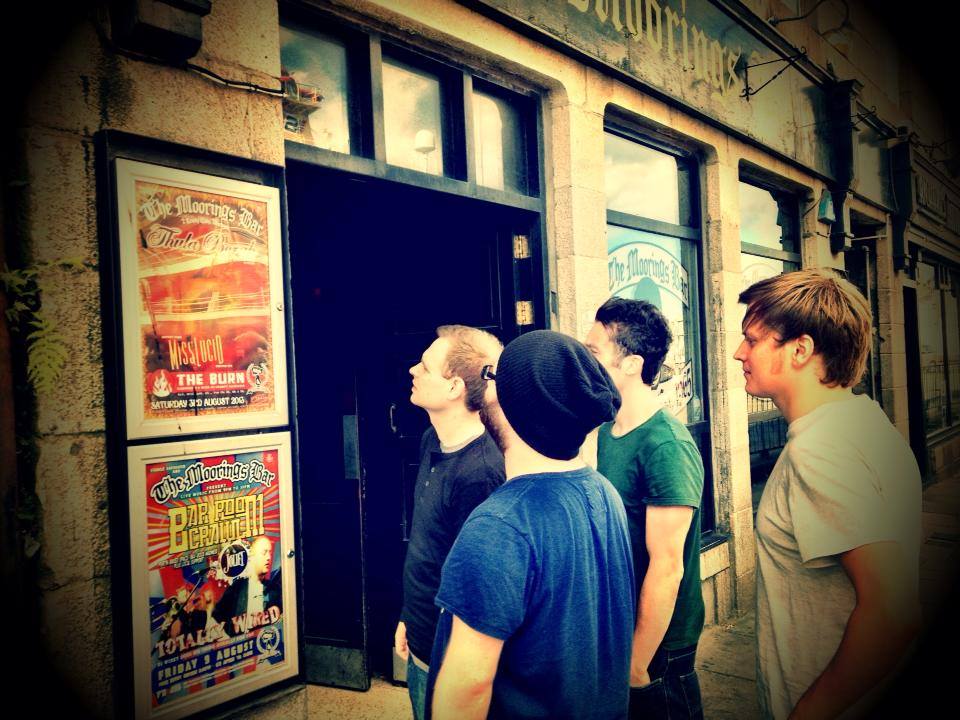 Glasgow band Thula Borah take formative inspiration from 90s bands such as Nirvana and The Smashing Pumpkins and merge them with the post rock sounds of Sigur Ros and Mogwai. Although grounded in guitar based rock, the four piece certainly don't limit themselves to this and are happy to indulge in a little genre hopping from time to time.
Lloyd (vocals & guitar) tells us more about how our chosen track came about: "The song is based on the book 'The Psychopath Test' by Jon Ronson, which I had not long finished when we started work on the song. Kevin, the other guitarist in the band, came up with the opening riff and I wrote the rest of the song around that. For me, it touches on the themes of the book, in not just questioning who the psychopaths are in our society and what prominent roles they have risen to, but the accompanying paranoia when you start looking for, and trying to diagnose, psychopaths everywhere. We even got Jon's blessing when I met him at a book signing."
Being played on BBC Radio 1 quite early in the band's history was of course a huge moment for the band, but more recently they were chosen to play the international showcasing festival Indie Week Europe in Manchester in October 2016. They've also been on the receiving end of lots of great coverage as a result of EP 'Near Life Experience' including a feature in Stereogum.
With gig dates starting to fill their 2017 diaries, Thula Borah will be playing the Glasgow heat of the Pogues' 'A Shot At Discovery' at the Glasgow ABC on 9th March. Festival shows are also on the agenda for the summer and towards the end of the year the band will return to the studio to work on new material.
www.thulaborah.com
www.facebook.com/ThulaBorahMusic
www.twitter.com/ThulaBorah
www.youtube.com/user/ThulaBorah
The Curious Incident – 'Behaviour Saviour'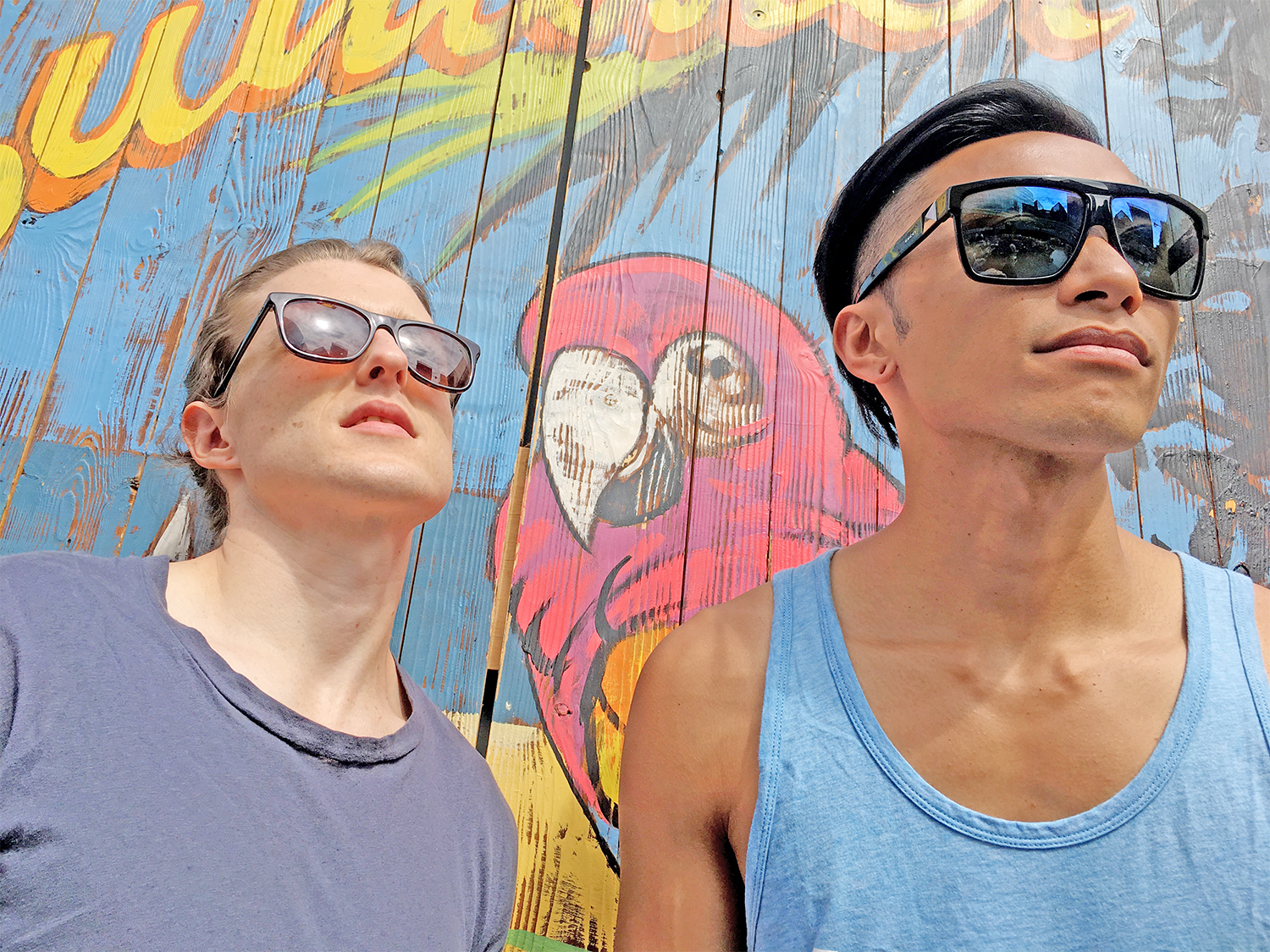 Based in London but hailing from South Africa and Indonesia, duo Kairo and Diaz found their way to England via The Netherlands. Making pop rock music with a Caribbean twist, their exotic influences are obvious and bring a hint of much needed sunshine to February. Their happy-go-lucky vibes are infectious and at a recent festival they played in South Africa, 'Oppikoppi' they had the crowd singing along and partying, despite The Curious Incident only have 2 songs online at the time.
On the selected Spotlight track, Kairo tells us: "Behaviour Saviour is about those people who think they know but in truth they have no idea. It's about unbalanced relationships - romantic, corporate, family. It seems an appropriate sentiment in today's populist world in which people increasingly feel superior to others."
Over the coming year the pair are keen to try and release a new single at least every 2 months. Undoubtedly a challenge for any artist, but they find the process a of getting their music out there as an independent act a massive and meaningful learning curve, and we have to say we admire their upbeat approach!
www.thecuriousincident.com
www.facebook.com/thecuriousincident
www.twitter.com/curiousincident
www.youtube.com/user/curiousincidentmusic
www.instagram.com/the_curiousincident


Carnivals – 'City Of Skulls'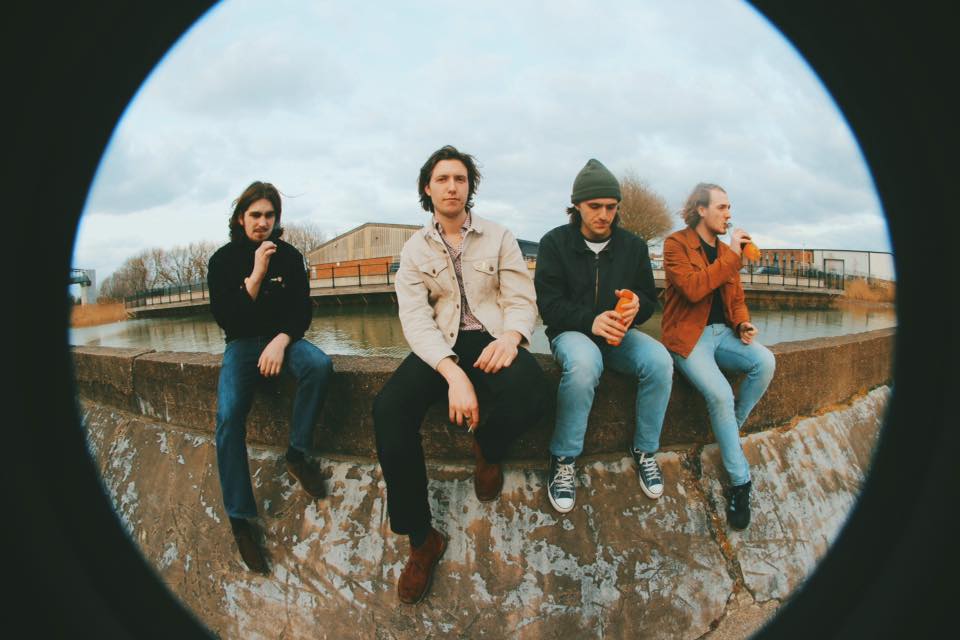 Leaning towards 60s and 70s psych music, but always keen to add a modern twist, London four piece Carnivals embrace a wide variety of genres and influences when creating their signature sound.
Their song 'City Of Skulls' has been reeling in the praise and recognition from many a tastemaker music blog over the past few weeks and the lads have been gigging hard too, even performing a stripped back set for Sofar Sounds. After playing their first festival last summer, the infamous Isle Of Wight festival, and going down a storm, they are eager to get even busier on the live circuit in 2017.
With plans to release a single and video sometime in Spring and hopefully an EP before the year is out, a major breakthrough could be imminent for Carnivals.
www.facebook.com/carnivalsofficial
www.twitter.com/CarnivalsBand
www.instagram.com/carnivalsofficial


How do I get featured on the Spotlight blog?
Our Spotlight blog is compiled every month from fresh new music submitted to us by our members. We want to hear from you! We select 5 of the best tracks from our members, so if you want to be in the running you'll need to sign up to The Unsigned Guide then follow the instructions in your Welcome email to submit a track for Spotlight consideration to us.
As well as being featured in our new music blog, your track will also be played on our monthly Amazing Radio show and also forwarded onto music industry professionals including folks from Big Life Management, Club Fandango, Decca Records, Memphis Industries, Rocksound, Spotify, DIY Magazine, Transgressive Records and The Great Escape. Find out more about Spotlight here.
Members of The Unsigned Guide get access to our huge directory of over 8,600 UK music industry contacts. Find out more about the directory and the other services we provide to help emerging bands and artists here:
---
Tags
The Unsigned Guide Spotlight new music blog featuring emerging bands and artists