The Unsigned Guide Spotlight: October
Blog by Louise Dodgson under Artist Managers, Creative & Branding, Finance, Law & Music Business, Live, Media, Music Publishing, Music Training & Careers, Record Labels, Recording & Production, Selling & Distributing Your Music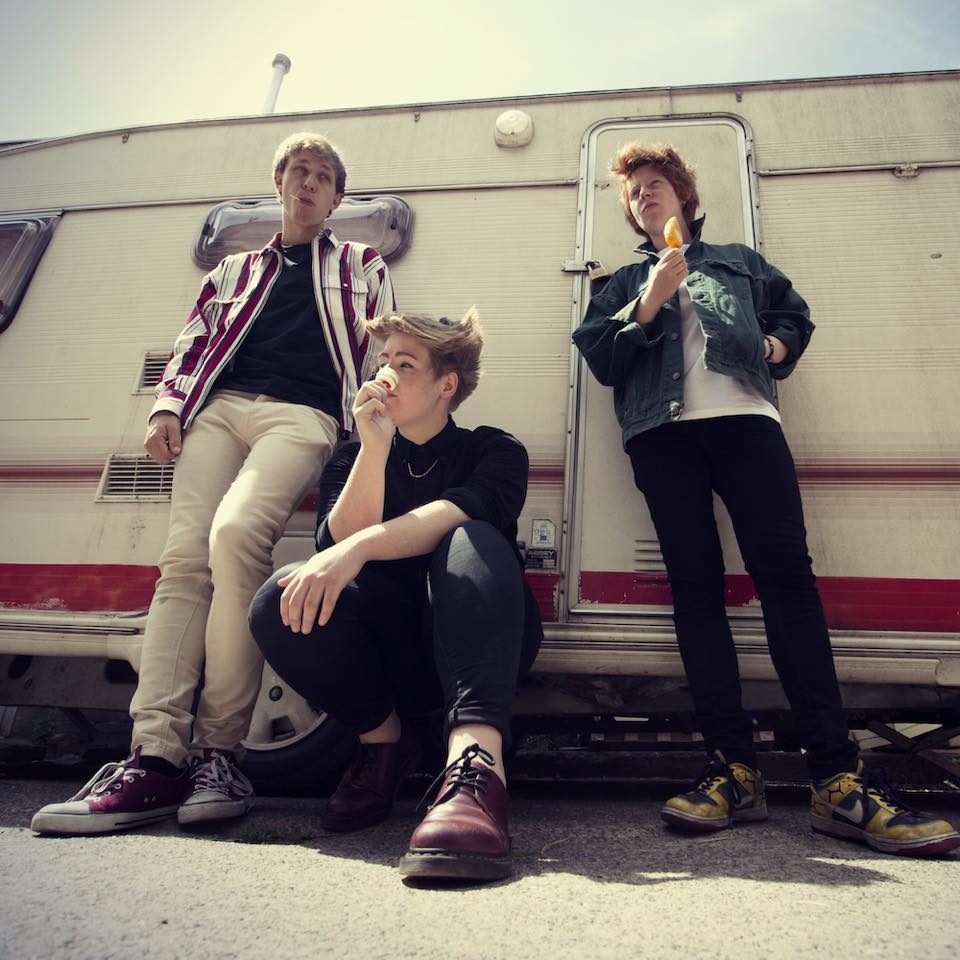 Prepare to be blown away with our Spotlight song selections for October. Emerging talent at its finest!


Playing House – 'New Haircut'
Striking, bold, playful and intelligent art-pop is what the delightful London trio Playing House offer in abundance. 'New Haircut' is their first single and, as with many a great pop tune, it manages to combine a difficult subject matter and lyrics with an uplifting and euphoric musical feel to result in an accessible and infectious 3 minute gem.
After a lightning first 10 months together culminating in April with the release of their debut EP 'New Haircut', a sold out launch with VICE Magazine at Birthdays in Dalston and a debut UK tour, the band have been on the receiving age of love and admiration from Tom Robinson of BBC 6 Music, Clash Magazine, The 405 and Louder Than War, amongst others.
With Playing House's first EP catching the attention of one of the band's dream producers Richard Formby (Leeds based Mercury Prize nominated producer who has worked with Wild Beasts, Ghostpoet and Egyptian Hip-Hop to name just a few), they were then invited by Richard to work on their second EP over the summer. Reeling from an amazing time in the studio which has exceeded all expectations, the band are pleased with how it is sounding and are chomping at the bit to release it. Look out for it in February 2017 with a video and UK tour to follow.
In the meantime, Playing House will be trailing new songs live in London and around the country at a few key dates this Autumn. Watch the video for 'New Haircut' here…
www.playinghouse.co.uk
www.facebook.com/playinghouseuk
www.twitter.com/playinghouseuk

Fears Chella – 'Cool'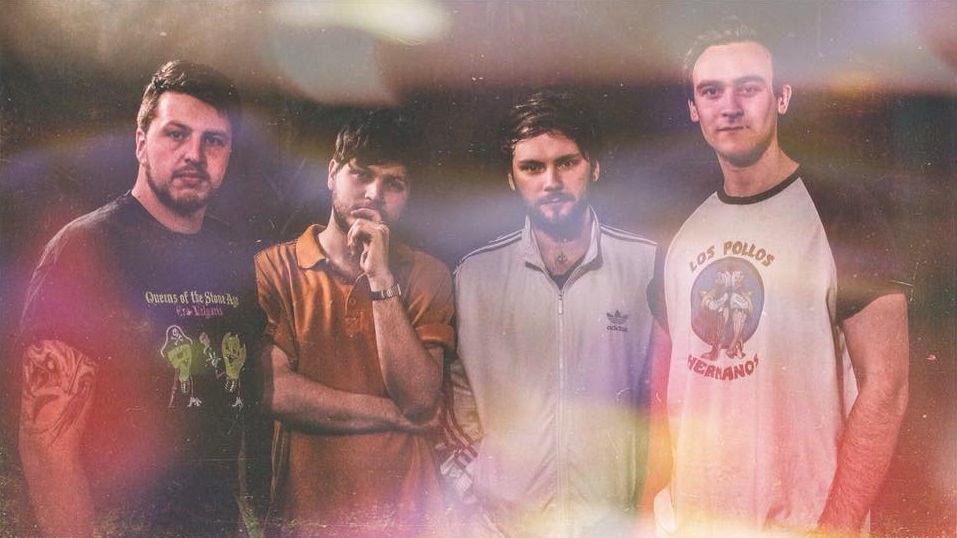 Cheekily blurring the lines between indie, grunge and pop, and dropping in their favourite elements from all into a musical melting pot, North West band Fears Chella emerge with catchy, direct and energetic results.
Since releasing 'Cool' as their first single back in June, the four-piece have had a bunch of amazing opportunities come from it. Later this month they'll be supporting All Tvvins at the Sugarmill in Stoke. With more gigs in the pipeline too, the band are eager to get out on the road and hope to take the Fears Chella sound to UK cities and towns next year. At present they're talking with producers to figure out a good match to work with on future tracks. Watch this space!
www.facebook.com/FearsChella
www.twitter.com/fearschella
www.instagram.com/FearsChella
Mat Hunsley – 'Dropping'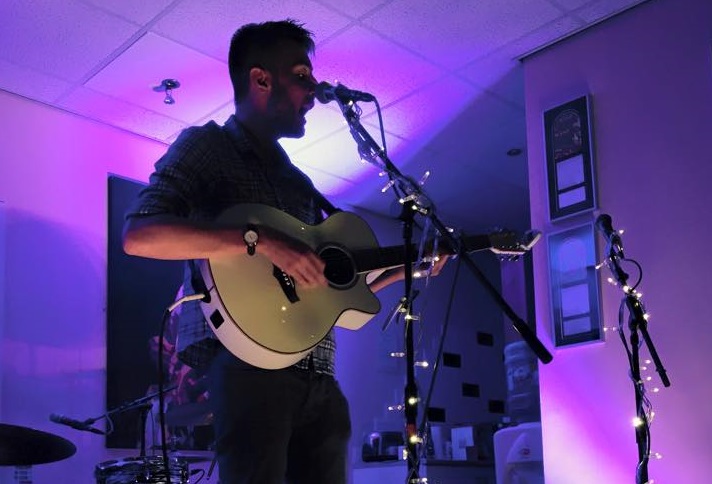 Newcastle based singer songwriter Mat Hunsley has a voice overflowing of warmth, intensity and sincerity – apt as he openly admits to wearing his influences on his sleeve. Despite this being Mat's first release, he's been a regular on the Newcastle music scene, playing and writing music since he moved up there from Lincolnshire 4 years ago. He fills us in on the story behind our chosen song:
"Without being too literal 'Dropping' is about learning to be okay with yourself, even if it means defying the expectations of others. In a way, I've used the track as a chance to give my own reasons for choosing the life I lead. I kinda love playing it. It's definitely a little bit of a personal insight into what I value in my life."
In recent years Mat has played the most prominent new music festival in the North East, Evolution Emerging, as well as two very special London shows; one with Brooke Bentham and Axel Flovent as part of the Trellis Records Showcase, and the second with for Secret Sessions in support of To Kill A King.
So far 'Dropping' has gathered airplay on BBC Introducing and Amazing Radio, plus copious international blog coverage. A huge achievement as Mat explains: "I wrote this track in my student bedroom...the fact that all this is now happening is very surreal."
His debut EP will be unveiled in November, but Mat won't be resting on his laurels with plans to fit in writing and recording his next release around day-to-day life.
www.facebook.com/MatHunsley
www.twitter.com/hunsleymat

Empathy Test – 'Demons'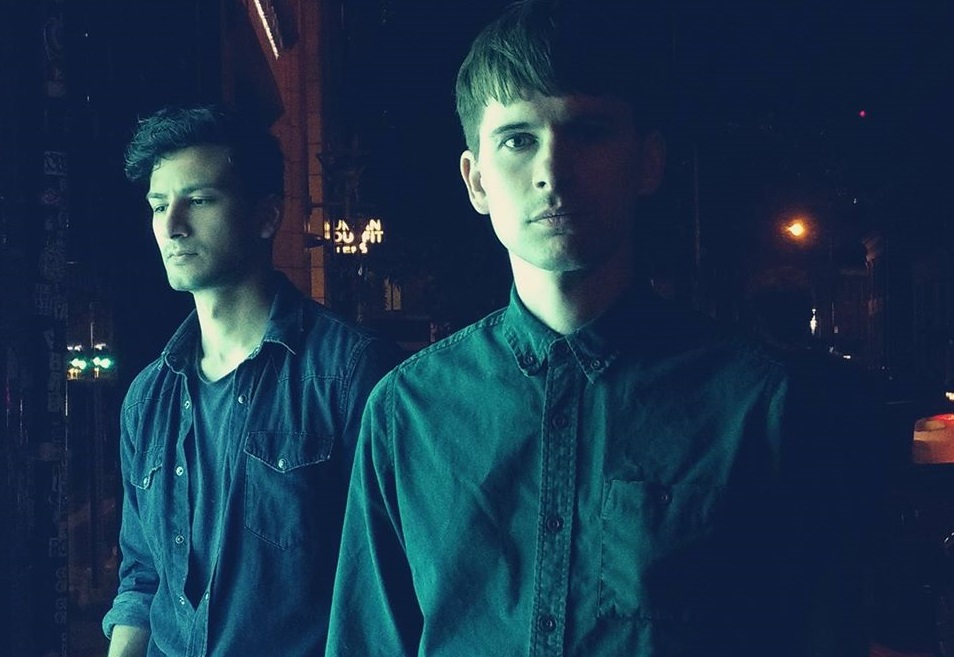 Creating electronic pop with dark, brooding cinematic undertones and drawing comparisons with the likes of M83, Purity Ring and CHVRCHES are London duo Empathy Test. Having just finished their first 16 date European tour, culminating in a homecoming show at The Garage, they've been performing in front of between 200 and 600 people every night over the past weeks.
Our selected track makes up one half of a double A-side release, 'Demons / Seeing Stars', and offers a tantalising taste of the forthcoming debut album. 'Demons' in particular deals with the human nature of jealousy and how it can destroy a relationship, exploring how some people unconsciously cultivate jealousy in a partner in order to control them.
Empathy Test's music has seen radio support from KCRW, BBC Introducing and XFM and features with MTV, Clash Music, Earmilk and PopMatters, amongst others. They've also shared stages with artists such as Bombay Bicycle Club and The Japanese House, and played a variety of European festivals including Wave-Gotik-Treffen Festival in Germany, Urban Forest Festival in the UK and Riba Rocks in Spain. We highly recommend you keep a close eye on Empathy Test!
www.empathytest.com
www.facebook.com/EmpathyTest
www.twitter.com/empathytest

Kizzy Crawford – 'Jungle'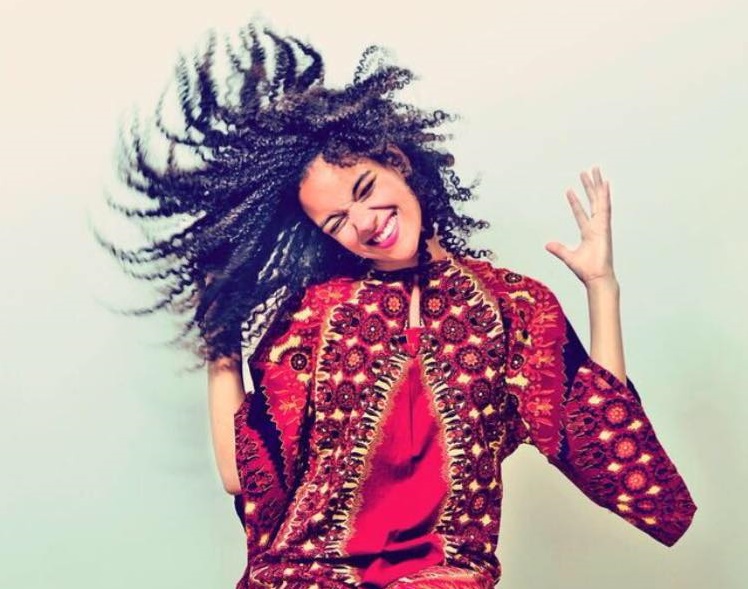 Welsh talent Kizzy's signature sound is a fusion of soul, jazz, folk and electronic music. Having played at Glastonbury in 2014 and more recently, at this year's BAFTA Awards performing her own song 'Shoutout', things are definitely on the up for Kizzy. And it's not just us who feel that way; Huw Stephens of BBC Radio 1, Stereoboard and Richard Coles on BBC Radio 4 have all dished out rave reviews.
We asked her to tell us a little more about the track 'Jungle': "I wanted to write a song comparing my mind and thoughts to something and I eventually chose the jungle - a place full of mystery and danger but also remarkable beauty, much like the mind. The contradictions of modern life are perfectly summarised by the concept of the jungle. Rather than being worried of who's food we will be, we worry about what people think of us but it can sometimes create the same amount of worry and tension as would the fear of being eaten alive by a wild animal. trying not to let yourself be overpowered by your mind is hard but important, so I imagine myself flying over the fears and worries of the jungle, not letting others bring me down, aiming to always believe in myself."
Take a look at the video for 'Jungle' here...
At the moment Kizzy is working on a project called Birdsong with Gwilym Simcock and Sinfonia Cymru which will be touring in November. The concert is about a rainforest called Carngafallt that lives and breathes in Wales, with the aim being to bring people back in touch with nature and wildlife and to spend more time appreciating the beautiful Welsh landscape. Find out more on her website…
www.kizzymerielcrawford.com
www.facebook.com/kizzycrawfordmusic
www.twitter.com/kizzkez
How do I get featured on the Spotlight blog?
Our Spotlight blog is compiled every month from fresh new music submitted to us by our members. We want to hear from you! We select 5 of the best tracks from our members, so if you want to be in the running you'll need to sign up to The Unsigned Guide then follow the instructions in your Welcome email to submit a track for Spotlight consideration to us. If you're already a member and still not sure about how to submit your music for Spotlight, just give us a shout via our
Contact page
& we'll help you out!
As well as being featured in our new music blog, your track will also be played on our monthly Amazing Radio show and also forwarded onto music industry professionals including folks from Big Life Management, Club Fandango, Decca Records, Memphis Industries, Rocksound, Spotify, DIY Magazine, Transgressive Records and The Great Escape.
View the full list of who listens to our Spotlight tracks here.
Members of The Unsigned Guide get access to our huge directory of over 8,600 UK music industry contacts. Find out more about the directory and the other services we provide to help emerging bands and artists here:


READ OUR LATEST SPOTLIGHT BLOGS:
---
Tags
The Unsigned Guide Spotlight new music blog featuring emerging and unsigned bands and artists